6 Best Android File Transfer Applications to Sync Files for Android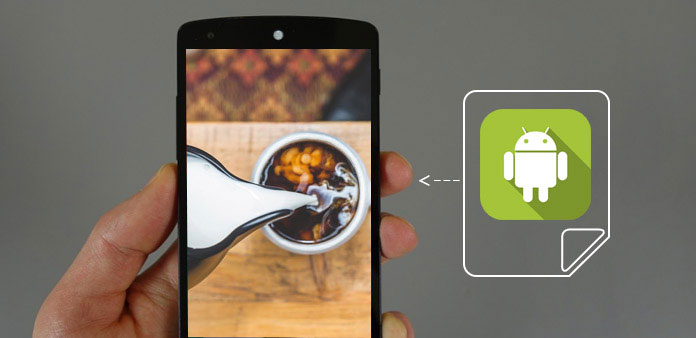 More and more people are using Android phones or tablets now. The android operation system is famous for its useful File Transfer. So how to transfer Android files to between Android and other devices? You can use Android files transfer to copy files from Android to various devices, such as from Android to Mac, Android to Android, or vice versa. From this article, you can come to know top 6 Android File Transfer Applications.
Top 1. Tipard Phone Transfer
Tipard Phone Transfer is one of the best Android file transfers. You can transfer data between various devices. This program lets you simply convert photos, videos, music, contacts and documents from on phone to other phone just by only one click. The file transfer for Android is pretty easy to convert all kinds of files from various devices, including android phone, computer, iPhone, Nokia and so on.
How to transfer all data from Android to Android
Step 1
Download and install Android file transfer
When you download the Tipard Phone Transfer from the official website, you can install and launch the program as the following screenshot.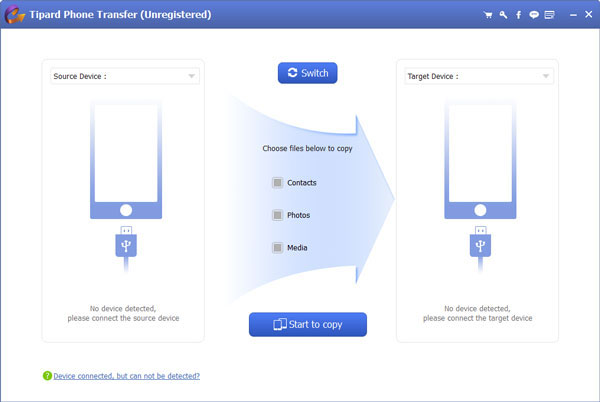 Step 2
Choose the desired content to transfer
And then you can set the device and choose the data you want to export from Android to the one you need to import data as to target devices accordingly.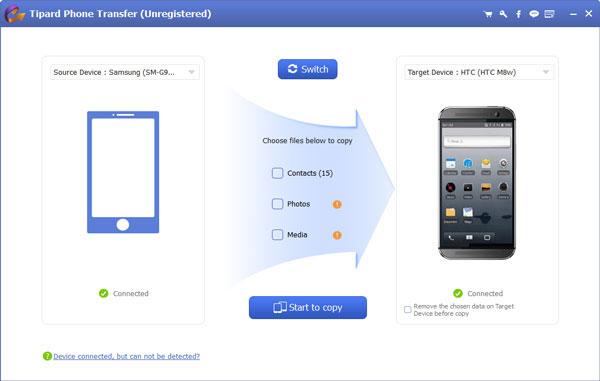 Step 3
Transfer content from Android to Android
Click Start to Copy button to transfer content from Android to Android. And then you can select to transfer just contacts, photos or media files from an Android device to others.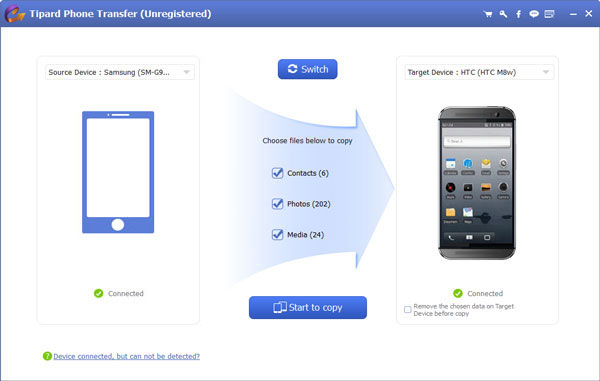 Notes: The Android File Transfer is able to transfer data from/to Android to iOS.
Top 2. Wondershare TunesGo
Wondershare TunesGo is an amazing application for users of android to manage files and documents because it permits you to convert almost all files including movies, music, photos, contacts and addresses from/to PC/Mac to Android or other way around. When you download and install it, you will discover it is great file transfer for Android that you can edit files easily and quickly.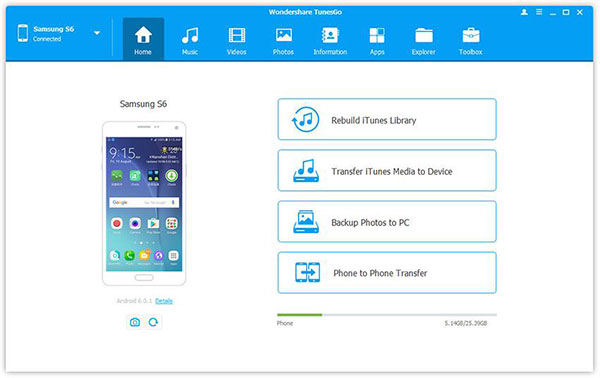 Main Features:
• Copy iTunes playlists to Android and export music to iTunes library.
• Connect Android devices with Android file transfer with Wi-Fi.
• Compatible with a host of other devices and store any file or folder simply.
• Supports multiple video formats such as MP4, AVI, MOV, WMV and so on, as well as many audio formats like RPS, AIFF, MP3, etc.
Top 3. Mobisynapse
Mobisynapse is the excellent Android file transfer software for Outlook. You can transfer music, videos, photos, Emails numbers, contacts and so on from Android phone to PC. You can connect your computer and smartphone through a USB cable or Wi-Fi. What is more important, it also supports Outlook categories and folder syncing, calendar events and tasks recurring and so on.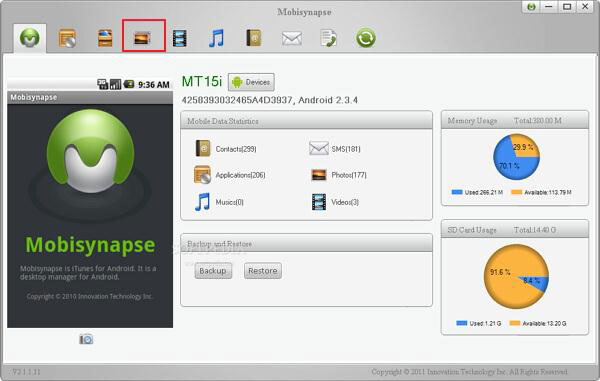 Main Features:
• Transfer photos, music, videos, contacts, and email numbers from computer to android device or in other way besides.
• Sync Outlook with android phone from calendar, reminders, tasks, notes and contacts.
• Input playlist from iTunes to android phone or other android device.
• Multiple calendar views: daily, weekly, and monthly
Top 4. MOBILedit
MOBILedit is an awesome File Transfer for android to convert the whole contacts folders (including phone numbers, emails, photos, addresses and notes) from any android phone to iPhone and Android phone or computer simply and efficiently. In another aspect, you can drop or drag photos, music, videos, documents, and other files from/to any PC or Smartphone.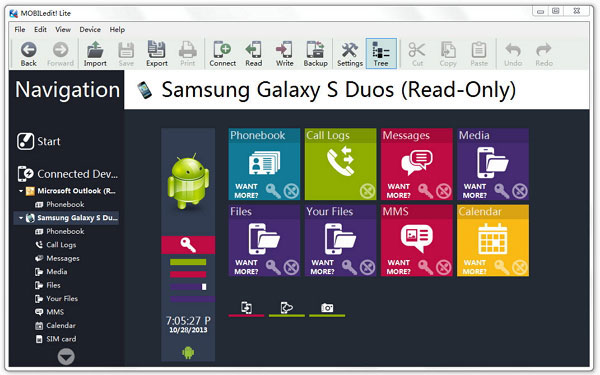 Main Features:
• Transfer whole folders or list from/to any other android device.
• Convert document, photos, music, videos, contacts, emails, phone numbers and addresses between your phone and computer.
• Manage files, make back ups, add new contacts or work with text messages on PC and sync files to Android automatically.
Top 5. Samsung kies
If you are a Samsung user, then Samsung kies is a perfect file transfer for Android to transfer various files (like photos, videos, emails, contacts, addresses, documents, music, etc.) between your android phone and Mac, PC or other devices around. Once you desire to change you old Nokia, iPhone, to new Samsung device, then, download and install Samsung kies, you can convert the entire content from the backup folder.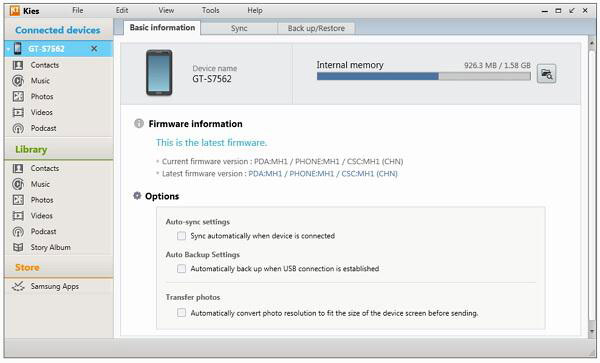 Main Features:
• Samsung kie can move vCard folders from the computer to your Samsung Smartphone.
• Convert files from iPhone, Blackberry, XiaoMi or Nokia to your Samsung phone through the Backup file.
• Copy music, photos, videos and podcasts to Samsung device from computer.
Top 6. Command One
Command One is an Android file transfer for Mac that easy access to and manages your data on Android phone or tablets. It is able to watch movies, check photos, or listen to music on Android device without copying the files first. When you connect your device in MTP mode to Mac and it will be available as a mounted drive in Commander One with USB.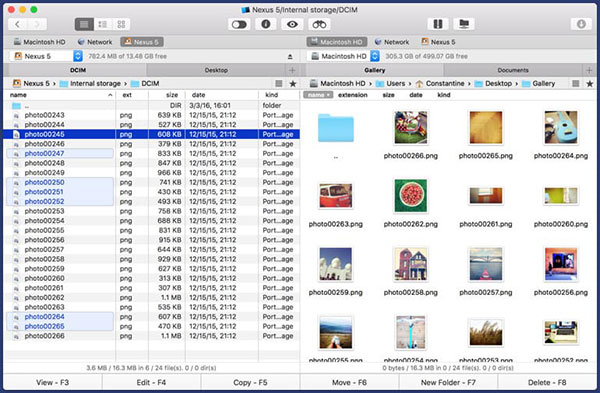 Main Features:
• Track file operations and receive easy access to your used documents.
• Manage multiple files and folders at the same time and get full control over the files on Android.
• Custom hotkeys or key combo and access unlimited tabs with the file transfer for Android.
Conclusion
With the rate of occupied market of Android is bigger and bigger, it is important for android users to master the functions of android. This article introduce 5 best android file transfers for you, you can convert photos, videos, music, contacts from one device to another. Tipard Phone Transfer is the highly recommended file transfer for Android, it can save more time, and it can be operated very easily.

Click here to join the discussion and share your comments
6 Best Android File Transfer Applications to Sync Files for Android