5 Best GIF to WebM Converting Software You Should Not Miss
GIF and WebM are two different media file formats. GIF is an image format, although it can store animated content. WebM, on the other hand, is a video format developed for HTML5 video content. Can you convert a GIF or several GIF images into a WebM file? The answer is yes and what you need is a GIF to WebM converter program. This article will share with you a top list so that you can make a whole story with GIF images.

Part 1: Top 5 GIF to WebM Converters
Top 1: Tipard Video Converter Ultimate
There are a lot of video converters on market, but only a few of them are compatible with the GIF format. Tipard Video Converter Ultimate is just the tool that you need. It can add animated GIFs onto the storyboard and export them into WebM format.
Pros
1. Convert a GIF or several GIF images into WebM.
2. Add background music when converting GIF to WebM.
3. Offer a wide range of templates.
4. Include a video editor and other bonus features.
5. Support almost all multimedia formats.
Cons
1. You have to purchase a license after the free trial.
Top 2: Adobe Premiere Pro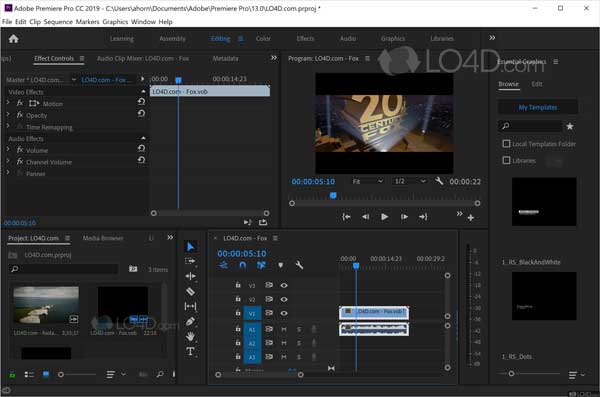 Premiere is a professional video editor. In the latest versions, Adobe has introduced some new abilities, such as opening an animated GIF image and then exporting it as a video file, such as WebM. If you already have Premiere Pro on your desktop, it is a good way to convert GIF to WebM.
Pros
1. Convert a GIF to WebM.
2. Include a lot of video editing features.
3. Edit videos and audio on a timeline.
4. Offer a variety of effects and filters.
Cons
1. This GIF to WebM converter is pricy and expensive.
2. The learning curve is not friendly.
Top 3: CloudConvert

CloudConvert is a web-based GIF to WebM converter. It allows you to upload several animated GIF images up to 1GB, and convert them to WebM video files. Moreover, it enables you to change the resolution, aspect ratio, and other options.
Pros
1. Include the free and several plans.
2. Offer custom options.
3. Trim GIF and only convert a part of the image.
4. Convert GIF to WebM without installing.
Cons
1. You have to purchase a plan to remove the limit.
2. It requires a good internet connection.
Top 4: Convertio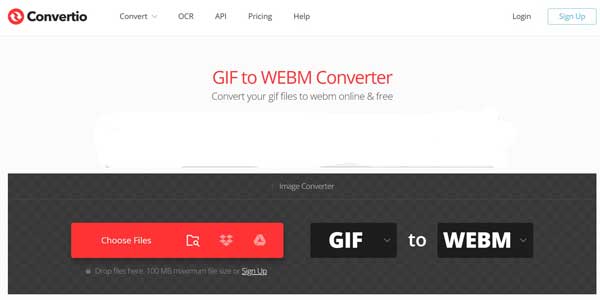 Convertio is another online GIF to WebM converter. The free version allows you to convert multiple GIFs in batch without installing any software. Moreover, it won't add a watermark to the output video files.
Pros
1. Convert GIF to WebM online.
2. Support batch converting.
3. Upload GIFs from a computer, Google Drive or Dropbox.
4. Include custom options.
Cons
1. The maximum file size is 100MB each.
Top 5: Online Converter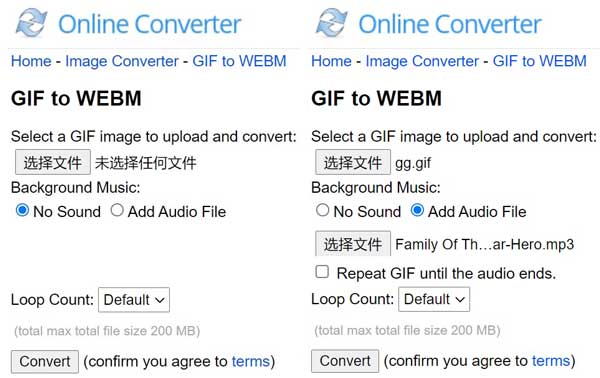 Online Converter is a free GIF to WebM converter online. Unlike other web apps, it lets you add an audio file into the GIF while converting to WebM. Plus, it does not have any option related to payment or registration.
Pros
1. Completely free to use.
2. Convert GIF to WebM with or without background music.
3. Loop the GIF image while converting.
Cons
1. The maximum file size is 200MB.
2. It can only process one GIF per time.
Part 2: How to Convert GIF to WebM
To help you understand the workflow, we use Tipard Video Converter Ultimate as an example. It is not only very easy to use for beginners but also able to generate super high quality video files from GIF images.
Step 1Add GIFs
Launch the best GIF to WebM converter software once you install it on your PC. There is another version for Mac. Click the Add menu above the storyboard and open the GIF that you want to convert. If you want to use multiple GIF images in the video file, add all of them. Then you can decorate and arrange them.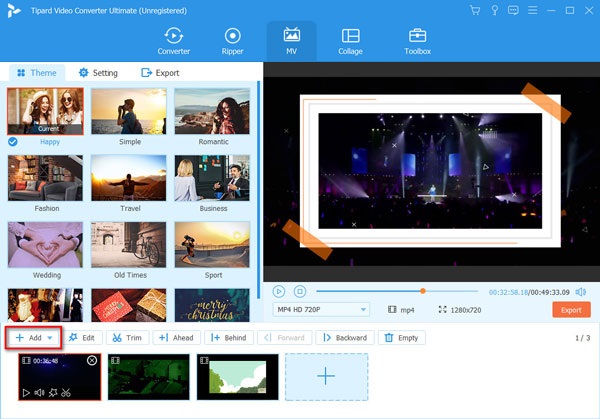 Step 2Apply background music
As a video format, WebM allows you to add background music. Go to the Settings panel on the left side, and check the box next to Background Music. To use the background music from the built-in library, pull down the list and pick the proper one. If you want to apply your music, click the + button instead. Then you can adjust the Volume, and place the audio to the right position with the Delay option. You can also add Fade in and Fade out effects to the audio track.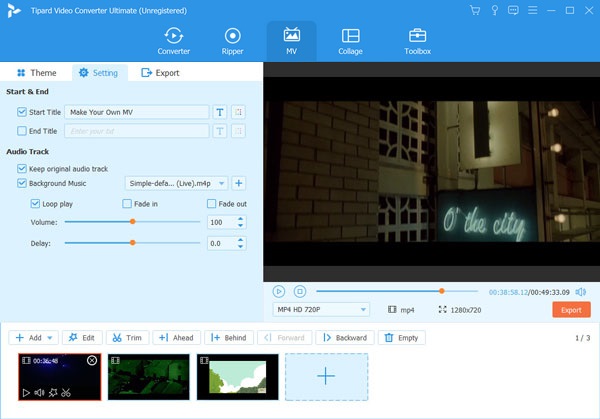 Step 3Convert GIF to WebM
Preview the WebM video in the media player panel. Pull down the profile menu under the media player if you are satisfied, and set WebM as the output format. Next, head to the Export panel. Then set a destination folder in the Save to box. At last, click on the Export button. A few seconds later, you will get the WebM video on your hard drive.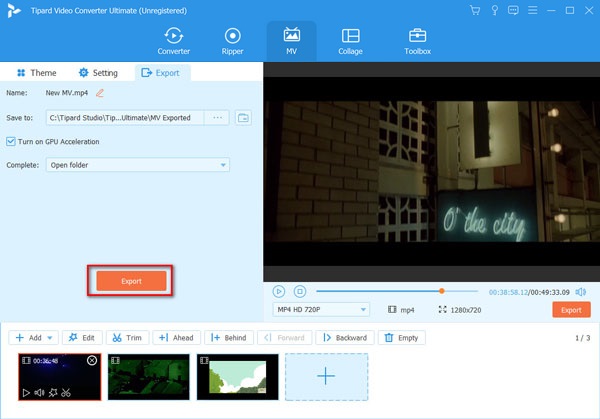 Related:
Part 3: FAQs about GIF to WebM
Which is better GIF or WebM?
Generally speaking, WebM can do the same as GIFs can, while having superior quality and smaller file size. However, most social media supports GIFs but not WebM.
Do all browsers support WebM?
Nowadays, almost all HTML5 web browsers support the WebM format including Google Chrome, Mozilla Firefox, Opera, Safari, etc.
Is WebM smaller than GIF?
WebM is open-source audio and video for HTML5 released by Google. It was released in 2010. WebM's visual quality is higher than GIFs, and at a much smaller file size in the same condition.
Conclusion
This article has identified and shared the top 5 best GIF to WebM converter applications for Windows and Mac. You can get an appropriate tool according to our review. Tipard Video Converter Ultimate, for example, can produce the best output quality. If you have other problems related to the topic, please feel free to leave a message below this post and we will reply with it as soon as possible.