How to Edit ID3 Tags and Write Metadata Info on Windows and Mac
ID3 is a metadata container used to store information in an MP3 audio file. It is important for the discoverability of all your audio files. You can know the song title, artist, album, year, comment, genre, director, description, track number and more from ID3 tags. If you want to add, delete or update any information, you can edit MP3 tags on Mac and Windows to make the change easily. Which ID3 tag editor is good to use? If you have no idea how to edit ID3 tag information on your computer, you can continue reading to get the detailed steps.

Part 1: How to Edit ID3 Information in ID3 Tag Editor
There is a built-in media metadata editor in Tipard Video Converter Ultimate. You can fully control ID3 tags without technical background required. It is supported to edit the video or audio information within clicks. The intuitive and well-designed interface is friendly to all users. Moreover, you can convert, trim, compress and edit any media file within the program.
1. Edit the metadata information of any video or audio file.
2. Add or remove ID3 tags, including cover, name, artist, album, track, composer, genre, etc.
3. Edit ID3 tags of media files in MP3, WMA, ASF, WMV, WAV, etc.
4. Fix ID3 tags on Windows 10/8.1/8/7/Vista/XP and Mac OS X 10.5 or above.
In brief, it is the best iMovie to MP4 converter you can find on market no matter you are using Windows or Mac.
Step 1Launch Tipard Video Converter Ultimate. Click ToolBox on the top toolbar. Then select Media Metadata Editor to access the ID3 tag editor.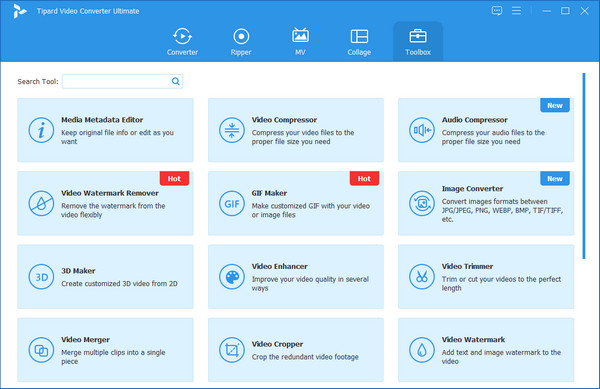 Step 2Click the huge + icon to add the supported file into the program. You can get the metadata information of the imported file directly.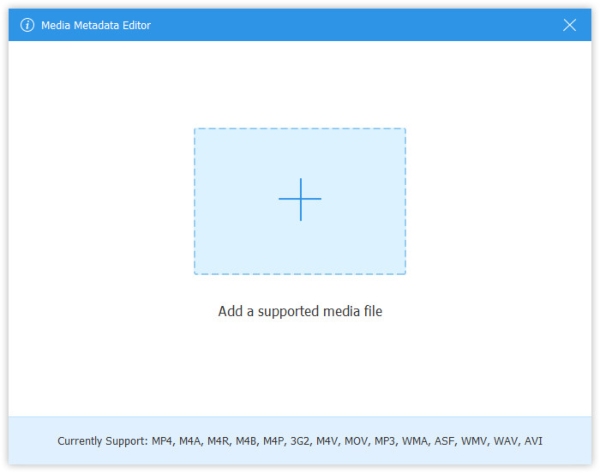 Step 3Now you can edit ID3 tags as you like, including album, file name, artist, cover, genre, year, track and comments. Later, click Save to save the change of ID3 tags. You can also add metadata to MP3 files here.
Step 4You can click Convert All to export your MP3 file directly. Or you can apply other editing and customizing tools to make your file look better.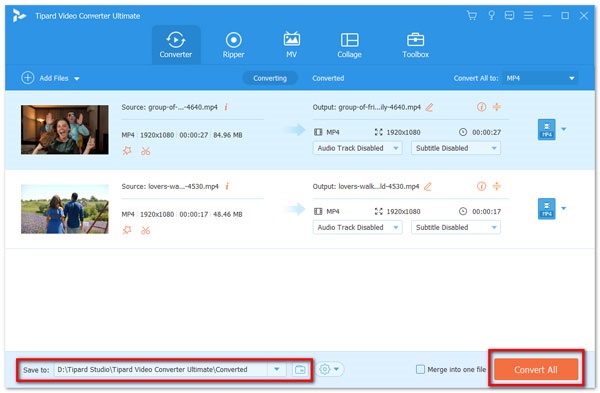 Part 2: How to Edit ID3 Tags in iTunes
iTunes can be your ID3 editor as well. You can change ID3 tags in iTunes on your computer without extra tools. Both Windows and Mac users can edit ID3 tags for free. By the way, you can edit media tags in Windows 10 with Windows Media Player as well.
Step 1Open iTunes. Choose the MP3 file you want to modify in the list. Then choose Get Info from the Edit list.
Step 2In the popping-up Info window, you can see a summary of all metadata information.
Step 3Edit ID3 tags of your MP3 file with iTunes, including song, artist, album, composer, etc.
Step 4Check if the MP3 ID3 tags are correct. At last, click OK to confirm and update ID3 tags using iTunes.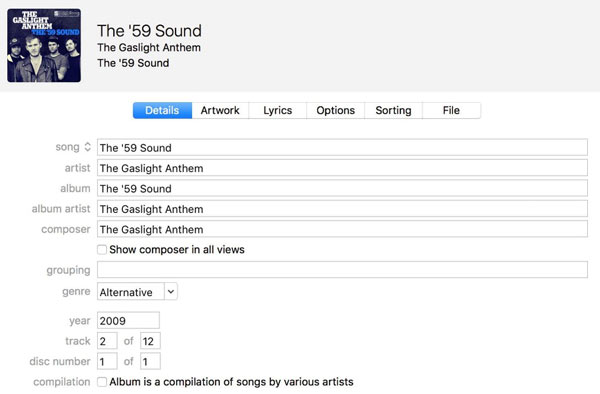 Part 3: How to Edit ID3 Tags in Audacity
Audacity is a free and open source digital audio editor for Windows, Mac and Linux users. There is a metadata tag editor embedded in Audacity. You can create, change, retain or delete ID3 tags with ease.
Step 1 Choose Metadata Editor from the File list in Audacity.
Step 2In the ID3 tag editing window, you can fill in or change the title, album, artist, track number, genre and year.
Step 3You can unfold the More list to add extra tags. It is supported to create ID3 tags as a template.
Step 4Click Done to edit tags on your MP3 music files with Audacity.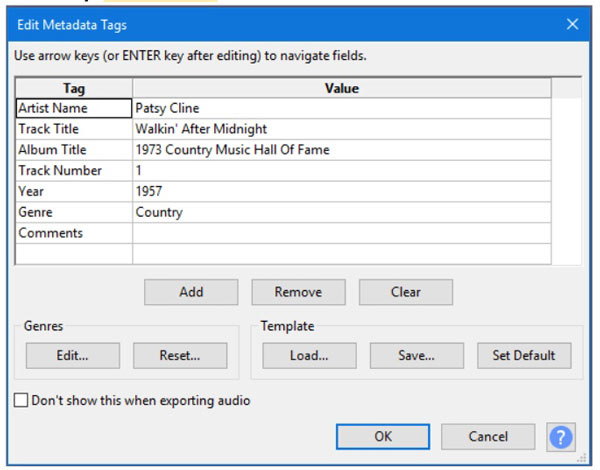 Part 4: FAQs of Editing ID3 Tags
Why can't I edit ID3 tags of a song in iTunes?
Not all audio files are accessible. Some files are restricted by platforms or publishers. You can find that the certain songs are not editable. To solve the problem, you can choose Show in Finder from its right-click menu. Make sure it has been granted by Read & Write privileges. Then the Locked checkbox should be unchecked.
How do I change MP3 tags on Android?
To edit ID3 tags of music files on your phone, you can use Star Music Tag Editor, Automatic Tag Editor and more. There will be on-screen tutorials on your MP3 tag editor app.
What software you recommend for editing MP4 metadata tags?
If you are looking for a MP4 metadata editor, you can use Tipard Video Converter Ultimate, 3Delite, File Explorer and more.
No matter you want to create, add or delete metadata information of your video or audio file, you can get the detailed steps here. That's all to edit ID3 tags on Mac and Windows. If this article is helpful, please share it to help more people.