How to Convert MP4 to DVD on Windows and Mac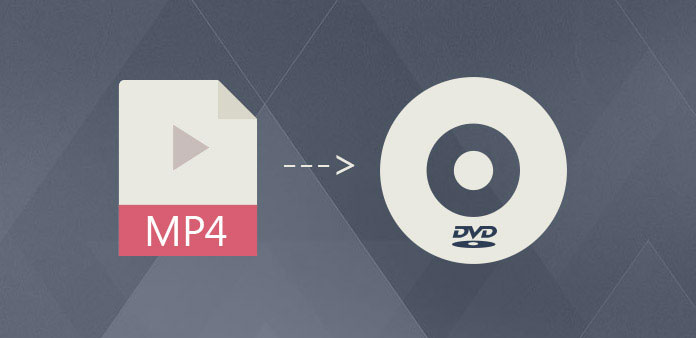 There are several reasons that we should burn MP4 videos to DVDs. First of all, MP4 videos and movies take up too much storage space. A single movie file could be more than 2 GB. It is a waste of space to store all these movies and videos on local hard drives. Today, people are more likely to use video to record memories, such as family party. These MP4 videos are valuable and worth collecting. We could convert MP4 to DVD disc for permanent preservation. Plus, MP4 is a digital video format. You cannot play MP4 video on TV directly. In this tutorial, we are going to share the best ways on Windows and Mac.
Method 1. The best way to convert MP4 to DVD
If you simply copy MP4 video to a disc, the output is a data disc unplayable on DVD players. To create a playable DVD with MP4, you need a powerful DVD maker that has the capacity to encode MP4, such as Tipard DVD Creator. This DVD maker has integrated advanced encoding technology that could convert MP4 to all DVD players supported formats without quality loss. Moreover, DVD Creator could help you to simplify the process of convertring MP4 to DVD.
How to convert MP4 to DVD with Tipard DVD Creator
Step 1
Insert an empty disc into your optical drive and run DVD Creator, after downloaded and installed the right version of DVD Creator on your computer.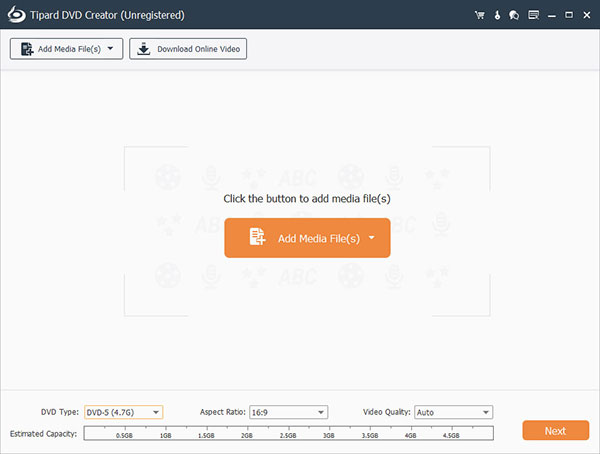 Step 2
Go to the Add Media File menu on top ribbon and choose the Add Video to import the MP4 files you want to convert to disc. DVD Creator supports drag-and-drop command as well.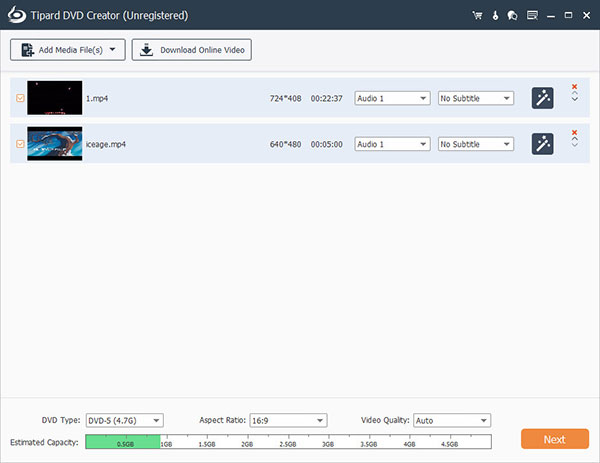 Step 3
After the MP4 videos loaded, go to video editing window by hitting the Edit Video button. Then you can polish and enhance the MP4 videos as you wish. DVD Creator also allows you to add audio tracks and subtitles on the videos for burning MP4 to DVD.
Step 4
Back to main interface and locate to DVD menu penal on right side. Click on the Edit icon to open menu editing window, choose a menu template and customize with personal pictures and other factors. After the DVD menu is done, press the Save button to back to main interface.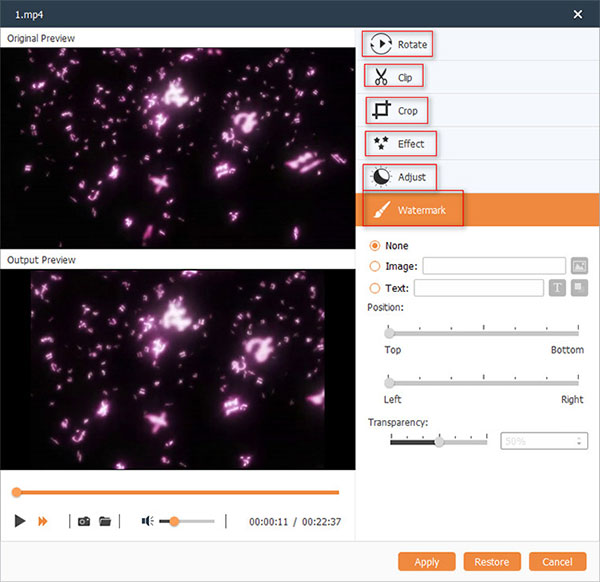 Step 5
In Destination drop-down list, choose your optical drive and type in a name for the disc in the Volume Label field. And then click on the Burn button.
DVD Creator is able to keep the original quality as much as possible. And it is compatible with both Windows and Mac.
Method 2. Burn MP4 to DVD free in Windows 10
When it comes to Windows, DeVeDe is a free-charge MP4 to DVD authoring application available to Windows 10 to Vista.
Step 1
Access DeVeDe and choose Video DVD to continue on disc type selection window. This option is used to create a video DVD suitable for all home DVD players.
Step 2
When the disc structure window pops up, locate to Default format area, NTSC is for North America and Japan and PAL is for other region. You can select encode format according to your situation.
Step 3
You can import the MP4 videos by hitting the Add button under the Files section. Then click on the gear icon to open File properties window. Here you can add subtitles to MP4 format to DVD.
If you are an advanced user, you can unfold the Advanced options and customize the parameters about video and audio. For average people, it is a good choice to leave the parameters default.
Step 4
Locate to Titles section and pick a title for each video. Then press the Menu options button to open DVD menu settings window. Here you can design DVD menu with personal picture and custom options.
Step 5
Click on the Foreward button to convert the MP4 videos to an ISO image.
Then you can burn the ISO image to DVD by the built-in disc burning feature in Windows 10.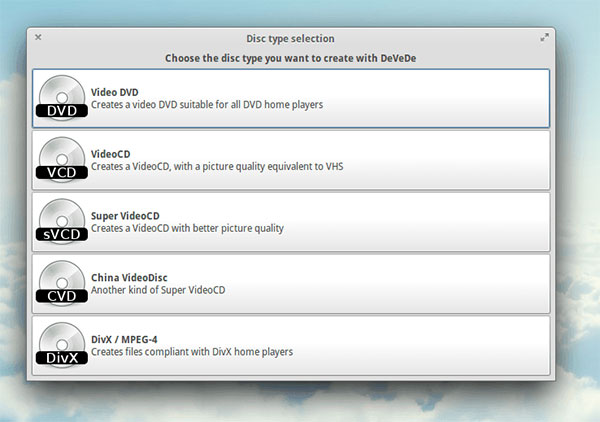 Method 3. Convert MP4 to DVD on Mac
Although Mac OS X has built-in DVD burning feature, it has many limitations, such as lack of DVD menu editor and video editor. An alternative solution is DVDStyler. It is an open-source DVD maker available to Mac OS X and supports to encode MP4 format to DVD.
Step 1
Once open DVDStyler, Choose Create a new project and reset the parameters.
Pick a name in the field of Disc label and set the Disc capacity according to your disc.
Select NTSC in Video Format, if you live in North American or Japan.
If you want to play the disc on widescreen TV, you should choose 16:9 in Aspect Ratio area.
After settings, you can click on the Ok button to continue.
Step 2
When the DVD menu window shows up, you can select a template. Double-click on the background of the DVD menu to evoke the properties window. Here you can change the background with personal image and other parameters. And you can use the well-designed buttons to replace the button on menu template.
Step 3
Hit the green plus button on top ribbon and import the MP4 videos you'd like to convert to DVD.
Step 4
Finally, insert the blank disc and click on the Burn button with a disc icon on top of DVDStyler to start converting.
DVDStyler is a bit heavy, and thus the MP4 to DVD converting process might be a little longer.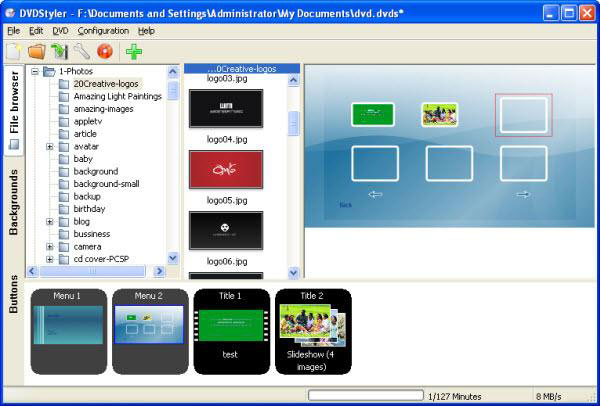 Conclusion
In this tutorial, we have shared multiple ways to convert MP4 to DVD disc on Windows and Mac computer. DVDStyler is a great DVD maker that allows you to encode MP4 and burn playable DVD on Mac OS X. On the other hand, DeVeDe is a dedicated DVD authoring program. It could help you to encode MP4 and create ISO image for DVD burning. While for some people, freeware is good ware, it is cannot be denied that freeware has more limitations. And DeVeDe is too complicated to ordinary people. So the best solution to convert MP to DVD is Tipard DVD Creator.