The Easiest Way Helps You to Convert Video to DVD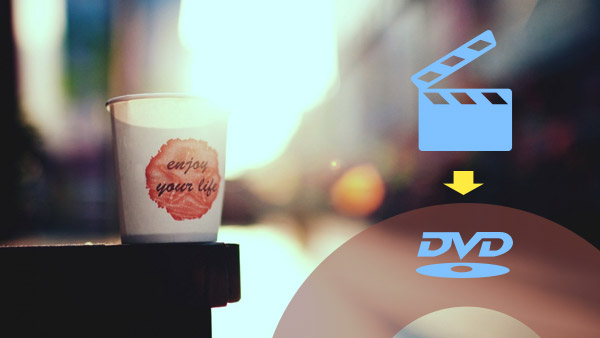 DVD/DVD-Video
DVD ("digital versatile disc") is a digital optical disc storage format, invented and developed by Philips, Sony, Toshiba, and Panasonic in 1995. DVDs can be played in multiple types of players, including DVD Players. And DVDs offer higher storage capacity than compact discs while having the same dimensions.
DVD-Video is standard for storing and distributing video content on DVD media. DVD-Video became the dominant form of home video distribution in Japan when it is first went on sale in 1995, but DVD-Video is shared the market for home video distribution in the United States until June 15, 2003 when weekly DVD-Video in the United States rentals began outnumbering weekly VHS cassette rentals' marketplace. As of May 2015, DVD-Video is still the dominant form of home video distribution worldwide.
Why need to transfer video to DVD
You've shot a video with your camera and now you want to play it on your DVD player. Or maybe you want to free up some hard drive space and convert your videos and movies to DVD. Either way, you'll need to convert your video files to DVD format, since not all DVD players can be read on MP4, AVI, FLV, WMV or other formats, which are the most common formats for video shot with mobile phones and camcorders supported. There was a time when wedding videos, family home videos, and school performances were recorded using video cameras. In order to safeguard your precious memories, you'd better have them transferred your precious video to DVD.
VHS video tape, cine film and slides all have a limited lifetime. However, you can get digital copies of them on DVD by using Video to DVD Converter. DVD is also a much more convenient format for viewing and sharing your precious videos, films and slides. And you want to keep old home movies or taped TV shows or other movies for a long time, transfer your needed video to DVD maybe is a good way to keep it.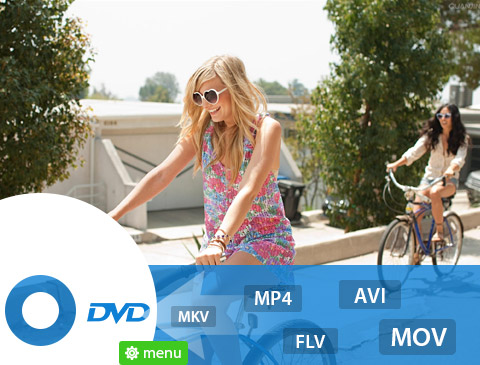 Convert video formats like MP4, MKV, AVI to DVD
Add audio track and subtitles to DVD
Customize menu, frame, button, text, background music and background picture
Edit video files by trimming, cropping, adding watermark, adjusting effect and merging
The easiest way to convert video to DVD
Tipard DVD Creator is your easy answer which is the best video to DVD converter to questions like "How can I convert video to DVD?" or "How can I convert MP4 to DVD and AVI to DVD?" With this handy tool, you can transfer your files to the MP4, AVI, FLV, WMV and more 100+ video formats, which is compatible with most DVD players, in just a couple of clicks then you can enjoy them on a big TV screen at anytime.
Main Features:
- Convert more than 100+ video formats like MP4, AVI, FLV, and WMV to DVD disc, DVD folder, DVD ISO file.
- Transfer several videos into one DVD- Video on one DVD disk
- Customize your functional DVD menu
- Edit your DVD effect freely according to your desire
- Simple and self explaining interface and easy to use
Step 1
Download Tipard Video to DVD Converter
This software has no spyware or adware. It is absolutely safe and clear to install and run. It has two versions including Windows and Mac.
Click the Add video button in the upper left corner, select one or more multiple video files to convert to DVD.Added files will then be displayed as a medium size icon on the left hand side of the screen. Alternatively, you can 'click-and-drag' to drop your video files from its folder. Please repeat the steps if you wish to add more files.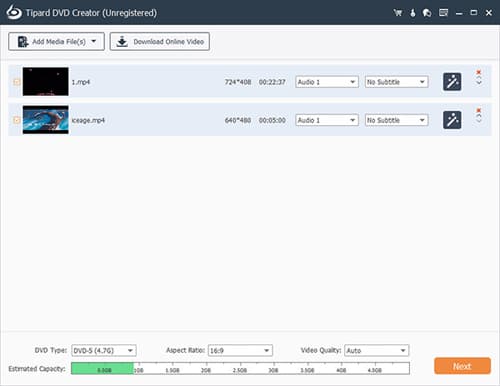 Step 3
Select output location
Click the "Destination" under the interface of this program and choose among DVD, DVD folder and ISO file. You also can choose volume label by yourself.

Step 4
Edit your videos before converting to DVD
The edit function can help you adjust brightness, saturation, volume, contrast and hue on original video before converting to DVD. Besides, the trim function you can use to clip the length of your DVD video. what's more, you also can add watermark personally.Besides being able to rotate the photos the way you like it to be, you can add text, apply transition effects.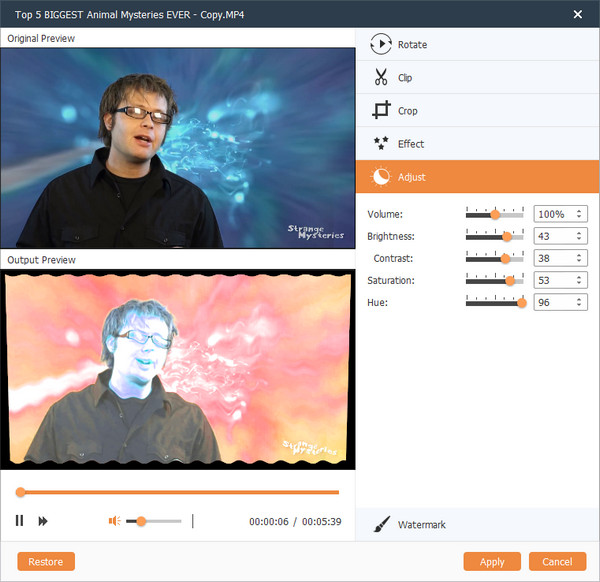 Step 5
Set audio and subtitle
Set the language, volume, latency, encoder and so on according to your ideal DVD effects, what's more, you can add audio track and subtitle by this function.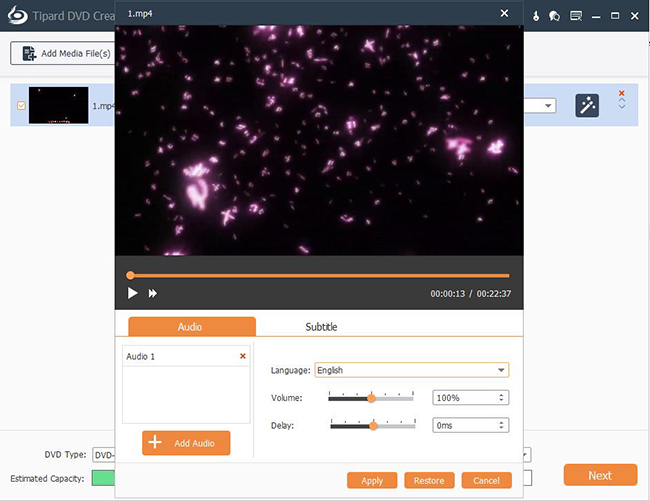 Step 6
Convert video to DVD
The last step is just one click on the icon of converting. It just need few minites to create DVD.Now, let's sit back and enjoy your newly produced DVD anytime.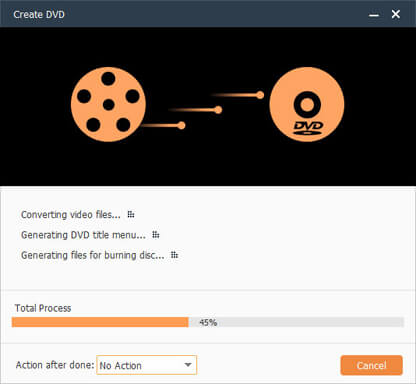 Click here to join the discussion and share your comments