5 Best WMV Players Available to Windows and Mac You Should Not Miss
As a compressed video format, WMV was developed by Microsoft in 1999. It is used in the Windows ecosystem and has become a popular video file format. However, the compatibility is a big problem as the Internet and Mac system are increasing prevalent. Thankfully, with the rise of third-party media players, it becomes easier than ever to play WMV files crossing systems. In this concise article, you can learn the best WMV players for PC and Mac quickly.

Part 1: Top 2 WMV Players for PC
Top 1: Tipard Blu-ray Player
Sometimes, a WMV player can determine the visual experience. Therefore, we recommend Tipard Blu-ray Player. It works almost all video and audio formats including WMV. More importantly, it improves the performance with hardware acceleration. So, you can watch large video files without lag.
Key Features of the Best WMV Player
1. Compatible with over 500 video and audio formats.
2. Optimize video quality automatically.
3. Offer both basic and advanced playback controls.
How to Play WMV without Quality Loss
Step 1Open a WMV file
Firstly, install the best WMV player on your computer. It is available to PC and Mac. Then launch it from your desktop, click the Open File button and import the WMV video that you want to watch.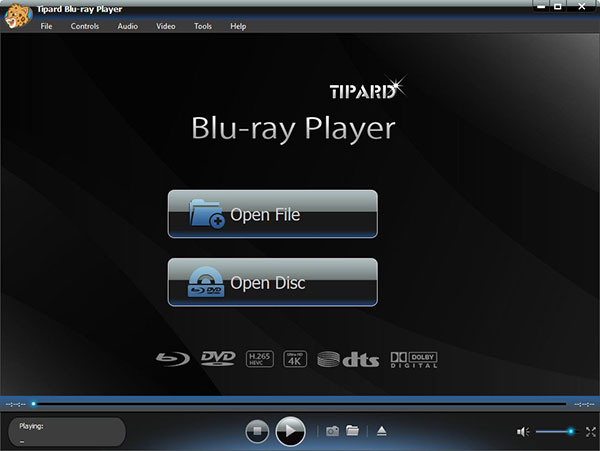 Step 2Control WMV playback
After video loading, it will begin playing in the player window. Locate the bottom area and you will get several buttons to fast forward, rewind, pause or stop the playback. At important frame, you can click the Camera icon to take a snapshot. If you want to adjust audio, subtitle, color, aspect ratio and more, go to the top menu bar.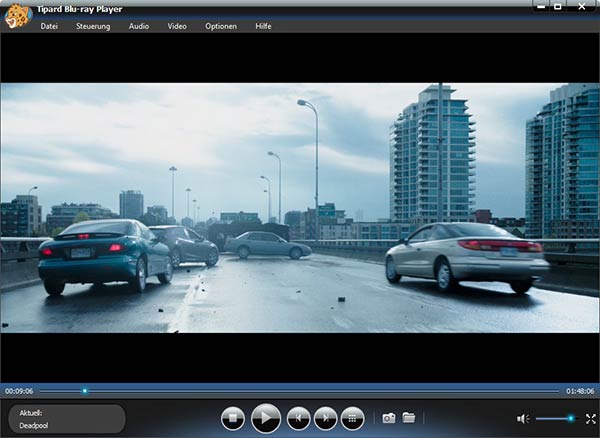 Top 2: Media Player Classic Home Cinema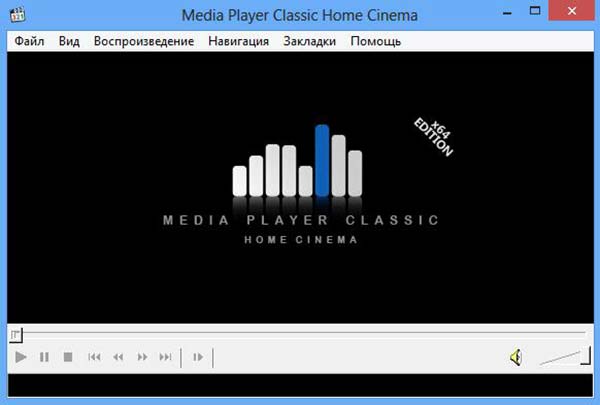 Media Player Classic Home Cinema is a good alternative way to play WMV on PC. It works with nearly any media formats. Plus, it uses DXVA technology to enhance your viewing experience.
Pros
1. Lightweight and fast.
2. Portable and no require installation.
3. Easy to use for beginners.
4. Available to 32-bit and 64-bit.
Cons
1. You cannot adjust video quality.
2. It does not support music sync.
Part 2: Top 3 WMV Players for Mac
Top 1: VLC for Mac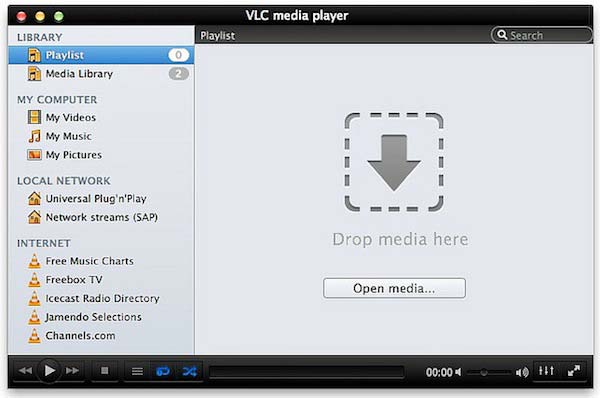 VLC is a popular WMV player for both Mac and PC. It includes a large collection of codecs, so is compatible with tons of video formats. Moreover, it is able to repair corrupted video files efficiently.
Pros
1. Free of charge.
2. Play both local videos and streams.
3. Include bonus features.
4. Convert WMV to other formats.
Cons
1. The operation is complicated.
2. It cannot enhance video quality.
Top 2: MPlayerX
MPlayerX was developed based on FFmpeg, so this WMV player is free to use for Mac users. The minimalist design ensures an efficient manipulation of your internal memory storage. Plus, the interface is pretty intuitive and easy to navigate.
Pros
1. Integrate a streamlined user interface.
2. Identify successive videos.
3. Control playback with hotkeys.
4. Include an audio equalizer.
Cons
1. It cannot create playlists.
2. It has a delayed soundtrack issue.
Top 3: GOM Player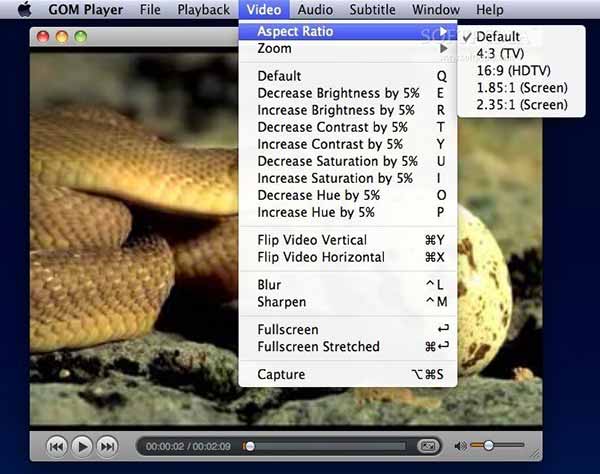 GOM Player is another great WMV player for Mac. It plays most media file formats including WMV with the internal codecs. Even if you open a video it cannot decode, it will direct you to proper free codec.
Pros
1. Contain a huge pack of codecs.
2. Play broken video files.
3. Free to use.
4. Adjust aspect ratio, screen size and more.
Cons
1. The installer contains extra software.
2. It may not play DVDs on some systems.
Part 3: FAQs about WMV Player
Is VLC really free to use?
Yes, VLC Media Player is free to use on PC, Mac and iOS. It is an open-source project and everyone can download it from the official website for free. Moreover, there is no payment, subscription, ads, or sign-up. If you're seeking for VLC alternatives, click here to learn more.
Is WMV still used?
WMV is a Windows Media Video file compressed by one or more Microsoft video compression. It is a common video format used to store videos in Windows systems. Although it is not as popular as MP4, WMV is still used.
Can VLC edit WMV videos?
VLC is primarily a media player, so it cannot edit WMV videos on timeline or storyboard like video editors. However, VLC does provide several useful features, like convert WMV to other video formats.
Conclusion
This article has talked about the best WMV players for Windows and Mac. Windows Media Player is able to read most WMV files, but it is not working on Mac. Moreover, many people do not like WMP at all. That is why we shared the top list above. Tipard Blu-ray Player, for example, supports a wide range of multimedia file formats. If you have other questions, please contact us by leaving a message below.