QuickTime Player Not Working on Mac: 10 Workable Solutions to Follow
QuickTime Player is a built-in or pre-installed media player for Mac computers. It enables you to play media files, edit them, screen record, and share the media files. For these facts, you may easily watch various types of videos in MOV and MP4 using this default player. However, as one of the roundabouts today, many users report that the QuickTime player is not working on Mac, especially with the macOS High Sierra version. As noted, different factors may cause this issue, which leads us to provide you with the quick yet workable solutions below.

Part 1. 10 Methods to Fix QuickTime Not Working
Method 1: Check System Requirements and Updates
Check for your computer device's system requirements and updates. When a file is not compatible with QuickTime, it may be caused by an outdated and buggy system that affects even the apps. Check for the updates and system requirements by going to your Apple Menu>System Preferences>Software Update.

Method 2: Restart QuickTime Player and Computer
Relevantly, try to restart the player, or better else, if you re-start even your computer. Exit on the player app and then hover over to the Power key of the computer and long press it. Then, choose the Restart option and wait for it to turn on again.
Method 3: Update or Reinstall QuickTime Player
When Apple releases new updates, it is always for the betterment and fixations of bugs. Therefore, if your QuickTime player is not opening after the update, you might also need to update it. To do so, you may check on the App Store and hit the update button when you find QuickTime player.
Method 4: Check File Compatibility
For you to play your various files, you need to check if your file is compatible with the player. Please note that QuickTime only supports MOV, MP4, M4V, FLV, AVI, and WMV for the video and M4A, AAC, AIFF, and WAV for the audio. Other than that, QuickTime won't be able to play it. If your video format is in the supported list of QuickTime Player, the following article might help you solve the issue.
Extended Reading:
2 Easy Ways to Fix QuickTime Player Won't Play MP4 Video File on Mac
Top 6 Methods to Convert FLV to MP4 on Mac Safely
Method 5: Adjust QuickTime Player Preferences
Another good solution to do is to modify the preferences of the QuickTime player. On the other hand, you may also restore the preferences settings by clicking the QuickTime player option at the top and then choosing the Services>Services Preferences options. A window will prompt after that, where you can begin the modification.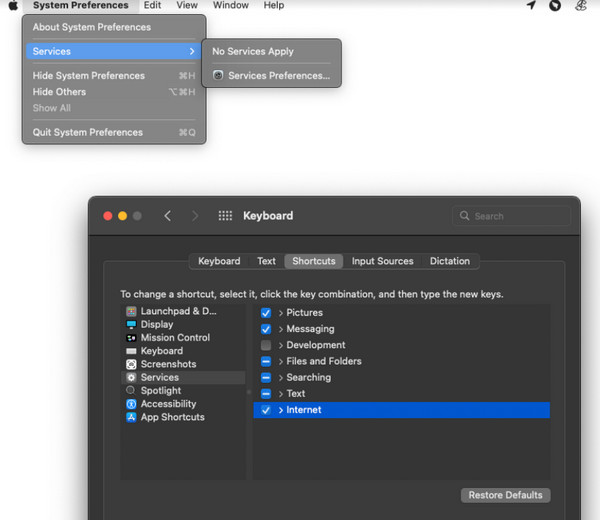 Method 6: Update Graphics Drivers
The graphic drivers must be regularly updated to get the best performance of your Mac computer. Thus, if the QuickTime player is not working on the Mac, check for the graphic drivers' update by clicking the Apple button and choosing the About This Mac option followed by the System Report button. Click the Graphics/Displays option on a pop-up window and see its latest updates.
Method 7: Disable Conflicting Plugins or Extensions
Extensions and plugins on a device can affect its performance, stability, security, and compatibility. For this reason, disabling such on your Mac may improve its association with QuickTime player. Open the Safari Menu>Safari Preferences>Extensions, then uncheck the enabled extension to disable them.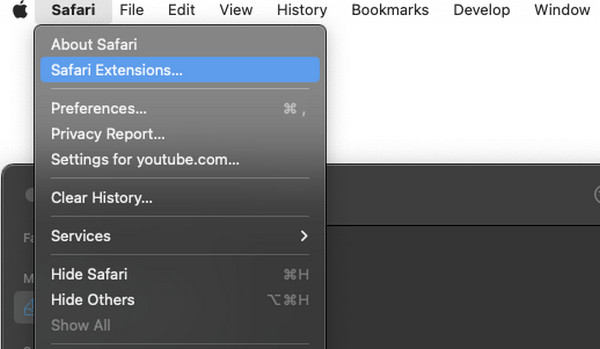 Method 8: Scan for Malware or Viruses
Scanning for malware or viruses must be automatic and happen continuously. If the QuickTime player is not opening, you must consider scanning your Mac at least once a week, reasonably enough to protect the device from bug attacks that cause app malfunctions. Use reliable virus scanner software to detect the virus.
Method 9: Seek Technical Support
Seeking the technical support of Apple will end your agony on your QuickTime player's issues. You can contact Apple Support directly via different ways, such as via live chat, scheduling an appointment, or phone support at an authorized Apple Store. Hence, when you seek technical support, take note to prepare and provide the details regarding the issue you experience, like QuickTime won't play MP4 and other files. This is because the more details you can provide, the easier and quicker the team can assist you effectively.
Method 10: Use a QuickTime Alternative
Having an alternative is also a perfect solution for your stubborn app issue. Therefore, if you are about to search for a QuickTime alternative, then cease, for we found the best one to use, this Tipard Blu-ray Player for Mac. It is a good media player that allows you to play all your media files, including video, Blu-ray, and DVD, without any hassle. Thus, if you have files on a Mac that you cannot open on QuickTime due to unsupported formats, then you will be glad to know that this incredible player supports nearly all popular video and audio formats you know. Thus, before we provide you with steps on how to use it, install it first on your Mac by clicking the download buttons below.
Step 1Launch the player, and click the Open File button to add the files you want to open.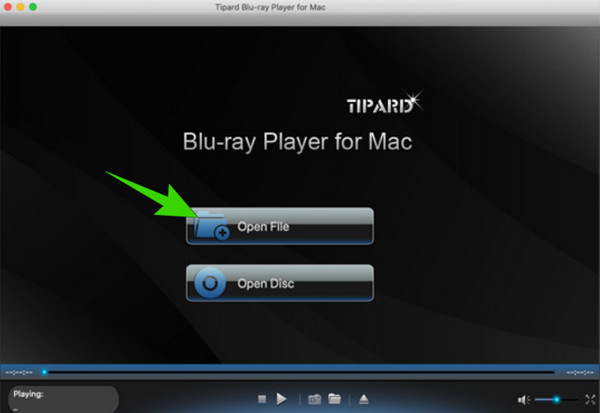 Step 2Once the file is uploaded, it will automatically play on your screen.
Step 3While playing, you have the option to navigate the menu and functions it has on the interface. You can also click the Camera button at the center bottom to take screenshots of the playing video file. Additionally, you may access the other features when you hit the Video tab menu at the top.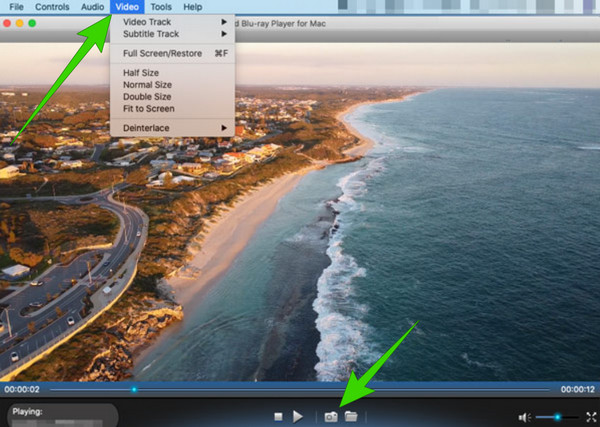 Part 2. FAQs of QuickTime Not Working
Did Apple stop supporting QuickTime?
Yes, Apple stopped supporting the QuickTime player for Windows years ago, and it was deprecated for the macOS Catalina and later due to the newer graphics frameworks.
How do I reset my QuickTime Player?
To reset the QuickTime player, go to its service preferences and restore the default settings there. After that, close the app, go to your folder, and delete all the files related to QuickTime. Once done, relaunch the app.
Is QuickTime Player default on Mac?
Yes. QuickTime is a pre-installed software on Mac computers that you can use for playing and sharing video files. However, reports say that it has been deprecated on the newer-released Macs from macOS Catalina.
Conclusion
To conclude, the QuickTime player will not be working on Mac for some technical reasons. This is why technical solutions are also included in its fixations. Meanwhile, if your files have some trouble playing on the player, you can look for an alternative media player like Tipard Blu-ray Player for Mac.