9 Best MKV Players Worth You to Download on PC and Mac
"I cannot open MKV on Windows 10 with Windows Media Player, it just told me it might not support the file type or not support the codec, how to play MKV files on PC?" PC and Mac all have built-in media player, Windows Media Player and QuickTime Player. However, both of them cannot open MKV files partly because MKV stores multiple codecs in a single file. Besides the pre-installed media player, we suggest you to try the best MKV players shared in this article to watch your lossless videos.

Part 1: Best MKV Player Cross Platform
Tipard Blu-ray Player is on the top of our best MKV player list, partly because it is flexible and reliable media player for getting the best visual experience. It is pretty easy to use and beginners can master it quickly. Plus, it also includes advanced features.
Main Features of the Best MKV Player for PC/Mac
1. Play almost all media file formats including MKV without extra codec.
2. Support multiple audio and subtitle tracks in MKV video file.
3. Enhance video and audio quality automatically and manually.
Needless to say, it is the best option to watch your MKV video files on Windows 10/8/7 and Mac OS X.
How to Play an MKV File on PC
Step 1Open an MKV file
Install the best MKV player on your PC and launch it. There is another version for Mac. Click the Open File button in the home interface to trigger the open-file dialog, find the MKV file that you want to watch and select it, click the Open button. The Open Disc button is used to open video Blu-ray or DVD. Alternatively, you can also activate the open-file dialog from the File menu on the top ribbon.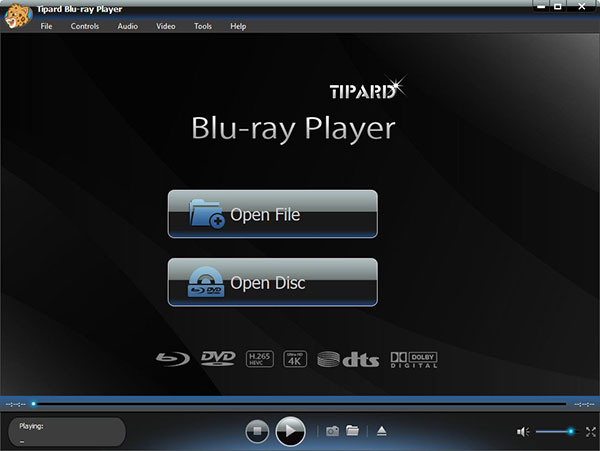 Step 2Control MKV playback
As long as the video loads, you will see the player interface. There are several buttons at the bottom to help you control the playback, such as fast forward, rewind, pause, play, stop, etc. If you want to get more adjustment, like screen size, image color, audio track, and more, you will find them in the top menu bar.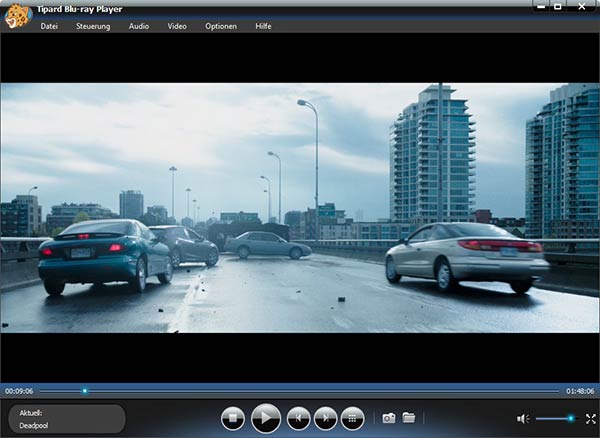 Part 2: Top 4 MKV Players for Windows
Top 1: Media Player Classic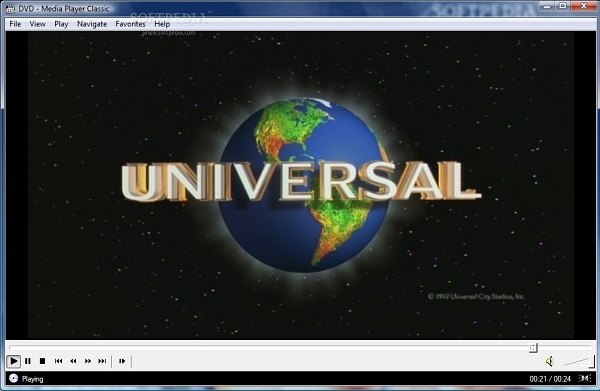 Media Player Classic is not a simple alternative to Windows Media Player, though the interfaces are pretty similar. The biggest difference is that the former supports a wide range of media formats, including MKV, MP4, SWF, MOV, etc.
Pros
1. Lightweight and work smoothly on old PCs.
2. Offer a portable version.
3. Compatible with all popular media formats.
4. Available in 33 languages.
5. Free of charge.
Cons
1. The interface looks outdated.
2. This free MKV player lacks some important features, like playlist.
Top 2: DivX Player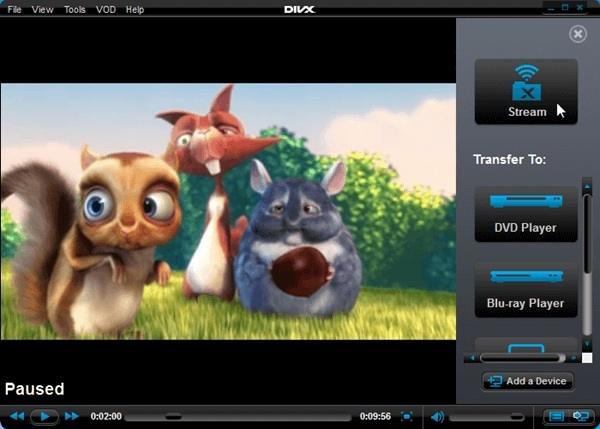 DivX Player is the MKV player software that is used to play video files. It also provides support to 4K videos. There are two versions, free and pro. For MKV playback, the free version is enough. It can play a plentiful of video formats, such as MKV, DIVX, MP4, AVI and much more.
Pros
1. Play digital videos and DVDs.
2. Transfer videos to portable devices.
3. Offer an extension for browsers.
4. Support video converting.
Cons
1. he MKV player freezes sometimes.
Top 3: PotPlayer
PotPlayer is a clean MKV player for Windows 10/8/7. The concise interface lets users find what they want quickly. The internal control panel offers a range of sophisticated controls for advanced users too.
Pros
1. Easy to learn for first time users.
2. Support drag-and-drop command.
3. Include a large package of codecs.
4. Play DVDs and other optical discs.
Cons
1. It does not sync audio and video.
2. The uninstalling may spend a lot of time.
Top 4: GOM Media player
GOM Media Player gives you the ability to play all popular media file formats right on your PC with no conversions requirement. Unlike the built-in media players, this MKV player supports a long list of file formats and customization options.
Pros
1. Customize visual experience as you wish.
2. Adjust video brightness, contrast, etc.
3. Jump unwanted footage easily.
4. Control speed, volume and more aspect.
Cons
1. This free MKV player lacks real help document.
2. The setup wizard might bring questionable steps.
Part 3: Top 4 MKV Players for Mac
Top 1: VLC Media Player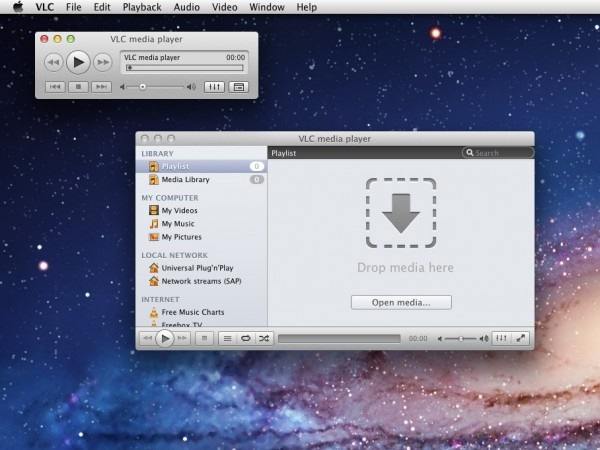 As a free MKV player for Mac, VLC is far superior to QuickTime Player. It offers basic controls of local video playback and online streams. Plus, you can get a lot of bonus features, like video merging, converting and editing.
Pros
1. Support a variety of video formats.
2. Control video playback with hotkeys.
3. Include tons of custom options.
4. Build in audio equalizer.
Cons
1. It cannot use tags.
2. It does not support playlist.
Top 2: 5KPlayer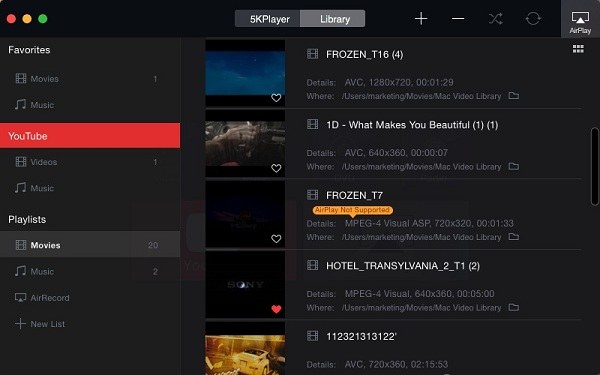 5KPlayer is another free MKV player available to Mac. As its name indicated, it supports UHD, 4K, 5K and 8K videos. In addition to files on your hard drive, it also plays videos through AirPlay and websites.
Pros
1. Play regular video and 360-degree content.
2. Wireless stream videos without quality loss.
Cons
1. The interface looks very cramped.
2. Some features are not always working, like video download.
Top 3: KMPlayerX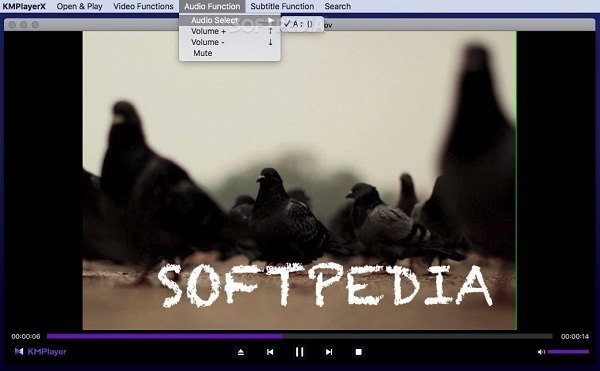 KMPlayerX is the Mac version of KMPlayer, which was released by a Korea software company. Now, it is free to use by viewing ads. Bear in mind that KMPlayerX is still in beta, so it is not as stable as other media players.
Pros
1. Play HD videos without lag.
2. Repair corrupted AVI files.
3. Open video files from URL directly.
4. Available in multiple languages.
Cons
1. It lacks an official support.
2. There are too many ads in the interface.
Top 4: Elmedia Player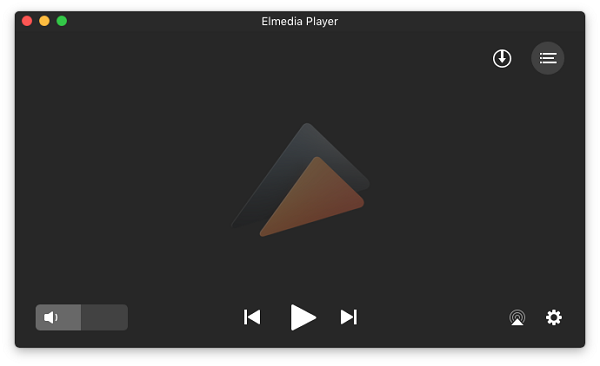 Though Elmedia Player does not draw great attentions, it is a great MKV player for Mac. You should know that it is free to use with limited features and the full version requires some payment.
Pros
1. Play videos in various formats, like MKV.
2. Watch online video streams.
3. Search and edit subtitles.
4. Manage videos in playlists.
Cons
1. The advanced features are only available in pro version.
2. It may crash sometimes.
Part 4: FAQs about MKV Player
Why does Windows Media Player cannot play MKV?
Windows Media Player does not support MKV, partly because it is not a video format but a container to store various codecs. In another word, a media player compatible with all codecs can play the MKV file.
Can I convert MKV to MP4?
It is a good idea to convert MKV to MP4 with a video converter if you cannot open your video file.
Is MKV file safe?
MKV is an open-source video container to store audio, video, subtitle and other contents. However, it cannot encrypt them. Therefore, MKV files might be infected by virus.
Conclusion
If you intend to play MKV files on PC or Mac but cannot open them at all, the MKV players shared in this post can meet your need. They all have unique advantages. Tipard Blu-ray Player, for example, is not only easy to use, but also able to offer the best video experience. If you encounter other troubles when playing video files, please leave a message below this article.