5 Best iPhone Video Enhancers Worth to Use on iOS 16/15/14/13 and Earlier
It is annoying when a video's quality is not what you'd like it to be, and some videos cannot record again. It cannot be denied that iPhones have equipped the best camera and lens technology. However, users are different. A shaky hand, poor lighting, or a wrong angle can ruin a video easily. If you have ever wondered how to improve video quality on iOS, here is a list of the top 5 iPhone video enhancer apps.

Part 1. Top 5 iPhone Video Enhancers
Top 1: Videoshop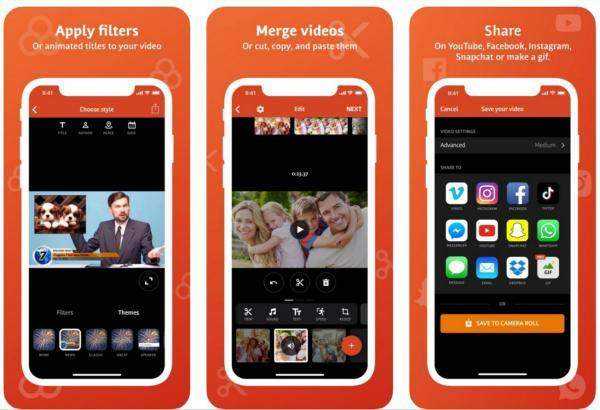 Platform: iOS 13.0 or later
Videoshop is both a video enhancer for iPhone and a one-stop video editor. It equips a dozen of filters to enhance your videos on iPhones or iPads without extra hardware. Moreover, it can enhance audio by removing noise.
Pros
1. Include a lot of effects and filters.
2. Edit videos without losing quality.
3. Share HD videos to social media directly.
4. Free to download from App Store.
Cons
1. This app is large and takes space.
2. It lacks the functionality to denoise videos.
Top 2: InShot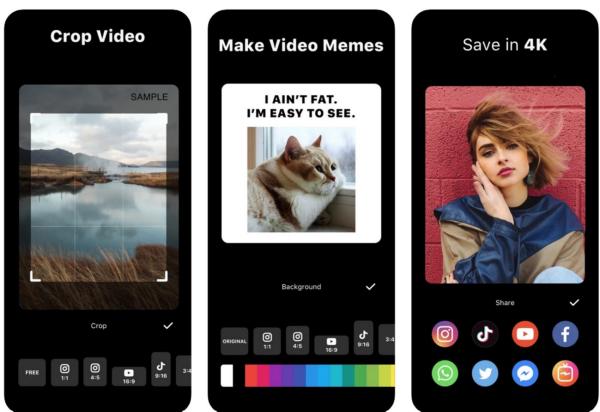 Platform: iOS 11.0 or later
InShot is another powerful HD video editor app for iOS users. It comes with a wide range of professional features, such as denoising videos and smoothing videos with transitions. Now, it supports HD video export too.
Pros
1. Save videos in 4K, 60fps.
2. Adjust brightness, contrast, and curves.
3. Upscale video resolution manually.
4. Offer plenty of video editing tools.
Cons
1. It may crash when editing HD videos.
2. The 4K output requires a subscription.
Top 3: Denoise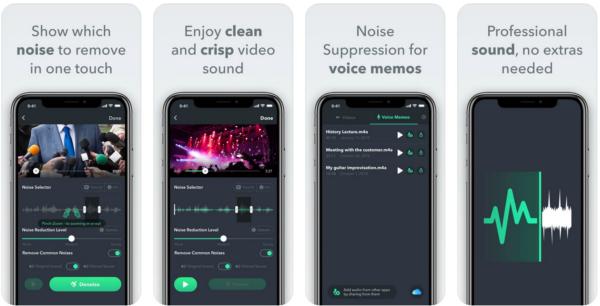 Platform: iOS 13.2 or later
As its name indicated, Denoise is an enhanced video quality app on iPhone by denoising. Its all features are about video enhancement, such as eliminating noises and distracted. Moreover, it saves a new copy after enhancement to protect the original file.
Pros
1. Remove background audio noises.
2. Include a smart band analyzer.
3. Let you decide the denoise level.
4. Support both voice memos and videos.
Cons
1. It cannot denoise videos on iPhone.
2. This app is not free to use.
3. It is only available in English.
Top 4: Splice
Platform: iOS 11.2 or later
Splice is the iPhone video enhancer app released by GoPro, but everyone can download this free app from App Store. It allows you to optimize video quality by adjusting exposure, contrast, saturation, and more.
Pros
1. Edit videos on the timeline.
2. Retouch videos and enhance images.
3. Remove noise background with Chroma key.
4. Correct background colors, orientation, etc.
Cons
1. The audio enhancement still needs improving.
2. This app updates too frequently.
Top 5: CapCut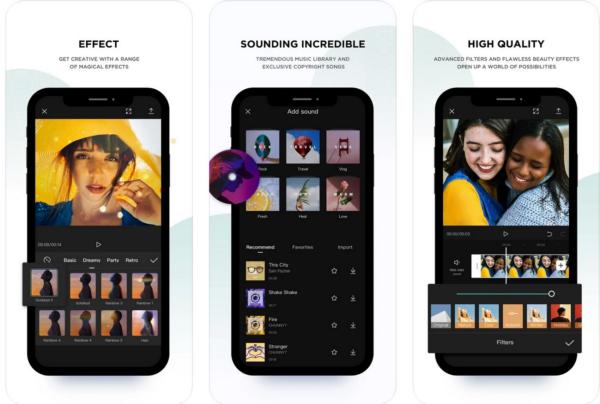 Platform: iOS 11.0 or later
If you prefer to free video enhancer app for iPhone, CapCut is the best choice. There is no requirement about payment, in-app purchase, subscription, or sign-up. It makes sense that many social media users have CapCut on their iPhones.
Pros
1. Completely free of charge.
2. Retouch video quality with filters.
3. Replace background sound with a high-quality audio track.
4. Available in a wide array of languages.
Cons
1. It lacks advanced features.
2. It has a stability issue.
Related:
Recommend: Best Video Enhancer for PCs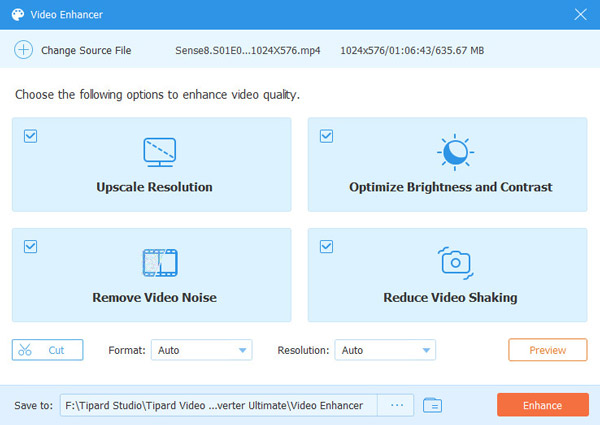 Some people are still more likely to enhance videos on a computer partly because of the large screen. Tipard Video Converter Ultimate is one of the best iPhone video enhancer software for computers.
Key Features of the Best iPhone Video Enhancer on PCs
1. Upscale iPhone video resolution on a computer.
2. Decrease noises and optimize video images.
3. Correct video brightness and contrast.
4. Support almost all video formats, like MOV, MP4, etc.
FAQs about iPhone Video Enhancers
How to enhance video quality with iMovie on iPhone?
iMovie is a video editor on iPhone, but not a video enhancer. It cannot change the video resolution or remove noises. Therefore, you'd better look for a video enhancer to get the desired effect.
Why are my iPhone videos blurry?
Blurry videos are usually a sign that the video decoder is downgrading the bitrate because of poor quality or low-bandwidth connection.
Can you enhance video quality without changing resolution?
Video enhancement refers to a wide range of actions including upscaling resolution, removing noises, correct brightness, and contrast, and more. If you do not want to change the resolution, try other aspects.
Conclusion
This article has identified and reviewed the top 5 best iPhone video enhancer apps. Some of them are free of charge and others ask you to pay for downloading. You can pick the appropriate one according to your situation. If you have a computer, Tipard Video Converter Ultimate is an awesome way to optimize iPhone videos. If you have better recommendations or other questions about this topic? Please feel free to leave your message below this post.