Why Instagram Videos Not Playing and How to Resolve the Issue
"I opened my Instagram app on Android phone and browse posts, but the Instagram video does not play anymore, how to fix this problem?" As one of the most popular social platforms, Instagram allows users to share pictures and short videos. However, the Instagram video playback may get stuck sometimes due to poor network, outdated software and app, invalid videos, insufficient storage and more. This piece of troubleshooting will help you to fix this problem in detail.

Part 1: 5 Solutions to Fix Instagram Videos Not Playing
Solution 1: Reset Network Settings
The first thing you can do when videos are not playing on Instagram is to reset your network settings.
On iPhone: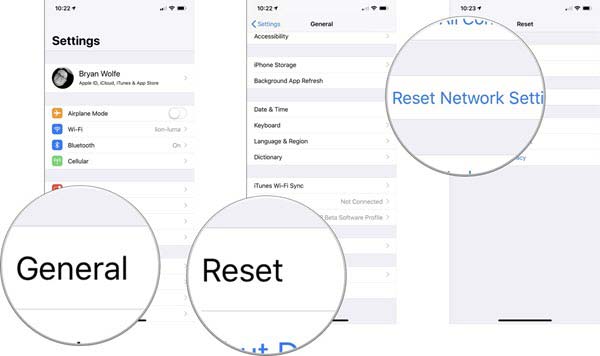 Open the Settings app, tap General, Reset and Reset Network Settings successively. When prompted, enter your passcode and confirm it.
On Android:
Open the Settings app, tap Backup & Reset, Network Settings Reset, and Reset Settings.
Wait for your handset to power on again. Run the Instagram app, sign in your account and videos should play as normal.
Solution 2: Update Instagram
If videos do not play automatically on Instagram, it is possible that your app is outdated. The solution is simple, update Instagram.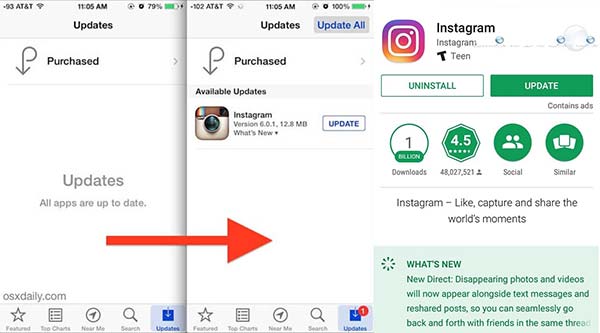 On iPhone:
Open your App Store, go to the Update tab from the bottom, find Instagram and tap the UPDATE button.
On Android:
Open your Play Store, select Apps & Games from the options toolbar, find Instagram and tap Update button.
When updating is done, open Instagram app, sign in your account and watch videos.
Solution 3: Up Software to Date
Outdated software can lead to many issues including Instagram videos stop playing. Follow the steps to update your software.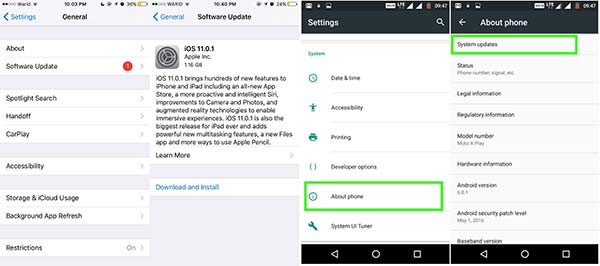 On iPhone:
Go to General in Settings app, tap Software Update and press Download and Install if there is an update available. Enter your passcode and permit the update.
On Android:
Open Settings app, scroll down to find About phone, tap it and then System updates.
After software update, re-open Instagram app and check if videos play as usual.
Solution 4: Clear Instagram Cache Data
If your Instagram app accumulates too much cache data, videos won't play due to insufficient storage. The solution is to clear cache data.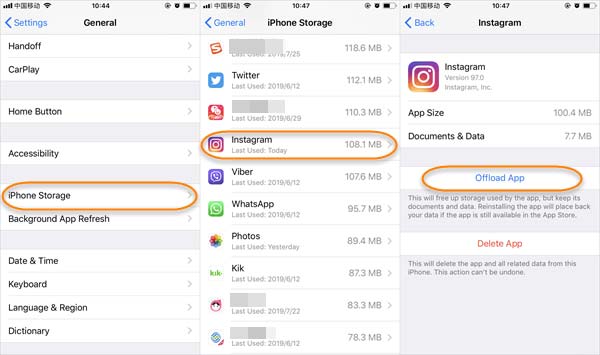 On iPhone:
Go to Settings app, tap General, iPhone Storage. Find and tap Instagram, and hit Offload App.
On Android:
Choose Apps or Applications in Settings, select Instagram, tap Storage and then Clear Caches and Data.
Solution 5: Download Instagram Video
The ultimate way to resolve Instagram videos are not playing is to download them and play on your computer. There are several ways to download Instagram videos:
1. Web-based Instagram apps, like Instaoffline.net, Igram.io, etc.
2. Instagram downloader apps or software, like Blaze: Bowser & File Manager, Video Downloader for Instagram.
They can help you download videos from Instagram with URL and then you can watch them offline.
Recommend: Best Instagram Video Player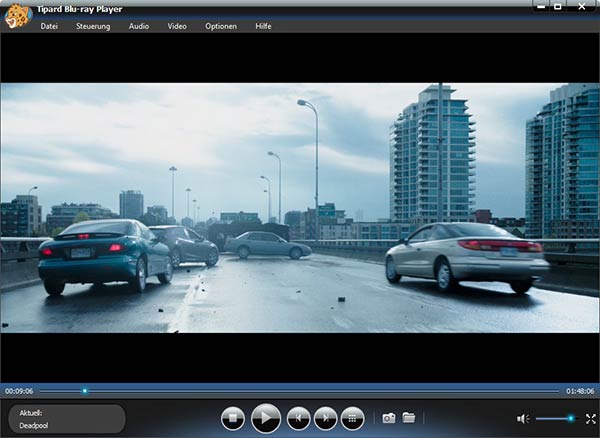 After downloading Instagram videos to your computer, you will need a media player to watch the video. From this point, we recommend Tipard Blu-ray Player. It is far more than a simple video player, but gives you full control of video playback and excellent visual experience.
Main Features of the Best Instagram Video Player
1. Play downloaded Instagram videos with hardware acceleration.
2. Support almost all video formats, like FLV, MP4, MKV, AVI, etc.
3. Let you control the video playback, such as aspect ratio and more.
In brief, it is the best way to play Instagram videos on Windows 10/8/7 and Mac OS X. Apart from playing common video and audio files, it lets you play Blu-ray movies on your computer with high quality.
Part 2: FAQs about Instagram Videos Not Playing
How do you get Instagram videos to play again?
If you wish to play an Instagram videos later, you need to like it and then you can find them in the tab. Then play the videos if they are still available. Even the live Instagram videos can be played later if the creator shared the broadcast.
What happens if I clear cache on Instagram?
Clearing cache for Instagram app will not delete your account. Your account will still be there in place as well as all your past posts. However, the browsing history and video caches will be removed from the memory.
Why are Instagram videos not playing?
There are several causes that Instagram videos are not playing, such as:
1. Technical glitches.
2. Too much cache data.
3. Get stuck in certain status.
4. Internet connection issue.
Conclusion
This post has shared the verified solutions to fix the problem that Instagram videos are not playing on iPhone and Android devices. If you are suffering the same problem, you will find our suggestions are helpful and useful. If you already download videos, play them with Tipard Blu-ray Player directly. It won't freeze or get stuck when playing Instagram videos. More questions? Please leave us a message below.