Top 10 3D Movie Maker Software You Shouldn't Miss (Free and Paid)
Making 3D Movies has been widely popular over the past decade. You might need 3D videos for demonstrating your company's product. Maybe you need to add an extra flavor to your project presentation by inserting a 3D video, thus you need to find a good 3D Movie Maker. Depending on your budget, you might need to find a free 3D Movie Maker, or you could be looking for a paid one. To assist you to figure out the best 3D Movie Maker program, we created a complete list of the top 10 choices for you to decide.

Part 1. Best 3D Movie Maker Overall
If you are looking straight-forward to the best possible option for learning how to make 3D movies, look no further than Tipard Video Converter Ultimate. As the feature-rich professional toolkit available for both Windows and Mac, Tipard Video Converter Ultimate would offer you the best results and user experience in making sensational 3D Videos without any deep animation editing knowledge. If you are fond of creating content for social media, don't worry Tipard Video Converter Ultimate supports all the major popular video platforms including YouTube, Facebook, Vimeo, Instagram, TikTok, etc. Other major features include:
1. Easily create 3D videos with a great number of editing tools, filters, and options.
2. Convert your output video to over 300+ formats, automatically suits all major video platforms.
3. Editing videos with Tipard Video Converter Ultimate couldn't be easier. Use the powerful built-in editor to edit the video effects with ease
4. Additional extra features such as Watermarks Remover, Video Compressor, Metadata Editor, etc.
How to Make a 3D Video with Tipard Video Converter Ultimate:
Step 1Click on the Toolbox tab on the top side of the main screen, in the options below, you will see the 3D Maker option on the lower left side. Click on the button to proceed.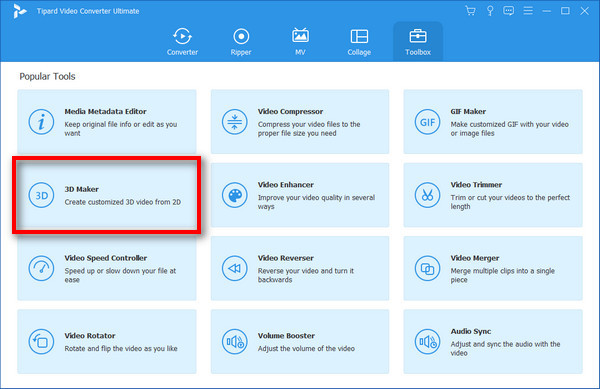 Step 2You have started up the 3D Maker feature, click on the Add a video to 3D Maker button in the middle of the screen, a dialog will pop up, select the desired video you want to convert to a 3D Movie.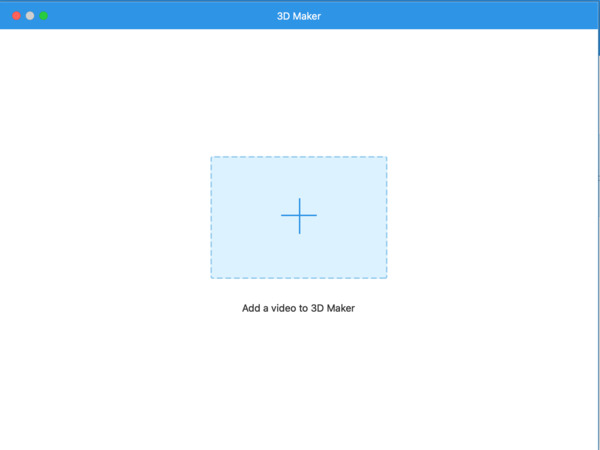 Step 3After your video has been imported, you would be able to tweak the parameters of your video.
On the top side of the screen, a preview will be available for you to monitor the changes of your video after effects, giving you a glance at the final product.
If you wish to change the anaglyph of your video, click on the Anaglyph Menu on the lower left side to turn on the switch.
If you wish to create a split-screen 3D movie, click on the Split Screen menu for available options.
Click on the Format option on the lower right side, you would be able to select the desired format you want to export.
Click on the Quality menu to change the quality of your output video.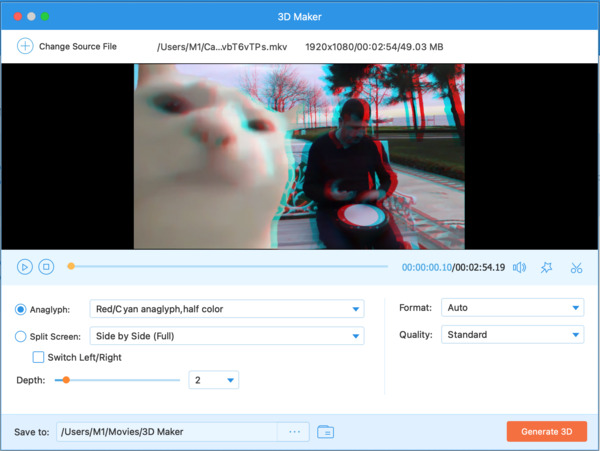 Step 4After finishing tweaking your 3D movie, select the Save to option on the bottom of the screen to choose the path folder you want to save your video to. Click on the Generate 3D button on the lower right corner to complete rendering your final 3D movie.
Part 2. Top Free 3D Movie Makers
1. Microsoft Nickelodeon 3D Movie Maker
The legacy software was released by Microsoft in 1996. You could create cars and houses with the guide of a fictional character. The 90s design language might give you nostalgic feelings.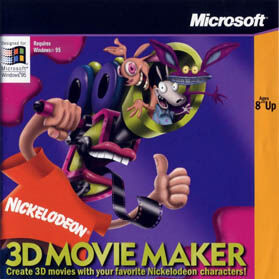 2. Blender
The Award-winning 3D animation tool has been overwhelmingly welcome within animation creator communities. Blender allows advanced features such as editing textures, colors, and 3D modeling tools. However, it is designed for professional users rather than a 3D Movie Maker for the average consumer.
3. Wax
As open-source software, Wax focuses its functionalities around video compositing. Its 3D Movie Maker features mostly work in conjunction with more professional movie maker tools, which is why Wax supports hardware acceleration.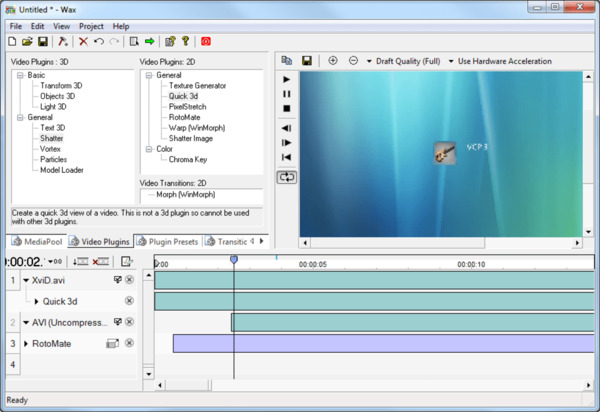 4. Windows Movie Maker
If you are still using the legacy version of Windows, you should try out Windows Movie Maker as your Windows 3D Movie Maker tool. It is very user-friendly with basic functions such as adding a music overlay to your video.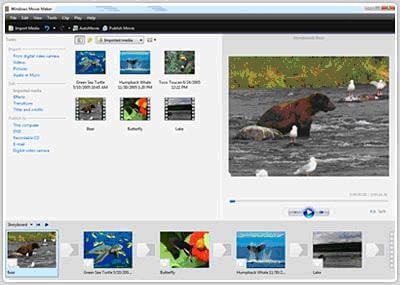 5. Xara 3D Maker
It is technically not fully free software, however, the trial version of Xara 3D Maker works great as a free 3D Movie Maker. It has a well-placed, straightforward interface and basic functionalities such as 3D text animations.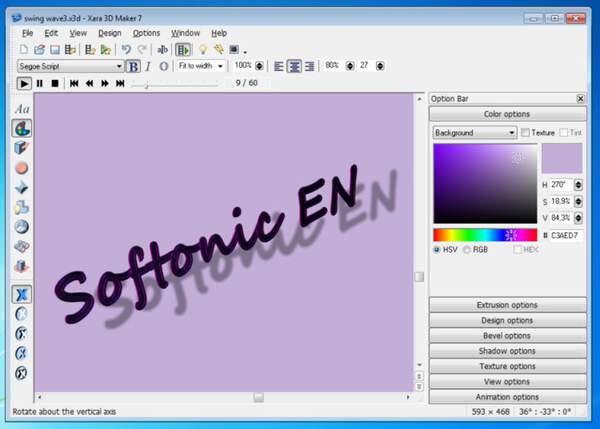 6. Clara.io
This is a web-based 3D Movie Maker tool. Since its browser-based nature, it supports most of the platforms and costs fewer computing resources.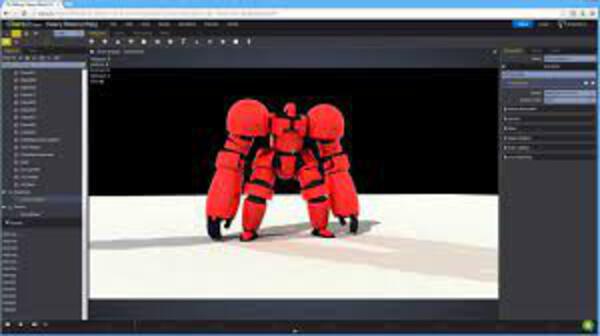 7. K-3D
This is also a free but surprisingly good piece of 3D Movie Maker software. Mainly for industrial design usage, K-3D supports many advanced features such as Visualization Pipeline Architecture and integration with the popular rendering software RenderMan.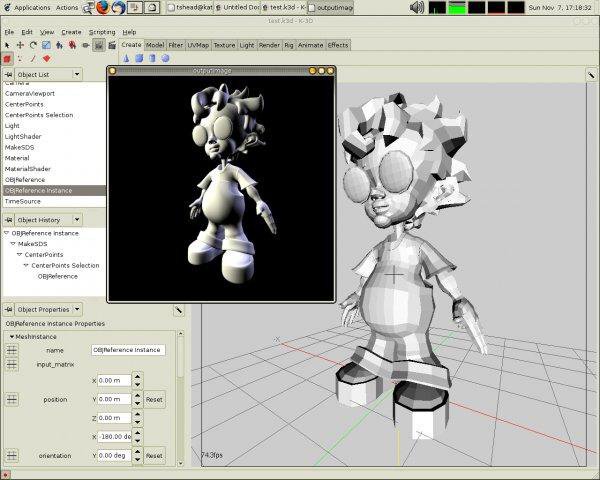 Part 3. Top Paid 3D Movie Makers
1. Maya
If you are looking for a paid 3D Movie Maker, Autodesk Maya is the industrial standard choice for professionals.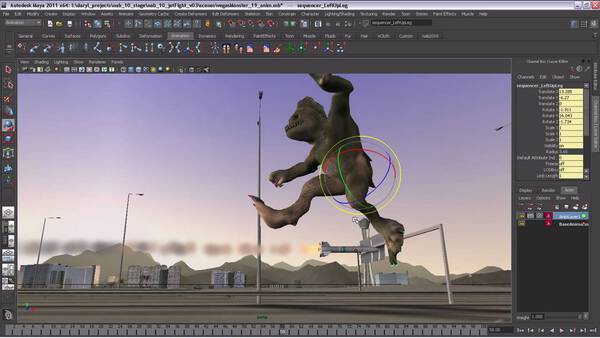 2. Cinema 4D
The lighter, faster alternative to Autodesk Maya. However, its cost and learning cure is no way for beginners.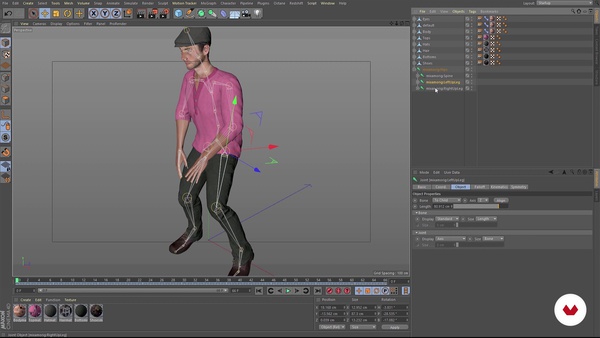 Part 4. FAQs about Selecting a 3D Movie Maker
1. Which 3D Movie Maker software is the easiest to use?
Most 3D Movie Makers are designed for professional use, thus harder to learn. Try to find the most user-friendly option available.
2. Should I use 3D Movie Maker freeware or paid ones?
Depends on your budget and time. For most casual users, an easy-to-use free-of-charge option is always the better one.
3. Are creating 3D videos good for kids to learn?
Yes. Using a 3D Movie Maker tool is generally speaking a great idea for helping kids familiar with computer techniques.
4. What is 3D mod?
The 3D mod is the shortened form of three-dimensional model. It represents a physical body that uses a collection of points in 3D space. And these points are connected by various geometric entities such as triangles, lines, curved surfaces, etc.
Conclusion
If you are looking for a good Windows 3D Movie Maker, we have compiled a complete list of 10 options including free and paid ones for you to choose from. We have selected Tipard Video Converter Ultimate as the sole solution for your 3D Video creation task. You won't feel disappointed after trying it out!