How to Rip and Import A DVD to iMovie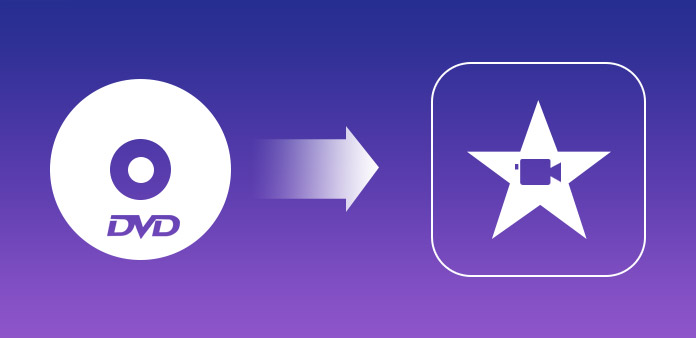 "I am an actor and have some show reels on DVD. Can I somehow get these onto my hard drive so that I can edit them down for my website?" - Asked on discussions.apple.com by Matthew.
"I have home movies on DVD-R that I want to edit and transfer to DVD or post online. IMovie only lets me transfer from a camera plug in. Any ideas?" - Asked on discussions.apple.com by Mike.
iMovie as the main editing software for users saves much trouble for Mac users and iPhone/iPad/iPod device users. With iMovie, users can import video footages, video and photo files for further editing. For DVD, iMovie enables users to import VOB files from homemade DVDs, However, for some commercial DVDs, it can not be loaded for editing. When you use freeware Handbrake to rip DVD, the following matter may occor:
"I'm importing from dvd. I've been using handbrake to convert dvd to .mp4. When I imported the .mp4 files into iMovie my files seemed to convert (automatically!?) to .mov format. Now, using FCE I don't know what will import - because I've tried .mp4 and no conversion occurs."

Then how to import a DVD to iMovie still keeping high quality? The best solution is using a third part software not free handbrake. The software I recommend is DVD to iMovie Converter. The converted video format is suitable for iMovie and it will not be converted to iMovie MOV when importing which is time-saving and simple. Just follow these steps to transfer DVD to iMovie.

Step 1: Load DVD to DVD to iMovie Converter
Download DVD to iMovie Converter and run it on your Mac. Then click "Load DVD" button to load DVD Disc to this software.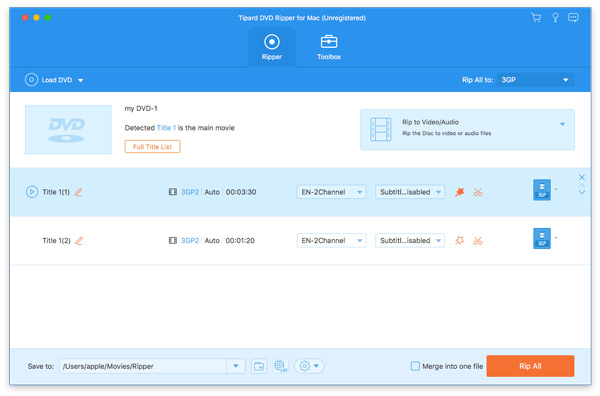 Step 2:Select iMovie compatible for Mac and Convert
Click the drop-down menu from this profile and select the format from the list of iMovie and Final Cut Express. Then you can click "Convert" button to convert DVD to iMovie support format.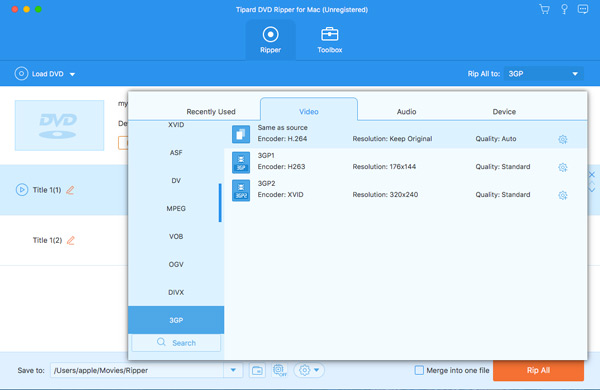 Step 3: Transfer DVD to iMovie
After conversion, you can directly put the converted video footage from DVD to iMovie. As the video file itself is iMovie supported, another conversion processing is needed. With such conversion, transfering DVD to iMovie will be much easier.