The Best Ways to Enjoy James Bond Spectre 007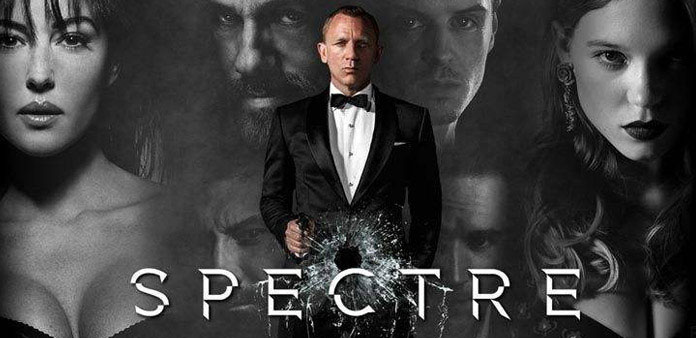 As we all know, James Bond is the leading role of 007 films and novels. It is about the Britain special agent. The author is an Englishman and also a former agent who is called Ian Fleming. In the novels, James Bond is an agent of the British Intelligence Agency Six and his number is 007. He can kill any person who interference action. His boos is a mysterious person "M". And he has a partner called Q who specially prepares a variety of high-tech weapons. From now on, James Bond has had 6 actors. And the most famous actors are Sean Connery and Pierce Brosnan. The first movie came out in 1962 and there are 24 James Bond 007 series movies in 53 years till now. The latest 007 movie's named Spectre, which also tells the story of James Bond. And James Bond Spectre is still a great progress. If you want to know more about this movie, please continue to watch it.
Part 1. James Bond Spectre 007 Movie Info
Rating:

PG-13 (for intense sequences of action and violence, some disturbing images, sensuality and language)

Genre:

Action & Adventure

Directed By:

Sam Mendes

Written By:

Ian Fleming, John Logan, Neal Purvis, Robert Wade

In Theaters:

Nov 6, 2015 Wide

On DVD:

Feb 9, 2016

Box Office:

$208,777,731.00

Runtime:

150 minutes
Plot: James Bond is an orphan who grows up in Scotland living in a manor. After the manor being destroyed, there remains a old photo. On the photo, Bond's father stands between a small boy and Bond. And this boy's identity is unknown. Therefore, Bond began a mysterious mission. James Bond goes to Mexico City and Rome, where he meets the beautiful widow of an infamous criminal. Bond sneaks into a secret meeting where he knows a secret of a organization called Spectre. With the help of the daughter of an old nemesis, he begins to find her. Just as Bond ventures into the specter of the party center, he finds that he has a terrible connection with the enemy he was looking for.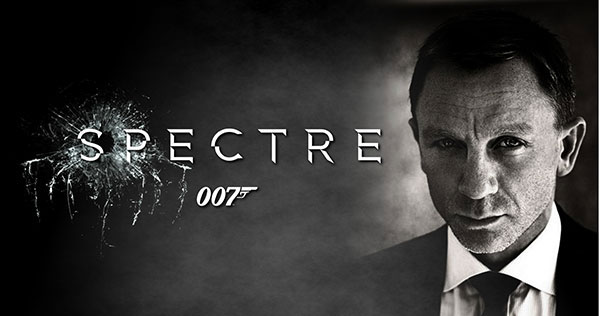 Part 2. James Bond Spectre 007 Brief Review
Before I saw this movie, I have heard lots of views towards James Bond Spectre. And some of them think it makes them disappointed. The boring story, slow pace of movie almost ruin the strong cast. By the way, the perfect cast actually attracts lots of people. But that may be one of the reasons for those people giving passive reviews. However, I want to say something different - the exciting parts of James Bond Spectre. The first one is foreshadowing. During the 150 minutes, I am not sure you have all focused on the James Bond Spectre. And do you remember the scene which we can see a picture of 007 and his father. And then a shot cut to a room, the spectre's room. There is a photo, and people on the photo is 007, his father, and a taller boy. Moreover, when James slide into spectre's meeting room, this scene includes a group of people, and it stays on one person for a while though all is mosaic pictures. We can still find some clues.
Next I want to say is the emotion. Why his brother becomes a big evil? His father adopted James Bond and he found James bond took away the love, his father, his everything. So the hate blinded him. He killed his father and women around James. And many people said this James Bond was always a poker face. But I maintain the director has his own thought to choose Daniel Craig. From the beginning, James Bond is with a heavy heart. His cold face just suits his emotion.
There are a thousand Hamlets in a thousand people's eyes. Everyone can hold different reviews. All in all, it is still worthy of watching this popular James Bond Spectre movie. Just take a time to enjoy yourself.
Part 3. How to Enjoy Spectre 007 Movie - iTunes, Amazon, TV
There we have several common ways to enjoy it. On its initial release, you may have chance to see James Bond Spectre in cinema. But now, you have to other effective ways.
1. iTunes
You must know that you can already pre-order the latest James Bond film - Spectre, just a few days after its release. And you should pay $19.99 for it. Moreover, you should pay attention that the movie you have purchased from iTunes can just be watched on Apple device. So I believe you must need Tipard Video Converter Ultimate, which can help you remove DRM and watch it in any devices.
2. Amazon
You can also purchase James Bond Spectre DVD or Blu-ray Disc in Amazon, which also provide pre-order.
3. TV
If you have purchased James Bond Spectre in iTunes and used Tipard Video Converter Ultimate for conversion, you can transfer this converted files to TV by USB devices. If your TV doesn't support USB port, you can also stream the converted Spectre movie to TV via Chromecast, Roku etc.
In the next part, we will give you a brief introduction of Tipard Video Converter Ultimate and I hope it will help you.
Part 4. How to Enjoy James Bond Spectre on Any Device
What should you do if you missing James Bond Spectre in the cinema? Even if you purchasing the movies form iTunes or Amazon, you cannot watch them on your devices unless it is for Apple or the purchased device. What is more important, the DRM protection movie might also ask for online verification. Tipard Video Converter Ultimate is able to turn the DRM protection video clips or DVD into the DRM free one.
Step 1
Load DVD or add video files
Click the Load Disc button or Add File button to load James Bond Spectre DVD or video files to the program.
Step 2
Choose the output format
Select a video file and click the Profile button. You can select the format you want in the drop-down menu. Use Apply to All button to convert the imported video files to the same format.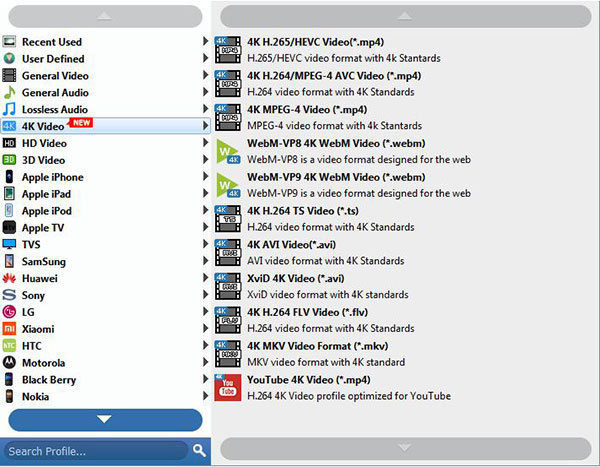 Step 3
Start Removing DRM File
Click Convert button, Tipard Video Converter Ultimate will remove the DRM protection for the original video. And then you can enjoy the movie on any device.
Conclusion
When you wanna enjoy James Bond Spectre, you can learn more detail about the reviews of the movies from the article first. If you are satisfied with the movie, you can go to the cinema to enjoy the movie with friends or family. Of course, you can also get the movie from Apple, Amazon, Netflix or other channels. You can remove the DRM protection of the James Bond Spectre with lots of restriction, and then enjoy the movie on any device anytime you want.