Top 5 Sound Recorder Software in 2023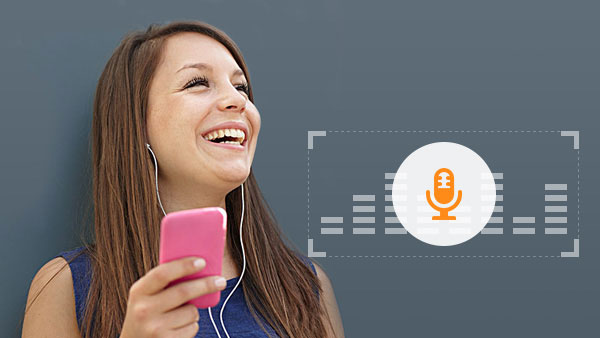 If you just want to record an important Skype call from a business partner, you might choose a sound recorder with high quality. As for a reminder or video tutorial for your child, you can select some free sound recorders instead. The professional sound recorder for studio should pIt is difficult to define the best over the market. The article explains the top 5 sound recorder software you should know in 2021. Just check more detail about the features before you make a final decision from the article.
1. Tipard Screen Capture
Tipard Screen Capture is an all-round sound recorder for both audio and video files. The program is able to capture audio files in the original quality. If you want to record video as well, you can customize the screen size according to your requirements. The program is one of the best screen recorders to capture audio files easily. Just download the trial version to enjoy a nice experience with it now.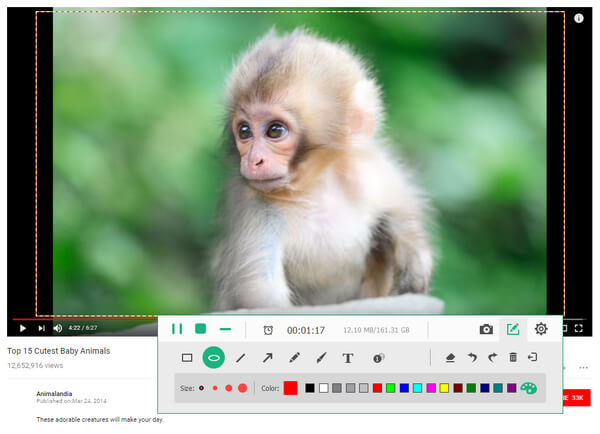 1. It is able to record audio files on PC like system audio and microphone voice. Just choose the audio source or corresponding audio device accordingly.
2. It is able to export the file as MP3, AAC, M4A, WMA and the other audio formats. After that you can save the files for different type of devices, including iPhone or Android phone.
3. What is more, you can also set the cursor's effects to make everything easy. It also supports show cursor, highlight cursor, change the color of cursor, or even highlight clicks and more.
4. Once you want to record the sound files, you are able to adjust the volume to ensure the video is up to suitable degree or preview the sound files before exporting.
2. Audacity
Audacity should be one of the most popular free sound recording software. The open source audio recorder provides a wide range of options for recording and editing audio. Audacity even has some tools for analyzing tracks, including frequency analysis. The program is compatible with Windows, Mac (not OS X 10.12) and Linux. with a simple user interface, it helps the program attract lots of customers all around the world.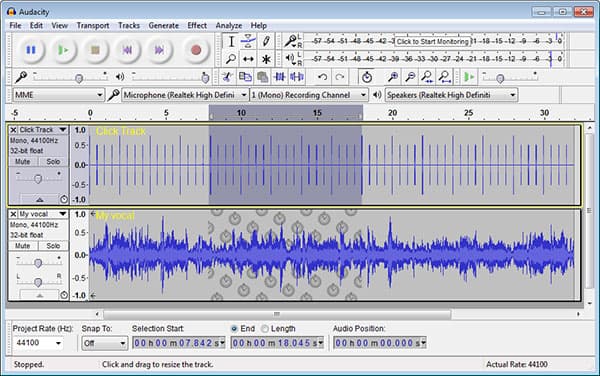 1. Audacity is able to record live audio through a microphone or mixer. It is able to digitalize recordings from other media. When you have some sound card, you can also capture audio.
2. Besides the sound recording features, you can also import WAV, AIFF, AU, FLAC and OGG Vorbis files, or even raw (headerless) audio files using the Import Raw command.
3. The sound recorder supports 16-bit, 24-bit and 32-bit samples latter preserves samples in excess of full scale. If the tracks with different sample rates or formats are converted automatically in real time.
4. Multiple editing tools to editing audio, such as cut, copy, paste and delete. And you can also edit and mix large number of tracks with different effects.
3. Pamela
As for sound recorder of Skype, Pamela for Skype should be taken into consideration. The program provides many useful features to customize your Skype, such as record calls, manage chat histories, do not miss the birthday dates and many other features. But there is a major restriction for the free sound recorder, which only offers 15 minutes. Of course, you can upgrade to the premium version with US$25.00. Just download the 30 days trial version before you make a final decision.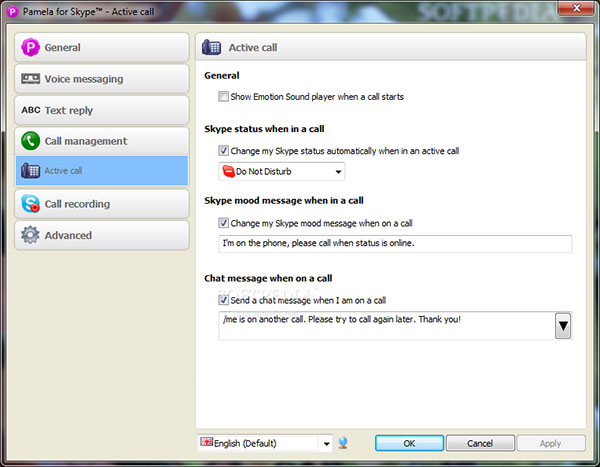 1. The program supports Skype call recording, Skype video recording, Skype chat recording, Skype call transfer, Skype call scheduler and other type of Skype activities.
2. It is able to record calls automatically. What is more, you can also find the mono/stereo recording option to record sound from Skype with ease.
3. When you use Skype for business, you can also book Skype conference call manager and Skype call scheduler to assist it for business.
4. Besides the above features, you can also access to Email forwarding, Skype voicemail with download, personalization features and blogging/ podcasting support.
4. Audio Recorder
As for recording sound from Android phone, Audio Recorder is one of the simplest voice recorder apps. It is the official Sony Audio Recorder application that easy to record and playback audio on your smartphone or tablet. The application has an intuitive interface that enables you to record, pause, audio editing, recording settings and other features. Here are more features for sound recording app as below.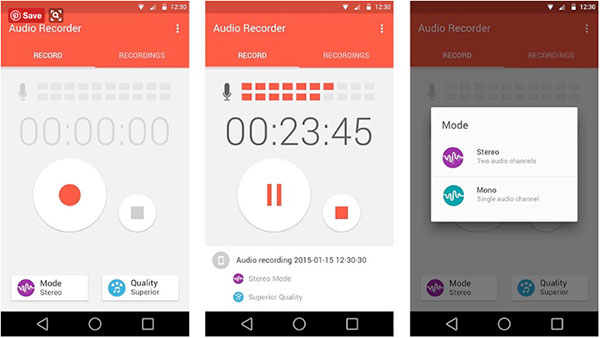 1. It works with Stereo Microphone STM10, Digital Noise Cancelling Headset MDR-NC31EM, Smart Watch SW2, Smart Band SWR10, Smart Band Talk SWR30, smartphones and tablets running Android 4.1 or later.
2. Stereo Microphone STM10 provides impressive audio quality when you want to record an exciting concert. When you want to record some interview with high quality, it should be the best option for you.
3. If you use it with Stereo Microphone STM10, you can record binaural audio with high fidelity and an impressive 3D effect.
4. This application also has some analytics functions to collect and aggregate statistics. When you use the features, you can achieve the desired result as profession.
5. Presonus Studio One
Just as the name of the sound recorder, if you want to use some professional software for your studio, Presonus Studio One Professional should be the solution. The program has the most versatile incarnation of the bunch, which cost around US$450. It just contains everything you would expect from a modern digital audio powerhouse.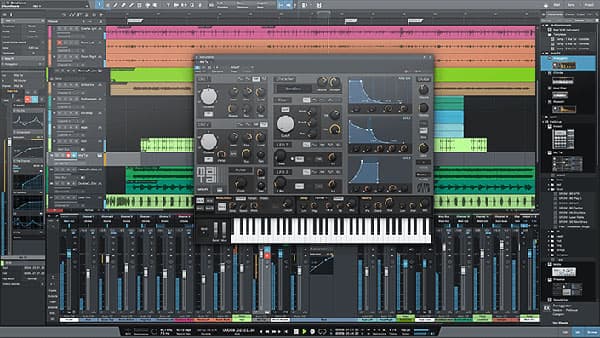 1. It is the DAW that pioneered integration of the Technical Grammy-winning Melodyne 4 Essential with multiple editing features, which is able to perfect your tracks and more.
2. As for sound recording, the program provides pre-record mode to ensure that you do not miss a beat. You can also use the loop recording to capture difficult part.
3. What is more, Studio One version 3 changes all that and gives you tools to craft your own unique voice, including Multi Instrument, Extended FX Chains, and Note FX.
4. Compared to the other professional ones, the program provides fast, flow-oriented, drag and drop interface in order to make sure you can design sound with ease.
Conclusion
When you want to get a desired audio recorder, you should know more detail about your requirements first. Audacity is the freeware to record audio files on your computer. As for recording sound on Skype, Pamela for Skype can be the right option for you. Once you want to get audio file recorded, you can use it of Sony instead. Presonus Studio one is the most professional sound recording program to create excellent files. And Tipard Screen Capture is a versatile to get high quality file for both audio and video. If you have any query about best sound recording programs, you can share more detail in the comments with us.

Click here to join the discussion and share your comments
Top 5 Sound Recorder Software in 2023