How to Edit Videos with Video Editing Software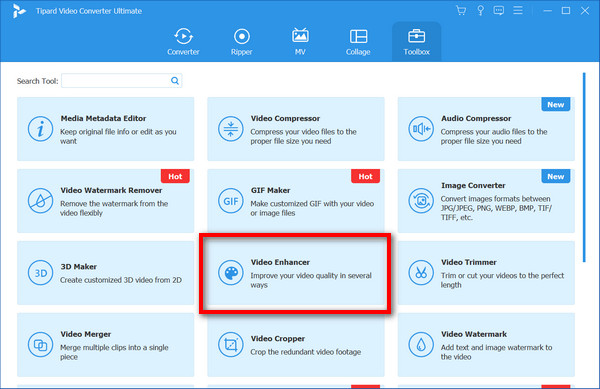 The video editing software has many editing functions to edit your video effect as you like. You can have a try and edit your video specially.
Enhance Video
1. Upscale resolution
You can improve the video quality by this function of change the low-resolution video to higher resolution video. After that, you can enjoy the video with high quality on players with larger screen. For example, you can upscale the 720p video to 1080p HD video and more.
2. Optimize brightness and contrast
The newly added automatic optimizing function helps to adjust the brightness and saturation with one click.
3. Remove video noise
Sometimes you may find come unexpected colors which can affect us the sight in your photo or video, we often call it video noise. You can remove the video noise from your video with the function of enhancing video.
4. Reduce video shaking
You can enable the "Reduce Video Shaking" feature to stabilize your shaky video footage.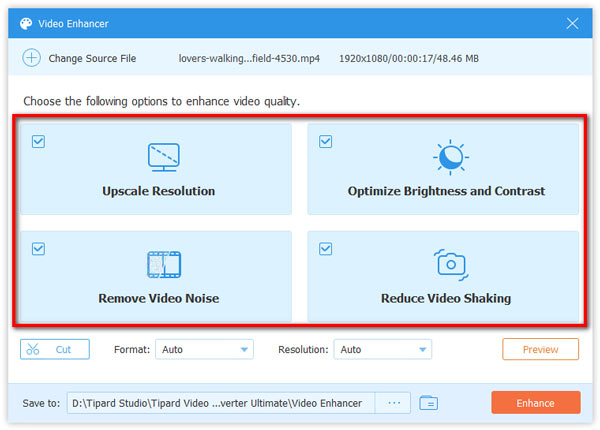 Rotate/Flip Video
Rotate video to 90 degrees
If your video doesn't show in the right angle which has big influence on viewing them. For example, if you record the video vertically with your iPhone or other devices, you want to watch the video with a right sight. With rotating function, you can rotate the video clockwise or counterclockwise to the right angle.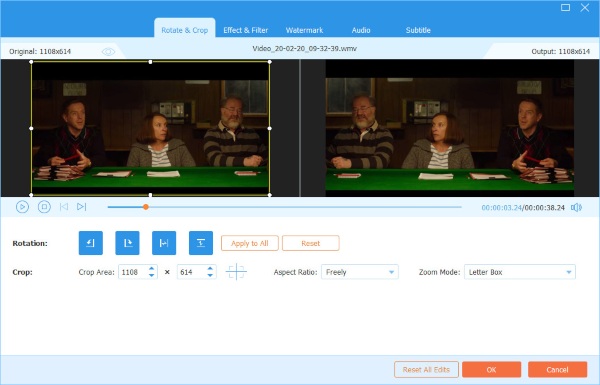 Flip video direction
The flip function enables you to reverse the direction angle of the video. You can choose horizontal and vertical flip according to your interest.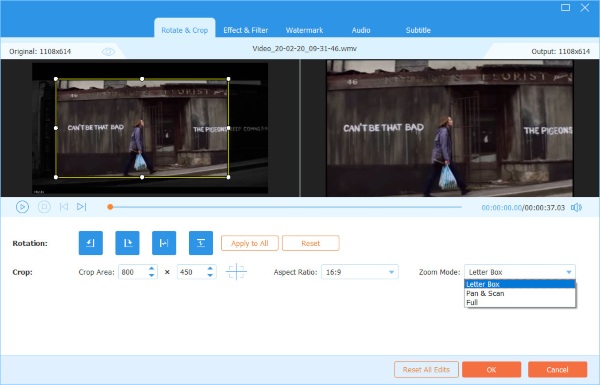 More Video Editing Functions
1. Adjust video effect
Brightness

Maybe your video recorded under the dark environment, and it can't be watch clearly. You can improve the brightness to watch it comfortably.

Contrast

Sometimes the reason of low contrast is low brightness, sometimes it's because of the low-resolution lens. By adjusting contrast, you will get more visually exciting images.

Saturation

Saturation degree decides to the image color. The proper saturation makes beautiful image. You can adjust the saturation to meet your video needs.

Hue

Hue refers to the color tendency of the image. By adjusting hue, you can see the change from cool tone to warm tone continuously.
2. Volume settings
You can use the editing function to control the volume.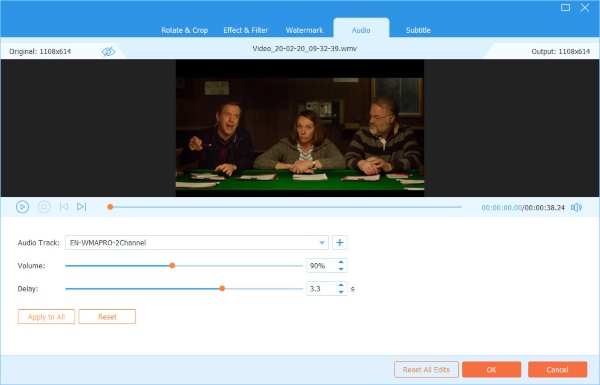 3. More settings
1. Convert 2D video to 3D video
2. Crop the video size
3. Add watermark on the video