Top 10 Christmas Movies on TV You can Add to Holiday Show Schedule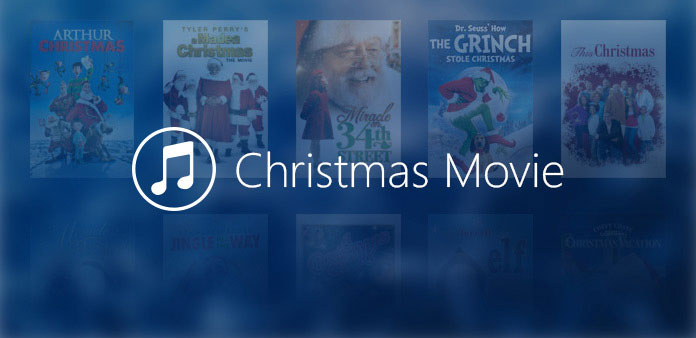 Watching Christmas movies on TV together is an essential part, for people share the same feelings. Some people may prefer to play Xbox game, or hanging out with friends and something exciting. But if you want to have a lazy and enjoyable life with families or couples, sitting in the warm house and watching movies with Christmas atmosphere on TV will be enjoyable than anything else. Actually, different people have different preferences of Christmas movies. Some people insist that there must be Santa Claus appearing and singing Jingle Bells.
Or others may like romantic Christmas movies, with lovers lying besides. It is also common that humorous movies on Christmas day are more popular than usual. So the real meaning I want to express is that, you may not like following Christmas movies on TV, but they are holiday classics at present. Just regard them as good advices during Christmas TV show schedule making.
Best 10 Movies You Can Enjoy During Christmas Day
To spend a happy Christmas season, you can consider the following Christmas-themed TV show schedule, which are all classic holiday movies, especially for Christmas day. During holiday gathering, some fun and happy TV shows will be proper, and it is also a way to experience Christmas culture.
Top 10. Arthur Christmas
As you know, Santa Claus delivers gifts to every child around the world per year. And with time goes by, Santa Claus use high technology ship to send Christmas presents in easier and more accurate way. However, Santa Claus's son Arthur Claus fails to deliver a Christmas gift for a little girl by accident. In return, Arthur Claus has some good plans to save the girl's Christmas day, not only him, but also a large group of people will help Arthur together. So, what will they do?
Top 9. Santa Baby
It is a warm-hearted comedy about Santa Claus' daughter, and a toyshop run by Santa Claus. Because of the bad situation of the shop, Santa Claus's workaholic daughter Mary use smart ideas to save Christmas. It is the classic Christmas movie on TV schedule, with the whole family sitting and laughing together, to spend a meaningful holiday.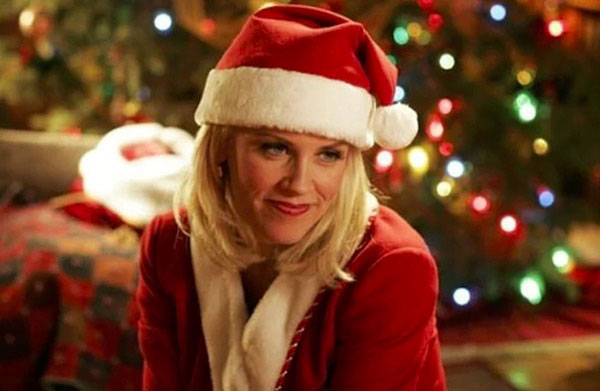 Top 8. Frozen
Well, it is time to view some holiday movies with snow and ice, and Frozen is 3D fantasy movie, produces by Walt Disney Animation Studios. Thus, Frozen is the top Christmas movie on TV show schedule for children. Do you remember the popular song names let it go? I cannot help but singing in front of my laptop now.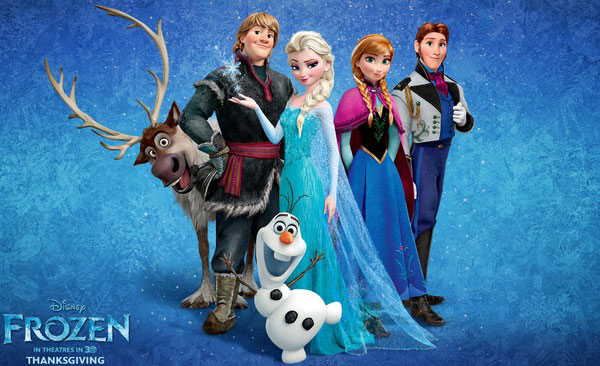 Top 7. Madagascar Series
Madagascar series is the classic comedy from 2005. Similar with Frozen, Madagascar films use cute animals and funny performances to attract people. I have watched all Madagascar movies for several times. But it is still worth to watch during Christmas day. Because Madagascar has the magic to make people laugh, no matter how many times people have viewed. And it is the work for Christmas film schedule in December.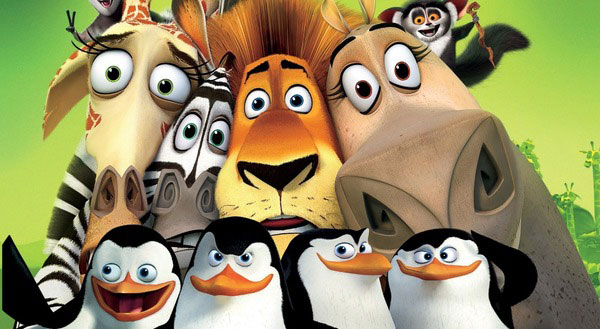 Top 6. Harry Potter Full Movies
The right description of its name is Harry Potter and his friends at Hogwarts School of Witchcraft and Wizardry, in my opinion. Being the classic movie series for certain groups, Harry Potter is the represent of their childhood, including mine. So if you view Harry Potter as Christmas Eve movie in December, you can get through your past experience again, with Harry Potter together.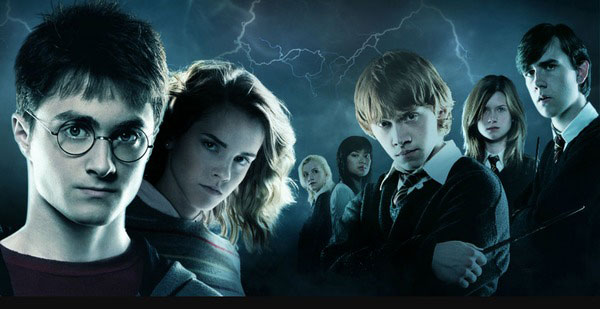 Top 5. The Nightmare before Christmas
The Halloween town used to have a peaceful life, some Halloween characters live as human do. But the mayor of Hallow Town visits Christmas Town by chance, and he is addicted with Christmas culture. Getting tired with similar tricks and treats, the Mayor of Hallow Town has new ideas, to change Hallow characters' life as Santa. As a result, a new and changeable life begins in Halloween town.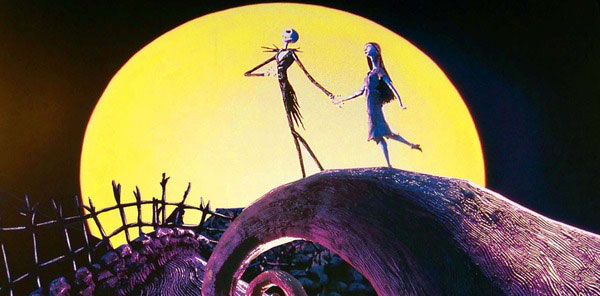 Top 4. Home Alone
Home Alone is the Christmas holiday film in1990. It is the typical holiday film, especially for Christmas events. The whole premise of Home Alone is Christmas eve, an eight year old boy stays alone without parents. And two bad men know, so they want to break into the house at night. What will Kevin do, to fight with adults, or trick them with smart ideas?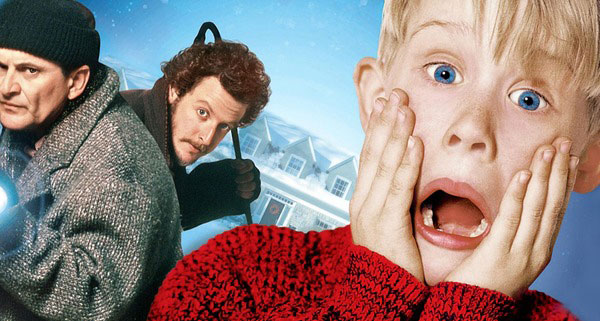 Top 3. Ice Age Full Movie
Ice Age is the computer-animated comedy series, you can watch how animals live in ice age. They have men-like thoughts, with cute animal appearances. You can get tricks and love throughout the whole Christmas movie on TV. Therefore, Ice Age is a good TV show, to relax people without too much heavy thoughts.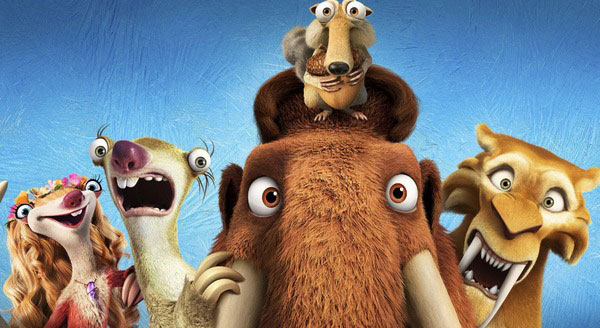 Top 2. A Very Merry Mix-Up
The heroine meets her future brother-in-law in airport after she lost luggage and phone. So the man takes her to his parents; home to spend Christmas together. The warm feeling of this family let the heroine believes that maybe she meet the right person to love. Everything seems to be perfect until she meet another men. A Very Merry Mix-Up is a good choice for Christmas movie TV show schedule as well.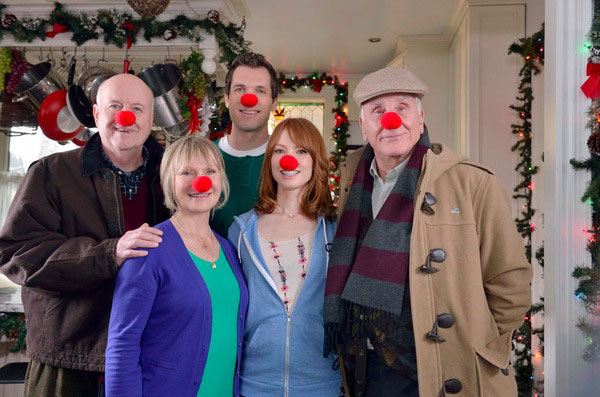 Top 1. Trim Burton's Corpse Bride
Though the post of Trim Burton's Corpse Bride shows you there is a right couple. However, there is something different happens. With the contrast of little scared sceneries, you can see how much love ghosts have. So, it is the Christmas movie with romantic. Or you can add it to Halloween TV show schedule too, because of its dark and scary dialogs. But it is not horrible film, each person has his or her right ending at last.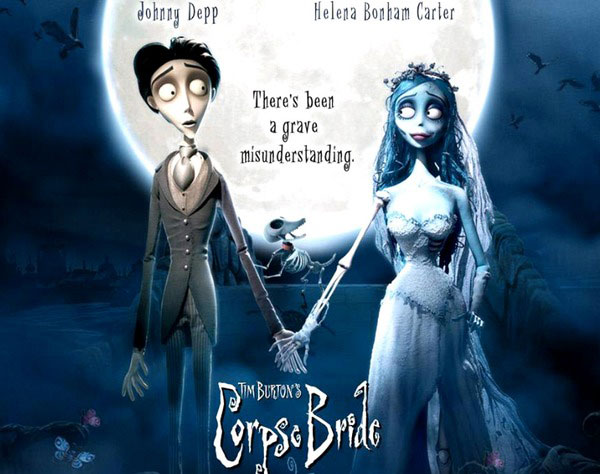 Tipard Video Converter Ultimate – Download And Convert Streaming Movies
Tipard Video Converter Ultimate enables people to downloading streaming YouTube videos in high quality by one click. After that, you can enjoy saved YouTube movies offline. Moreover, there are built-in video edit tools and audio enhance filters to use. with so much video effects to add, you can convert multiple files in batch as well. There are numerous media formats offer, for people to convert files in customize way.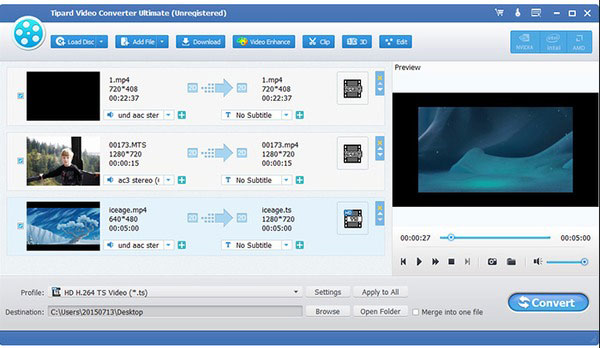 1. Various online video sharing websites supports, including YouTube, Vimeo, Facebook, Metacafe and etc.
2. Convert 4K video to 4K/ 1080p UHD video, your converted video files have no data loss.
3. Add external subtitles to video, with high technology subtitle synchronized.
4. Multiple audio track match support, among multiple audio formats.
5. Edit video by enhance, rotate, crop, add effect, clip, add watermark and more.
6. Convert downloaded online videos to MP4 and other video formats.
7. Extract audio track from streaming YouTube videos.
8. Rip DVD files and convert into HD MP4 and etc.
Tipard Video Converter Ultimate offers large range of video conversion, including audio extraction by the way. So there is one more way to save online video and music in free way. It is also a good idea to download Christmas movie on TV first, to avoid unnecessary problems appear.