What to Do When Forgot Outlook Password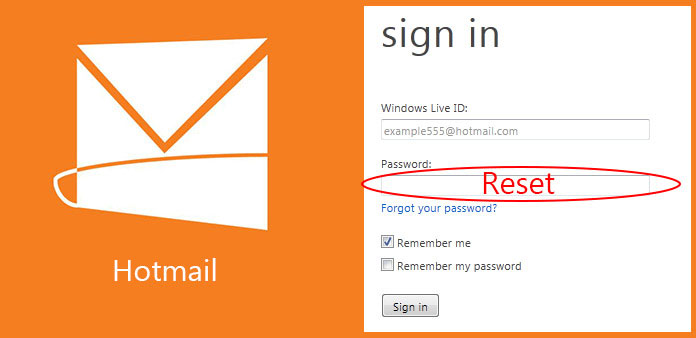 Hotmail password reset is a useful skill to Hotmail users. Hotmail is the professional email service of Microsoft. Many people have a Hotmail account and prefer to use it, because Hotmail has many benefits. Hotmail is developed by Microsoft's Metro design-language and similar with Microsoft Outlook's interface. Besides email, users could enjoy unlimited storage and other features for free. Some people even use Hotmail's calendar to manage their agenda. Hotmail has been integrated with Office Online, Skype and other Microsoft's web service. Now, Microsoft has upgraded Hotmail and rolled out the new version. Considering users keep a lot of personal and business information in Hotmail, we suggest that Hotmail users should reset password frequently. When it comes to the steps about Hotmail password reset, you can follow the guidance below.
Reset Hotmail password with current password
This is the simplest way to reset your Hotmail password. The premise is that you remember your Hotmail username and password exactly. If you cannot remember your Hotmail password, you can skip to the next section. Hotmail was replaced by Outlook.com in 2013. So we should access outlook.com to manage our Hotmail account. When you reset password, you should keep your digital device connected to internet.
How to reset Hotmail password with browser
Step 1
Enter outlook.com in your browser on any digital device.
Step 2
In login page, you can type your username and password in the form and tap on Sign in button.
Step 3
After logged in, you could navigate to upper right corner of the inbox and hit your profile picture. Then choose Account settings option in the drop-down list.
Step 4
Located to left side menu bar and select Security & password option.
Step 5
Hotmail will ask you to decide a way to receive verification code, like SMS or backup email. Once you input the verification code, the Change password option will be available.
Step 6
Then you can drop a new password in Password Reset page. You should understand that Hotmail password is also your Microsoft account password. So when your Hotmail password reset successful, other Microsoft services' password is changed simultaneously.
How to modify Hotmail password on iPhone
Step 1
If you usually check Hotmail on iPhone, you should modify its password on iPhone after resetting.
Step 2
Open Settings app on home screen and scroll down to Mail option.
Step 3
Tap on Accounts menu to unfold the accounts list.
Step 4
Choose Hotmail and touch Account to open settings screen.
Step 5
Then type in your new Hotmail password and press Done to finish modification.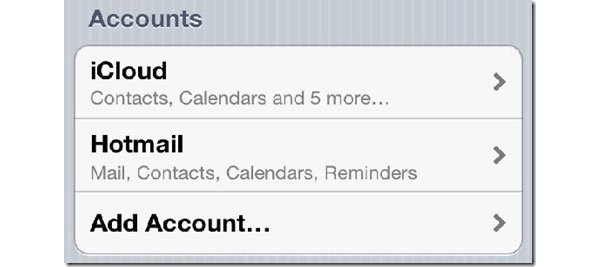 How to update Hotmail password on Android
Step 1
Open Settings app, touch Accounts menu.
Step 2
In My Accounts list, select your Hotmail account.
Step 3
Then touch Server Settings to go to settings screen.
Step 4
After that you can input your new Hotmail password in the password field and touch OK to confirm update.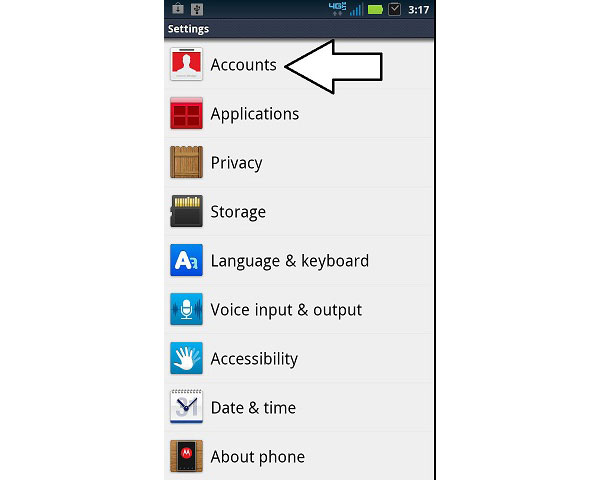 Recover Hotmail password
Resetting Hotmail password regularly could protect your data; however, that also increase the chances to forget your Hotmail password. Don't worry. We will help you to recover your forgotten password.
Step 1
Go to outlook.com in your browser. Microsoft allows you to recover the account that you have accessed in a year.
Step 2
Press Can't access your account? link below Sign in button. Then choose I forget my password and tap on Next to continue.
Step 3
After enter your Hotmail username and Captcha, tap on Next button to go to verification page.
Step 4
You have to choose to receive verification code via SMS or Email. And then input the verification code in the field and tap on Next button.
Step 5
After verify you are the owner of the Hotmail account, you can go to password reset page and pick up a new Hotmail password.
Step 6
Finally, click on Next to finish Hotmail password reset.
As you can see, the process is easier than you thought. After resetting, you can update Hotmail password on your smartphone.
Manage Windows password
Another way to protect your data is to update and manage your Windows password regularly. There are many Windows password managers in market. But we suggest that you should select a trusted program, like Tipard Windows Password Reset. Windows Password Reset is a professional Windows password manage program. You can reset, add and manage your Windows account in pre-installation environment. If you are suspect that your Windows password has been hacked, you can reset your password before boot into operating system.
How to create a bootable disc
Compared to Hotmail password reset, Windows Password Reset allows users to make bootable USB drive or bootable DVD/CD. We use DVD as the example. The process to create a bootable USB drive is similar.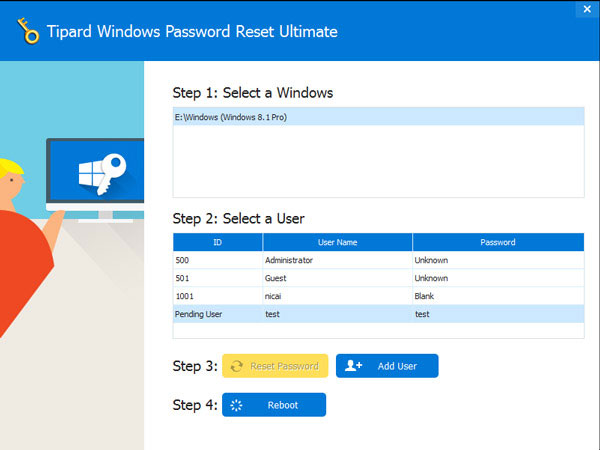 Step 1
Launch Windows Password Reset and insert a new DVD into your computer.
Step 2
Tap on Burn CD/DVD button in the interface to make a bootable DVD.
Step 3
When the bootable DVD is done, click on OK button and remove the bootable DVD.
How to reset password
When you forget your login password or believe your computer has been hacked, you can reset your password in Windows Pre-installation Environment.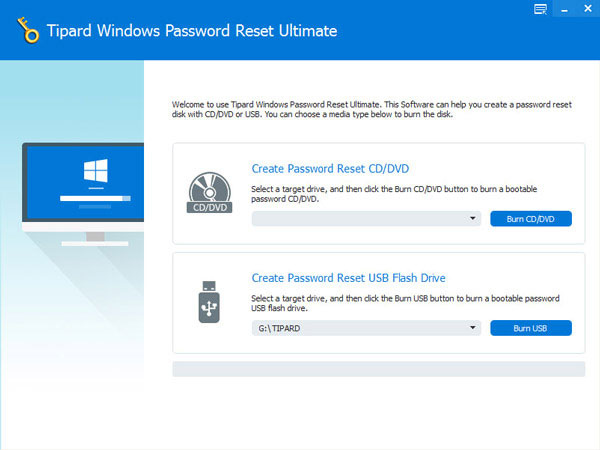 Step 1
Plug the bootable DVD that you created with Windows Password Reset and restart your computer.
Step 2
Then the password manager screen will pop up automatically.
Step 3
You can choose your account and reset its password. Click Reset Password button to confirm changes. Windows Password Reset also permits you to Add Users.
Step 4
After resetting, you can remove the bootable DVD from your computer. Then you are able to reboot and log in your PC with the new password.
Conclusion
This article has provided guidance to reset Hotmail password. You Hotmail account is also the login account to Office Online, OneDrive, Skype and other Microsoft services. To protect your data, you should reset Hotmail password frequently. The way to drop a new password with current password is very easy. But if you use your Hotmail cross-platform, you should update the new password on your smartphone as well. If you cannot remember your Hotmail password, Microsoft we help you to recover it.
Finally, we suggest that people should often update their Windows login password as well. Actually, the chance that a Windows computer is hacked or is infected by virus is higher. And that will affect security of your Hotmail and other account. Tipard Windows Password Reset is an excellent password manager for Windows users. This program will manage password in Pre-installation Environment, so other software will not affect the process of Windows password reset. Then you can keep your PC safely.