Best AnyDVD Alternative for Mac and Windows Users – Decrypt DVD in Free way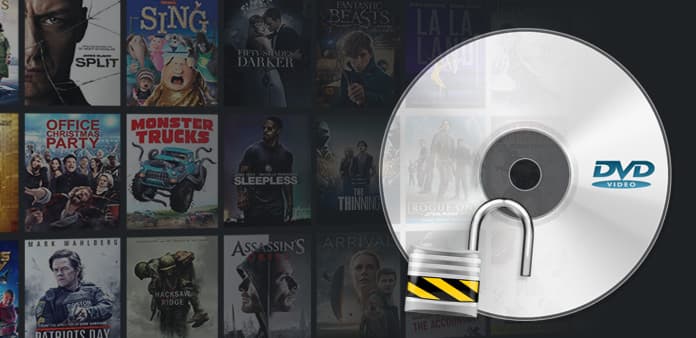 "Is there any good DVD ripper? I need to copy protected DVD movies right now!"

"I want to get AnyDVD alternative to decrypt DVD on Mac."

"No extra money to spend on DVD ripping, so free DVD ripper please."

"Hurry up, I got some good DVD discs, but I have no time to watch them on PC, anyone can tell me how to convert DVD to MP4 videos?"
After reading so many similar requests about DVD ripping, I realize that a good DVD copier or DVD ripper is necessary for everyone. As a result, I organize some good DVD rippers, to decrypt DVD restrictions and copy DVD movies in high quality.
Part 1: Development and Features about AnyDVD
AnyDVD is the widely used DVD ripper, works on Microsoft Windows, to allow decryption of DVDs on the fly. Besides the basic information of AnyDVD program, do you know its history? Or if you search AnyDVD right now, it is hard to get pure AnyDVD to remove DVD copy protection, so can you explain?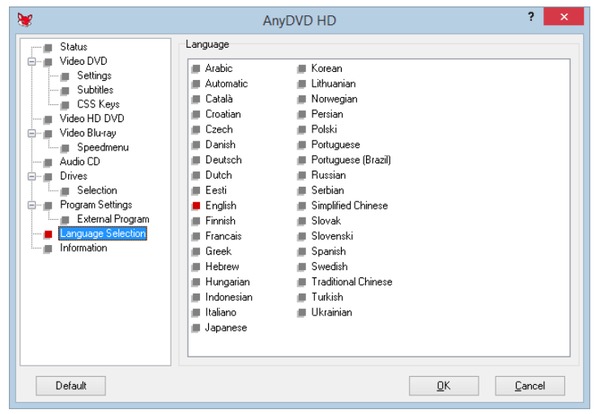 AnyDVD's History
Well, supported by FixVTS to rip DVD discs, however, the sad thing happens that FixVTS was shut down because of legal threats in 2007. Later SlySoft released AnyDVD HD, which can remove digital restrictions in HD DVDs and Blu-ray Discs as well. Unfortunately, the previous AnyDVD versions will be blocked in February 2016. Though RedFox.bz takes over AnyDVD HD and upgrade new versions later, the impressions about unreliable has formed among some users. Though it is true that AnyDVD HD is good at removing region codes from DVDs and blu-rays.
Basic Features about DVD and Blu-ray Ripping on AnyDVD HD

◆ Work in the background. Once you insert a DVD, AnyDVD HD will read automatically.
◆ Disable unwanted forced movie features, to give back you the full control.
◆ Remove parental restrictions and studio logos.
◆ Rip and play all DVDs and Blu-ray.
◆ Control the drive speed and noise reduce level.
Part 2: AnyDVD Alternative on Mac and Windows
AnyDVD is not versatile enough to suit every DVD ripping situations. Or users may need to get AnyDVD alternative Mac version to experience similar DVD decrypt filters. No matter which reason you hold, the following DVD protection removers will satisfy your demands.
AnyDVD Alternative 1: MakeMKV (Windows, Mac, Linux)
MakeMKV is the free DVD transcoder, to convert DVD and Blu-ray to video into groups of MKV video formats. So MakeMKV is the AnyDVD alternative freeware, no spyware, no adware and no viruses.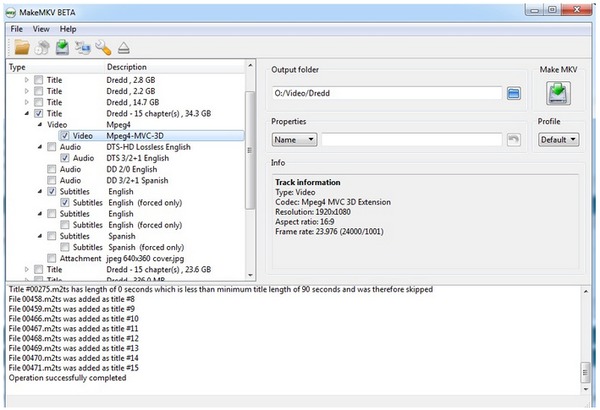 
◆ Stream decrypted video instantly without intermediate conversion.
◆ Read and preserve DVDs and Blu-ray discs of all meta-information.
◆ Fast conversion with no additional decrypt software.
◆ Free Blu-ray decryption and DVD burning.
AnyDVD Alternative 2: DVDShrink (Windows)
DVDShrink is another AnyDVD alternative Windows freeware, to backup DVD discs and burn DVD files without paying. In addition, the built-in decryption algorithms enable people to rip copy protected DVD on Windows easily.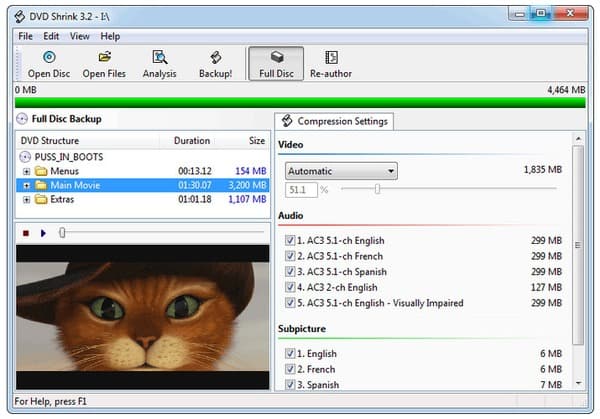 
◆ Back up DVD to save as DVD folder or ISO image file on PC.
◆ Burn your backup DVD discs to make copies.
◆ Compress or shrink DVD data with ease.
◆ Rip commercial DVDs like AnyDVD DVD transcoder does.
AnyDVD Alternative 3: HandBrake (Windows, Mac, Linux)
HandBrake pays more emphasis on converting video formats in open sources. It is the multithread video transcoder to compress files and convert digital media, being the most popular free AnyDVD alternative video converter.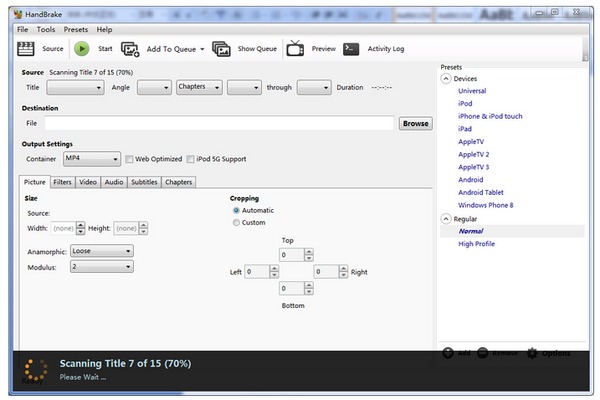 
◆ Comprehensive video editor to manage media files in customize way.
◆ Multiple media output formats with free and open source.
◆ Numerous presets of different devices.
◆ Support any DVD after copy protected removes.
AnyDVD Alternative 4: Ripit (Mac)
Ripit is a smart free AnyDVD alternative of Mac version, to rip and compress files by one click. In addition, if you insert DVD to Mac, Ripit will transfer DVDs in fats speed, and then takes movies without carrying around discs.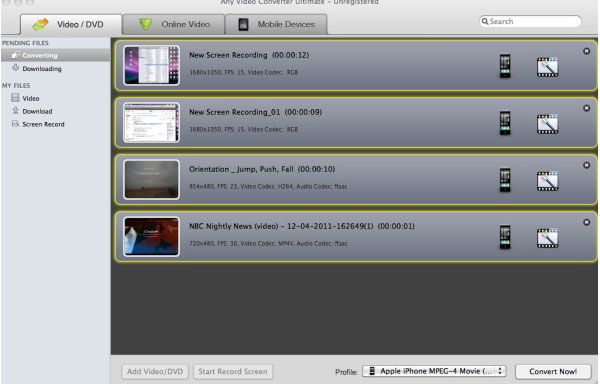 
◆ Rip everything on Mac, or compress a file playable into iTunes and iOS devices.
◆ Rip DVDs with over 250,000 unique discs.
◆ Transfer DVDs to Mac disks in fast speed for free.
◆ Save Macbook's battery life and movie collections.
Part 3: Tipard Video Converter Ultimate – Perfect AnyDVD Alternative on Windows and Mac
Equipped with better and comprehensive video editors, Tipard Video Converter Ultimate has simplified DVD ripping I easy and fast way. Furthermore, there are all kinds filters to enhance and improve DVD video viewing experience. In another word, you can edit video segments and audio tracks after DVD conversion. As a consequence, Tipard Video Converter Ultimate is professional enough to be AnyDVD alternative software.
Key Features
➤ Rip any DVD to high quality MP4, MKV, FLV, 4K/ 1080p HD videos and other popular video formats.
➤ Transfer converted DVD to video to iPhone, iPad and other tablets.
➤ Convert DVD/ video to various 3D formats for immersed sense.
➤ Edit and enhance video files with built-in video editors.
➤ Synchronize video subtitles and audio tracks, edit multiple audio track in handy.
➤ Batch convert multiple files at a time.
➤ Capture video images during previewing, and save in JPEG, PNG and BMP format.
How to Rip DVD by the Best AnyDVD Alternative Software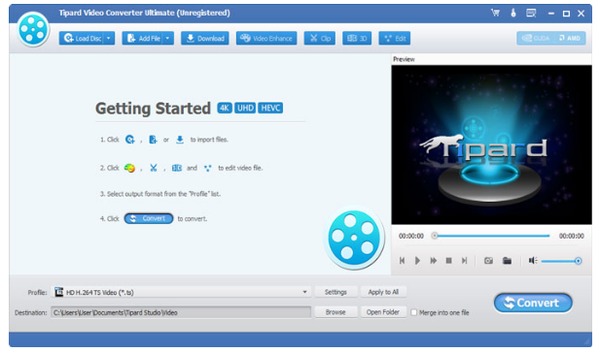 Step 1
Insert your DVD, and run Tipard Video Converter Ultimate on desktop to prepare.
Step 2
Tap Load Disc button in the toolbar to add DVD into the program.
Step 3
Choose Profile option, to select which video format you want to output in the drop-down menu.
Step 4
Click the Convert button to start DVD ripping on Windows or Mac computer.
That's all for DVD conversion in the alternative AnyDVD application, you can use video editors later if necessary. Each AnyDVD ripper alternative has its limitation, whether to choose certain DVD transcoder depends on the part you focus on. In conclusion, all the DVD rippers recommend in this article are adware and viruses free, so feel free to decrypt and convert DVD files.

Click here to join the discussion and share your comments