The Best Alternatives of Snagit and Their Features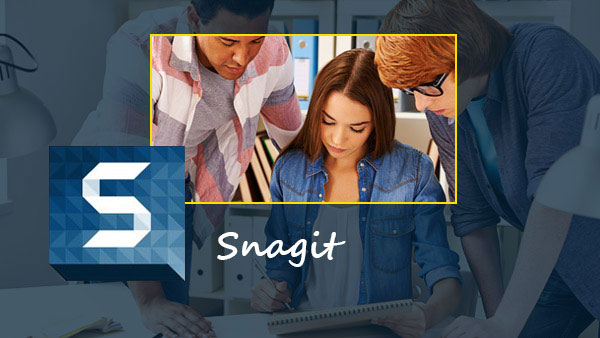 As technology developed, video has become a popular method to record and display moments. Screen recording software, like snagit, become an essential tool to everyone. Game players record the game videos and share online. Broadcasters stream screenshot online to attract followers. Bloggers take screenshots of new software and share the tutorials on social media. Even teachers need to create screencasts for eLearning. It is such a screenshot software developed by TechSmith. At first it was only compatible with Windows. Currently, the developed has launched a Mac version. Many people would wonder whether It still a good screenshot software after released nearly three decades. Therefore, this article will test and review Snagit and introduce some alternatives.
Snagit: pros & cons
Pros
1. It provides a wide range of recording methods, including recording the entire webpages with scroll.
2. The free hand tool allows users to track the content to record accurately.
3. It also supports to take screencasts of DirectX software and video games.
4. It has a unique feature to capture all the images from a webpage and save the images separately.
5. Besides screen recording features, it embeds some basic editing tools, like stamp, crop, resize, special effects and more.
6. It is a system-intensive application, so when you capture video games, it will not affect your game at all.
7. It provides a quick toolbar. If you install this toolbar in other applications, like Word, PowerPoint and so on, you can take a screenshot within these applications.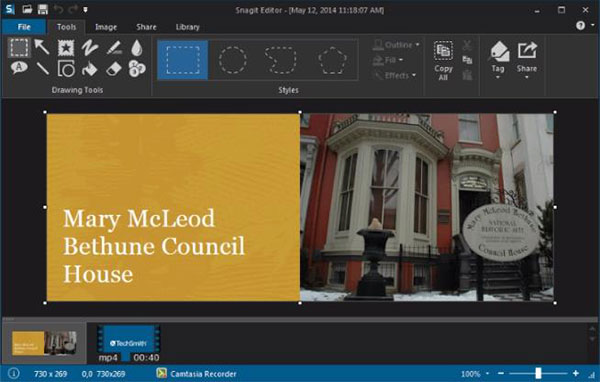 Cons
1. It is not a free screenshot software. You have to pay for $49.95 to enjoy its powerful features.
2. And users have to use your email account to work with the software.
3. If you just need a tool to take a screenshot simply, Snagit seems overwhelming in extensive settings.
The best alternatives of Snagit
If you are looking for the best alternative of Snagit, you can learn from the analysis below. You can choose the desired alternative software for Snagit from the following list.
1. Tipard Screen Capture
Tipard Screen Capture is one of the best alternatives of Snagit. The biggest advangtage of Screen Capture is to produce the highest quality screenshot. For some users, the quality of screenshots is more important than other parameters, because the problems about frames missing and images blurring are common in screenshots.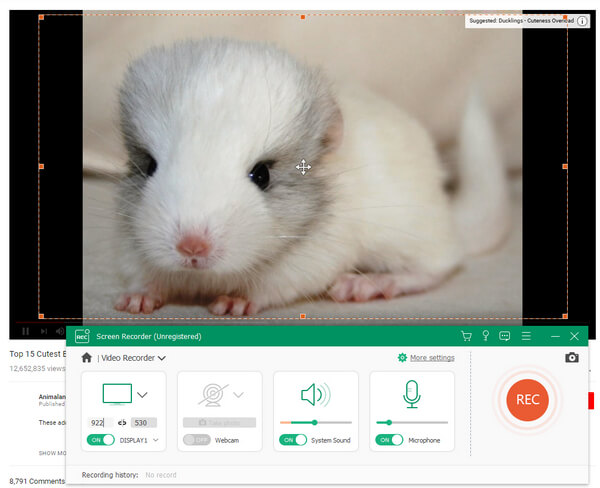 Other appealing features of Screen Capture include:
1. Screen Capture supports to shoot the entire screen or customize the recording size. You can make a decision depending on your demands.
2. The software has the ability to capture the sound from multiple sources, like system audio or microphone audio. All sound will be recorded with 100% original quality.
3. Another unique feature is to set recording time. Then Screen Capture will work alone and stop recording automatically.
4. It supports Windows xp/7/8 and Windows 10.
5. When it comes to output formats, Screen Capture has the ability to save the screenshot as 4K video or HD video.
2. Icecream Screen Recorder
Icecream Screen Recorder is a screen recorder for Windows users. ISR supports to shoot a wide range of sources, like your computer screen, video calls, games, webpages and so on. Unlike Snagit, ISR has a straightforward interface. Everyone could understand the meaning of every function. The basic features of Icecream Screen Recorder are listed as below.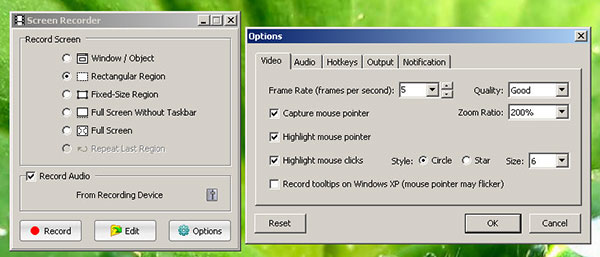 1. ISR could record the screen and save the video in MP4, MKV or WebM format.
2. Users could record the audio along with the images.
3. If you need to capture something from web camera with the screen recording at the same time, Icecream Screen Recorder could meet your requirement.
4. This Snagit alternative is also a useful tool to capture on-screen drawing.
5. It supports to use hotkeys to control the process of screenshot.
6. Besides videos, ISR also has the ability to shoot screen in JPG or PNG file.
7. The free version has 10 minutes of recording length limitation.
3. FastStone Capture
FastStone Capture allows users to grab anything you want, from the entire screen to an active window, from webpage to video game. It does not have a gorgeous skin; however, you can find all the necessary features related to screenshot.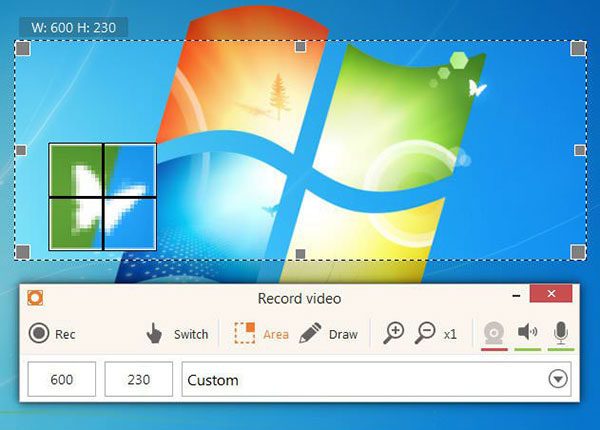 The principal features include:
1. It provides multiple options about record screen, including window, rectangular region, fixed size region, full screen and more.
2. You can decide to record the audio along with the images or not.
3. FastStone Capture support hotkeys to control the recording process.
4. After recording, you can send the output to built-in editor, email, or share it to social media.
5. This Snagit alternative not only a video screenshot recorder, but also an image screenshot grabber.
6. It integrates an editor, so you could polish the recorded video within FastStone Capture.
4. Bandicam
Bandicam is another best alternative of Snagit. It supports to capture screenshots in videos or images. Although Bandicam provides several settings related to screenshot, it is intuitive to use. So even less experience users could enjoy high quality screenshot with its default settings. And advanced users could explore its potentials by adjusting the parameters.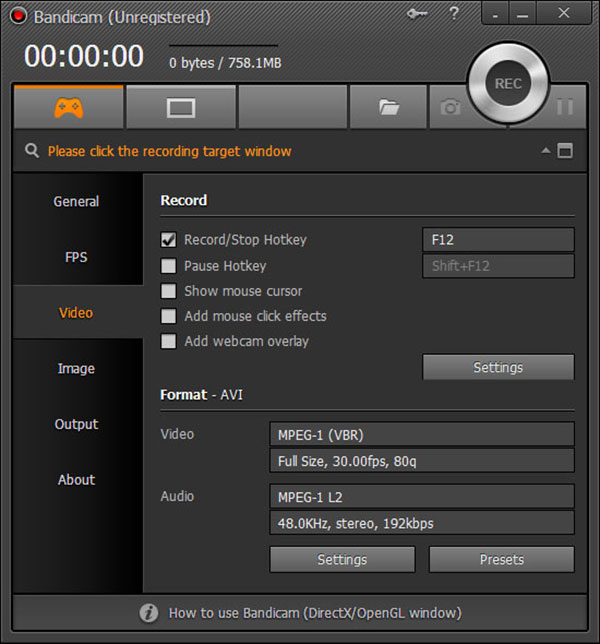 The useful features of Bandicam include:
1. It provides extensive recording parameters, like video and audio formats, recording screen size and more.
2. Bandicam supports to use hotkeys during recording.
3. Users could decide to show cursor or not when taking screenshot.
4. It has the ability to capture images from web camera and blend them with the screenshot.
5. You can also take an image screenshot with Bandicam.
6. Bandicam has the ability to detect your primary audio device and web camera. And it will pre-set the parameters according to your hardware.
5. Camtasia Studio
Camtasia Studio may be one of the most expensive screenshot software; however, the powerful features make it worth to have. So if you are looking for a professional screenshot software, This Snagit alternative is the best choice.
Here are some powerful features you should know.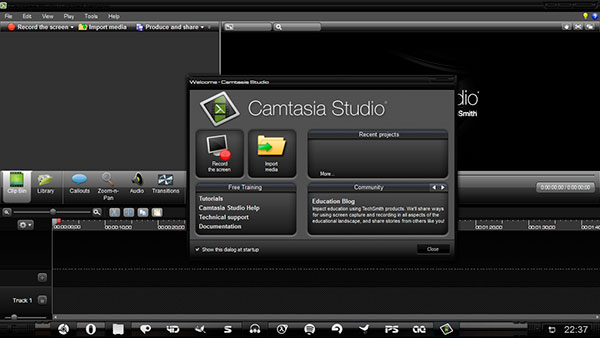 The useful features of Bandicam include:
1. Camtasia Studio is more like a package of software related to screenshot and editing.
2. You can record any actions on your computer screen with Camtasia Recorder, including entire screen, an active application, video games, Google Hangouts and so on.
3. After recording, you can polish the original video in Camtasia Editor. It provides almost all necessary editing features.
4. It supports to export the recording in various video formats, like MP4, AVI, WMV and more.
5. Users could upload recorded videos to Google Drive or YouTube within Camtasia Studio.
Conclusion
This article has posted Snagit testing results. Although it is expensive, It is still a good screenshot software. But if you want to explore more potential, you can try the best alternatives of Snagit. They all have some unique features and will provide excellent screenshot experience. While if you have a higher demand on the quality of screenshot, Tipard Screen Capture will be the best choice. That is because it has the ability to create highest quality screenshot videos.