Capture and Save Video on Windows/Mac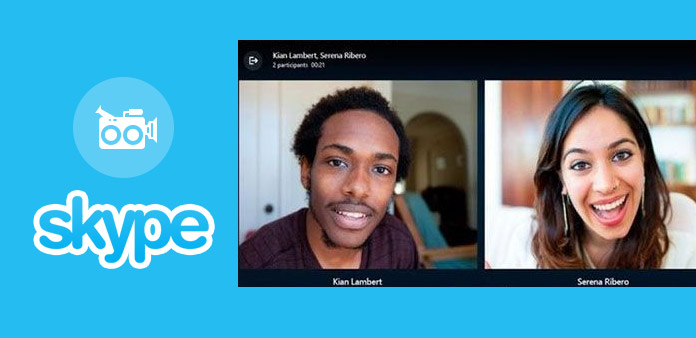 Skype is a popular communication service. Today, many people keep in touch with friends and families through Skype. Unlike other point-to-point communication platform, Skype also supports video conference calls as well. More and more companies utilize Skype to build up team work. You may need a Skype recorder to capture the video calls for work or personally.
A Skype recorder is different to simple screen recorders, because a it should have the ability to capture the images of the video call and your face simultaneously. That means it must be able to shoot from multiple input source at the same time. Therefore, this article will recommend 3 best Skype recorders and tell you how to use them in details.
Part 1. Best Skype recorder on PCs
You may need a CPU-light screen recorder for Skype on PC. If the Skype recording software uses higher CPU, it will lead to video chat crash. Tipard Screen Capture is such a Skype Recorder. When you capture Skype video chats, you even cannot feel Screen Capture is running. The smooth Skype recording experience of Screen Capture will give you a deep impression. Moreover, Screen Capture supports to record Skype video chats from multiple input sources, like computer screen, webcam, system audio, microphone, and so on. The program has a friendly user interface to get the desired files with ease.
Step 1

: Open Screen Capture and set the recording screen size depending. Screen Capture has three recording size options, Full screen, Custom size and Dimensions value. If you prepare to play Skype video chat in full screen mode, select Full screen in Select Recording Area. Otherwise, you can choose Custom and adjust the control points or drop the values in Dimensions field.

Step 2

: Before recording, you have to choose the input sources. In Screen Device section, enable both your computer and webcam. And in Select Recording Inputs section, select both System Audio and Microph Audio. Then Screen Capture will capture your voice and video chat audio along with the video.

Step 3

: If you need to this Skype Call Recorder to shoot automatically, you can set Duration. When your chat overs, Screen Capture will stop spontaneously. It is an optional step if you do not want to record Skype automatically.

Step 4

: Tap on REC button to start Skype recording. When your Skype chat finishes, click on REC button again to stop. Just preview the files before you save the file.

Step 5

: Then you can save Skype chat video in high quality files, like HD videos or 4K videos, to your computer.
As you can see, Tipard Screen Capture has a straightforward interface. You can find all necessary features to record Skype chat easily on its interface.
Part 2. Skype recording software for Mac users
Although Apple has embedded screen-recording features in QuickTime Player, it is not an appropriate application. If you do not mind to pay for Skype recording on Mac computer, you may have many choices. However, if you want to record Skype video chat for free, Vodburner for Mac maybe a good choice. If both you and the person you are chatting with have Vodburner, there is no restriction about Skype recording. Otherwise, the recording will be watermarked.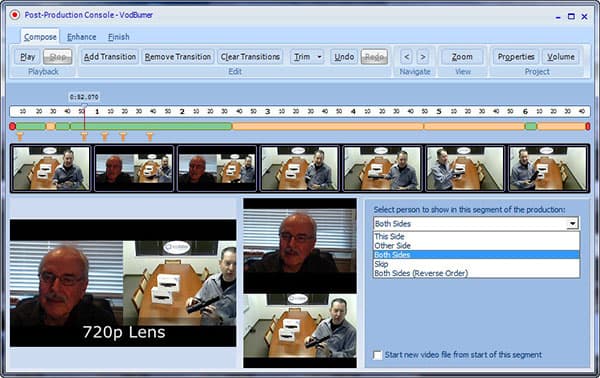 How to capture Skype chat on Mac
Step 1

: After installed Vodburner for Mac, open it in Applications folder.

Step 2

: Sign in your Skype account. Then Vodburner will spend half a minute to initialize your settings. When initialization succeeds, you can see your Skype contacts and make calls within Vodburner for Mac.

Step 3

: Once the call is activated, the recording controls will pop up on the video chat window.

Step 4

: Tap on the circle-recording button at the center of this Skype recorder, when you prepare to record Skype video chat window.

Step 5

: Vodburner will capture all sounds along with the video chat window. If you want to customize the layout of chat window, you can press the gear icon and locate to Show->Layout menu.

Step 6

: When Skype chat is over, click the stop button to complete recording. Then you can find your Skype recordings in Mac Finder.
Besides Skype recording, Vodburner also integrates extensive features related to Skype recording preview and editing.
Part 3. Record Skype chat on smartphone
Smartphone has become a necessary device, no matter at work or in daily life. More and more people make Skype video call on their smartphone. Microsoft had realized such demands and released Skype for Business app for smartphone users. Furthermore, Microsoft has embedded Skype recording features in this app. So, when you make Skype video calls or Skype conference on your smartphone, you can record it within Skype for Business app. It is available to iPhone, Android handsets and Windows phone.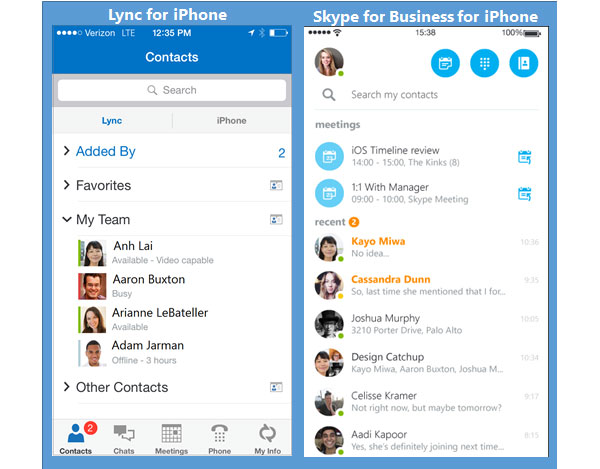 How to grab Skype meeting on smartphone
Step 1

: When you are ready to record Skype meeting, you can touch More Options button with a three-point icon and select Start Recording.

Step 2

: Then the Skype recording screen will show up. You can customize settings in Video, Microphone and Speaker menu.

Step 3

: During Skype recording, you can touch Pause button and Resume button to control the recording content.

Step 4

: When your Skype meeting is done, tap on Stop button to finish Skype recording.

Step 5

: Skype for Business will save Skype recordings in MP4 format.
After shooting Skype video chat, you can share the recording to with others within Skype for Business directly. Currently, Skype for Business is free to charge, so every smartphone user could enjoy Skype for Business and its Skype recording feature conveniently.
Video DownloaderHelper allow people copy URL link and make pin, out of simple recordation online. If you are hurry, the Quick Download option can save more time. In addition, you can convert local files with the Firefox video recorder too.
Conclusion
Based on the introductions above, you should grasp the best Skype recorders for different platform. When you prepare to record Skype chat, you can use Tipard Screen Capture easily. Besides video recording, Tipard Screen Capture is also able to record Skype calls in audio file. You can explore Screen Capture's potentials on Skype recording. Vodburner for Mac is a dedicated Skype recorder on Mac computer. Vodburner for Mac has two versions, a free application and a paid one. If all the participants of the Skype video call use Vodburner for Mac, you can record the Skype chat without any constrain. Otherwise, your Skype recordings will have a Vodburner watermark. Finally, we introduced how to capture Skype video conference on mobile phone. Skype for Business is an official Skype app that developed by Microsoft. So you can use this app to make Skype calls and Skype recordings without any cybersecurity concerns. Moreover, the process of Skype recording on smartphone within Skype for Business is simpler. You can choose any way to shoot your Skype chat according to the platform.

Click here to join the discussion and share your comments
Capture and Save Video on Windows/Mac