How to Record 8 Tracks Music in Professional Way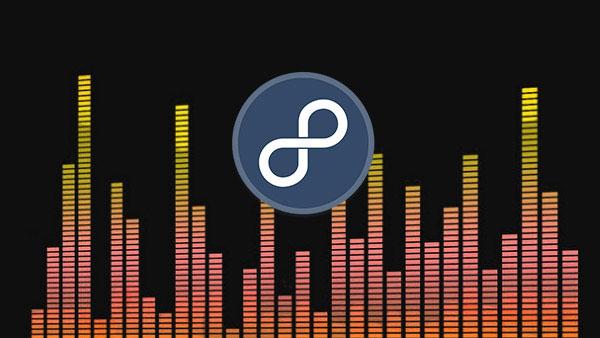 If you are a music enthusiast, you must have heard of the famous Internet radio website, 8 tracks. According to official data, there are millions of music fans using it to discover or share music. It is called handcrafted online radio, for it allows users to create and post mixed albums that contained their favorite music. Lots of music fans upload most mixed albums on 8 tracks, so you can find the best playlist and music on it. In this AI ubiquitous era, it still believe that the creativity of music fans is more powerful than algorithm. Unfortunately, it is an online radio without download services. So this post will introduce some recorders and their details.
Part 1. Record 8tracks with Tipard Screen Capture
Music fans are always sensitive to audio quality. Tipard Screen Capture is the best choice to record 8 tracks, for it will record the music in highest quality. It promises to capture the audio file with 100% original quality. Moreover, it supports Windows 10. After recording, Screen Capture will save the output as MP3. Then you can enjoy the music on any digital devices. The process of recording 8 tracks with Screen Capture is very simple.
How to record 8tracks with Tipard Screen Capture
Step 1

Navigate to the playlist or music you'd like to record on 8 tracks in your browser.

Step 2

Launch Screen Capture and select Record Audio tab to open the audio recorder.
In order to capture video from Dailymotion and other video streaming sites, you should determine the capture size of the video first.

Step 3

The interface is concise with only two options and two buttons. The System Audio option will grab the sound from your computer and the Microph Audio option will capture your voice from microphone. So we need to enable System Audio and disable Microph Adio.

Step 4

After settings, click on REC button and play the music. Then Screen Capture will start recording.

Step 5

You can preview the recording length on sonic area in real time. This software does not have limit on recording length.

Step 6

When completed, click on the red button again to save the MP3 file to your computer.
Part 2. Capture music from 8 tracks by Audacity
Audacity is an open source audio recorder. So everyone could enjoy its extensive recording functions for free, no matter your computer runs Mac OS or Windows. Actually, Audacity is also an audio editor. So you can use Audacity to record music and then edit them on timeline. This feature is useful when recording 8 tracks. For example, after you capture all the music in a playlist, you can get one MP3 files. Then you might want to separate the songs into individual files. At this time, Audacity could meet your requirements.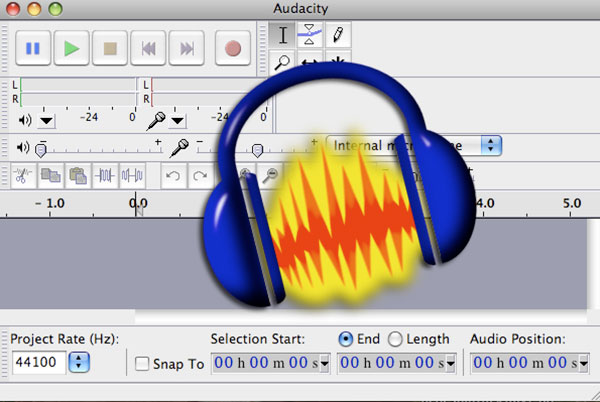 How to capture music from 8 tracks by Audacity
1. After install Audacity on your computer, open it.
2. Enable speaker option and disable microphone option, which are on the last row of top ribbon, to set the audio input source.
3. Click on the drop-down list next to speaker icon to set the audio quality.
4. Then adjust the sound volume through moving the slider of audio.
5. After preparation, open your browser and access 8 tracks.
6. Search for your favorite playlist or music.
7. Click on the recording button on Audacity and play the music.
8. Then Audacity will start recording the music. You can preview the sound wave in real time.
9. When the music ends, press stop button. You can edit the original audio within Audacity or save it to your computer directly.
Part 3. Grab music from 8tracks via Adobe Audition CC
Adobe Audition CC is a professional audio recorder with extensive features. It attracts many people, for it is one of the most stable audio recorders with a cloud service. If you are Adobe subscriber, you can use this 8 tracks recorder and the full Creative Cloud storage. A lot of artists use it to create and record music memo as well, for it will create the high quality audios.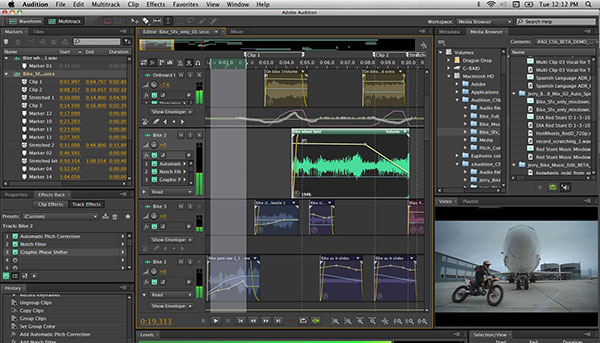 How to capture 8tracks with Adobe Audition CC
1. Adobe Audition CC has plentiful features, but the recording process is simpler than you thought. The first thing you need to do is install it on your computer.
2. Then open Adobe Audition CC and you will find a button with a red circle on the bottom.
3. Click on this recording button, Adobe Audition CC will create a new audio file.
4. This audio recorder will detect your hardware and preset the appropriate value. So you can just drop a name and click on OK to continue.
5. Then search for the music on 8 tracks you want to record and play it.
6. Once click on the recording button in Adobe Audition CC, it will start to record the music.
7. When finished, click on stop button. Then you can edit the music or save it to your computer.
Part 4. Save 8tracks audio with VLC Player
VLC Player is an open source media player. It could play almost all media files, including online media files. Besides player features, VLC also has the abilities to record online videos and music. When it comes to its unique recording process, you can follow the steps below.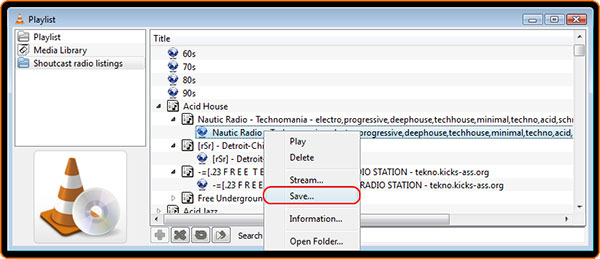 How to save 8tracks audio with VLC Player
1. Copy the webpage link of the song on 8 tracks.
2. Open VLC Player. Located to Media menu and select Open Network Stream option.
3. Paste the link in URL box on open media dialog box.
4. Press the drop-down list next to Play button and select Stream.
5. Then hit Next button in stream output window to continue.
6. Click on Add button in destination setup dialog box and then press Browse to select a folder.
7. After select a destination, transcoding options window will pop up. Make sure the Activate Transcoding box is unchecked and click on Next.
8. Finally, press Stream button in option setup box to complete recording 8 tracks. The music will be saved to your computer.
Conclusion
Based on the introductions above, there are many audio recorders available to 8 tracks. Adobe Audition CC is the most professional one. But it seems a little expensive to most music fans. Audacity is another choice to capture music. And you can edit the original audio files within it. Users could enjoy the music recorded with VLC Player as well. If you just need an easy-to-use 8 tracks recorder that could produce high quality recordings, Tipard Screen Capture is your best choice. Any query related to download music from 8 tracks, you can share your idea in the comments with us.