How to Record PS3 Gameplay without Capture Card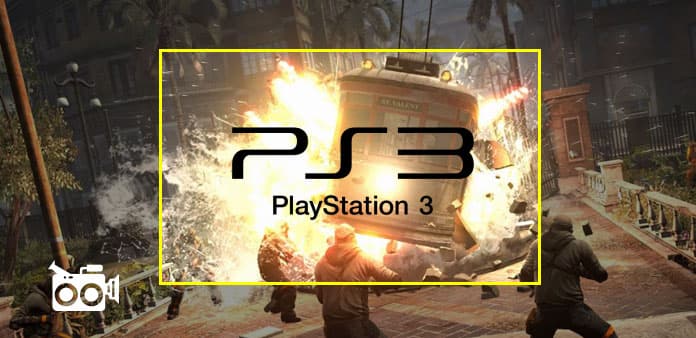 For most game players, it is important to record epic gameplays, with which you can share with friends and attract more viewers. Or sometimes you can broadcast streaming gameplay and share the same feeling with others too. Therefore, before you become a pro, it is time to know methods of recording PS3 gameplay. It is true that you can buy a capture card to record playstation3 gameplay in high quality. However, it costs a little higher, and you can try other cheaper ways to capture PS3 gameplay in high quality too.
1. Tipard Screen Capture – Record PS3 Gameplay without A Capture Card
If you connect your playstation3 with laptop, then you can apply Tipard Screen Recorder to capture gameplay from PS3 on computer. You can record video and audio files in 100% original quality without any other noise. Thus, when you view playbacks, you can hear your voices and system audios clearly. As for screen capture area, you can decide to catch the whole desktop, or to drag and set certain PS3 gameplay screen by your mouse. The cursor effects allow you to point out what you emphasis. And you can set record timer to grab PS3 gameplay sessions.
Step 1
Open Tipard Screen Capture on your Windows, choose Audio Inputs, to turn on System Audio or Microphone.

Step 2
Set Customizable screen capture size by dragging, and turn on webcam if necessary.
Step 3
Tap REC red icon to start PS3 gameplay recording on Windows computer. You can pause, resume and stop at anytime you want.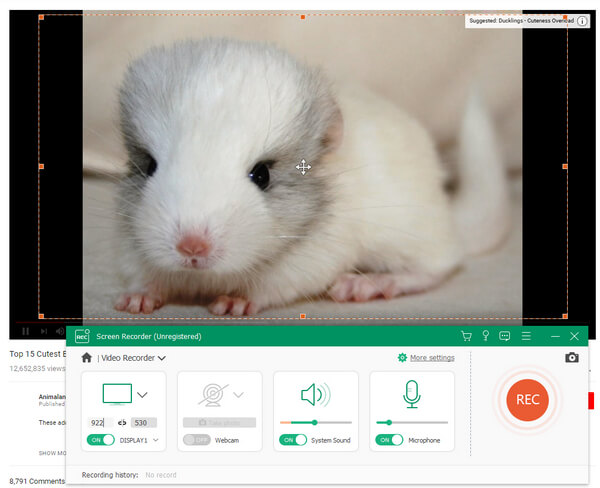 Step 4
Choose Save from Options menu, you can choose output PS3 gameplay video format and locations to save.
Or you can upload recorded PS3 gameplay recording to YouTube, to share your epic moments with people around the world. The resolution and video quality are both in strict control, thus, your capture gameplay will be in data lossless.
2. Use Camera Shooting - Capture PS3 Gameplay without Buying Anything
If you have a digital camera, thing can be easier to solve. Remember to use a tripod or other stabilizer to hold your DSLR. Or you can use iPhone or Android to shoot. It is really a way to record PS3 gameplay without buying anything, especially a capture card. The gameplay resolution depends on your shooting devices. But in most cases, you can get quite good Playstation3 gameplay videos with iPhone and Android, because their back cameras are in high resolutions too.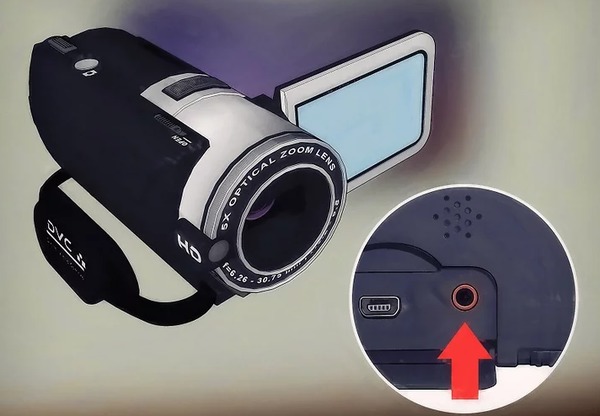 Step 1. Frame your screen capturing area, face your mobile phone towards the TV or other screen showing display. You can zoom in and zoom out by two fingers on iPhone and Android. As a result, the more you enlarge your screen, the blurrier PS3 gameplay recording video you will get.
Step 2. Connect the audio to your DSLR, to capture more clear system sound. You can plugin microphone to connect your TV speaker too.
Step 3. Make the environment darker than your TV screen. In this way, your PS3 gameplay will be more obvious than before.
Step 4. Use a tripod to balance your camera. And then you can start to play PS3 as usual.
Remember to sit where your DSLR cannot shoot. After that, you can transfer recorded PS3 gameplay to computer without buying anything. Choose a video editor to trim, merge, highlight and convert your output PS3 gameplay records without capture cards.
3. Record PS3 Gameplay with HDMI Cable
You can use HDMI cable to connect playstation3 and your TV, to record gameplay of PS3 in stable way. Before capturing, you need to prepare one PlayStation, one HDMI cable and one HDMI capture card. And then connect them in order. It is the way to record Xbox 360 gameplay too.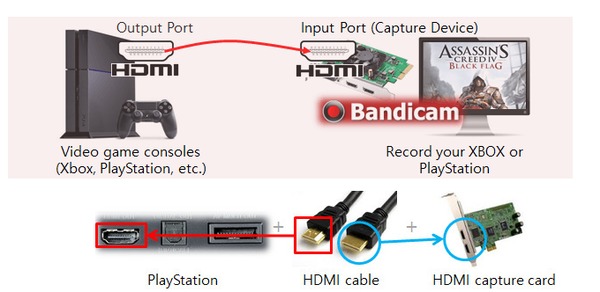 Step 1. Connect your PlayStation and HDMI capture card by the HDMI cable. Remember to fit the right HDMI port. If you use USB capture and AV cable to link, it is also OK.
Step 2. Open Bandicam on your computer, choose Device Recording mode to adjust Device Settings.
Step 3. Tap REC icon in red, and then play PS3 as usual.
Step 4. Choose the folder to open your recorded PS3 gameplay with HDMI cable.
You can set output folders, video formats and other choices to enhance PS3 gameplay recording processes. In addition, you can also get screenshots from PS3 gameplay recording video with HDMI cable too.
4. Capture PS3 Gameplay with a USB
Using USB to record PS3 gameplay is another common way. The HDMI connection may be a little difficult than the above playstation3 gameplay capture methods, but you can get more free space to capture gameplay videos. Roxio is the top tool to record PS3 gameplay with a USB. You can record on TV and desktop in HD mode. The capture card supports 480p. With faster sharing speed and smaller file sizes than other USB gameplay recordings, Roxio is on huge discount, which can help you save up to &70. After recording, the built-in video editor offers video editing filters for you to trim and merge media.

Step 1. Connect your Roxio USB with your console by the HDMI cable. And then plug your USB in the back of your TV. Connect the included USB cable between your laptop and the Roxio.
Step 2. Open Roxio Game software in your computer. Tap REC icon to start PS3 gameplay recording.
Step 3. Use video editing software to edit and enhance your output video files.
Roxio enables users to connect digital devices with A/V connection too, from console to the TV. You can use it to record Xbox 360 gameplay with a USB in the same process as well.
Conclusion
To be honest, using capture card can get most high quality PS3 gameplay. And there are many good capture card recommends, by tens of thousands of customers. The top 3 best capture cards are Avermedia Game Capture HD, Roxio Game Capture HD Pro and Elgato Game Capture HD. These can record PS3 screen in HD mode. Considering of high cost, if you just record PS3 screen gameplay for fun, then you can try other screen capture ways. Using screen recorder to record PS3 screen without capture card is the most frequent way. You can even share streaming PS3 gameplay screen to YouTube too.
As for shooting with digital camera, if you do not have DSLR, then invite your friend to hold your mobile phone to take videos. You can also install screen recorder app for Android and iPhone, to transfer and edit PS3 screen record videos easier. The record Playstation3 screen with USB and HDMI way depends on your financial situations. According to research, it will cost from $10 to $200. In conclusion, no matter you record PS3 gameplay with capture card or not, just enjoy the fun PS3 has taken, it is the key point during recording. After all, the video resolution is not the definitive rule to measure your PS3 gameplay quality, it is your epic operation.