Top 5 Game Recording Software on PC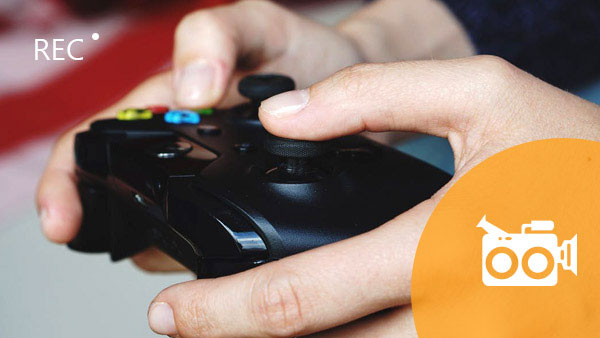 Gaming is one of the most popular entertainments in the era. More and more gamers are joining the community to share their skills by making a video tutorial. When you check the videos of the games recorded by game recording software in high quality, you can learn more detail about the skills. Well, what are the game recorders they used to record gaming sessions? The article explains the top 5 Apps and comparison to help you learn more detail about the best program for you.
Before you record game videos, you should know the software would record raw videos without compression. Just make sure there is enough space to hold the huge video file. You should also check the graphic card and audio settings before recording.
1. Tipard Screen Capture
Tipard Screen Capture should be one of the best game recording software to record video in high quality. The program is able to capture screen and add audio files of the game sessions. What is more, you can also add your own voice to the game recorder. It not only capture screen movements and action with ease, but also enables you customizes the screen size according to your requirements. Before you export the files to multiple formats, you can preview the files first.
Features:
1. It supports both video and audio files in high quality.
2. Support system audio and microphone voice of your computer.
3. Setting capture-time and cursor to capture the game sessions automatically.
4. Export the gaming to high quality video that compatible with all the devices.
Quality:
The program is able to record video and audio in the 100% original quality. It supports recording videos in 4K video format, 4K UHD encoding and HD videos. You can save the video files as MP4, WMV or export the audio files to MP3, AAC, M4A or WMA as you wish.
Compatibility:
It is compatible with Windows XP or above operation systems, including Windows 10.
2. Open Broadcaster Software
Open Broadcaster Software is an open source the right option for game recording software. What is more, you can also access to lots of customization options. Whether you want to record videos from game, webcam or a custom region of your computer, OBS enables you to custom the game recording area as well. When you launch the program, you can find the option for Game Capture. But for newbies and starters, OBS is very complicated to capture games.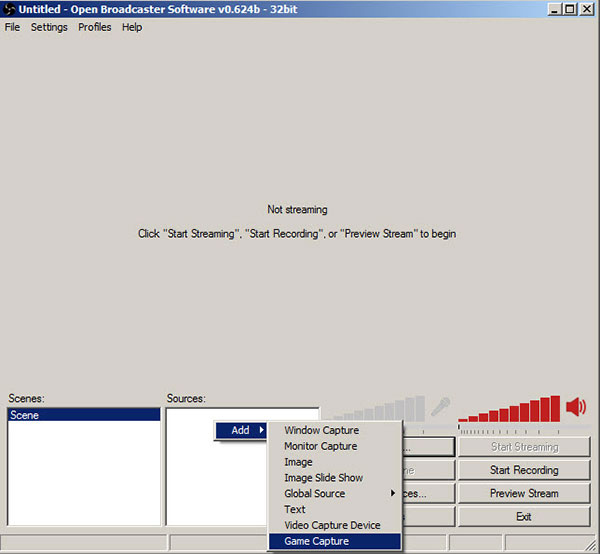 Features:
1. Real time video and audio capturing and mixing with high performance.
2. Image masking, color correction, chroma/ color keying and more others.
3. Multiple filters for audio, such as noise gate, suppression and gain.
4. Access to Picture-in-Picture mode, custom watermark and Push-to-Talk mode.
Quality:
OBS records videos with a relatively small file size, custom FPS and resolution advanced setting keyboard shortcuts. And then you can save the game as FLV or MP4, which works on almost any device.
Compatibility:
It is compatible with Windows XP/ Vista/ 7/ 8, Mac and Linux operation systems.
3. Nvidia Share
Nvidia Share, or previous known as Nvidia ShadowPlay of Geforce is the great game recording software for streaming gaming moments. The game recorder is an add-on app for GeForce Experience that takes a recording when playing your favorite games with all the footage. For most of the computers use GPUs of Nvidia Geforce, which is the same as the technology of ShadowPlay. And then you do not have to worry about the burden of your computer when recording gaming performance. What is more, the new GeForce Experience keeps your gaming rig updated and running better than ever before.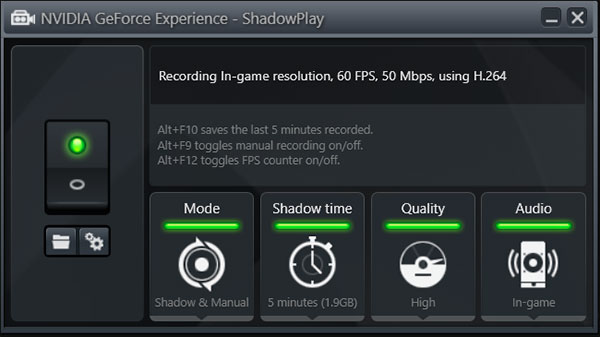 Features:
1. Provides both Frame Butter Capture and Inband Frame Readback.
2. Control everything in the gaming performance with ease.
3. It even records for 4K Resolution at 130 Mbps, so expect some amazing quality.
4. Stream the video over Twitch or save it in your PC storage, as per your preference.
Quality:
Nvidia Share is currently limited to 1920×1080. The program has a negligible effect on any of our frame time variance measurements. You can export the file to MP4 with the game recording software for most of the devices.
Compatibility:
The program is compatible with Windows XP, Windows 7, Windows 8, Windows 8.1 and Windows 10.
4. Bandicam
Bandicam screen capture is an all-in-one video game recorder supports game, PC and webcam screen. The program supports the hardware accelerated h.264 encoder of Nvidia NVENC/CUDA, Intel Quick Sync video and AMD APP which allow video to be recorded in high speed. What is more, you can record gaming for about 24 hours or set the schedule times to record and stop the recording with the game recording software. Once you record the video, you can share the recording directly to YouTube within a click.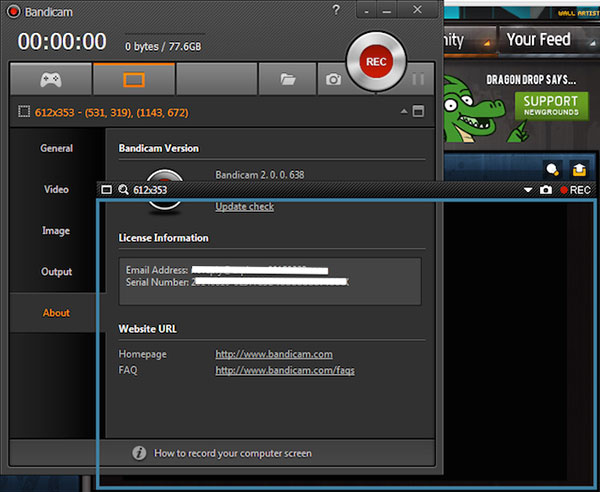 Features:
1. Bandicam compresses the video while recording and uses much lower CPU/GPU/RAM usage.
2. Enable you add real-time drawing and outline the video or screenshot.
3. Mouse effects are another important feature for the gaming capturing.
4. Add webcam and your voice overlay of yourself that you are recording games.
Quality:
Recording game sessions at customizable frame rates and 4k Ultra HD resolutions. The video game recording software affects in-game performance by 9 percent while recording 1080p video and 6 percent while recording 720p video.
Compatibility:
Just as Nvidia Share, it is another game recorder for Windows. The program is compatibles with Windows XP or above operation systems.
5. Fraps
Fraps is a lightweight game recording application, which is only 2.3MB. It is a universal Windows application that can be used with game using DirectX or OpenGL graphic technology. It can also be used as a benchmark tool. It will show total frame per second on the side of the screen while playing a game. What is more, you can use the program as screen capturing software that are automatically named and time-stamped.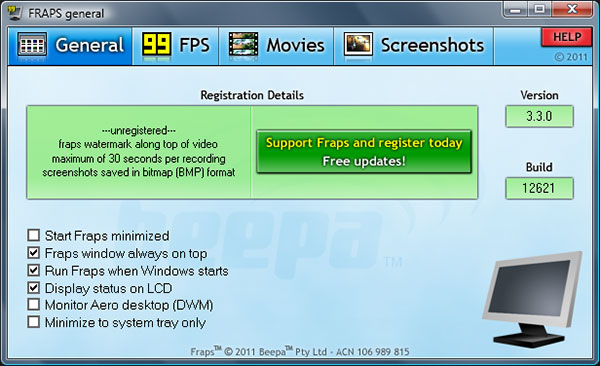 Features:
1. Fraps is the high quality real time video capture software.
2. The program provides multiple audio sources on video recording.
3. It automatically captures video at the same resolution.
4. Manage screenshots, benchmarks, and audio and video recording through the user interface.
Quality:
The game recorder is able to capture video up to 7680×4800 resolution with custom frame that can be adjusted frame rates from 1 to 120 frames per second. The program only generates game sessions in AVI formats for your computer.
Compatibility:
Fraps works with Windows operation systems, you can use the program with Windows XP or above.