5 Best Alternatives of Fraps and Their Features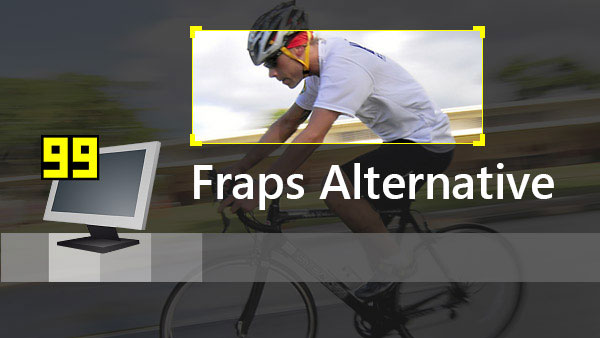 Fraps is one of the famous game screenshot applications. And many game fans have used it. To a game player, it is important to take screenshots when playing games. A great screenshot could display all the details in high quality, so you could enjoy the missed sceneries when you concentrate attention on the game. On the other hand, many game players prefer to discuss their favorite games on social media and display the some screenshots. So a powerful screen recorder is a necessity to every game player. This article will have a review for Fraps and introduce alternatives.
Part 1. Review About Fraps
Fraps is popular among game players, because it could record a wide range of games in real time, like DirectX and OpenGL. It will add timestamps and counters on the recorded game videos. However every coin has two sides.
Pros
1. Fraps could capture not only images, but also videos.
2. Fraps provides hot key to control when to capture the screen, so you can protect your privacy.
3. Extensive hotkey options are another advantage of Fraps, like Benchmarking, Overlay hotkeys and more.
4. It also has plentiful abilities about screen capture, including screen size, frame rates, audio and so on.
Cons
1. It only supports to save the game videos as AVI files, which is very large.
2. The free trial only allows you to record 30 seconds video; and many features are not available.
3. When recording video, the game may be paused or interrupted.
4. Fraps is only compatible with Windows XP/Vista/7. And you have to run as an administrator; otherwise it will not recognize the game.
Part 2. Five best Fraps alternatives
Just as mentioned, there are some limitations for Fraps, when you want some Fraps alternatives, you can learn more detail from the section to pick up the desired program accordingly.
1. Tipard Screen Capture
Tipard Screen Capture is one of the easy-to-use screen recorders. The most attractive feature of Screen Capture is to capture the game video in the best quality. Many game videos have the problems of dropping frames and blurring images. If you use Screen Capture when you play games, you do not need to worry about such quality issues.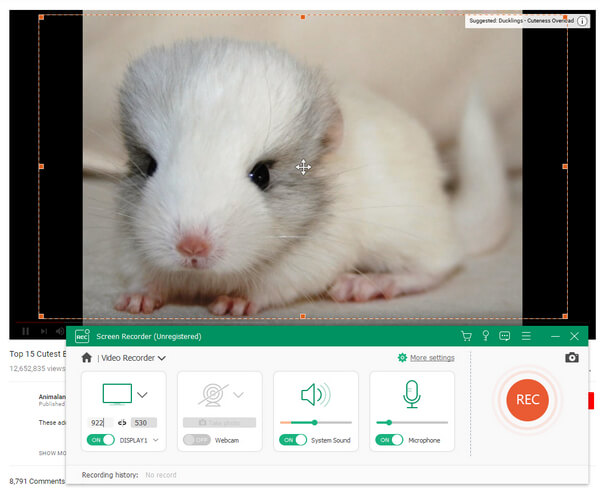 Other powerful features of Screen Capture include:
1. This game recorder just takes up a little memory when it runs; so it will not interrupt you or make the game paused.
2.It is compatible with Windows XP/7/8 and Windows 10.
3. Screen Capture could record the game video and audio with 100% original quality.
4. It allows gamers to customize the screen size to record.
5. You can set to capture microphone sound and game audio at the same time.
6. It integrates the ability of converting recorded video.
2. Ezvid
Ezvid is another Fraps alternative for Windows gamers. Although it does not support Windows 10, it is a freeware. So Ezvid also attracts a lot of gamers.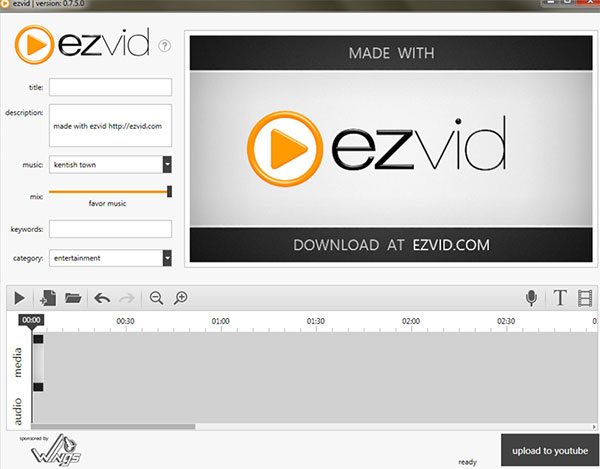 Other useful features of Ezvid include:
1. It supports to record sound simultaneously when capturing game videos.
2. Game players could use Ezvid to shoot screen in real time during gaming.
3. The built-in video editing features allow users to edit the game videos within Ezvid.
4. It has the ability to instant share the game video on YouTube with one-click.
5. If you are not satisfied with the sound in game videos, you can add background music within Ezvid. It will blend the background music without overwriting the game audio.
3. Debut Video Recording Software
Debut Video Recording Software is the only game screen capture program compatible with Mac OS on the list. When you are looking for the Fraps alternatives on Mac, you can learn more detail about the basic features of Debut Video Recording Software as below.
1. It provides 14-day free trial; then gamers have to pay for $60 to enjoy it.
2. Debut is compatible with both Windows and Mac OS, but it is not available on Windows 10.
3. It supports to capture video from screen and webcam.
4. It could save the game videos in diversity video formats, like AVI, WMV, FLV, MPG, 3GP, MP4 and more.
5. Gamers could adjust resolution, size and frame rate of the game video before saving.
4. DebugMode Wink
DebugMode Wink is the only game video recorder as the Fraps Linux alternative in this list. It is a freeware and does not have many gaudy features; however its concise interface is easy to navigate. What is more important, when you want to create some video files for your website, you can directly published the files to HTML with ease.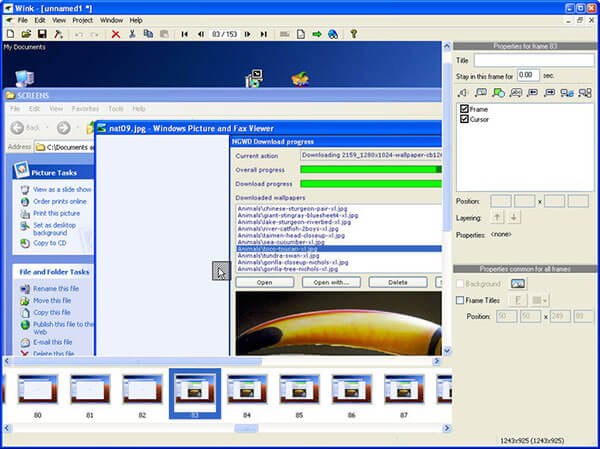 1. Wink is compatible with Windows and Linux.
2. It not only supports to record game videos, but also has the ability of shoot BMP, PNG, JPEG or GIF images.
3. This Fraps alternative will record audios automatically while shooting game videos.
4. Wink supports to export the game video as flash, HTML or EXE file.
5. WeGame
WeGame is a dedicated game capture program. And it is game video community as well. Just in one work, it is more than a Fraps alternative to record video files of games, you can also view and share game videos on WeGame website. Here are some important features of the program you should know.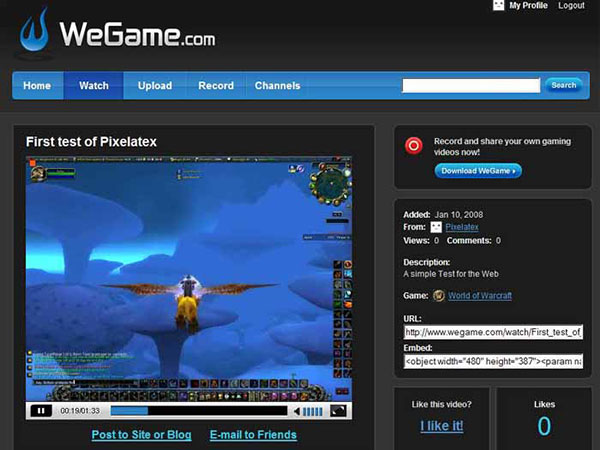 1. WeGame allows gamers to use hot keys to control screen capture. That is more convenient when playing games.
2. It will save the game videos as AVI formats. Although the video file is large, you can edit the high quality video in other programs easily.
3. You can share the recorded videos to website directly.
4. This Fraps alternative is only available for some games on its website.
Conclusion
Based on this article, Fraps is one of best game video recorders, although it has some shortcomings. But if you are looking for the best Fraps alternatives, you can choose one from the recommendations in this article. Debut Video Recording Software is the best alternative for Mac users. And DebugMode Wink is the best choice for Linux users. Ezvid is one of the best free alternative of Fraps. And WeGame is the easiest alternative for Fraps. Tipard Screen Capture will be the smartest choice, for it will give gamers the smoothest experience and highest quality outputs. If you have any query about Fraps and the alternative programs, you can share more information with us in the article.