How to Download Songs from Gaana on Windows/Mac with Ease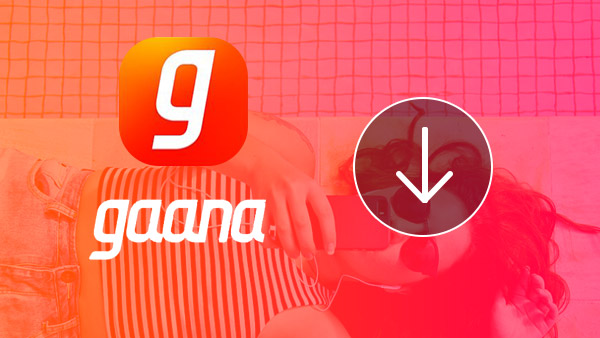 Gaana.com is one of the most popular commercial music streaming services. Everyone could enjoy free and licensed music on it. This music streaming website was released in 2010. And its unique feature is to broadcast Indian songs. The Indian music column is available to users all over the world. It is also a music community. Users could create personal playlists and display to each other. Moreover, it has developed mobile apps for iOS, Android and Windows Mobile. So users could listen to Gaana on smartphones as well.
Part 1. Download music from Gaana on Windows
Tipard Screen Capture is one of the best Gaana recording programs, since it will capture the music with 100% original quality. Then you can get a better experience for enjoying the music offline. Moreover, Screen Capture is available on almost all Windows systems, including Windows 10. It has a straightforward interface, so everyone could use it without any difficulty. Screen Capture supports multiple input sources and will convert the recorded audio to MP3 or other common audio formats automatically.
How to download music with Tipard Screen Capture
Step 1
Find out the song to download on Gaana and play it within your browser.
Step 2
Launch Screen Capture on desktop and click on Audio Recorder tab.

Step 3
The interface is straightforward with only two options and two buttons. If you enable System Audio, Screen Capture will record the sound from your computer. The Microphone Audio option is used to capture your voice from microphone. You can enable or disable them depending on your requirement. We need to enable System Audio and disable Microph Audio here.

Step 4
After settings, click on the REC button to starting recording the Gaana song.
Step 5
The blue Pause button allows user to record audio with intervals. When completed, click on the red button again and save the song as MP3 file.
Part 2. Record songs from Gaana on Mac computer
Apple has developed some useful pre-installed programs for Mac users, like QuickTime Player. And if you do not very care about the quality of the audio, you can use the record feature of QuickTime Player to download some songs from Gaana. The benefit of QuickTime Player is security and convenient. The recording process is easy as well.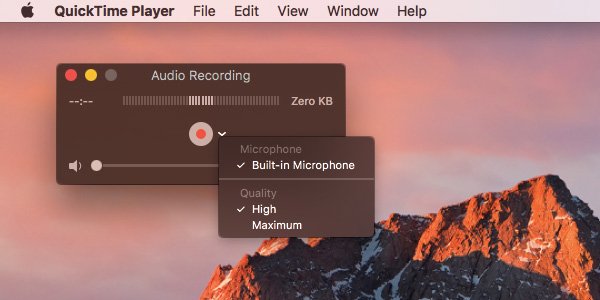 How to record a song by QuickTime Player
1. Access Gaana.com in Safari or other browsers and search your favorite song to record.
2. When you get the song, click on Play button to open it in Gaana player.
3. Open QuickTime Player on your Mac computer. You can find it in Applications folder.
4. Located to File menu and select New Audio Recording to open audio recording window.
5. Tap on the Down Arrow near the record button. Then you can set the input source and quality.
6. Back to audio recording window and adjust microphone volume by moving the slider.
7. Click on record button to begin recording and play the song to record.
8. When the song finishes, tap on record button again to save the audio to your Mac computer.
Part 3. Grab audio file from Gaana online
Many people prefer to online services, like online converters, online Gaana downloaders. Firstly, everyone could enjoy these online services without installing anything on hard drives. Furthermore, many websites provide powerful features for free. So these easy-to-use tools attract many users. The process to download music with these online services is similar. I will use Online-converter as the example.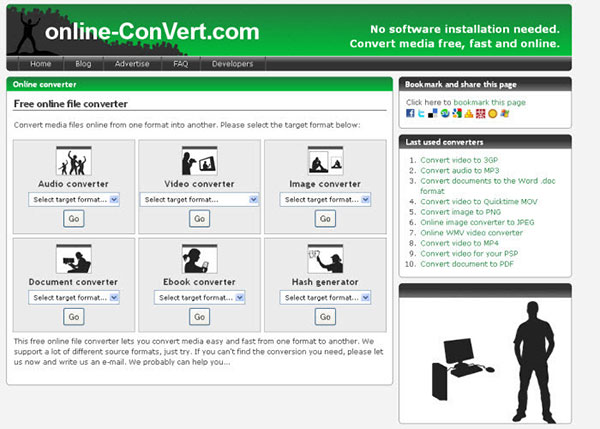 How to grab Gaana audio online
1. When play your favorite song in Gaana player, copy its address in your browser.
2. Open a new tab in your browser and visit www.online-convert.com.
3. Navigate to audio converter section; tap on Go to go to audio convert page.
4. Choose Convert to MP3 on the left side menu.
5. Then press Ctrl+V to paste the address in URL box.
6. You can reset the parameters, such as audio bitrate, sampling rate and audio channels. If you do not understand their meanings, just keep the presets.
7. Click on Convert file button to confirm the settings and activate the download process.
8. A few seconds later, you can enjoy the song on your computer offline.
Part 4. Save Gaana music within browser
Actually, there are many add-ons and extensions could help use download music from Gaana. The biggest advantage of downloader extensions is easy. The installation process is not complicated. All you need to do is to search and add the right extension to your browser, like Chrome, Firefox or Opera. In this article, I will use Chrome and DownloadHelper as the instance.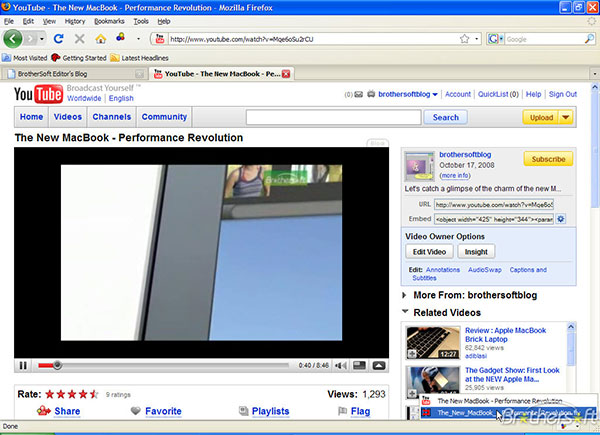 How to download Gaana music within browser
1. Search DownloadHelper in Web App Store and add it to Chrome.
2. After DownloadHelper is installed successfully, its icon will appear on the ribbon shaped as three colorful points.
3. Visit Gaana website and search for the song to download.
4. Play the song to download and click on DownloadHelper icon on ribbon area to open it.
5. Then you will discover that the song shows up in cache section. If the song does not show up, you can press F5 to reload the song.
6. Click on download button and select a folder to save the song.
7. Then you can enjoy it on your computer at any time anywhere.
Conclusion
This article introduced four ways to download Gaana music. Although it does not allow people to save music for free, users could pay for the download service. Of course, there are also free or inexpensive methods to enjoy Gaana music offline. Tipard Screen Capture is a good choice to record Gaana music, because it promises to produce the highest quality. That is especial important to music enthusiasts. QuickTime Player has the ability to record online songs as well. If you do not demand high quality audio, you can use it to download music on Mac computer. Online downloaders and add-ons are convenient way to grab songs. But you have to use the security tools to prevent from virus and other problems.