How to Download NarutoGet Video Files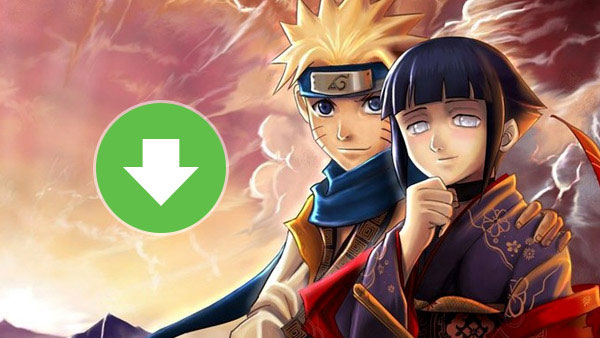 If you are a young people or an anime enthusiast, you must have heard of Naruto. This Japanese anima was first published in 2000. And more than a decade passed it is still popular around the world. NarutoGet is a video sharing website that is dedicated to broadcast Naruto's episodes. According to its official data, the daily page views have reached more than 200 thousand now. Everyone could enjoy Naruto freely. The website also organizes Naruto episodes by seasons. So viewer could locate a video clip from hundreds of episodes on NarutoGet easily.
However, many people are still more willing to download videos online and store them on personal hardware. Then they can watch them at any time anywhere. Although it provides episodes online freely, it does not allow people to download them. To meet the requirements of some Naruto enthusiasts, this article will introduce the most frequently methods to download videos.
Part 1. Download videos from NarutoGet on Windows
Since Microsoft does not provide any default solution to capture video files from online streaming sites. If you want to download videos sfrom NarutoGet on Windows, you have to use a third party program instead. There are some video downloaders for Windows users. Tipard Screen Capture is one of the best choices to get download the video. Just learn more detail about the basic features of Screen Capture.
1. Apart from YouTube, Vimeo and Facebook, Screen Capture could grab videos from any popular video websites, like NarutoGet.
2. It supports to download almost all video and audio formats, including MP4, MOV, M2TS, AVI, MKV, MPEG, 3GP, MP3, FLAC, WAV and more.
3. Screen Capture is an easy-to-use program. All you need to do is several clicks to get the desired video files.
4. It also has the ability of converting videos, so you can download a video and convert it within Screen Capture.
5. Users could use it to download videos in batch.
How to download videos from NarutoGet on Windows
Once you download and install Tipard Screen Capture on your computer, you can launch the program to download the video from NarutoGet.com accordingly. Here is the detail process you can follow.

Step 1
Access NarutoGet.com and open the video to grab.
Step 2
Return to Screen Capture and set input sources and recording screen size according to the video. You can select to capture entire screen with Full screen mode or customize the screen size.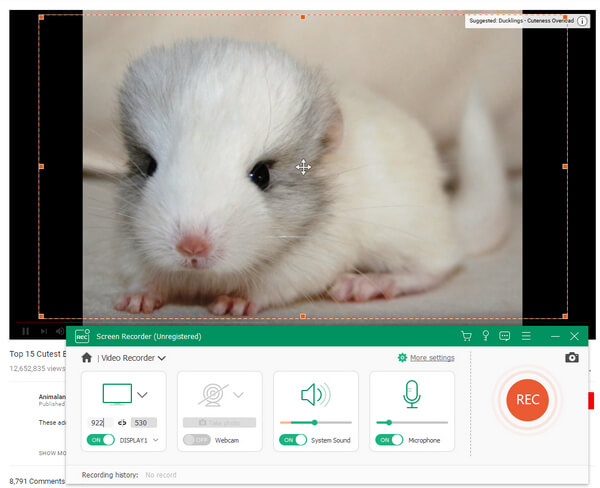 Step 3
If you need to record online video, you have to enable System audio and disable Mircoph Audio at the same time.
Step 4
After settings, click on recording button to start recording.

Step 5
If you want to download multiple episodes, you can repeat the step 3 to step 5.
It will take a few minutes to download the video clips. The video will be saved to your computer. You can enjoy it offline whenever you want.
Part 2. Grab videos from NarutoGet on Mac
As for the Mac users or iPhone users, it might be a little difficult to choose a desired program to grab videos from NarutoGet. Actually some media player is able to grab videos for you, Elmedia Player Pro is one of the best programs you should take into consideration. The program provides an easy process to grab the desired files for you. Follow the guidance below to download the video clips.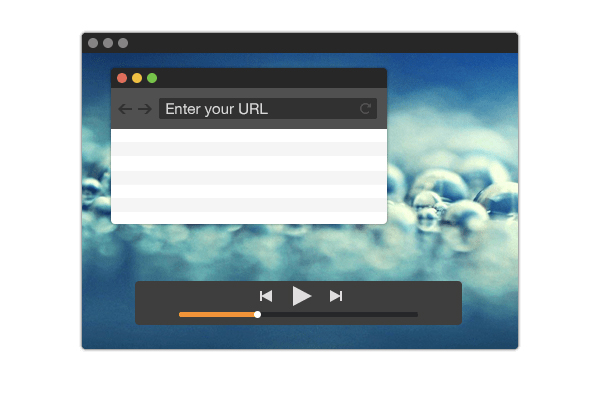 1. Once you install Elmedia Player Pro on your Mac computer.
2. Visit NarutoGet.com and navigate to the episode to download. Copy the link of the Naruto episode.
3. Open Elmedia Player and click on the Download button on Controller.
4. Enter the link into the address bar. Once you press Enter, Elmedia Player will import the video.
5. Play the video, so Elmedia Player could detect it.
6. Then located to Video tab, and click on Download to activate the download process.
Finally, you can find video on your Mac computer. If you want to transfer the video clips to iPhone, you can use the AirDrop or sync the file to iCloud.
Part 3. Capture NarutoGet videos through browser
Some browsers also have the abilities to capture videos from NarutoGet. When you install some useful Plugin to Firefox, you can turn the browser into a video downloader to capture the desired video files for you. In this article will explain Firefox and its plugin of NetVideoHunter as the example. If you are using the other browsers, you can use the similar Plugins to download video from NarutoGet without problem.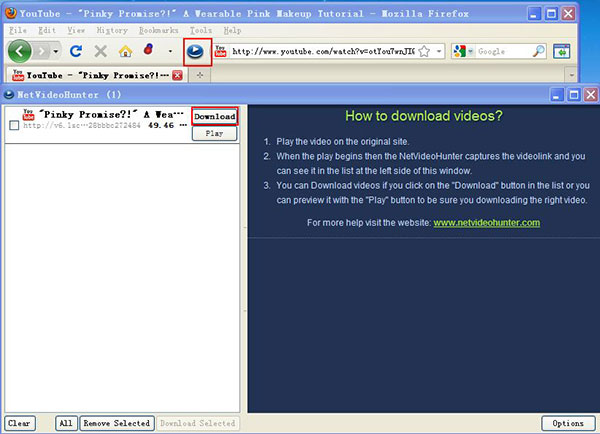 1. Search NetVideoHunter in Firefox's add-on page and install it.
2. It will appear on the ribbon of Firefox as a blue spot button, if it install successfully.
3. Open the videos to download on NarutoGet.com in Firefox browser.
4. Then click on the blue button to open NetVideoHunter window when you play the video.
5. The video will show up in the left panel of NetVideoHunter window.
6. Click on Download button beside the video. If you are not sure, you can click on Play to preview the video first.
It will take a few minutes to download the video, depending on the size of the video. And Firefox only supports single thread download. The speed is lower than software. So you need to pay more patience.
Conclusion
If you just want to capture several NarutoGet videos, you can explore the potentials of browser and its plugins. However, it is not competent when downloading dozens videos, for browser usually supports single thread download. When Firefox download big files, such as videos, it will take more time than professional software. Elmedia Player is one of the best choices for Mac users to download videos. But the program is not able to download the video clips in a batch process at the moment. At this time you can enjoy the high speed of Tipard Video Downloader. It is not only a user-friendly NarutoGet downloader, but also supports multi-threaded download. That will give you smoother experiences.
This article has introduced the most frequently used methods to download videos. And they all have their benefits and advantages. When you want to playback the video on smartphones, you can transfer the files from computer to smartphone tablets then. Of course you can burn to DVD or sync to TV to enjoy a better viewing experience. If you want to share more about your experience to get down the videos from NarutoGet, just let us know more detail in the comments.