BSR Screen Recorder and Other Alternative Desktop Capture Software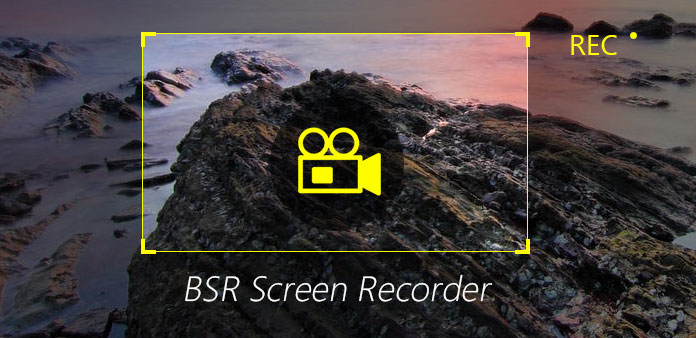 To record desktop activities in professional attitude, you need to prepare one good screen recorder to help you. And you can consider BSR Screen Recorder as Windows desktop capture software. Just as you have imaged, you can capture video presentations, tutorials, webcam videos, game plays, business issues and more. In another word, BSR Screen Recorder can help you grab high quality video and audio outputs, as well as opening webcam to record your faces. Of course, you can try other BSR desktop recorder alternatives, which provide smart and unique features too.
1. BSR Screen Recorder
The latest version Songr 2.0 has a clean and simple interface. Just search for the songs with the handy search box to get the desired files, you can get the desired music for free. In addition, on the side, you can disentangle your hunt down MP3s without installation. What is more, it will play chosen tunes or the choice to download them onto your computer. There are two major drawbacks for Songr, one is the multiple Ads. The other one is lacking of the capacity to continue intruding files and you can't pick singular capacities.
There are many simple and complex screen capture filters in BSR Screen Recorder full version. And you can use BSR screen recording software to grab audio from on desktop. It means you are able to copy anything you want through the whole PC, including videos, audio files and images.
First of all, there are many screen capture tools you can get from BSR Screen Recorder on Windows and Mac computers. Much more than common desktop record software, thus, I only list something unusual. Or in another word, it has customizing screen capture modes in 5 styles, which are full desktop, a window, a region, picture in picture and auto-pan. But it does not matter too much, because you can see similar features on BSR alternative screen recorders.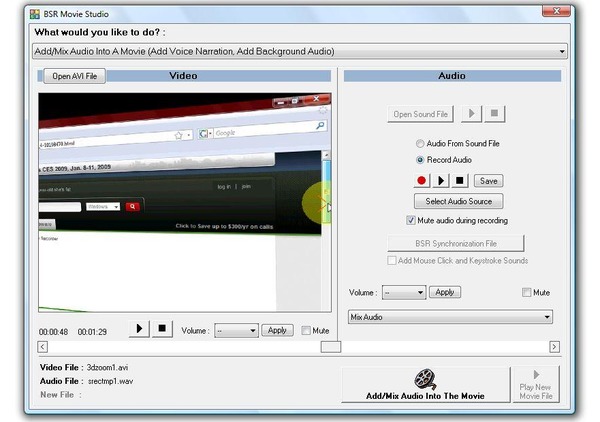 Main Features of BSR Screen Recorder
• Multiple recorded files output formats.
The standard BSR screen capture videos will be saved in AVI, and you can convert them to SWF, WMV and EXE, according to different media player requirements. As for screenshots formats, you can choose from JPG, PNG and BMP.
• Record several soundtracks.
You are able to record audio files only, or to add from microphone, speakers, CD audio, MIDI and etc.
• BSR Movie Studio and Photo Studio.
It means you can add, mix or append audio files after recording on BSR Screen Recorder full version. And there are many screenshot edit filters.
• Record effects you can apply during and after screen recording on BSR.
BSR will record keyboard typing as subtitles during screen capturing. And you can use WATCHIT mode for webcam. Or you are able to add customize watermark directly too.
• Multiple desktop object recordings.
It is easy to zoom in and zoom out while screen capturing. Moreover, you can get specific 2D and 3D zoom feature too, as well as the dynamic 3D zoom function. Once you start desktop recording, you can record your mouse cursor and custom it, from display, animation and sounds.
• Extract screenshots and sound from BSR video records.
And you are able to synchronize video and audio in automatic mode as well.
As for saving and sharing BSR Screen Recorder codec recordings, there are many settings for you to choose from. And you can pick screen record edit filters to trim, merge, and split BSR recording files without damaging output quality. The whole operating interface is clean and easy to understand. Therefore, you can still run BSR Screen Recorder full version in easy way.
Tipard Screen Recorder
Being kind of different with BSR Screen Recorder for Windows, Tipard Screen Capture aims for easier screen capturing technology support. Without too much detail desktop movement record options, Tipard Screen Capture use its unique charming video and audio recording experience to attract people, who are seeking for simplest desktop recording on PC.

Main Features of Tipard Screen Capture
• Customize screen capture area.
There are two main ways to set screen capture scale. You can drag your mouse manually, or to fill in length and width blanks to get accurate screens.
• Audio inputs free setting.
You can record system audio and microphone in differ combination. No matter you want to grab simultaneously, or separately.
• Smart capture timer.
It is the tool to set start time and stop time before grabbing videos or audio files. Or you can set to capture your screen later automatically, in fixed schedule.
• Multiple cursor effects.
As for teachers and others who need to record tutorials, adding cursor effects is always a nice way to attract listeners' attention. You can use highlight cursor, change cursor color and etc.
• Automatic preview mode.
Once you finish screen capturing, the alternative BSR Screen Recorder can help you playback to check whether you have left or record something wrong.
• Numerous input and output formats support.
Tipard Screen Capture supports 4K UHD video formats and encodings, as well as many audio input types. For instance, you can save video records as WMA and MP4, and audio recording files to MP3, AAC, M4A and WMA.
How to Record Screen with Tipard Screen Capture
Step 1
Choose the capture size of your screen
When your capture your webcam videos, games or some other video tutorials, you should determine the capture size first. You can choose full screen or customize the size by yourself.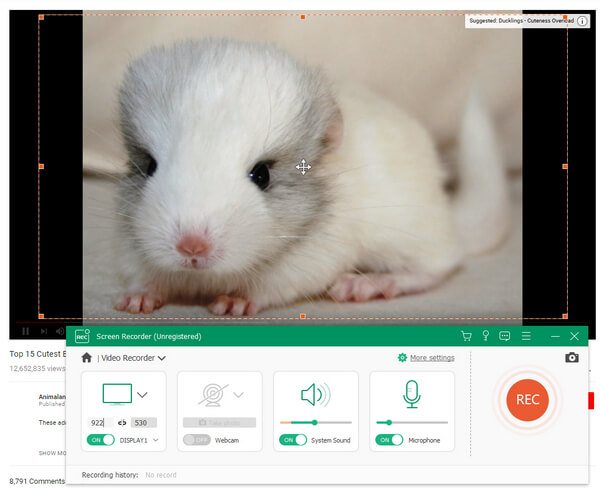 Step 2
Capture the screen in high quality
After choosing the area size of screen, you need to ensure the screen which you want to capture. For instance, if you want to capture video tutorials, you can click REC and start to capture. And then move your cursor to start your teaching process.

Step 3
Finishing the screen capture and preview it
After you complete the capturing process, click the red square to stop the capture. And then you can preview the video automatically and save it on your computer.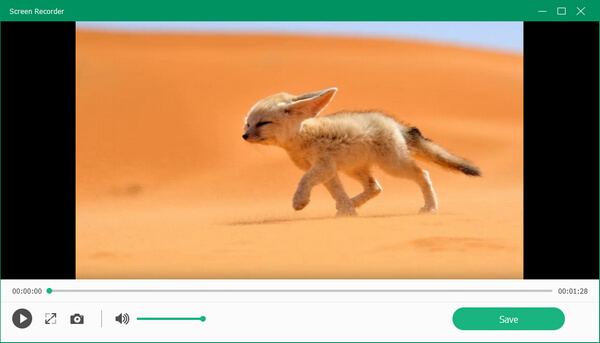 Aiseesoft Screen Recorder
Aiseesoft Screen Recorder is another professional software to record desktop activities in easy way. You can use it to capture almost all scenarios on your PC. And the screen record method of the BSR Screen Recorder alternative can be concluded into 3 steps. By choosing screen capture area, select audio setting and screen devices and then you are able to capture your target screen recording media files.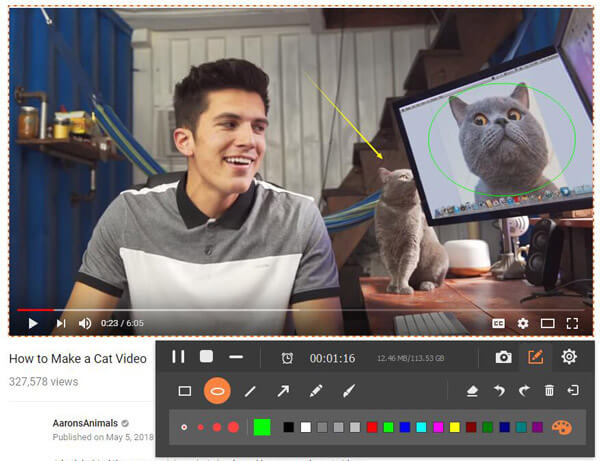 Main Features of Aiseesoft Screen Recorder
• Blue-light real-time HD video encoding technology.
You can keep original images and sound quality without any data loss.
• Special video recording effects to add on.
For instance, if you want to create tutorials, you can change cursor effect to convey your point easier.
• Use Capture Time option to grab any video session, or to use Shortcut button.
After you set screencast setting and audio inputs, you can also pick accurate video recording session by Capture Time. What's more, the BSR Screen Recorder alternative Windows program offers real-time screen draw tool too.
• Several output formats to save video and audio records.
The recorded videos can be saved as MP4 or WMV files. And as for audio records, you can in MP3, WMA, AAC and M4A, to satisfy most media players.
Aiseesoft Screen Recorder is the Windows desktop recording software. You can use it to grab any activities on your computer screen as well as audio. Moreover, Aiseesoft Screen Recorder will protect recorded media quality, just similar with screen recorder of BSR alternative program.
If you want to record videos or any activity on your screen, Tipard Screen Capture can work with that perfectly. The quality of the recorded videos are high. In addition, you can save them in any format as you like so that you can access the videos on any of your devices conveniently.