Top 5 Audacity Alternatives for Editing Audio Files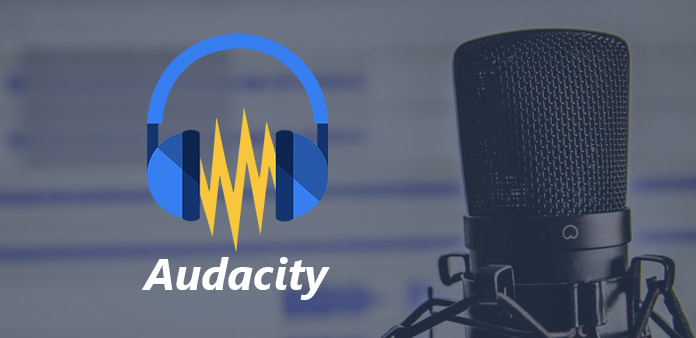 Audio editing software is the tool people can create and customize sound and music. You can record audios or process sound files upload from Internet. These audio editors are the represents among various music creation experiences. The best free sound processor is Audacity for Mac, which provides high quality audio editing filters without charge, compares with other Mac audio editors. Of course, you can get many other choices, based on your operating systems.
Audacity Review
With over 76.5 million downloads, Audacity has been the free open digital audio editor winner. You can install Audacity for Mac free and Windows computer, or you can also use it as plugin on browsers. Moreover, it can process the entire album with normalization, trimming, fading and other audio effects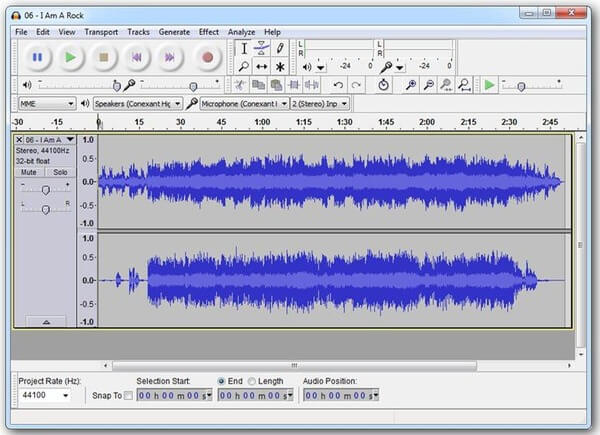 • With Scrubbing and Time Record features in new Audacity for Mac alternatives.
• Cut, copy, paste, denoise, redo, undo sound in multitrack mixing ways.
• You can change audio formats into WAV, AIFF, MP3, OGG Vorbis and other music formats by Audacity for Mac LAME encoder.
• There is built-in LADSPA, VST and Nyquist plug-in technology support.
• Change music mode to 96 KHz of multichannel audio modes, bases on 32 bits.
• No matter you edit single music track or use cross-platform, you can get precise audio filters to edit with.
The limitation of it finds that users have to install the audio editor on 32-bit or 64-bit architecture. And Audacity only supports users to display MIDI files instead of editing. There is one thing you do not need to worry that the Audacity for Mac free on most app store.
1. WavePad Audio Editing Software
WavePad supports users to edit audios both on Windows and Mac computers. With easy to use filters and various audio formats, WavePad can work as well as Audacity on Mac Yosemite. You can use the online WavePad Audio Sound Editor to personalize audio files for free too.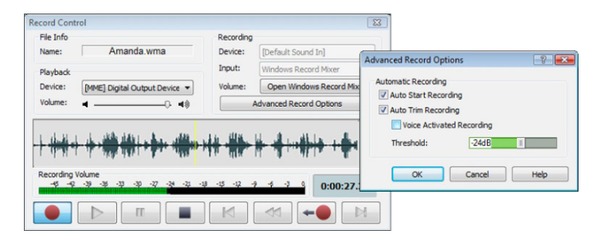 • Pitch shifting, compress, auto-trim, silence, insert, delete, paste and cut audios.
• You can get many audio effects, including amplify, normalize, equalizer, envelope, echo and etc.
• The batch process function will shorten time of editing same audio effects.
• Add tags and bookmarks on long audio files.
• WavePad supports most audio file formats, including MP3, WAV, VOX, GSM, WMA, AU, AIF, FLA, RA and etc.
• Cut and merge different music and sound files together.
WavePad works on Mac, Windows, iPhone and Android devices. No matter edit music online and offline, you can run WavePad to create your own sound. In addition, WavePad requires Mac OS X 10.5 and above, and Audacity for Mac MP3 encoder has reached 10.6 for the latest version.
2. Ocenaudio
Ocenaudio is compatible with Mac OS X 10.10 or higher, as well as Windows and Linux. Being another free sound editor like Audacity on Mac of latest version, Oceanaudio also supports VST plugins with real-time preview audio editing experiences. Moreover, the operating platform may seem beautifier than Audacity audio editing software.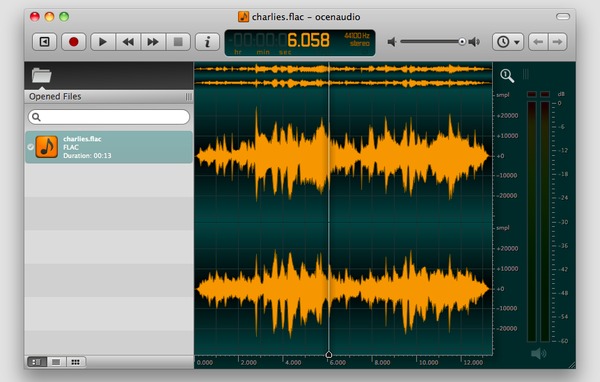 • With Real-time preview of audio effects, users can adjust sound files in more detail ways.
• The multi-selection filters enables users to normalize audio files with different portions.
• Even if your sound will continue for several hours, you can still use Ocenaudio to edit, unless your computer hard disk cannot store it.
• Numerous delicate audio-editing tools allow users to add on multiple sections.
• You can output your edited audio to iPhone and Android as ringtone.
Compare with Audacity for Mac free audio editor, Ocenaudio is more fun and daily to operate. But Audacity has more professional audio editing filters. It depends on you.
3. WaveLab Elements 9
WaveLab is developed by Steinberg, which aims at processing audio files in more professional ways. If you personalize music very often and have higher requirements towards amateurs, you can purchase for $66.99 in Amazon. There are more high quality audio editing filters and plugins you can get.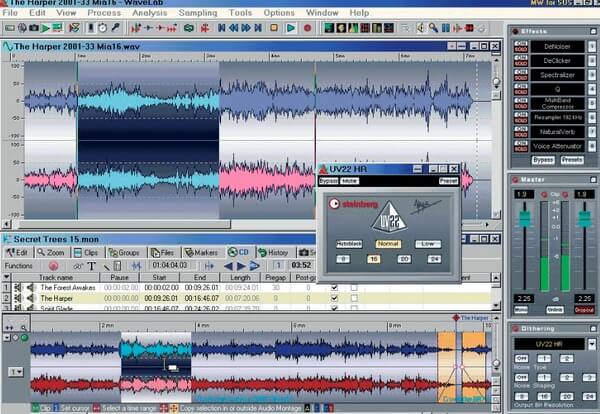 • It supports from 8-bit, 16-bit, 20-bit, 24-bit to 384 bits kHz.
• You can get many rendering options, including clip-based send effect automation, plug-in search, name scheme and so on.
• The import and output audio file formats contains WAV, AIFF, AU, MP3, MP2, RAW and most existed sound styles.
• There are 5 plugin modes, which are EQ, Compressor, Limiter, Saturator and Imager.
• WaveLab has clear interface and rich filters, to edit audio in details more like professionals.
• The SoX-based Resampler enables users to playback and render music freely.
Though WaveLab works pretty good to customize soundtracks and music files, you can get similar music editors for free. For instance, Audacity for Mac OS X free audio editor can represent better.
4. Adobe Audition CC
Adobe series have been the indispensable file processors, among all editors, because of its brand charms. With classic sound process windows, it can bring you into serious status, and get inspired with more new ideas. Though at present, Adobe Audition cannot convert DV file formats into audio ones.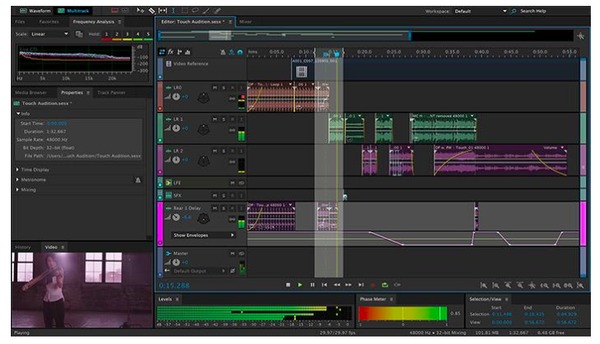 • Adobe Audition CC provides large number of audio editing filters, which aims to perfect every soundtrack.
• You can do noise reduction and multitrack recording with digital audio workstations.
• The audio restoration can highlight certain part of audios and denoise as well.
• The import and output audio file format conversion contain most audio types.
After you sign up, you can get 30 day free trail to experience all Adobe Audition CC filters without any charges, just similar with Audacity for Mac free audio editor too. After that, you need to purchase monthly, for 19.99 per month at present for discount.