Best Ways to Play AVI on Android Phone/Tablet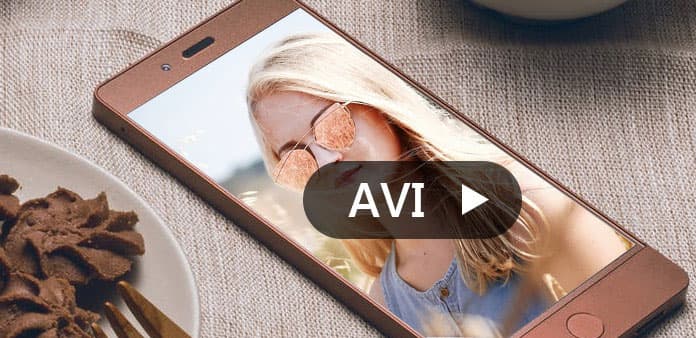 As screen becomes larger and larger, people increasingly prefer to watch videos on their smartphones. Compatibility is the biggest problem to enjoy videos on Android phone. Generally speaking, AVI and other high definition video formats are not playable on Android. So, you will need a powerful tool to help you. In this post, we are going to show you the best methods to play AVI on Android devices. If you want to enjoy AVI movies on your handset, you can choose a method introduced in this article and follow our guides. In short, our guides could help you watch AVI videos on Android more easily than ever.
Method 1. Play AVI with top 6 third party players on Android
1. VLC for Android
The system media player on Android does not support AVI format files, so you will need a third party video player. If you have used VLC Media Player on your computer, you can use VLC for Android on your Android phone, which is available in Play Store. As you know, VLC is a popular media player that is compatible with many audio and video formats, including AVI.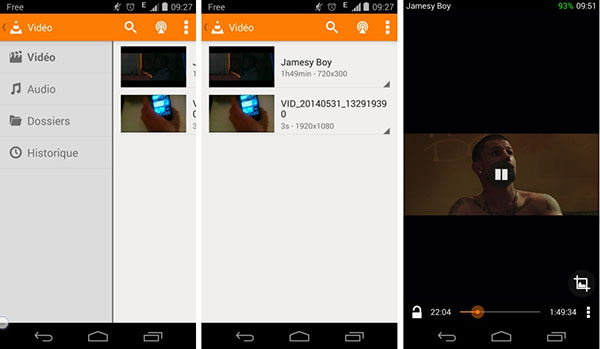 How to play AVI via VLC for Android
Step 1:Open VLC for Android on home screen after installation.
Step 2:Tap on the "Menu" button with three dots icon on upper right corner.
Step 3: Choose "Preferences" option and then press "Directories". Then you can set the folder contains AVI videos.
Step 4: Back to the interface and go to the "Video" tab. Tap on an AVI video, it will switch to player screen and start playback AVI on Android phone with VLC.
2. MX Player
According to the developer, MX Player supports almost all video formats. Its key features include:
1. It has the capacity to playback various video formats in full resolution.
2. MX Player is also a useful tool to stream HD videos online.
3. During playing AVI videos on Android, you can control the playback or zoom in the videos.
4. This AVI player also supports variety of subtitles.
Pros
1. MX Player is compatible with a wider range of video formats.
2. It could keep the original video quality as much as possible.
Cons
1. The settings are a little complicated to beginners.
2. It needs to install manual codec for some kind of video playbacks.
3. Mobo player
Mobo player is one of the best media players for Android devices. Its basic features include:
1. It has the ability to play AVI videos on Android for both online and offline.
2. You can stream videos through HTTPS and RTSP protocols.
3. Mobo player allows you to create and manage playlists for viewing videos later.
4. Another amazing feature is floating window, which makes multitask easier on Android devices.
5. You can take snapshots of the video within Mobo player.
Pros
1. The interface is straightforward and easy to navigate.
2. It could play AVI files without extra software.
Cons
1. This player is large and runs slower.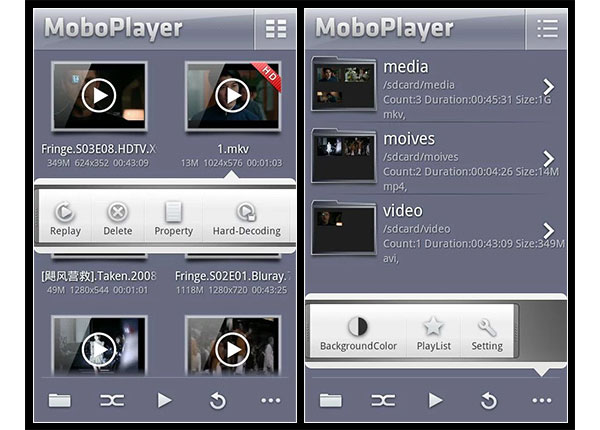 4. YxPlayer
YxPlayer is a versatile media player supports AVI playbacks on Android. Its principal features include:
1. It is able to play various video formats, including AVI, MP4, 3GP, MOV and more.
2. You can stream AVI movies from Android phone to Chromecast and look at it on larger screen.
3. This AVI player also offers several basic image and video editing tools and filters.
4. You can share the videos to your friends within YxPlayer directly.
Pros
1. It is available to Android, iOS and Windows phone.
2. The playback quality is great.
Cons
1. It does not support floating window.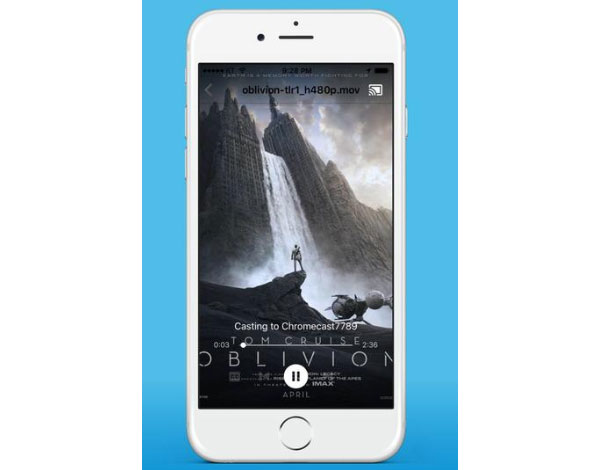 5. KMPlayer App
KMPlayer App is a well-known desktop media player. And now it has released mobile app for Android devices. Its key features include:
1. It supports almost all video and audio formats, including AVI and MKV.
2. Besides AVI videos stored in storage, you can play online videos with this AVI player.
3. KMPlayer allows you to make playlist contains your favorite videos.
4. You can control the AVI playbacks on Android totally, like skip, volume, brightness, speed and more.
Pros
1. It offers great audiovisual experiences on smartphones.
2. All videos play in original quality.
Cons
1. AVI video loading speed is slower.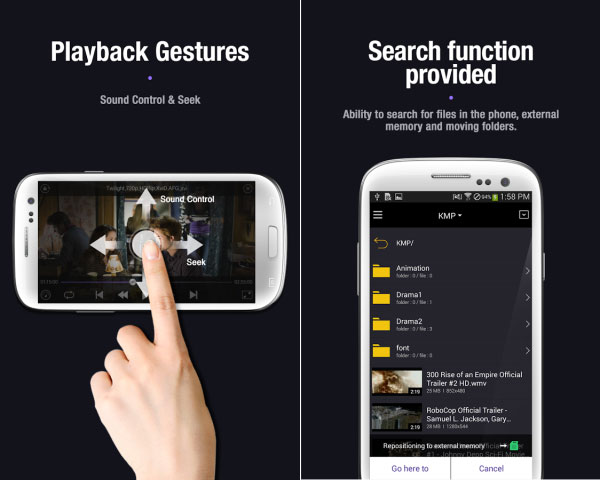 6. Vplayer
Vplayer is another powerful video player for Android phones. Its principal features include:
1. This media player is compatible with AVI, MKV and other commonly used video formats.
2. It has the capacity to play AVI on Android more smoothly using hardware acceleration.
3. Vplayer supports multiple audio tracks.
Pros
1. The interface is concise and easy to find what you want.
2. This AVI player is free of charge.
Cons
1. It cannot stream or share videos.
2. You have to watch ads to exchange free features.
Method 2. Convert AVI to Android supported video file for playback
Almost all Android phones have system multimedia players, although they may not support AVI playbacks. If you do not want to install third party media player, you can convert videos for playing AVI on Android supported video formats. We recommend Tipard Video Converter Ultimate, because it has the ability to transcode AVI videos without quality loss.
How to convert AVI for Android
Step 1
Download and install Video Converter Ultimate on your computer. It has a dedicated version for Windows and Mac respectively.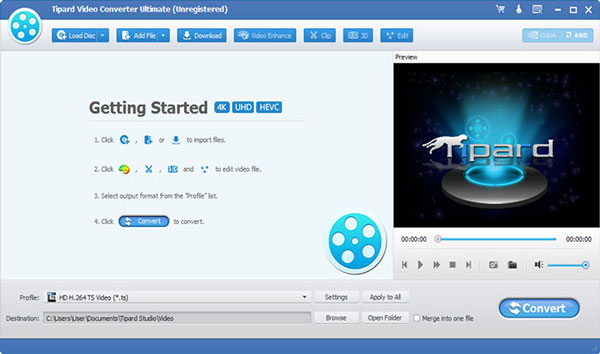 Step 2
Run Video Converter Ultimate and click on the Add File button on top ribbon to load the AVI video you want to view on Android phone.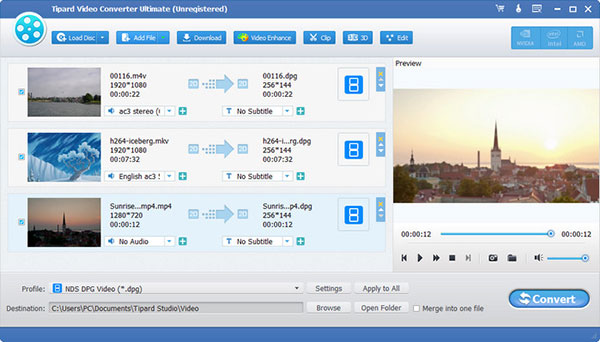 Step 3
Open the Profile drop-down list on bottom and choose a video format according to your phone model. Then back to interface and pick up a location to store the output by hitting the Browse button.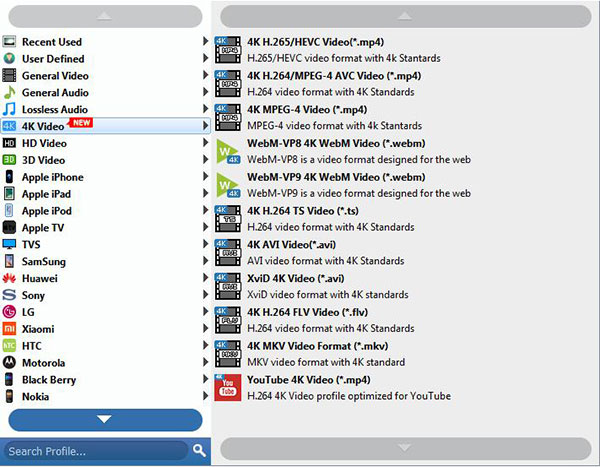 Step 4
Click on the Apply to All button to start transcoding. After convert, you can transfer the video to Android phone and play it with system media player.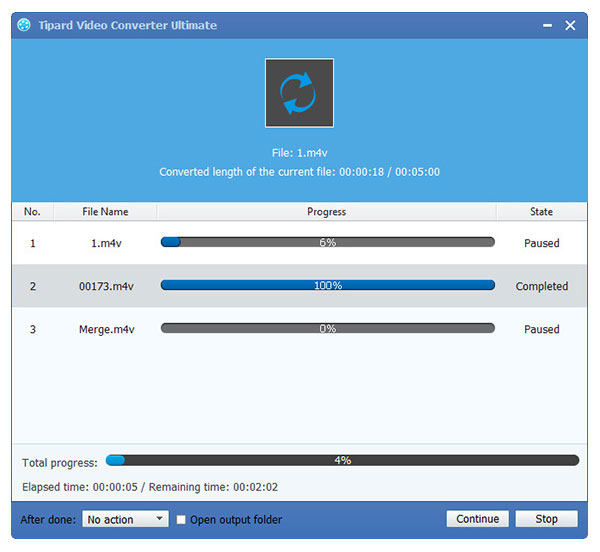 Conclusion
Now, most Android phones equipped high resolution screens. That gives users a good chance to get better quality audiovisual experiences on smartphones. Unfortunately, there are still some restricts about video formats compatibility, such as AVI or MKV. We have showed how to play AVI videos on Android with VLC for Android. And other five best multimedia players are available to download from Play Store. You can read our guides and discover your favorite AVI player for Android device. If you do not like to install more apps on your phone, you can use Tipard Video Converter Ultimate to convert AVI videos for playback on Android.