How to Solve My Phone Won't Turn on Issue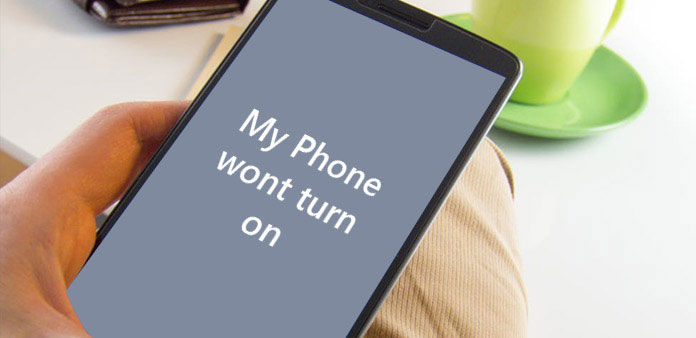 There are many reasons could lead to mobile phone won't turn on. Failed update, for example, could make the operating system crashed. Other reasons include incompatible apps, virus, malware, deleting system files accidentally and more. Compared to reasons, people are more likely to expect to learn what to do when my phone won't turn on. Currently, Android and iOS are two most commonly used mobile operating systems. And we are going to show you multiple solutions when iPhone or Android phone won't turn on in this post. These solutions are all legal and have been validated in our lab. When you have problems to turn on your mobile phone, you can try our step-by-step guides.
Part 1: What to do when my iPhone won't turn on
Solution 1: Charge your iPhone
To protect iPhone and iPad battery, Apple has designed that the iDevice won't turn on when the power charge is too low. So, when your iPhone refuse to turn on, the first thing you should do is to plug in your device and let it charge for up to an hour.
After charge the iPhone for a few minutes, the charging screen will appear with a battery icon. If you do not see the charging screen an hour later, you should check the jack, USB cable and power adapter. Make sure everything is connecting correctly.
If your iPhone still shows nothing, you can move to next solution.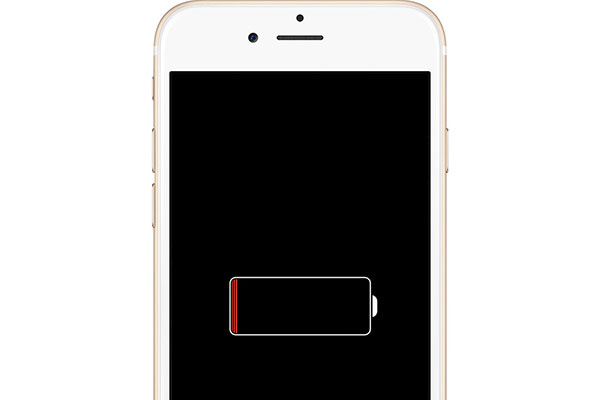 Solution 2: Reinstall iOS
This way could solve the problem of operating system crash produced by update failure, but not damage to personal data.
Step 1: Plug your iPhone or iPad to the computer and launch iTunes.
Step 2: On iPhone 7/7 Plus, you can hold down the "Sleep/Wake" and the "Volume Down" buttons simultaneously. For iPhone 6s and earlier models, iPad, you should hold the "Sleep/Wake" and "Home" buttons at the same time.
Step 3: Keep holding the buttons until the recovery mode screen appears after Apple logo shows up.
Step 4: When the update and restore dialog pops up in iTunes, click on the "Update" button to reinstall iOS.
Solution 3: Reset Proximity Sensor
Malfunction in the proximity sensor could cause that iPhone won't turn on too. At this time, reset proximity sensor could make your iPhone live back from the dead.
Step 1: Hold down the Home and Sleep/Wake keys at the same time to restart the device.
Step 2: If you can go to the home screen, open "Settings" app and navigate to "General"-> "Reset".
Step 3: Tap on the "Reset All Settings" option to execute proximity sensor reset.
This method will erase all your preferences and personal settings; while your personal data will not be deleted.
Ultimate solution: Tipard iOS System Recovery
If the methods above do not work for your iPhone, you should try Tipard iOS System Recovery. It could fix various iPhone problems, like locked out, system crashed, and my phone won't turn on. Moreover, it will not ruin your data.
Step 1: Install iOS System Recovery to your computer. And connect the iPhone to the PC with a USB cord.
Step 2: Launch iOS System Recovery and click on the "Start" button, it will recognize your iPhone automatically.
Step 3: On the confirmation window, this application will show you basic information about your iPhone, like model and iOS version. If they are not right, you have to correct them.
Step 4: Click on the "Repair" button to start fixing your iPhone.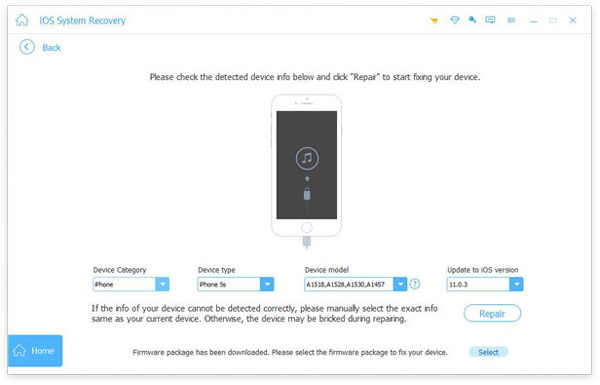 Part 2. How to fix the Android phone won't turn on Issue
Charge the Android device
Similar to iPhone, Android device won't boot on when the power is too low. Recently, several customers have reported that smartphones exploded when charging. According to investigation, third party charge adapters could bring additional risks. So, we suggest that you'd better use the original accessory to charge your smartphone.
Wait for a few minutes; if the charging screen shows up, you can start up your Android phone as usual.
Hard reset Android phone
If the Android phone is still frozen, you can try to execute hard reset.
Remove the battery from the Android device if it has a removable battery. Ten seconds later, put the battery back and reboot your Android phone. It may run normally.
For the Android devices without removable battery, you can hold the Power key for at least ten seconds and force it to boot back up.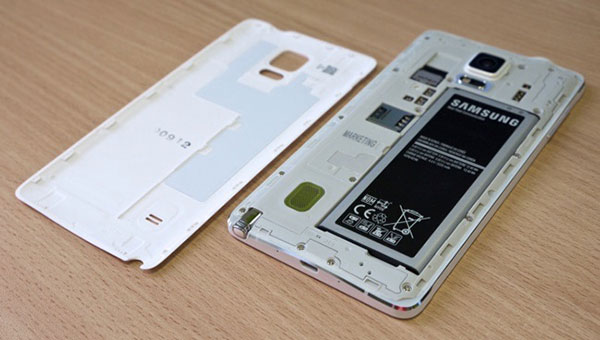 Factory reset
That is the ultimate solution to fix an Android phone won't turn on. And it will wipe all personal data and settings from your handset.
Step 1: Press both the "Power" and "Volume down" buttons simultaneously until recovery mode screen appears.
Step 2: Highlight "Wipe data"/ "factory reset" on the list by Volume keys and hit "Power" key to execute it.
Step 3: Select "Yes", "delete all user data" on the confirm screen. When factory reset is done, choose "reboot system now" to complete the whole process.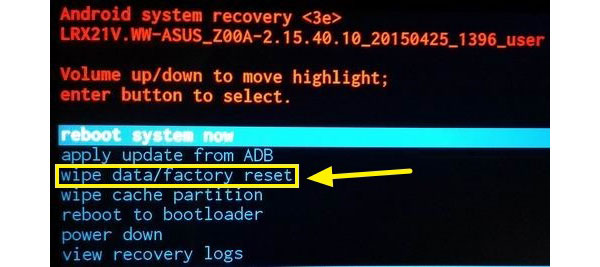 Restore lost data
After factory reset, you will need to restore your data using Tipard Android Data Recovery. It is a professional data recovery tool for all Android devices.
Step 1: Run Android Data Recovery desktop app after installation. Hook up your Android device to the computer.
Step 2: Follow the on-screen instruction to turn on the USB debugging mode on Android phone. Then Android Data Recovery will scan recoverable data automatically.
Step 3: You can choose data types and go to detail window to select certain files.
Step 4: Click on the "Recover" button. All selected data and files will be back to your Android device in original quality within a few minutes.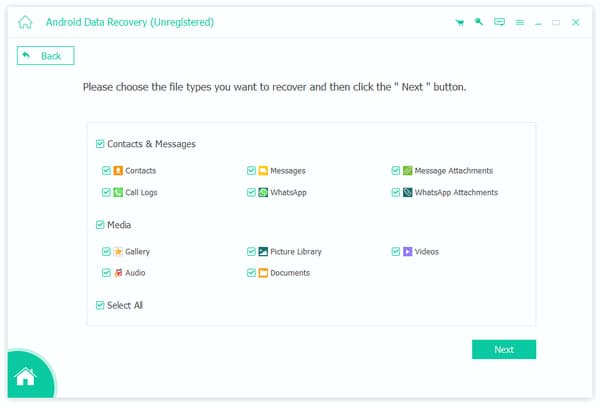 Conclusion
Now, you might grasp several ways to solve the problem that my phone won't turn on. Although iPhone and Android phone run different operating systems, they all face many bugs and problems. To be honest, there is no perfect operating system. No matter what reasons lead to your phone won't turn on, you can use the solutions introduced in this article to get rid of it. For iOS users, Tipard iOS System Recovery is the ultimate solution to fix all kinds of software issues. And Android Data Recovery could help Android users to find their data back during fixing system.