How to Fix iPhone Black Screen with The Easiest Way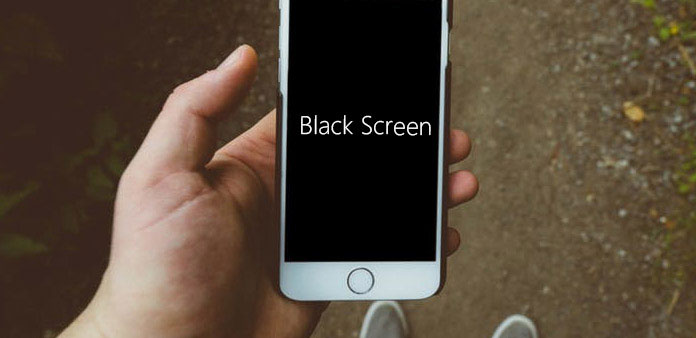 What will comes to your mind first, when your iPhone screen goes black? Is it out of power? Does the iPhone black screen caused because of the software inside crashes? Or maybe the habit of watching videos during shower is the real factor. It is true that black screen in iPhone contains many situations and issues. And if you search online, you may be more confused, with the lengthy of vague operations. To enable users determine the real cause of iPhone black screen and get easy to understand solutions, I divide black screen issues into two main aspects. You can read and find out why and how to fix Apple iPhone black screen.
Part 1: Hardware & Software Issues Cause iPhone Black Screen
Things will be easier if you have found which cause your iPhone goes black screen. Think carefully whether you have fell iPhone from the high place several ago? Or the Apple iOS device has been dropped into soup or somewhere socked with water. If the answer is yes, then there is the large possibility that the iPhone black screen is caused by outside damage.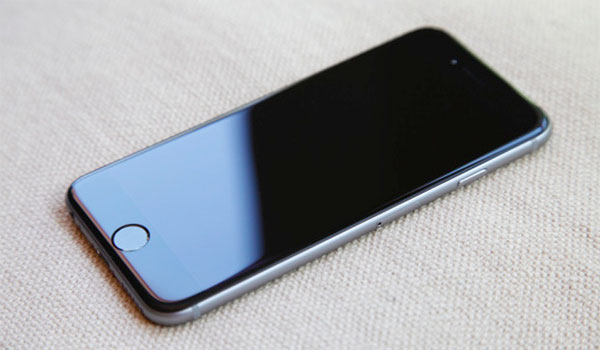 For people who brings iPhone around, and no water or hardware damages suffered. The main cause may refer to malware hided inside your Apple device. The terrible update or not stable firmware is responsible for iPhone screen black as well. Do not forget to check your left iPhone storage space. If there is no enough space for normal iOS running, it is more tend to cause software crashes and black screen on iPhone. For instance, the iPhone black screen with loading circle indicates software crashes.
Part 2: Fix Black Screen on iPhone in Hardware Issues
If you hold the opinion that it is hardware damages, which disturb the original iPhone operating and cause black screen issue, then you need to have a small test to get the precise cause. The first step is to charge your iPhone, to see the battery and charging port can work or not. Change the charger and battery if your black screen iPhone was unresponsive. Clean every port with the small and soft brush.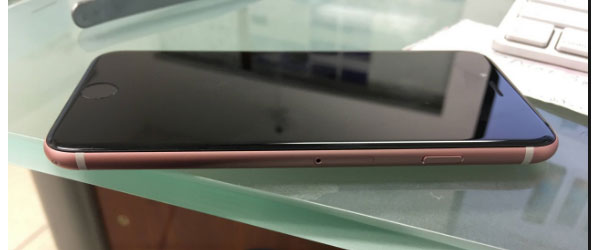 The alternative method of fixing iPhone black screen is to visit the local Apple Store nearby, or go to the iPhone repairing center to check thoroughly. Under most situations, you will be asked to change a new iPhone screen. Or you can dismantle the iOS device, to check the inner connection.
Part 3: Fix Black Screen on iPhone in Software Issues
If you have the good habit to take and use iPhone, away from random falls and water, then the possibility of OS and inner crashes will be more accurate. There are mainly three ways to fix the iPhone black screen issue, by iOS system recovery software in data lossless mode, iPhone restart and restore. The latter two solutions may have been familiar with people already, data loss but quite useful in some cases.
Method 1: Fix Black Screen on iPhone by Using Tipard iOS System Recovery (Recommend)
You can get rid of all awkward situations occurred on iPhone, Tipard iOS System Recovery can fix your stuck iPhone into normal state again, without data loss and no difficult operations contains. And you are offered two iOS recovery modes, by Recovery mode or DFU mode, to fix iPhone disabled, frozen, bricked, or stuck in black/white/red/blue screen and other iOS errors. It supports all iOS devices, including new released iPhone 7.
iOS System Recovery Overview
Highly compatible with all iOS devices.
Fix iPhone from DFU mode, recovery mode, Apple logo, etc. to normal state.
No data loss during the whole iPhone system recovery.
Easy to use interface.
How to Fix iPhone Screen Goes Black
Step 1
Connect iPhone to computer.
Launch Tipard iOS System Recovery and use USB cable to link iPhone with computer, hit "Start" to detect iPhone.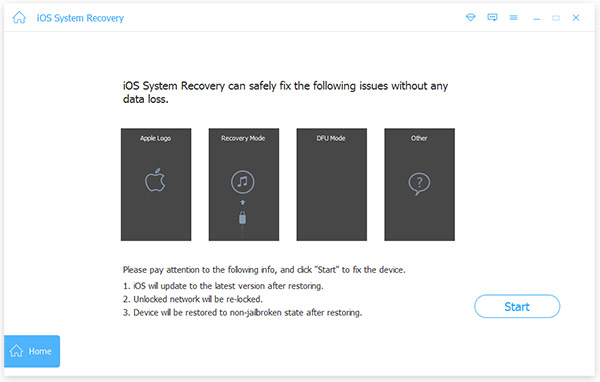 Step 2
Check the detected iPhone.
There will be basic information of your black screen stuck iPhone, check and adjust if something goes wrong.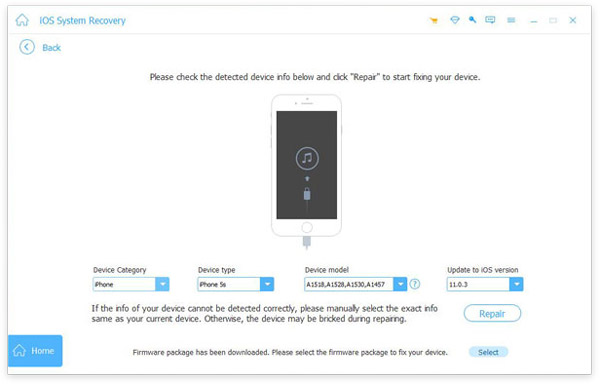 Step 3
Repair iPhone black screen.
Hit Repair icon in the corner, to solve iPhone black screen issue. You may need to wait a moment and keep iPhone connected to computer.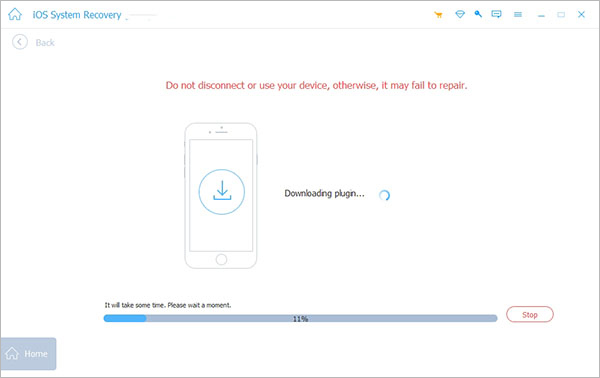 Note: Your iPhone will be updated to latest version after iOS system. And the jailbreak iPhone will date back to non-jailbreak state.
Method 2: Restart iPhone – For Unidentified Cause
Press and hold Sleep/Wake button, then the red slider will appear. Slide the slider to the off direction, to turn off iPhone. Turn on iPhone by pressing Sleep/Wake option. If you see the red slider again, slide it to turn iPhone on.
If the red slider does not shown, long press Home and Power together, up to 10 seconds. When you see the Apple screen, release them, to fix the black screen on iPhone.

Method 3: Restore iPhone with iTunes – Date Back before iPhone Black Screen
Using iTunes to restore and fix the iPhone black screen is the relative method. If you do not have recent iTunes backup files, then you have better not to restore iPhone to fix black screen, because it will remove all your previous iTunes data.
Use USB cable to connect iPhone to computer. Later, launch iTunes of the latest version, and detect your iPhone for a while. Choose Summary and find Restore iPhone button. Hit Restore when you see the dialog to ask whether you are sure to restore the iPhone.

Conclusion
All in all, check whether the hardware or software problems, and then to find related solutions will be the smart and time-saving method, to fix iPhone stuck in black screen, and other related black screen problems. If you have anything hard to understand, feel free to contact us.