How to Fix iPhone Stuck in Headphone Mode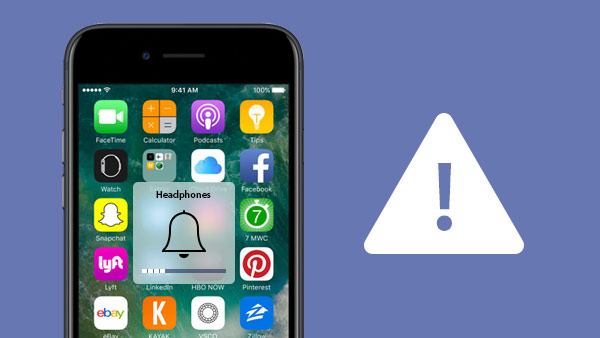 I have the iPhone 6, it works great. And yesterday none of the external sounds work. I can't hear any of a phone call, text message alert tone, and I can't listen to music unless I'm using headphones. I try to adjust the volume up/down buttons, and the volume indicator shows "Headphones" instead of "Ringer". I'm so confused. Is anyone else facing this problem and how to solve iPhone stuck on headphones trouble? –Frank
Most of the iPhone users have encountered with this iPhone stuck in headphone mode problem, and someone may ask "Why my iPhone is stuck on headphones mode? It could be piece or dirt in the headphone port, and iPhone misunderstand the headset still in the jack. Also, it often caused by wrong operations and affected with damp headphone jack. Fortunately, it is easy to fix the iPhone stuck in headphones mode quickly with help of following tips.
Method 1: Plug and unplug the headphones several times
You can get your iPhone out of headphone mode with your headphones, just connect them into iPhone and disconnect headphones several times.
Method 2: Clean the headphone jack
Some users said that they solve this problem by using a toothpick to clean the headphone port to remove the dust or dirt, also you can try to use a hair dryer to blow the jack. This may work even if there is nothing you can see stuck inside. Be careful, and do this lightly.
Method 3: The way to fix iPhone stuck in headphone made due to misoperation
The simplest solution is to restart your iPhone by holding down the power button until it says "Slide to power off". Then, hold the power button for an extended few seconds to restart.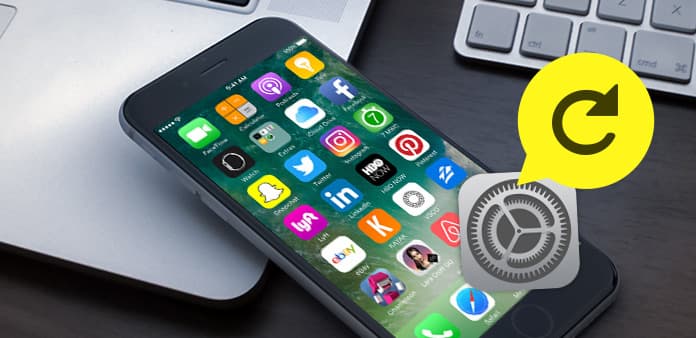 Method 4: Reset or restore the iPhone
Reset iPhone: Go to Settings->General -> Reset->Reset All Settings. Also, you can choose "Erase All Content and Settings" to restore your iPhone.
Tip: Before restoring your iPhone, please backup your iPhone with iTunes or iCloud first.
Hopefully the solutions above can fix your iPhone stuck in headphone mode. If these methods didn't solve the error, you'd better take the iPhone to Apple Store to get the problem diagnosed by the Apples' technical department.
You May Like the Hot Software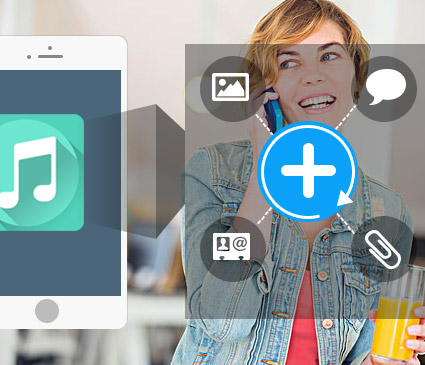 Recover lost/deleted message, photos, notes and other data after your resetting or restoring iPhone.
Retrieve iPhone data from iTunes Backup and iCloud Backup
Support all models of iOS devices, including iPhone 6s/6s plus/6/6 plus/5/5s/5c/4/4s, iPad Pro, iPad Air/2, iPad mini/2/3/4, iPod Touch and the latest iOS 9.