How to Jailbreak Android Phone With Best Ways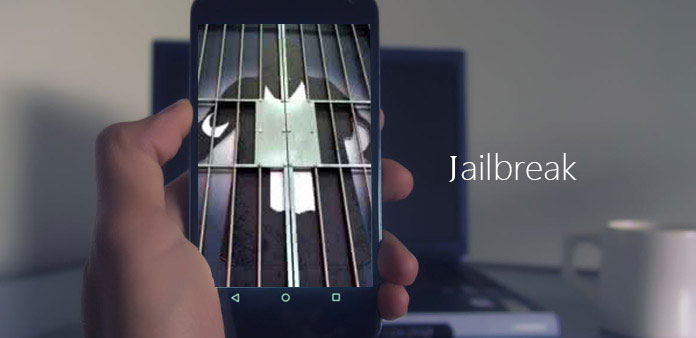 Today, our smartphone is smart enough to penetrate every aspect of our daily life. But you may notice that all the features you enjoy are come from third party apps, such as retailer apps, utilities, game apps and more. You cannot custom Android operating system. While many experts said Android is open than iOS, ordinary people may not have such experiences. Jailbreak Android is the only choice to get the real open operating system. After crack Android phone, you can access Android operating system or custom ROMs as you wish. Other benefits include Android performance enhancement, manage cache and more. To help you root Android successfully, we are going to introduce the best ways to achieve this task and the step-by-step guides.
Part 1. Back Up Android Data Before Jailbreak Device
We have talked about the benefits of jailbreak Android apps. You also should understand that it is not supported by smartphone manufacturers, venders and carriers. In order to protect your personal data from loss, you should learn an Android recovery tool, such as Tipard Android Data Recovery. One advantage of Android Data Recovery is that it works for both accessible and broken Android phones. Moreover, it is not only an Android data recovery tool, but also a backup application.
How to back up Android data before jailbreak
Step 1
Run Android Data Recovery after downloading and installing it on your PC.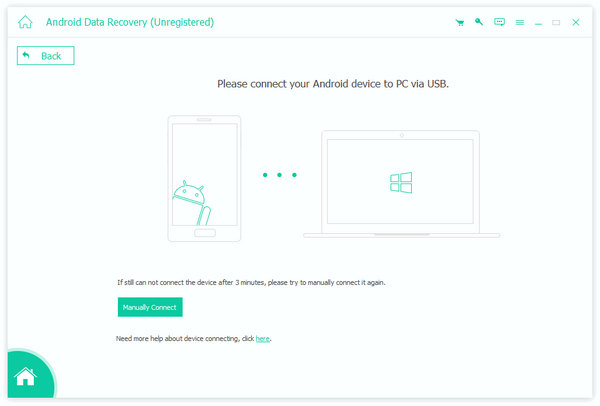 Step 2
Link the Android phone you want to jailbreak to the PC with a USB cable.
Step 3
After Android Data Recovery recognize phone model, it will show you how to enable USB debugging mode. What you have to do is to follow the instruction.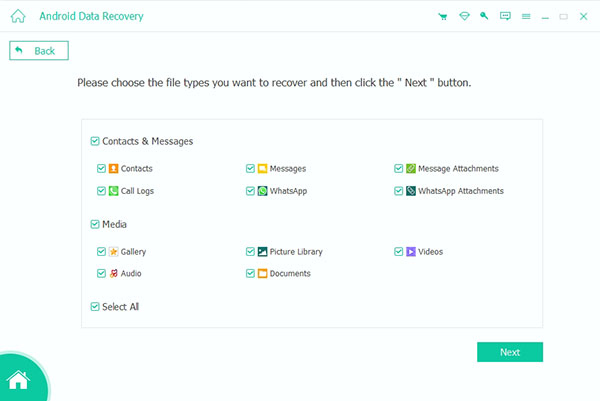 Step 4
Then you can go to Data Extraction tab and select data types, including Contacts, Messages, Call logs, Pictures, Videos and more, for backup to PC. And you can go to detail page and choose certain files to export by hitting the Next button.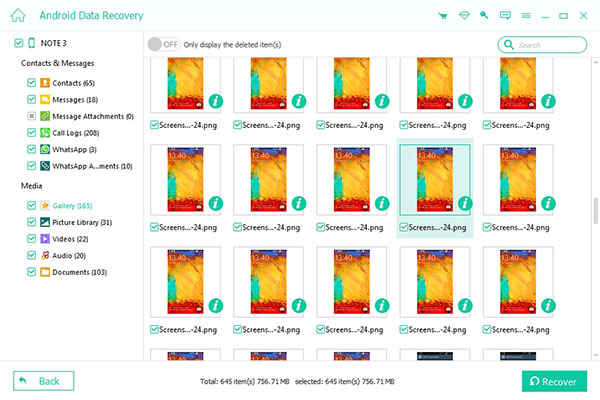 Step 5
Once click on the Recover button, Android Data Recovery will do the rest work. After backup, you can start jailbreaking Android without any worries.
Part 2: Top Methods to Jailbreak Android Phone/Tablet
1. Jailbreak Android with KingoRoot on PC and Android
Although some free tools may not have so extensive features, they are strong enough to jailbreak most Android phones. According to our lab testing, KingoRoot is still the best free jailbreak Android App on market. It has both PC version and APK to help you root your Android phone easily.
Method 1. How to root Android phone on PC
Step 1: Launch KingoRoot desktop program and connect your Android phone to the PC via USB cable.
Tip: Make sure you have opened the USB debugging mode on your phone and full charged the battery.
Step 2: If KingoRoot detects your phone and shows phone model on the interface, that means it supports to root your device. Then you will receive a warning message on your Android phone. You should read it carefully before rooting Android phone.
Step 3: When you are ready to root your smartphone, click on the ROOT button on KingoRoot interface to start rooting.
Step 4: Wait until KingoRoot shows ROOT SUCCEED. Don't touch or remove your Android phone from the PC during the process.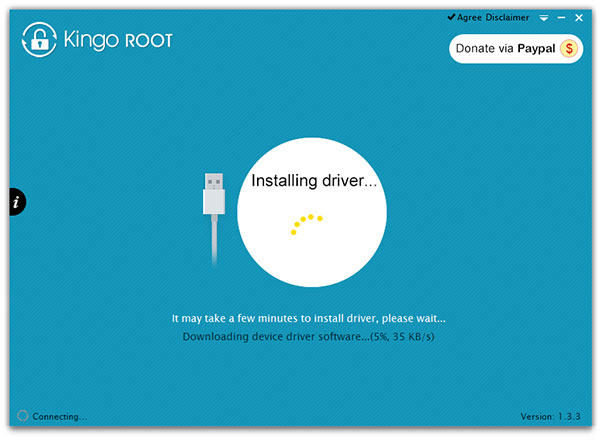 Method 2. How to root Android phone on Android
Step 1: Unlock your Android handset and open the Settings app on home screen. Turn on the Unknown Sources option in Security screen.
Step 2: Access KingoRoot website in your mobile browser and download KingoRoot APK file to your phone. Tap on the downloaded APK file and install it on Android phone.
Step 3: When you want to jailbreak your Android phone, open KingoRoot app and tap on the Root button. It will start jailbreaking your phone immediately.
Step 4: When jailbreak Android is done, you can reboot your Android phone and check the root status with Root Checker, which could be downloaded from Play Store.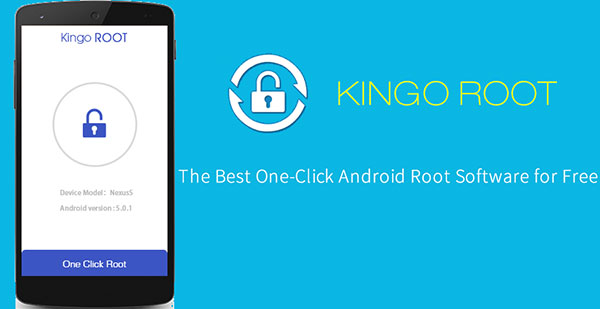 2. Jailbreak Android with TunesGo
There are many jailbreak Android programs on market. Some are free of charge; others need to purchase. Generally speaking, paid tools offer extensive features than freeware, such as TunesGo. It is an all-in-one Android phone utility. Cracking Android is just one function of this toolkit. If you need a versatile Android manager without considering the cost, it may be a good choice.
Step 1: Download and install it on your computer. Plug the Android phone you'd like to root into your computer too.
Tip: you have to turn on the USB debugging mode on your Android phone. You can find it in Settings-> Developer Options usually. If you cannot find the Developer Options on Android 4.2 or above, you have to tap on the Build Number in Settings-> About phone 7 times to evoke the Developer Options.
Step 2: Run the toolkit and go to the Toolbox tab. Find out and open the One-click Root tool in Other Tools section.
Step 3: On the confirm window, click on the OK button to start jailbreaking Android phone.
Step 4: After rooted, remove your phone from the PC. Then you need to download SuperSU from Play Store and install it on your Android phone.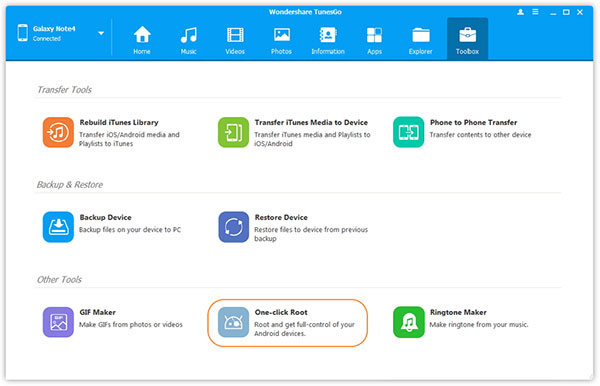 Part 3: Manage Android Device After Jailbreak
After crack your Android phone, you also need a powerful tool to manage files and access operating system. There are several excellent root file managers available in Play Store, such as Root Explorer. It offers extensive wonderful features.
1. The built-in APK Binary XML viewer allows you to view the manifest of any APK on your phone.
2. You can read and edit app files within the text editor.
3. Root Explorer gives you the right to set and change system files permissions.
4. You can decide which app to open a file by default.
5. The tabbed interface feature is able to open folders in tabs and switch between them quickly.
Other features are waiting for you exploring.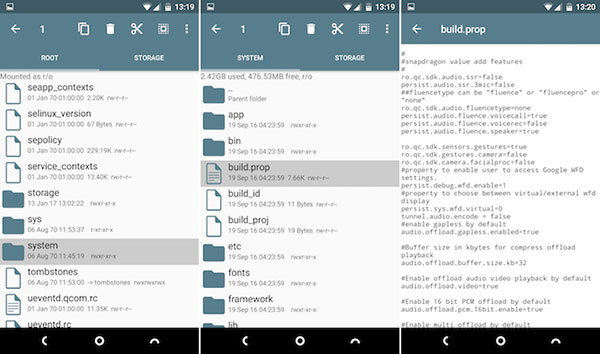 Conclusion
In this article, we talked about the best methods to crack an Android phone. After you bought an Android phone, you would discover that there are many pre-installed apps in your phone. To be honest, most of pre-installed apps are useless. The bad news is that you cannot uninstall these apps without jailbreaking Android phone. Plus, these pre-installed apps use a lot of internal storage and hinder you to install other useful applications. To help you control your own smartphone completely, we shared the best ways to root it, including the paid one and free one. Remember that before jailbreak your Android phone, you should backup data and files with Tipard Android Data Recovery.

Click here to join the discussion and share your comments