The Solutions of Problems that iTunes won't Play Music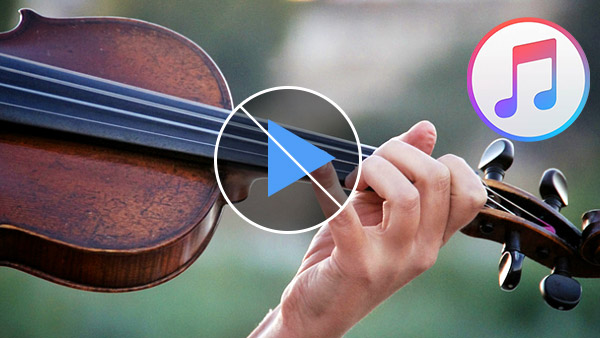 "iTunes will not play music. I uninstalled and reinstalled iTunes yesterday and it worked without a problem. When I went to use it today, it did not play music, I feel anxious to find out the solutions to solve this iTunes problem that iTunes won't play music." – This question is from Apple Discussion.
Similar situation, you must ever been perplexed by iTunes problem of it won't play music. Such as your songs in AAC format may not play in iTunes. Or there are some songs are skipped by the iTunes without being played for a reason and so on. As we know, iTunes is a wonderful thing when it works as a media player. However, like all technology, it sometimes can be prone to glitches and problems.
However, if you are an iTunes user who've faced the problem of iTunes not playing music, you will find this article deserves your attention as it focus on the reasonable solutions for iTunes not playing songs issue and shares you the best iTunes-help tool that aids you play music on iTunes easily.
Part 1: Fix on iTunes won't play music
1. Problem with AirPlay Speakers:
Some music videos will only play audio but skip the video in iTunes when you are connecting the music from your iTunes player to Apple TV or else with the AirPlay Speakers.
Solution:
Just turn off the AirPlay Speakers so that the only audio output is in your computer.
2. Problem with Audio Settings on Mac/PC:
It has possibility that when you play music on iTunes, you do some try and test with your audio settings.
Solution:
For Mac user, try Application –Utilities- Audio MIDI Setup or Window – Show Audio Window – Select the Built-in Output Option OR your audio device and choose 44100.0 Hz from the drop down menu.
Notice: Because the setting might change to "48000.0 Hz" automatically when you restart your apple device every time, you may need to check the status every time of your reboot.
For PC users, locate the volume control on your computer, and click on the icon that appears like a speaker. Click Advance – Choose "2 Channel 24 bit, 44100 Hz (Studio Quality)" from the drop down list – Click on the Test to check if the sound is audible – Click Apply and OK. Then your problems of iTunes won't play music can be solved.
3. Problem with QuickTime:
With the solution of this problem, another savior that will help you play the songs that iTunes has started to ignore on your Mac is the QuickTime player.
Solution: Start the QuickTime player – Edit – Preference – QuickTime – Preferences – Audio. Then click "Select Audio Playback and Recording Devices" tab. You will be interfered with around 4 pops up that you can ignore and just click "OK" and "OK" and "OK" (continue the preferences window is closed). Then you can judge it weather can be played when you try to play the songs.
4. iTunes won't play music in AAC format:
Sometimes, iTunes won't play AAC songs that were not created with iTunes or downloaded from the iTunes Store. Generally, iTunes and iPod products only support songs in MPEG-4 AAC format.
Solution: Transfer MPEG-4 AAC format music from iPhone, iPod, iPad or computer to iTunes which is supported by iTunes, and then you can enjoy music on iTunes freely.
Stay on this point, an iTunes tool is highly recommended to you next.
Part 2: An iTunes Tool to help you Play Music on iTunes
Music to iTunes Transfer is powerful iTunes-help software, it can transfer music to iTunes from iPhone, iPod, and iPad to iTunes to solve the problem of iTunes won't play iPhone, iPod, and iPad music. When you use this transfer tool to move music to iTunes, it will convert the music format automatically to the format which supported by iTunes.
Once you have downloaded this software in your computer/Mac, here's how you can transfer your favorite songs on iTunes freely. And then play music on iTunes smoothly.
Step 1
Launch Music to iTunes Transfer
Step 2
Plug your device
Connect your iOS device to this software, and then click "music "on its main interface. Choose the iTunes supported music you want to transfer to iTunes. Click "export to" to select "export to iTunes library". Just need one click, it will add music to iTunes successfully and easily. After all, try to play music on iTunes.
Ps: iTunes and iPod support same music format, MPEG-4 AAC format.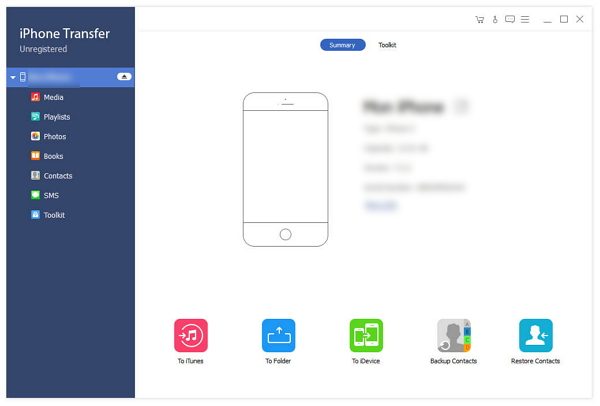 You May Like the Hot Software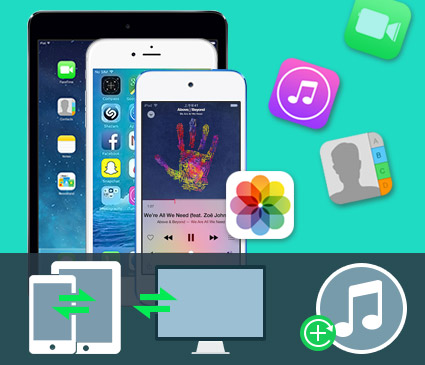 If your iTunes has problems such as won't play music, you can try this software to transfer supported music by iTunes from iPhone, iPod, iPad to iTunes to enjoy them freely.
Besides transferring to iTunes, it also can copy iPhone SE, iPhone 6s/6s plus/6/6 plus/5/5s, iPod Nano/Touch and iPad Pro/Air/Mini music and other data to computer.
Transfer music files between iOS device directly.