Top 5 Methods to Fix The iPhone Stuck in Recovery Mode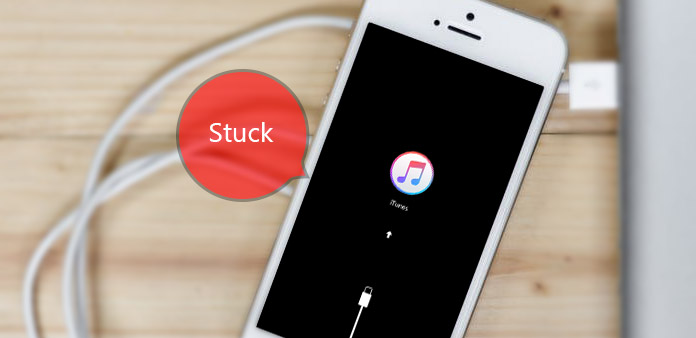 "I am so regret that I have not backup my iPhone data and photos before. Over 3,000 photos about family travelling and my childhood are far away. When I saw the recovery mode black screen, I came to YouTube directly to see dozens of iPhone stuck in recovery mode solutions. However, it seems that I fail to get out of iPhone recovery mode loop. Anyone can help me get my iPhone out of recovery mode? Or is it possible to recover iOS photos? I need your help, please!"
From the above description, it is obvious to get two key points, which are iPhone recover mode fix and iOS data retrieve. You can track specific method below to fix iPhone stuck in recovery mode loop, or to recover iPhone data first.
What is Recovery Mode & When to Use Recovery Mode
The most situation recovery mode will appear is iTunes restoring when you connect your iDevice with Mac or PC. However, you may get stuck into recovery mode on iPhone in many unavoidable cases, like spillage of water, error messages from jailbreak Apple iDevice, latest iOS update process stuck and etc. No matter which causes you have suffered, you will get the same result, fail to receive messages and have telephones. In another word, your connection with the World has been cut down, so terrible to hear this news.
There are also some good effects iPhone stuck in recovery mode the black screen will bring. Yes, some benefits you can get because of your iPhone have gotten into recovery mode. Actually, the recovery mode is the firewall to protect your iPhone from more outside damage, or you can call it iBoot as well. The function of iBoot is to check, scan and search errors, to prevent potential iOS virus or damages. Once iBoot detect something wrong, it will stick your iPhone with recovery mode automatically. Therefore, iPhone recovery mode is annoying but indispensable.
Method 1. Fix iPhone Stuck in Recovery Mode
This method aims to install the suitable firmware package to save your iDevice out of recovery mode interruption. The recommend iPhone recovery mode exit software is Tiny Umbrella.
Step 1
Install and open Tiny Umbrella on Mac or PC.
Step 2
Connect your recovery mode stuck iPhone with computer through USB cable.
Step 3
After Tiny Umbrella detects your iDevice, choose Exit Recovery button.
After that, you can check whether you have kicked off iPhone stuck in recovery mode or not.
Method 2. Force Restart You iPhone
It is the simplest method to get your iPhone out of recovery mode. But not every time you force restart the iOS device is useful. So you can force restart the iPhone to have a try first. If the stuck recovery mode refuses to give your iPhone back, then you can try other methods. Press and hold down both Power and Home buttons together up to 3 seconds, until the Apple logo appears on your screen. And that's all for iPhone stuck in recovery mode fix process by force restarting.
Method 3. Get iPhone Out of Recovery Mode by iTunes
Use USB cable to connect your iPhone with PC/ Mac first. After iTunes has detected your blocked iOS device, it will pop up the window to announce you that your iPhone is under recovery mode and you need to restore it. Choose OK to restore it. In case iPhone stuck in recovery mode and won't connect to iTunes, switch off your iOS device first. Later, press the home button to turn on, to receive the pop up message.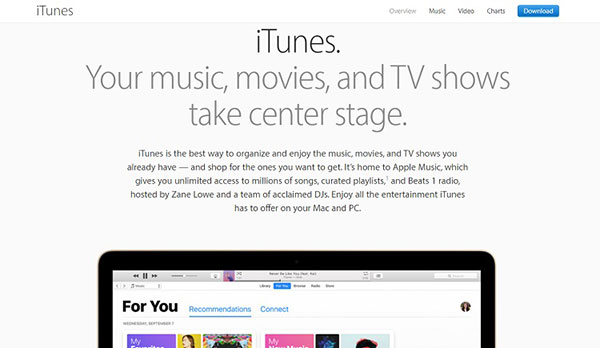 Method 4: Recover deleted/ lost iOS data on all latest iOS versions
Retrieve lost iOS data through iTunes backup files, and you can recover other iPhone data by Tipard iOS Data Recovery software easily as well.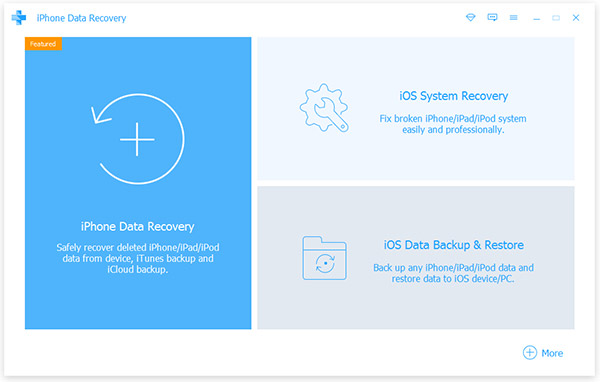 Step 1
Install and launch Tipard iOS Data Recovery on PC or Mac.
Step 2
Turn to Recover from iTunes Backup File page.
Step 3
Select iTunes backup file to download first, and then hit Scan option to scan downloaded iTunes data.
Step 4
Choose Recover option to recover iPhone from iTunes backup files.
It is easy to operate and fast speed to retrieve, with lossless iPhone stuck in recovery mode data recover data quality.
Method 5: Extract iOS Data from iCloud Backup
The process to recover iPhone data from iCloud backup files is similar with above iTunes data restore. And Tipard iOS Data Recovery software can help you figure it out perfectly. You just need to select data and then it will restore your iCloud backup files to get out of iPhone stuck in recovery mode directly.
Step 1
Download Tipard iOS Data Recovery software, and turn to Recover from iCloud Backup File menu.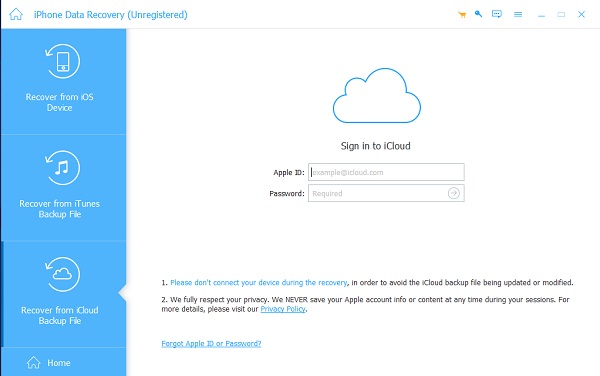 Step 2
Select iCloud backup files to download first, and then choose Start Scan option to scan iCloud data.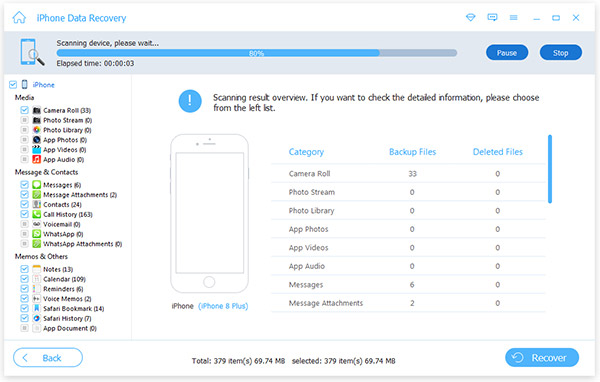 Step 3
Hit Recover button to get your iPhone out of recovery mode without iTunes and data loss. You can see accurate backup files and backup dates through the Tipard iOS Data Recovery window. Moreover, Tipard can restore any your iPhone data files easily, just under the Recover from iOS Device page, after you plug in the USB connection, and then things will be easier to track back your lost iPhone data.