The Easiest Method to Fix the iPad Blue Screen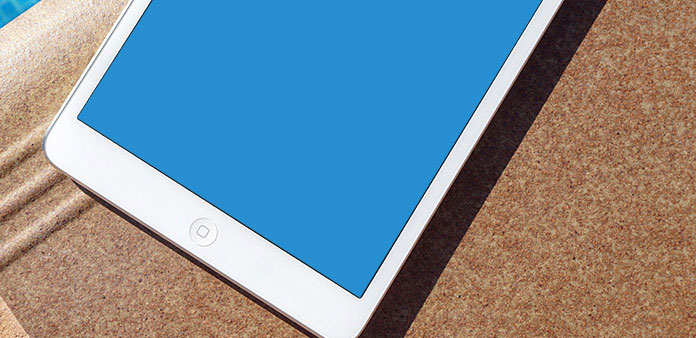 If your iPad screen turns blue, it means that you are unable to operate even simple operations with iPad. And if you do not pay enough attention to iPad blue screen issue, you will suffer data loss, because the iPad troubleshooting has another term, which is blue screen of death (BSOD). Calm down and do not worry when you face blue screen error on iPad, there are related solutions to help you get rid of BSOD with easy operations. Just look through this article to find.
Section 1: Why Your iPad Stuck into Blue Screen
I dropped my iPad 2 from 45cm on a carpet, it has a screen protector so no crevasse or scratches. But later, the iPad screen is blue. What do I have to change? - Paul
My iPad get random crashes and it goes to blue screen yesterday. I had a hard restart with YouTube guiding online, but the iPad keeps blue screen, any ideas? - Anna
It is unavoidable to drop iPad due to any causes. As for me, I prefer to lay on the bed or sofa with iPad holding, to watch movies. Sometimes I just feel asleep, and iPad drop on my face or ground. The former iPad crashes hurt me physical and psychological, I have to say. Then it will leads to the iPad blue screen after dropping over and over again.
The inner crashes will also cause blue screen on iPad, because of certain applications, the software or OS update, or just because multitasking apps fail to cooperate together. BSOD occurred suddenly without any signs, the outside damages, inner hardware problems, OS and other causes would also result in blue screen of death on iPad.
Section 2: Fix Blue Screen for iPad without Data Loss (Recommend)
Tipard iOS System Recovery is the best program, to solve iPad blue screen death without any data loss or change, on both Windows and Mac computers. With all iOS versions supported, no matter your iPad is new released or old fashioned, the iOS system recovery software will fix iPad blue screen crash within minutes.
What can Tipard iOS System Recovery Do
• Fix iOS device to normal state under all situations.
If your iPhone stuck in Apple logo, headphone mode, black screen, red screen, blue screen, white screen and similar issues, the iOS System Recovery tool will enable it to work normal again.
• Get Recovery mode and DFU mode to fix iOS system with.
Choose one of them, to fix iPhone crashes successfully, and it is compatible with all iOS devices.
• No data loss damage and simple interface to operate with.
Your iOS device will not suffer any risky activities or attacks. And fix iPad blue screen and other similar issues are easy to operate.
How to Fix iPad Blue Screen without Data Loss
Step 1
Connect iPad to computer.
Download and install Tipard iOS system Recovery software on Windows or Mac computer. Later, use one lightning cable to connect iPad with your computer. Hit "Start" button in the corner to detect the iOS device.
Step 2
Check and start to repair iPad.
There will be the simple menu, with device category, device type, device model and update to iOS version choices, check them and then click Repair button, to start fixing iPad blue screen without data loss.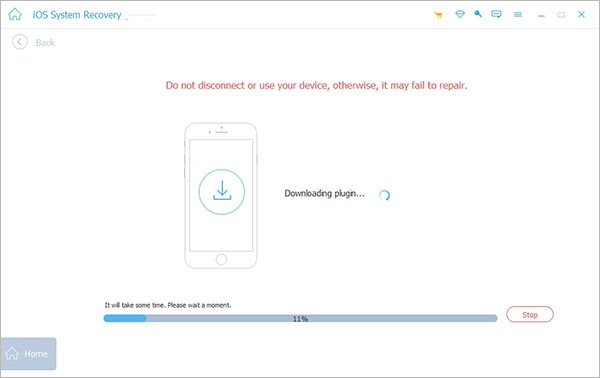 It may take you some time on iPad blue screen fix, the progress bar will show you the percentage your iPad has been fixed. Do not plug iPad out of computer during this period. At last, your blue and fuzzy iPad screen error will be solved.
Section 3: Solve iPad Blue Screen by Restart and Restore
There are also other ways to solve iPad screen turns blue issue, in relatively forcible methods. Your iPad may lose part of data through following iPad blue screen death fixing. So think twice before taking actions.
Method 1: Restart the iPad with blue screen
It is the versatile method, to solve most issues occurred on digital devices. If your device stuck into something, you can restart it to have a try first. Press and Home and Power icons simultaneously, do not release them until your iPad turns off. Later, your iPad will turn on automatically, with Apple Logo display. Check whether the blue screen of iPad persists or not.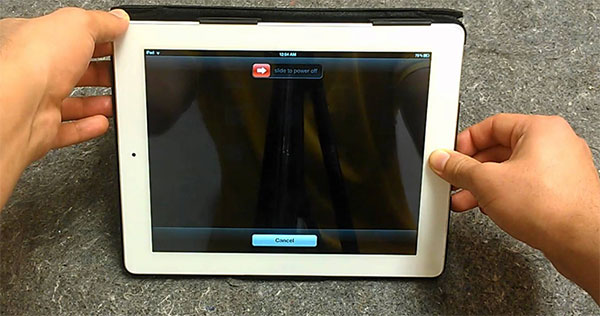 Method 2: Restore the iPad with screen turns blue
If you fail to fix iPad blue screen after a hard reset, then connect it to computer, and launch iTunes to restore your iPad into factory settings. Make sure the iTunes has upgraded into the latest version. You will receive the notification to ask whether to trust the device or not, hit "Trust" to move on.
Later, locate "Summary" menu and choose "Restore iPad" button in the corner. Hit "Restore" to confirm to fix blue screen of death on iPad. Then there is nothing you need to do, just wait until your iPad restart, to access the new and safe iPad.

Bottom Line
It is obvious that using Tipard iOS System Recovery software to save iPad from blue screen will be the better choice. No data loss and easy to operate. All your iPad settings and downloaded files will keep original. While restart and restore iPad will bring you unpleasant experience. The iPad blue screen fix guide is also suitable to fix most iPhone and iPod errors as well, if you do not mind to try.