Different Methods to Access iCloud Notes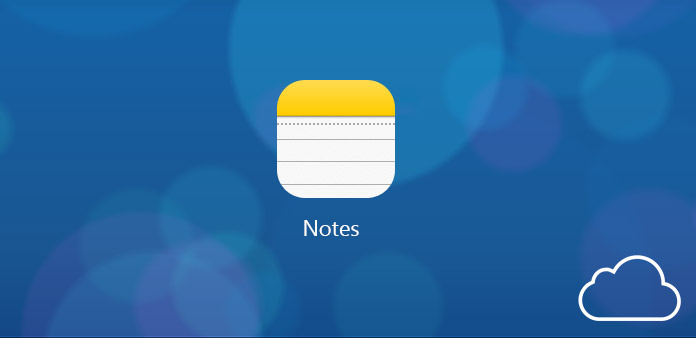 You must familiar with iCloud, which helps you share files, backup your data and restore your deleted files. And Notes app is also widely used, which lets you keep important information, locations and collected data. You can write down your words, sketch pictures, and add photos on it. And iCloud Notes allows you to sync all your notes across Apple devices. Additionally, iCloud Notes lets you backup your significant notes on iCloud online and create a new one on iCloud.com directly. And when do you need to use iCloud Notes? For example, when you are outside, you need to use your Notes on iCloud from your computer. At that time, you can easily access Notes and any other services from iCloud on web browser only if you can find an Internet bar around you. And in this article, we are going to talk about the ways to access your iCloud Notes.
1. How to sync Notes from iPhone to iCloud
When you take some important notes on iPhone, you should know the method to sync Notes to iCloud. And then every note you keep on Notes app will be streamed to iCloud automatically. Go ahead to find how to sync Notes to iCloud.
Step 1: Access to iCloud on Settings
Launch "Settings" on your iPhone. Then find "iCloud" icon and click on it. After that, sign in account with your email and password.
Step 2: Turn on Notes sync
Scroll down and slide the "Note" button and switch "ON" Notes sync. And then you can sync notes on iPhone to iCloud.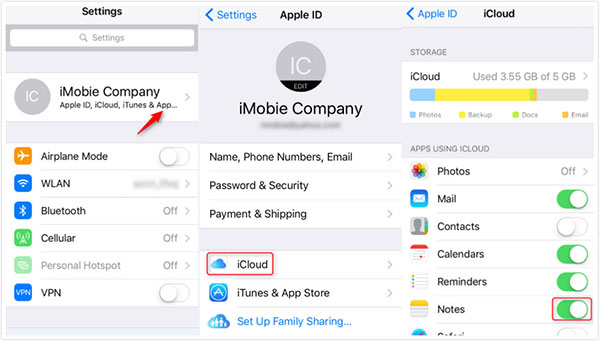 2. How to access iCloud Notes directly
iCloud service can easily backup your iPhone files including notes, contracts, messages, and so on. And do you know how to view this backup notes on iCloud? You can access to iCloud notes from any browser of any device. Just check out the solution as below.
Step 1: Log in your iCloud account
Open your web browser and navigate to the website of iCloud. Then enter your iCloud with account ID and password.
Step 2: Check the iCloud Notees
You will find a list of your services, and then you can choose Notes and check what you want to take a look.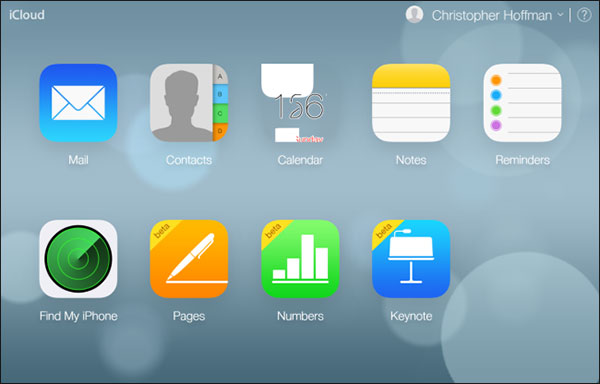 3. How to Share Notes in iCloud
You always set down some important notes or words on it. And sometime, you might want to share the notes to your friends or family members. Here is more detail about the process to share iCloud notes to friends or family members.
Step 1: Launch "Settings" on your iPhone. Then click on "iCloud" icon to sign in iCloud account by entering your ID and password.
Step 2: Open "Notes" app on your iPhone. Scroll down to Note and then on the slider. Then click on the Create button to select the way you want to share your note. You can choose options from Facebook to Email. And we choose Mail for example.
Step 3: Share iCoud Note by clicking on "Send". Click on "Mail" and then choose "iCloud". Then you will be asked to enter the email address you want to share to. Finally, tap on "Send".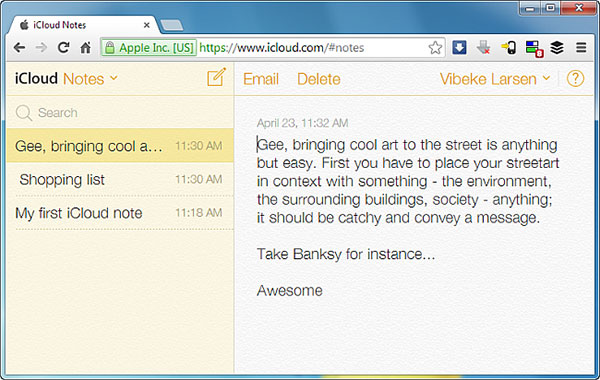 4. How to Access Notes from iCloud Backup on computer
iCloud is an excellent tool to backup and store your files and data. But it is difficult to locate and view all content of iCloud backup files. If you want to locate the iCloud notes, or even recover iCloud backup notes on computer. Tipard iOS Data Recovery, designed to extract all your files in your iOS devices, iTunes and iCloud backup, will become your best choice.
Step 1
Download and install Tipard iOS Data Recovery
After finishing installation, launch the program. Then you will find three modes on the left side of the interface. Choose "Recover from iCloud Backup File".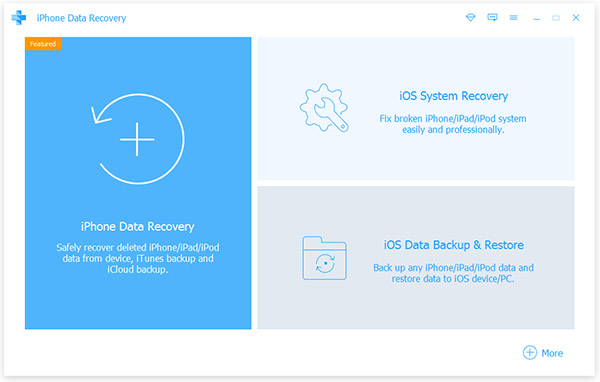 Step 2
Choose Notes files you want to extract
First choose Notes backup files to download. After downloading them, click on Scan button to scan the files in it. The iCloud notes recovery enables you to preview the notes before selecting the notes you want to extract.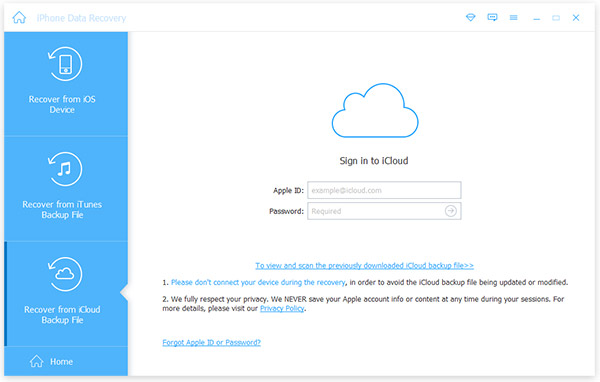 Step 3
Start to recover
Click on the Recover button to extract Notes from iCloud to your devices. And then you can get the iCloud notes on your computer now. As for the case, you can selectively choose the desired notes from iCloud with ease.
Conclusion
Apart from these, it still have many other ways to access iCloud Notes. And from this article, you will have a deep understand of iCloud Notes and a specific guide on how to use Notes with iCloud. As you know, some small details can totally change your life. Therefore, start from this post to learn more skills of these small applications. More question about notes of iCloud, you just keep tuned about updates.