All Tips for Saving Battery on iPhone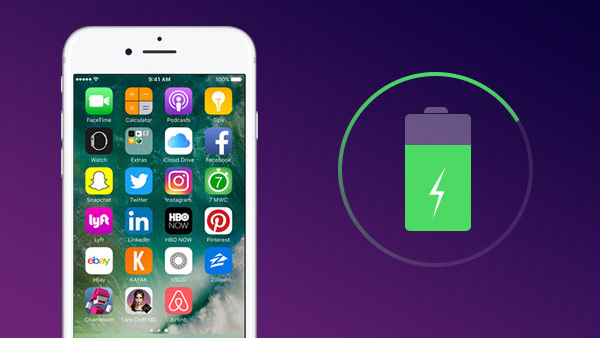 In our daily life, we use our phones to do almost everything, including take photos, browse the web, online shopping, watch videos, make a phone call, text messages, read iBook and so on. But the common problem for every iPhone users is that the bad battery, and we have to recharge iPhone almost every day. Can I avoid it? Here's how to save battery on iPhone (iPhone 6, iPhone 5s/5c, iPhone 5, iPhone 4s/4). All these activities can expend your battery power quickly.
As we know, apple enables you to turn off some of the services and features you don't need, it is the useful ways to save your iPhone battery and get your iPhone to use a little bit longer when you're away for the weekend without your charging cable.
Method 1: Turn off background refresh
Go to Settings ->General->Background App Refresh
Disable the Background App Refresh Toggle would help preserve battery life and save iPhone battery.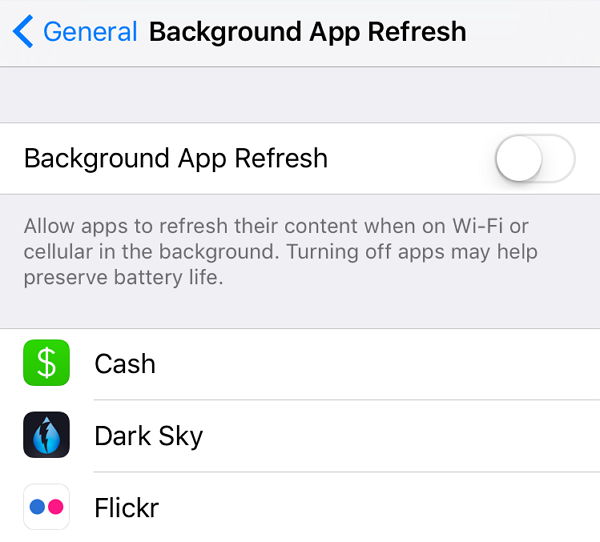 Method 2: Adjust Display & Brightness
Go to Settings -> Display & Brightness
The lower brightness the better battery life
Method 3: Disable the Location Services and Share Location
Location Services can record your locations wherever you go, but it is not necessary.
To disable this feature, please again go to settings->Privacy->Location Services
Also, you can turn off Share Location option that allows your family and friends know your position anytime.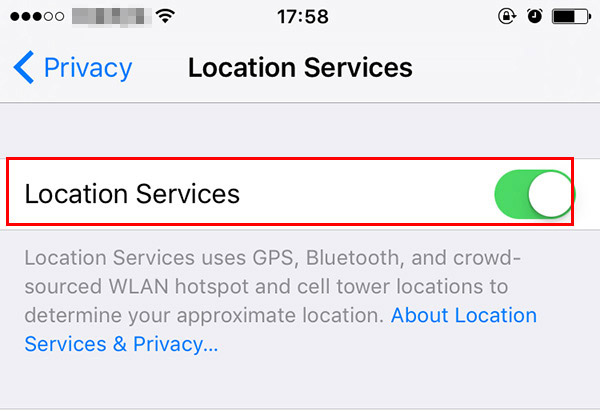 Method 4: Set short Auto-Lock time
You can save battery on iPhone by reducing the waiting time for the iPhone lock automatically.
When you left your Phone somewhere for a while, and forgot turn off the screen. It can be consuming a large percentage of battery.
Go settings ->General->Auto Lock and then set the waiting time to lock the screen to a minimum.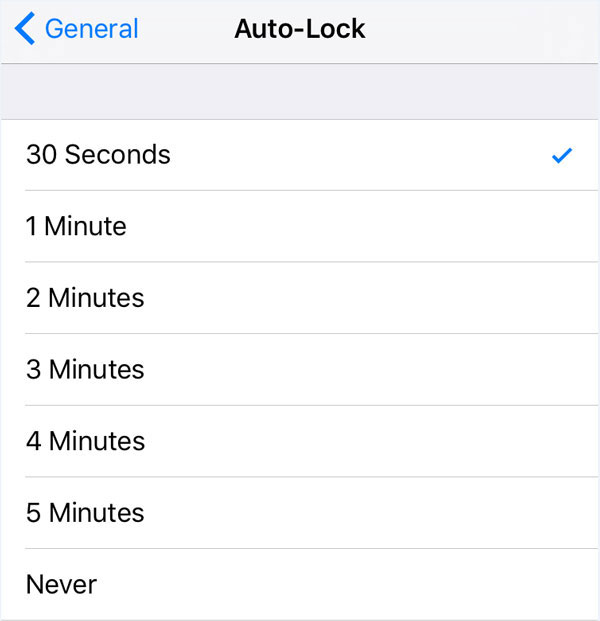 Method 5: Don't Automatic Download Apps
You may don't know your iPhone will update Apps automatically. It is very convenient, but also drains your iPhone battery. Updating apps when you need, and it is capable of saving much of your iPhone battery life.
Method 6: Clean background App
You may open more than one Apps, close apps you aren't using can save your iPhone life.
Method 7: Turn off Wi-fi when you are not using it
It is normal that we always turn on Wi-Fi, although there is no Wi-Fi network. Actually, it will exhaust the battery. It can be saved battery life on your iPhone to close it when you are not using.
Method 8: For better battery life, fetch less frequently
The less often your phone accesses a network, the less battery it uses. To save battery life, you can set your phone to check your email accounts less often.
Click Settings -> Mail, Contacts, Calendars -> Fetch New Data -> Tap on the option of Push to close it.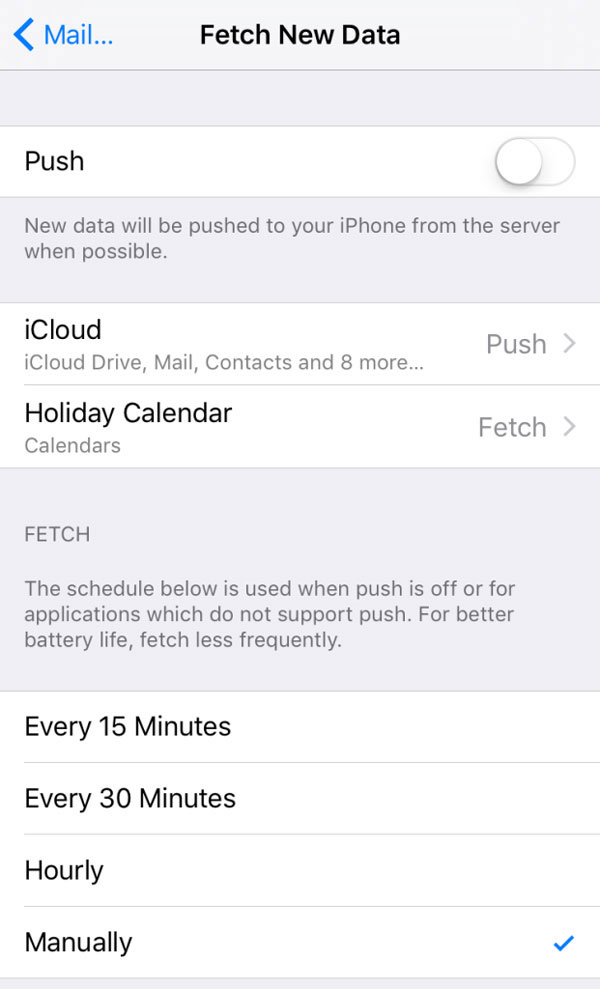 Method 9: Disable Bluetooth
The Bluetooth function is not useful except you are using wireless headsets or earpieces, or sharing data wirelessly. But it also wastes your iPhone battery. If you don't use it, please turn off Bluetooth for extending iPhone iPhone battery life.
To close Bluetooth on your iPhone iPad: You can go to Settings > Bluetooth > Close It.
Also, you can swipe up from the bottom of your iPhone screen to access Control Center > Tap on Bluetooth icon to close it.
Method 10: Notifications
Go to: Settings > Notification Center - Turn off all notifications for unnecessary applications.
Method 11: Limit Ad Tracking
Go to: Settings > Privacy > Advertising - Turn on Limit Ad Tracking
Method 12: Enable Low Power Mode
Go to Settings → Battery and switch on Low Power Mode
Method 13: Disable 4K Video (The latest iPhone SE, iPhone 6s/6s Plus)
Go to Settings → Photos & Camera → Record Video and select the 720p HD or 1080P HD option for 30 fps.
Method 14: Close Siri Suggestions
Go to Settings → General → Spotlight Search and disable the Siri Suggestions switch
Method 15: Reduce User Interface Motion
Go to Settings → General → Accessibility → Reduce Motion and toggle on the Reduce Motion switch
These tips to help you extend your iPhone's power, including the tips for the latest iOS 9.3, which has some new features that can drain battery faster than earlier versions. Hope you can enjoy these tricks.
You May Like the Hot Software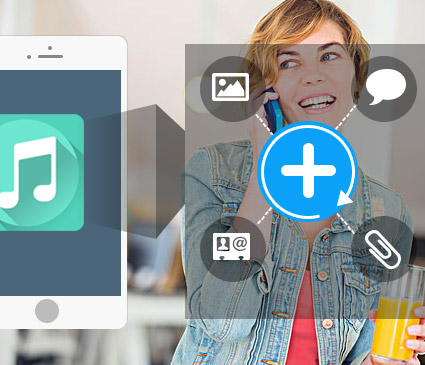 The best iOS Data Recovery software can help you recover lost like contacts, messages, WhatsApp, call history, calendar, notes, reminders, safari bookmarks and so on from iPhone, iPad, iPod.
Restore deleted files from iTunes backup files and iCloud Backup files.
Retrieve data from iTunes backup files
Supports the latest iPhone SE, iPhone 6s/6s plus6/6 plus/5/5s/5c/4s,iPad Pro/Air/Mini, iPod Touch and the latest iOS 9.3.