How to Reset Samsung Tablet with The Easiest Way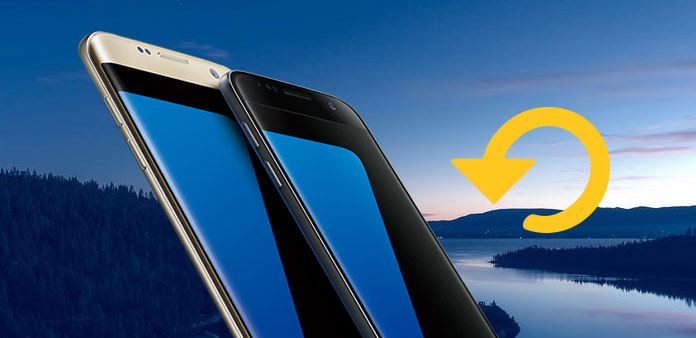 Know the methods to reset Samsung Galaxy tablet is necessary for Android users. Accident will happen, Samsung Galaxy tablet might not work all of a sudden. It might be broken, perform extremely slowly or start acting up. As for the case, you need to hard reset the Samsung tab to fix these issues. But what should you do to reset Samsung Galaxy tablet without losing any data? The article explains some solutions to how to reset Samsung tablet without losing data. It is time for action now. Choose the right solution to reset Samsung or get back the important files for the Samsung Galaxy accordingly.
Part 1: How to hard reset Samsung tablet to Factory Settings
Actually there are different methods to hard reset Samsung Galaxy tablets. When the Galaxy tablet is responsive but it doesn't seem to run very quickly, or sometimes you forget your password as well as your Samsung tablet' memory is very scanty and so on, then you are supposed to utilize the internal reset of the Samsung tablet.
Method 1: Reset Samsung Galaxy tablet from Settings
If most of the functions of Samsung Galaxy tablet is still working or it just work slowly, you can use the following method to reset the tablets as below.
Step 1: Access Factory Data Reset from Settings
Once you access to your Android phone, you can navigate to factory reset via home screen > "Settings" > "Privacy" > "Factory data reset".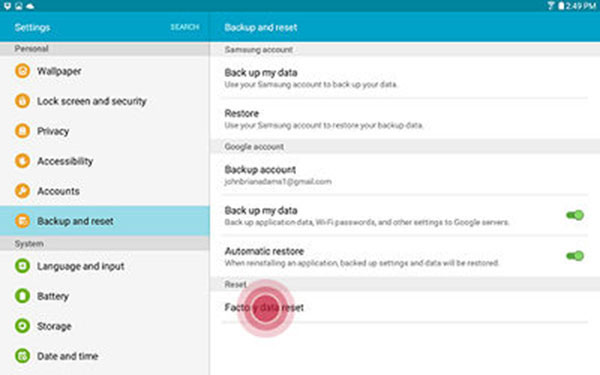 Step 2: Turn on the Reset Phone option
And then you need to confirm that you want to reset the Samsung Galaxy phone. Tap on the "Reset Phone" option factory reset the tablet.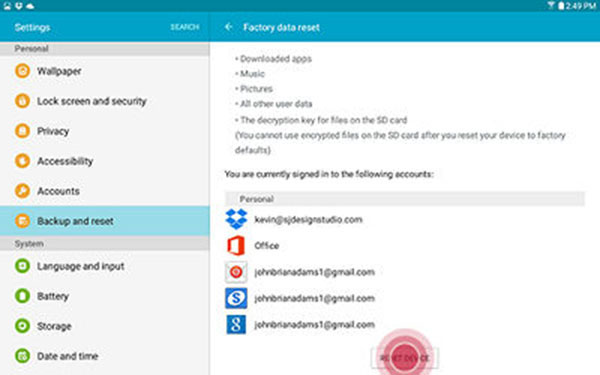 Step 3: Erase everything for Samsung
Tap on the "Erase Everything" option to confirm the cleaning of your Samsung Galaxy phone. And then the tablet will be reset to factory settings.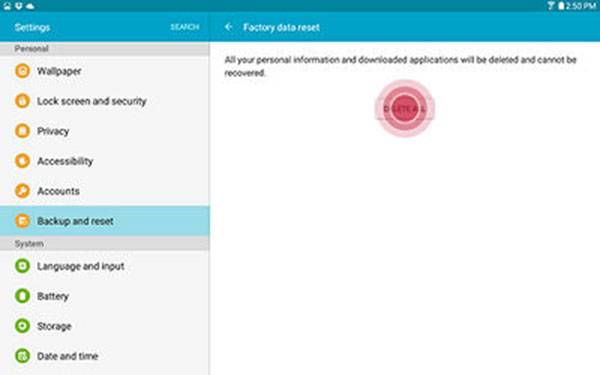 If it locks up, you can reboot the Samsung tablet by holding up the Power button for about 10 seconds. And if the solution does not work, you can try the second solution.
Method 2: Reset Samsung from Android System Recovery Mode
When the Samsung Galaxy Tablet is freezing or not working well, you might not able to use the menus. And then you should take the following steps to reset the tablet now.
Step 1: Enter Android System Recovery Mode
Switch up the Samsung tablet by using the Power Key. And then press the "Power" and "Volume Up" button together till the tablet display the Samsung start up logo. And now you enter the Android System Recovery Mode.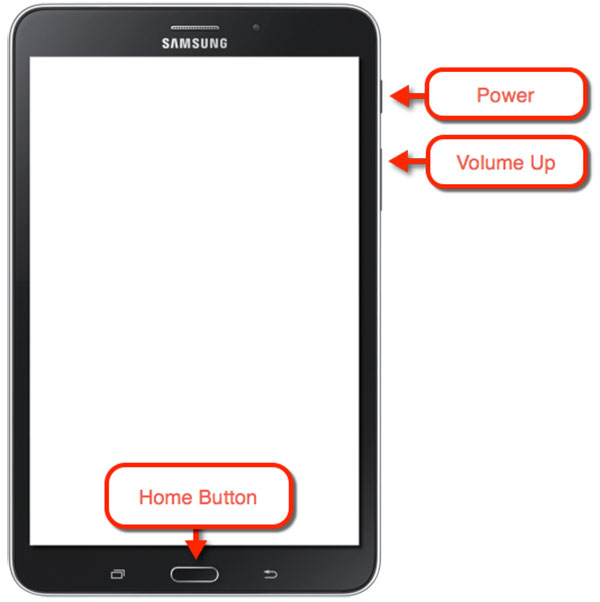 Step 2: wipe data/ factory reset
Navigate to "wipe data/ factory reset" option with "Volume Up" or "Volume Down" buttons, which are used to highlight the displayed options on the Android system recovery screen to hard set Samsung tablet to factory reset option.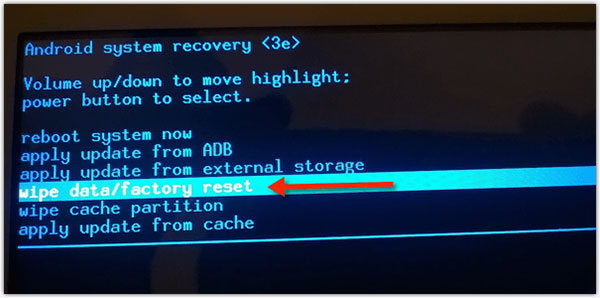 Step 3: Reset Samsung tablet to factory settings
Press "Power" button to hard set Samsung tablet. And then access to the next screen, press the "Volume Down" button multiple times and press "Power" for the "Yes -- delete all user data" highlighted option.
Wait for a while, as the device will erase all the data and restore it to the factory setting. Later, you can just select the "Reboot system now" option for your tablet to start again. At that time, you have accomplished resetting Samsung tablet.
Part 2: Recover lost data after factory reset on Samsung tablet
After factory reset, if you loss important data on Samsung tablet, you can take Tipard Android Data Recovery for help, which would help you recover lost data or deleted data accidently. Tipard Android Data Recovery should be best method to backup files before resetting. Just learn more detail about the solution as below.
Step 1
Download and install the program
Just download and install Tipard Android Data Recovery from the official website on Windows or Mac. And then you can launch the program to get back the data of Samsung Galaxy tab.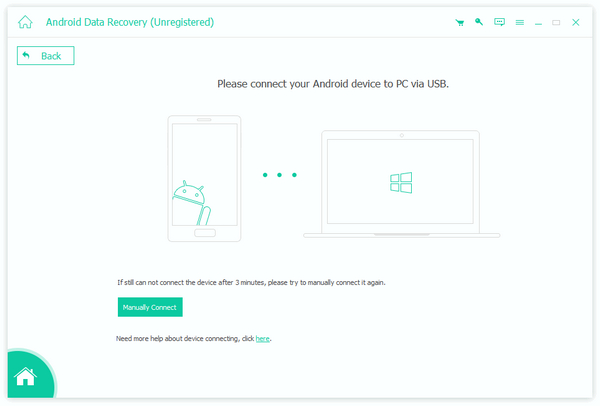 Step 2
Connect Samsung to computer
And now you can connect Samsung to computer with USB cable. Usually the Android Data Recovery can detect Samsung tablets automatically.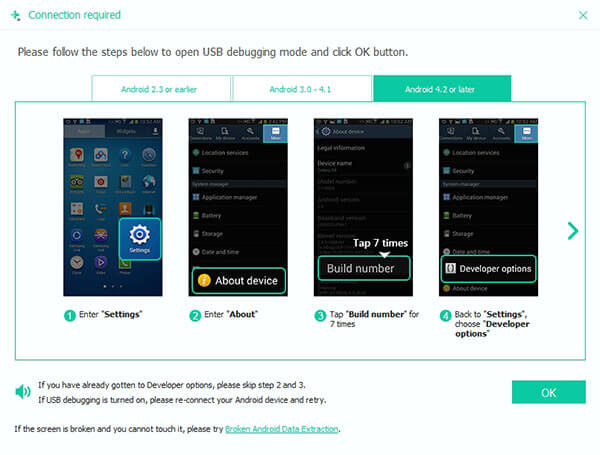 Step 3
Authorize Samsung in Debugging mode
Enter Samsung Debugging mode on Samsung Galaxy tablet, the Android Data Recovery will detect information about the tablet. Click "OK" on this Data Recovery software and tap "OK" on your Android device to authorize Samsung.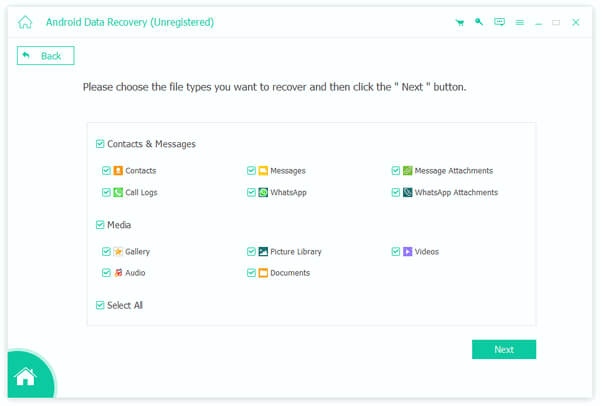 Step 4
Select Samsung data to recover
Once the program scans the Samsung Galaxy tablet, you can get back the important data beforehand. And now you can reset Galaxy tablet without worry about losing the important data.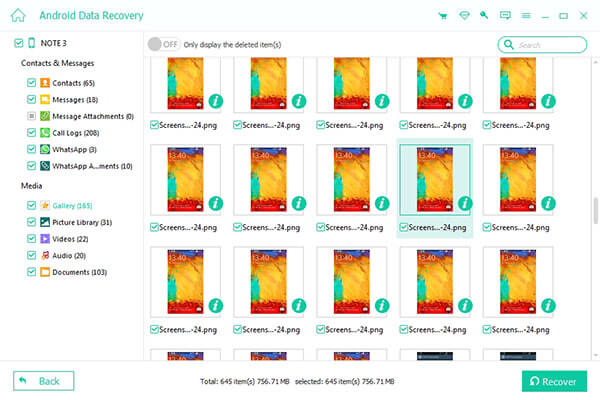 Conclusion
As a matter of fact, the importance of backing up and restoring your previous data is as important as resetting Samsung Tablet. So next time when we are confronted with such a dilemma, the first thing we should do is to stop using the device when data loss has appeared. And follow the instructions step by step to hard reset the tablet and fix the issues. The article also provides the professional recovery to help us find them and recover them. If there is any query about how to reset Samsung Galaxy tablet, you can share more detail in the comments.