6 Best Android Backup Apps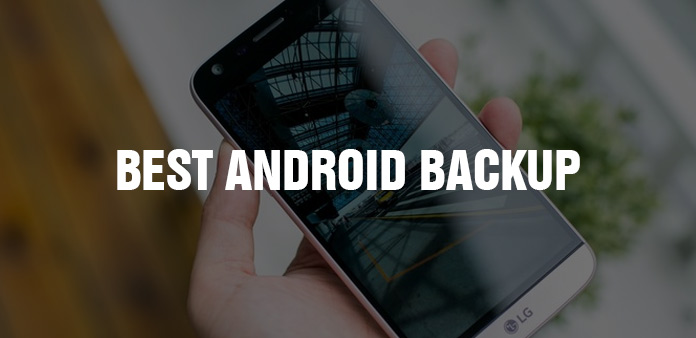 It might take a few minutes to backup your Android phone, but you have to take great effects to restore files if you have not backed up Android. If some accident happens, the smartphone might be stolen, damaged by jailbreak or factory resetting, you can easily restore the files from the backup files of Android. The article will show you the 6 best Android Backup Apps to backup Android apps, music, contacts, SMS and other important data.
Helium App Sync and Backup
Price: Free with in-app purchase US$4.99
As the popular Android backup App, Helium App Sync and Backup can back up apps, data, contacts, SMS and call logs without rooting your Android phone. You will have to install an extra desktop app to work with the mobile app when plug into PC. The premium version offers cloud backup, automate backup scheduling and remove the ads from the Android backup app.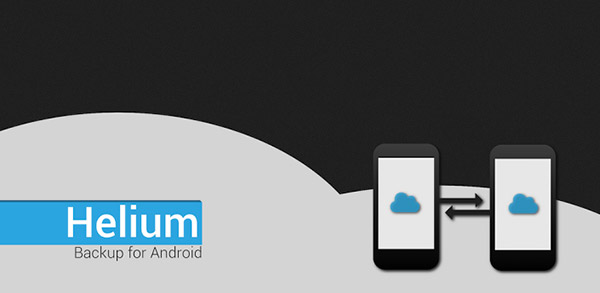 Titanium Backup
Price: Free with in-app purchase US$6.58
When you need to find a rooted Android backup tool, you can use the reliable and free Android backup App as Titanium Bakup. It empowers you to back up and restore contacts, SMS logs and other Android data with batch action. The paid version of Titanium Backup includes more features, such as the cloud storage, automate backup scheduling, selective backup to SD card, remove bloatware, app hibernation and more.
It is recommended to improve the display and layout of the program, and then you can use the Android backup tool with ease.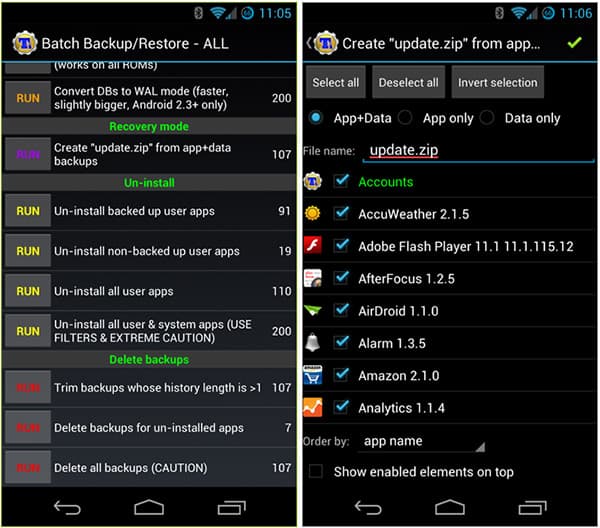 My Backup Pro
Price: US$3.99
If you want to find an Android backup tool with management functions, it is recommended that you can use My Backup Pro. The app supports non-rooted phones, the potential of the app for the rooted phone is locked. The Android backup app can save the app data, games, market link and other information. You can download the 30-day trial version to demo the app first.
The features for the backup might not as powerful as the other Android backup apps with the similar price. But you should have a try to get more detail.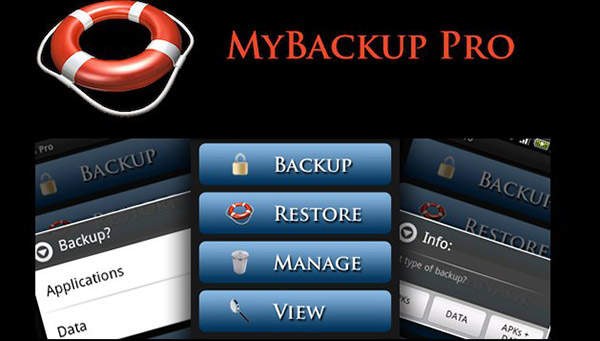 Super Backup
Price: Free with in-app purchase US$1.99
t is a fast and free Android backup App to back up and restore phone with root. The program supports automate backup with schedule with data, application and settings. The backup files of Android can be synced to SD card, internal storage, Gmail or PC. All the great features of the application are free, the Plus version of Super Backup App removes the Advertisements from the application.
As for the shortage of the program, you might find there is no cloud backup option saved for Gmail, you have to backup Andorid to cloud, SD card or PC manually.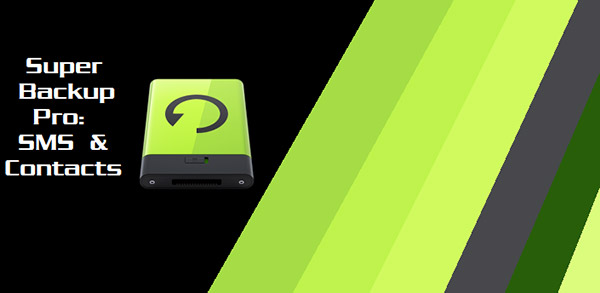 Mobile Backup and Restore
Price: Free with in-app purchase US$1.99 monthly
It should be the easiest Android backup App to save your contacts, text messages, call logs, and photos. If you have to backup Android with music, video and all other Android data, you have to use the premium version with US$1.99 monthly subscription. The Automatic backup features and task schedules are outstanding features of Mobile Backup and Restore, which are a breeze to set up and come with a wealth of triggers for backing up by batch or selectively to Drive and Avast's servers.
It should be a relatively high price for the Android backup App among the similar apps. The service might be limited for some business occasions.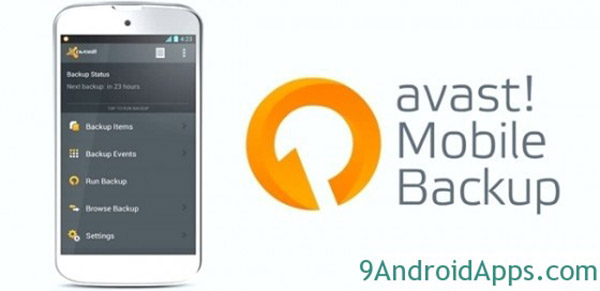 GCloud Backup
Price: Free 1GB backup space
When you are more concerned with phone, music, video and call logs, you can use GCloud Backup to backup Android. GCloud Backup can backup files from a checklist you selected, you can check all the saved Android files from GCloud account. Just as the other Android backup App, it also support automate scheduled, variety of trigger and cloud gallery to view media from your cloud account directly.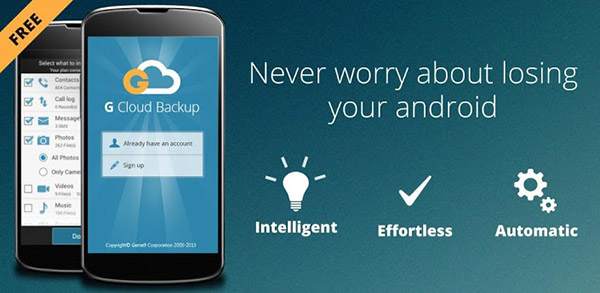 The above Android backup Apps are used on Android only, what do you need if you want use the program to transfer Android data to PC or Mac? It should be a safe way to backup the Android data on computer. It is recommended that you can use Tipard Phone Transfer as for the situation.
Tipard Phone Transfer easily backup contacts, music, videos, photos, ePub files, PDF documents and other data from one cell phone to another with only one click. You can backup Android device to another Android even iOS device. You can transfer the files without any risk to erase the data from your Android.