How to Delete Cookies, Cache and Browser History on iPhone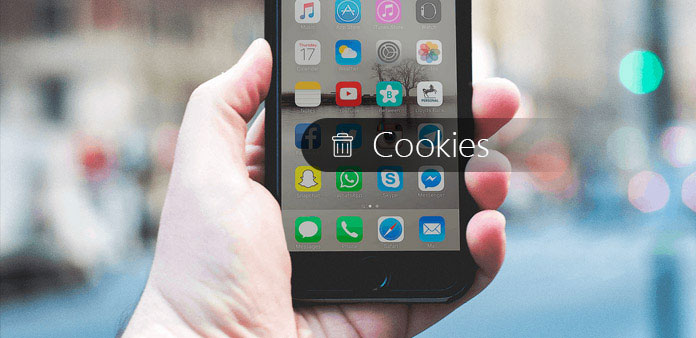 Whether you are using the Android phone or iPhone, you should frequently delete cookies on iPhone to release up and optimize iPhone. The cookies will remember the websites you have visited, you should delete iPhone cookies in order to protect the private information. When you need to delete cookies, history and browser history from iPhone, you can check the solutions to remove the information.
Method 1: How to delete cookies on iPhone for all apps
When you need to delete all cookies on iPhone without any track, Tipard iPhone Eraser should be the program. The program not only removes the cookies for browsers, but also music, pictures and messages. It will turn your iPhone into a brand new iPhone.
Step 1
Connect iPhone to computer
Download and install Tipard iPhone Eraser from the official site. And then connect your iPhone to computer with USB cable. The program will detect iPhone automatically. It takes a few seconds to scan the whole iPhone.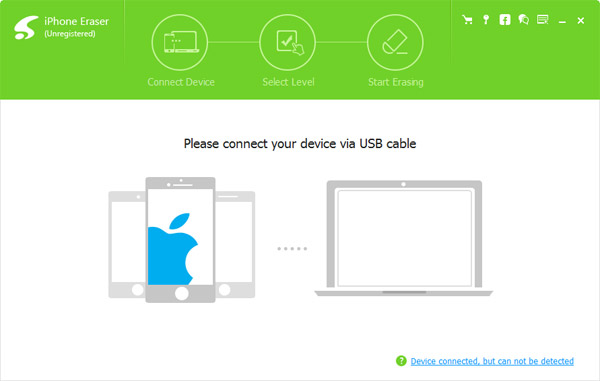 Step 2
Choose the erasing level
In order to delete cookies from iPhone completely, you can choose the erasing level to get rid of the content of iPhone. It is recommended to choose the Low level if you just need to remove the cookies of iPhone.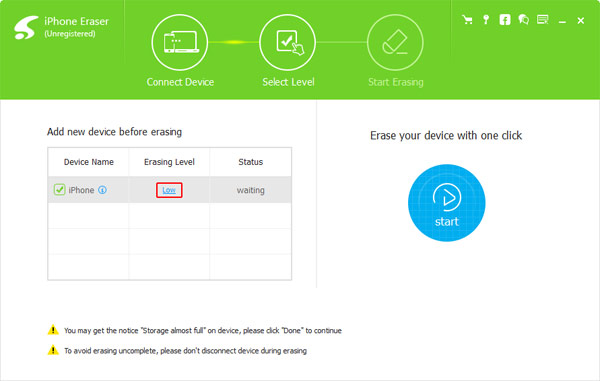 Step 3
Delete cookies on iPhone
And then you can click the "Erase" button to delete cache and cookies on iPhone. It will erase everything from iPhone, even if you need to sell the iPhone to other, you do not have to worry about the information leak out.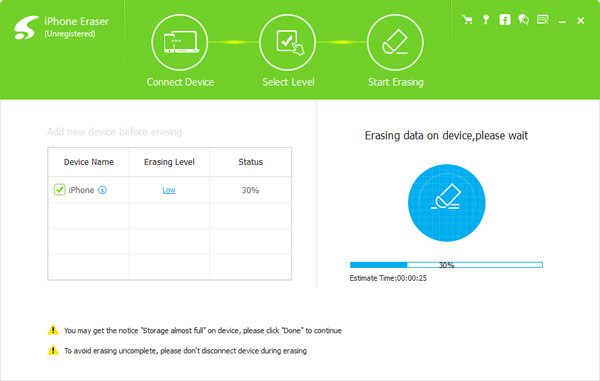 Notes: Tipard iPhone Eraser just remove all the iPhone contents, including the cache files. Make sure you have backed up all the files for iPhone beforehand. It should be the ultimate solution to delete cookies and cache files on iPhone.
Method 2: How to clear cookies from Safari on iPhone
If you just need to delete cookies on iPhone only, you can choose to clear cookies on iPhone in Safari. It prevents the risks for releasing your browsing history or Internet hackers to steal your personal information, such as bank accounts and password. In this part, you will get to know how to remove cookies and browsing history from Safari on your iPhone in detail process.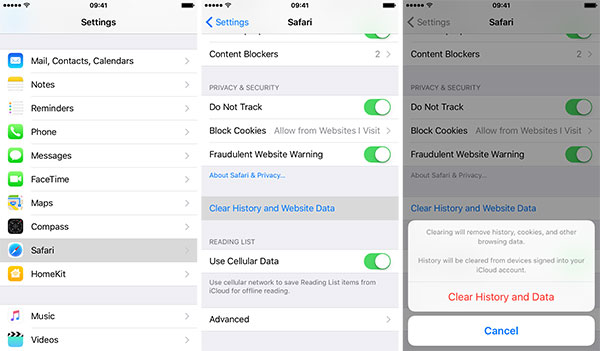 Step 1. Access to browser history
Tap the "Settings" icon on your iPhone home screen, and then scroll down and select the "Safari", then scroll down to find and tap "Clear History and Website Data" button.
Step 2. Delete cookies on iPhone
Press the "Clear Cookies and Data" button on the pop-up screen to confirm that you want to delete these cookies. Read the warning message to ensure that you will not lose any important information.
The whole process is very easy to process. You will easily delete all browsing history, cookies, and other browsing data from Safari on your iPhone. But the solution only support deleting all the cookies and browsing history, you cannot delete the ones you do not need.
Method 3: Delete cookies for specific websites on iPhone
What should you do if you want to delete some cookies on iPhone for other websites? Cookies are usually used to keep you signed into your account at websites that you visit frequently.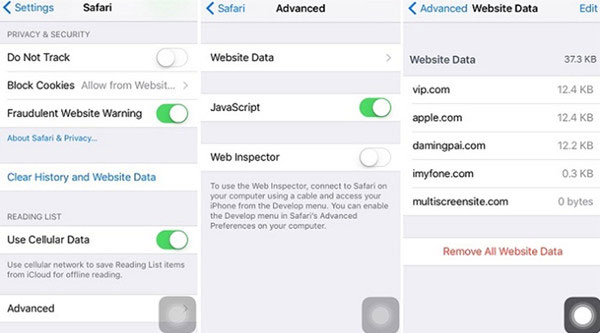 Step 1. Check all the stored cookies
Click the "Settings" on your iPhone. Then scroll down the screen to press the "Advanced" option. Click on that button to see all the stored cookies on your iPhone.
Step 2. Delete cookies on iPhone
Tap the "Website Data" button, and then click the "Edit" button on the upper right-hand corner. Scroll down to find the website which you want to delete cookies from. Tap the red minus icon and then tap "Delete".
Following the instruction above, you can delete some cookies from iPhone only. Just remain other websites that you visit regularly. You do not need to enter the account or password in order to login again.
Method 4: How to block cookies on iPhone automatically
If you have to delete cookies on iPhone frequently, it is recommended to enable "Do Not Track" on iPhone, which will delete Cookies or no track browsing history on iPhone. Just make sure iPhone are running iOS 7 or above versions.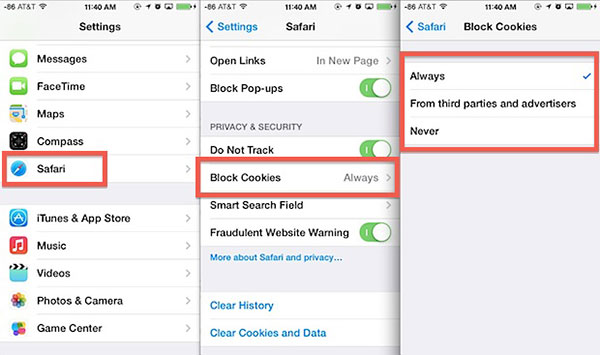 Step 1: Launch Settings from iPhone
Just enter the "Settings" from iPhone, and then choose "Safari" from the scroll down list. You can access to Settings of Safari with the same process.
Step 2: Choose Do Not Track
After that you can switch on "Do Not Track" option under PRIVACY & SECURITY. And then you do not have to delete cookies from Safari on iPhone now.
Conclusion
In order to remove Safari cookies on iPhone, you can have multiple solutions. Whether you need to delete some cookies for Safari on iPhone or remove all the cookies and cache files, you can always find the suitable solution from the article. But if you need to resell the iPhone or erase the cookies without any track, Tipard iPhone Eraser is your best choice to get rid of the cookies that no one can recover. If you have any other queries about the ways to delete cookies on iPhone, you can share more information in the comments.

Click here to join the discussion and share your comments