3 Methods Help You to Download Free Music to iPod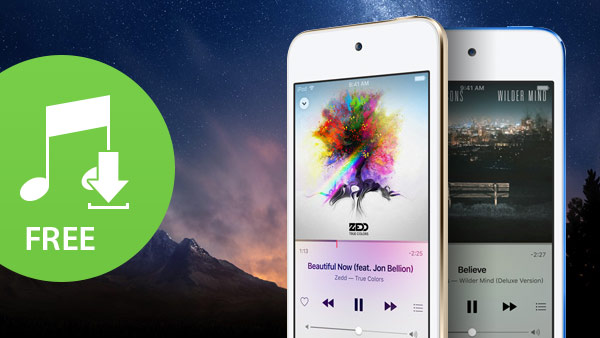 It has more than 30 million new iPod users every year to enjoy music specially. So for one of the most frequently asked questions by them: How to download free music to iPod?
Don't worry. This article will provides you some methods of downloading free music for iPod. Compare them and choose the best and easiest way to get your favorite music to iPod freely.
Download Free Music for iPod with iTunes
Open iTunes on iPod (Take iPod Nano for example)—tap the "music" button at the bottom of interface—use your finger to scroll down on the page until you come across a button labeled as "single of the week". Click this button to open the page for that single (the single of the week is always free and a new single is offered each week)—tap the free button to download the song. Then you can find the free music you choose before has been downloaded on your iPod.
You may want to choose more free music which you like deeply and then download them to iPod, how to get more free music on iPod with more methods, we will provide you other solutions to think over below:
You may like: How to transfer music from iPod to iTunes
Free Music Download Apps for iPod — Freelegal
Freelegal Music App is a free music app that can process free music download for iPod and provides you more than 7 million different MP3 songs via your local library.
Download and install this free music software from iTunes or App store on iPod.
Search the library for the free music and then downloads them, you can easily access the downloaded song on your iPod.
After all steps are finished, you can enjoy your free iPod music anytime.
Advantage:
Easy-to-use interface and a large number of songs to download for iPod Nano/Touch/Shuffle.
Disadvantage:
Some iPod users have bad experience when they download free music to iPod and the music quality could be loss.
Download free music to your iPod with powerful software
iPod Free Music Trans is made to download iPod music from computer without iTunes, you can download free music from computer to iPod easily and never mind the original music being erased.
Step 1
Install and run iPod Free Music Trans
Plug your iPod to this software, iPod Free Music Trans will load all detailed information about iPod. Click "Music" button on the top of interface, it will show all music exited in iPod before.
Step 3
Download free music from computer to iPod
Click "Add to", iPod Free Music Trans will pop up files folder, then you can choose the free downloaded music on your computer to your iPod.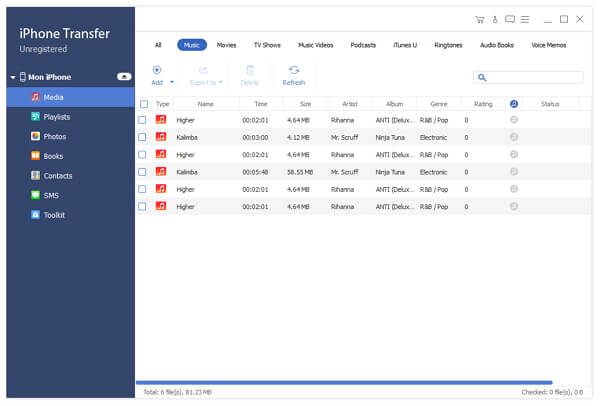 You May Like the Hot Software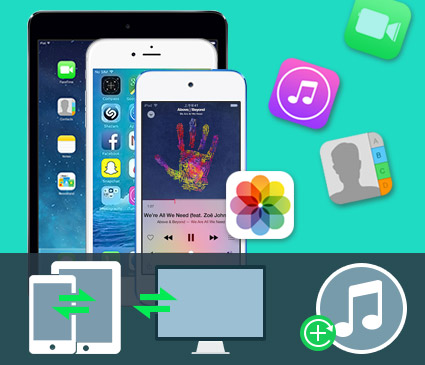 The best music transfer application for free music download for iPod Nano, iPod Touch, iPod Shuffle.
Transfer free music downloaded from iPod/iPhone/iPad to computer.
Copy free downloaded music of iPod to iOS device directly.