Manage Your Android File with 10 Best Password Manager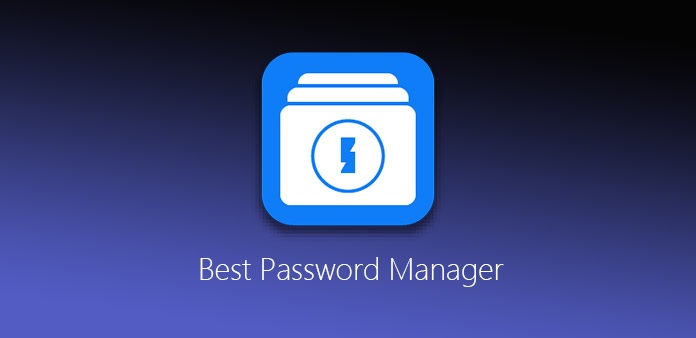 With the popularity of smartphones and tablets, people prefer to store important data and files in their devices because of convenience. But we should admit the fact that there are lots of threatens surrounding our Android. So as to better protect our significant information, you need to choose the powerful and best password manager. In what follows, the article will recommend 10 best managers for password.
Part 1: Top 10 best Password Manager apps for Android
Top 1: aWallet Password Manager
aWallet is a basic app which mainly focus on securing all passwords of your Android devices. It is a totally free password manager and is of great convenience to use. aWallet contains a built-in-search, custom icon as well as an auto-lock feature. The most dominant feature of the app lies in that there is no advertisement at all. And you are able to make and edit the category of data depending on your preference.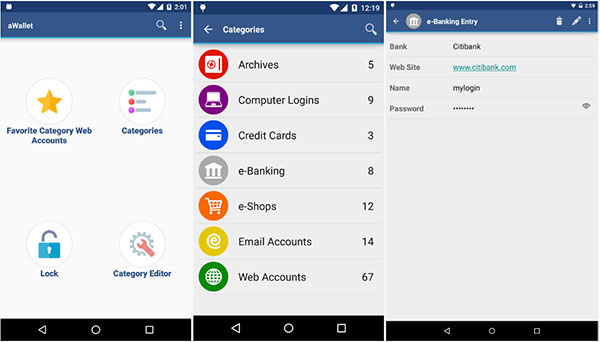 Top 2: Dashlane Free Password Manager
As another Password Manager that has been existing for a long time, it is always considered as the most powerful and best manager for password app in the play store. Dealing with support for auto-filing passwords on websites and apps, Dashlane Free Password Manager can produce solid passwords, lock and organize passwords to ensure payments. You are allowed to use most features within it for free, but it is a must for you to completely own it by grabbing the subscription.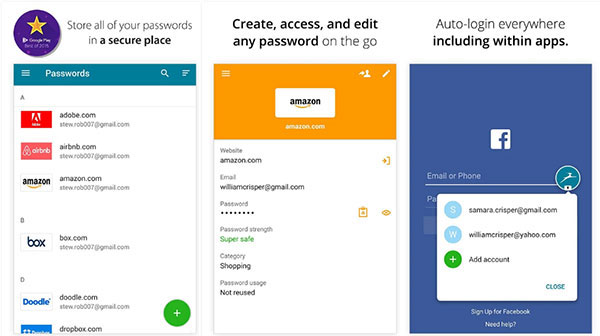 Top 3: Keeper Password Manager
Keeper is kind of Password Manager filled with various features. Protecting you from being attacked by online and offline viruses, it takes advantage of the basic and includes auto-fill passwords to help you feel safer and more comfortable. What is more, as one of the best managers for password, it can provide you with fingerprint lock. Also, you can sync stuff between devices. Similarly, you should get a subscription to acquire the whole features.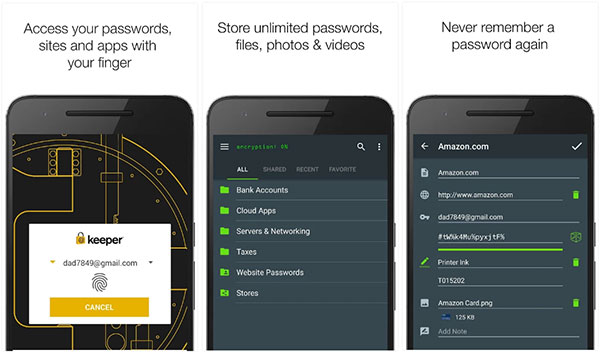 Top 4: mSecure Password Manager
mSecure has been updated for several times ever since its inception. Having a quite modern and decent interface, it can offer you better experience. In order to meet your needs, mSecure can back up your significant data to SD card. The salient feature of the password manager tool is that when someone tries to decipher your code but fails many times, it will start self-destruct, which benefits your Android device a lot. But you need to pay $9.99 to get it.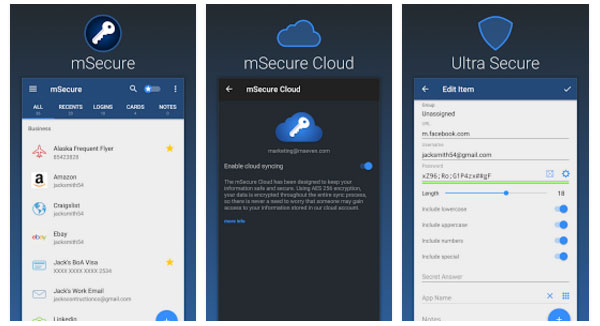 Top 5: RoboForm Password Manager
It is an old tool but it is still regarded as one of the best password managers among so many similar tools. Working together with Chrome and Firefox, you can form filler plugin for these browsers. Also, with one RoboForm account, you are able to utilize your login information that previously you have saved in your PC on your Android. Besides, it is easy for you to find your passwords frequently used as quickly as possible.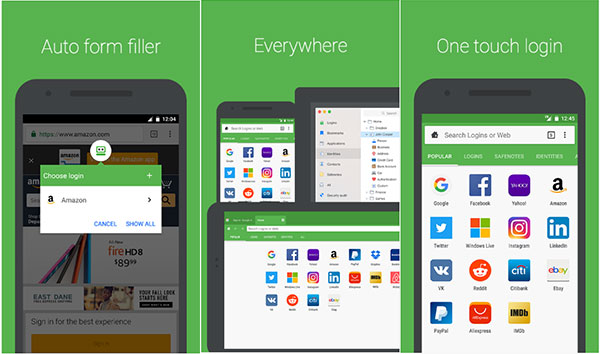 Top 6: LastPass Password Manager
LastPass has been popular as a password manager. Helping you lock your passwords and personal stuff in a safe vault, it is guaranteed to offer secure and fabulous service. The only thing you need do is to possess one password, and the rest things will be handled by the LastPass master password. It consists of fingerprint scanner support, a password auditor together with a password generator to remind you of the security of your password. For $24 a year, you can get more wonderful functions.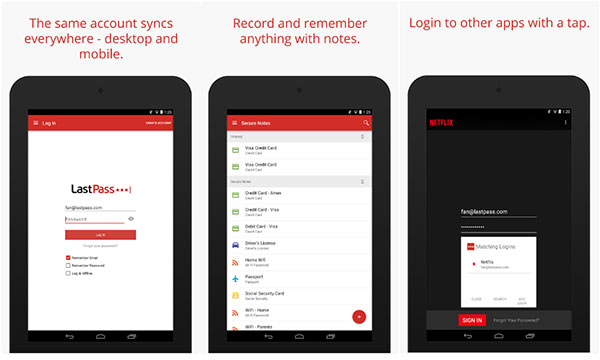 Top 7: Password Manager SafeInCloud
With all your logins, passwords and other private stuff into an encrypted database, SafeInCloud is a cloud-based manager for password. The main features are that it has Material Design, black theme, solid encryption with 256-bit advanced encryption standard and it supports cloud synchronization. You can synchronize your important data with another device using your own cloud account. But you are required to pay $2.99 for the pro version.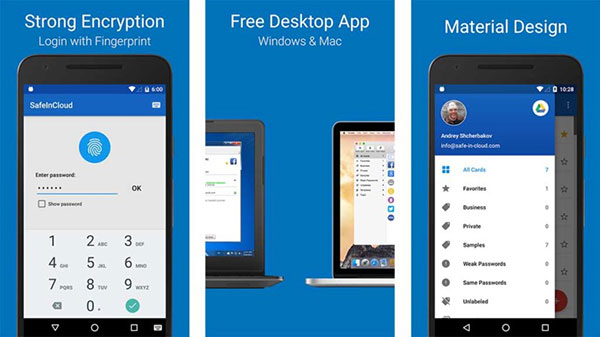 Top 8: Password Safe and Manager
Password Safe and Manager can store all your entered data by means of encrypting, so you just need to memorize your master-password. To be the best password manager, it can also sort out your entries in the Password Safe. This tool completely has no access to the Internet that might make you feel more secure. Its Material Design makes the interface more terrific, and you are allowed to customize the user interface. Additionally, it owns the auto-backup. If you are willing to pay for the pro version for $3.99 you will enjoy a lot more functions.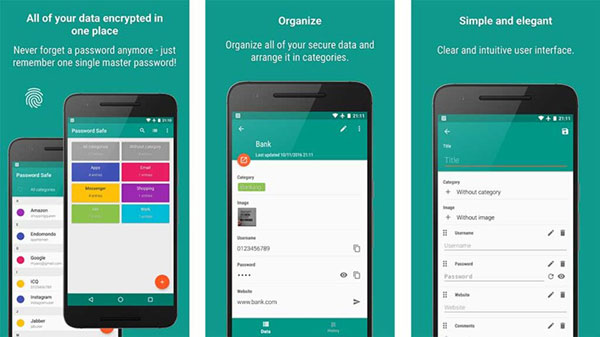 Top 9: Enpass Password Manager
Owning desktop versions supporting PC, Enpass Password Manager involves basics. Free from remembering a number of passwords, it can help to store them in a safe place with your master password and you can have easy access to them wherever you are. There are no subscription charges or sign-up you should pay for. Via Wi-Fi, you can backup and restore your crucial stuff. As a practical password manager, it permits you to auto-fill login details in Chrome. If you want to unlock everything you are asked for $9.99 payment.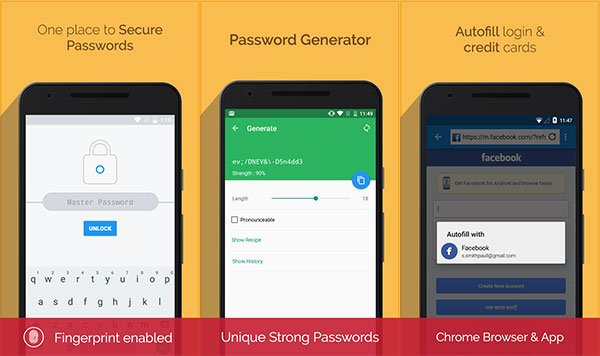 Top 10: Keepass2Android Password Safe
Keepass2Android is one of the more basic password manager apps. It has the basics and you'll be able to backup passwords and such. However, it doesn't have a lot of the more complex features of many of its competitors. The app's main claim to fame is that it's completely free and open source. It's based on the code for Keepassdroid (which is another excellent free, open source password manager) and the two are compatible with one another. There is also a completely offline version as well if you need that.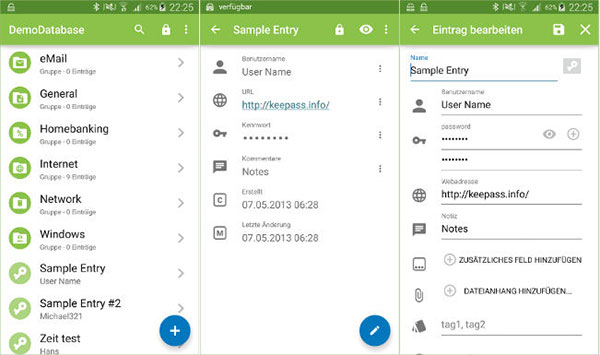 Part 2: Best Android Data Recovery to manage your password
Tipard Android Data Recovery is the best password manager tool that helps you out when you fail to remember your passwords so that your Android devices are totally locked. The main purpose of the app is to recover deleted or lost Android data files securely. Compatible with all versions of Android phones, it is able to regain data from external SC card. Having attractive and intuitive interface, it is aimed at offering easy use and efficient functions to Android users. Without professional technical skills, you are able to have a good command of it. Considered as the best subsidiary tool for managing password, you will prefer it as soon as you download and install Tipard Android Data Recovery.
Conclusion
The article summarizes 10 best password managers for your Android devices, and they are all very suitable to those who want to keep their private secrets more safely and establish strong and solid passwords. With Tipard Android Data Recovery, you will quickly retrieve your loss data in case that your devices are locked suddenly. Sincerely hoping that you can select the best password manager according to your requirements.