4 Best Ways to Break Android Locked out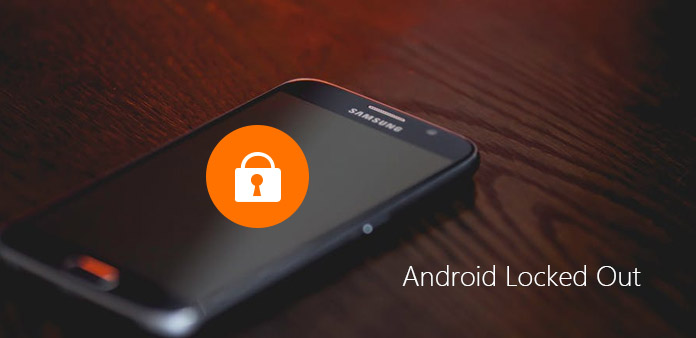 According to a recent research, Android's security has surpassed iOS. And maybe the diversity of lock screens is one of reasons that Android is more secure. By default, Android devices offer very useful security features that you can set up to protect your smartphone from peeping or spying. Two most commonly used security measures are personal identification number, also called PIN, and the pattern lock. While these security measures are helpful, sometimes Android locked out can be frustrating due to a forgotten passcode or pattern. Don't worry! We are going to talk about how to bypass these security measures and break into locked out Android in this article.
Method 1. Break Android locked out with Google Credentials
Many people use Google account on their Android phone. Actually, Google username and passcode is the spare key to open Android locked out. Moreover, this way is safer and not harmful to your personal data on Android phone. Make sure you smartphone has connect to internet through Wi-Fi network or cellular.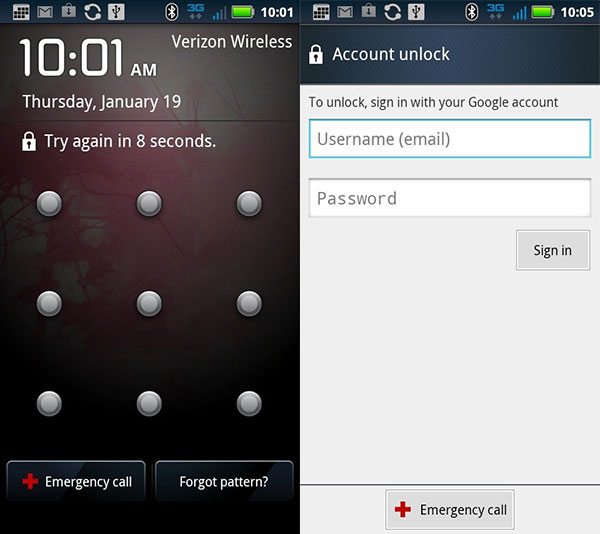 Step 1. Press the Power key to show the Android lock screen. Type in incorrect PIN codes or draw wrong patterns five times. Considering you have forgotten your passcodes, that should not be too difficult.
Step 2. Then lock screen will disable for a few seconds and your Android phone will ask whether you forget the pattern or PIN.
Step 3. Tap on the Forgot pattern or Forgot PIN button, unlock screen will show up. You need to input your Google username and password in corresponding fields and tap on the Sign in button.
Step 4. If the username and password are verified correctly, the Android locked out Google account will be removed and you can reset a new pattern or PIN.
Method 2. Remove screen lock using ADB
Android SDK tools are helpful to access Android operating system on computers. And when your Android locked out, you can use this utility to bypass screen lock. The only prerequisite is that you have turned on the USB Debugging mode previously.

Step 1. Go to Google developer website, search for Android SDK tools and download it to your computer. Then install Android SDK tools in hard drive.
Step 2. Locate to the Tools folder in the SDK installation directory, which contains the ADB. Hold down Shift key and right-click on your mouse, choose Open command prompt here option from the menu list.
Step 3. Using a USB cable to connect the locked out Android device to your computer.
Step 4. Type adb shell rm /data/system/gesture.key in command prompt window and press Enter key to execute it.
Step 5. Remove the locked out Android phone and reboot it. You will discover that the lock screen disappears.
Tip: you'd better reset a new pattern immediately. Otherwise the old pattern will restore when you reboot your Android phone next time.
Method 3. Get rid of locked out Android remotely
Google has developed Android Device Manager for find out your Android phone remotely. And you can use this tool to get rid of Android locked out remotely. It has the capacity to bypass Android locked out on any phone models, including the latest ones. Using this way needs two premises: your Android phone has connected to Internet and has installed Gmail account previously.
Step 1. Access google.com/android/devicemanager in your browser and log in the same Gmail account you have installed on locked out Android.
Step 2. Then Android Device Manager will search for your phone on the map and offers three options, Ring, Lock and Erase.
Step 3. Once you click on the Lock option, a window will pop up and ask you to reset digit passcode for locked out Android phone. Input a simple passcode and confirm it, click on the Lock button to continue.
Step 4. Press the Power key on your Android phone to open the lock scree, input the new passcode to unlock it.
Step 5. Open Settings app and go to Security screen. Here you can reset patter or PIN code as you wish.
Method 4. Bypass lock screen by hard reset
If the methods above do not work on the locked out Android, you have to try to reset your Android phone to factory settings. But you should understand that factory reset means all personal data and settings will be erased from your phone. So, you need a data recovery tool to help you restore data after hard reset, such as Tipard Android Data Recovery. It has the capacity to recover and restore deleted data and files on any Android devices.
How to recover data from Android
Step 1
Download and install Android Data Recovery on your computer. This application is compatible with both Windows and Mac.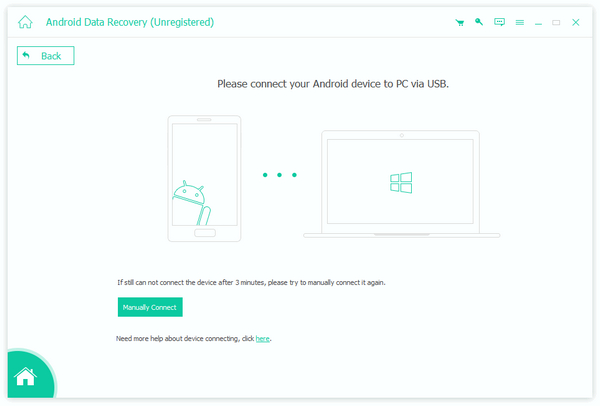 Step 2
Connect the factory reset Android phone to the computer with a cable. Run Android Data Recovery. It will recognize the smartphone and show you how to open USB debugging mode automatically.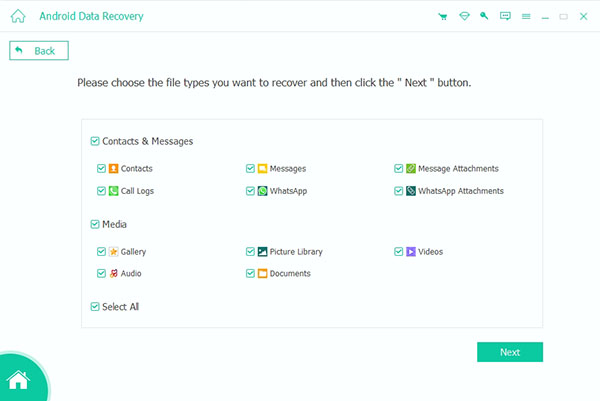 Step 3
After connect successfully, select any data types you want to restore, such as Contacts, Messages, Photos, Videos, Music and more. And you can go to the detail window to select certain files by hitting the Next button.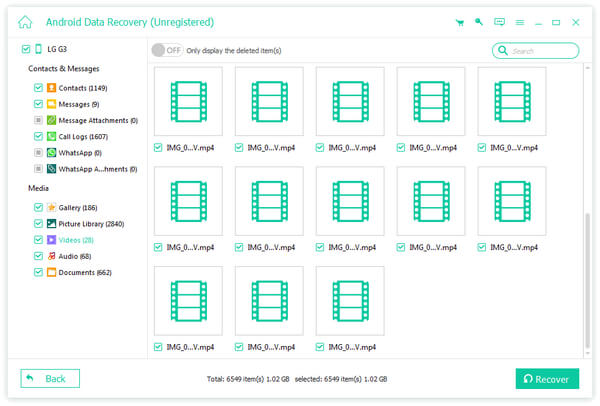 Step 4
Once press the Recover button, all data and files will restore to the locked out Android phone within a few minutes.
How to do hard reset
Step 1. Hold down both Power and Volume down keys for a while until enter into the recovery mode.
Step 2. Highlight Wipe data/factory reset option from the menu list by Volume down and Volume up keys. Then press Power key to execute this command.
Step 3. On the confirmation screen, highlight Yes-delete all user data option by Volume keys and start resetting by pressing the Power key.
Step 4. After factory reset, choose reboot system now on the screen. Then you will get a new phone without any personal data and settings.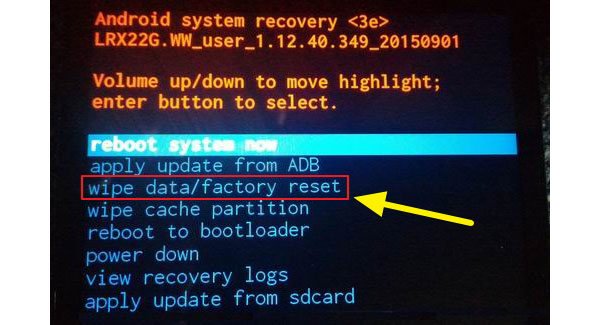 Conclusion
In order to prevent from privacy breach, many people prefer to change pattern or PIN code regularly. But the problem is that increase the risk of forgetting passcode. And it is extremely frustrating and embarrassing when we locked out Android of phone. Thankfully, this problem can be fixed easily if you follow the guides introduced in this tutorial. We have shared multiple ways to get rid of Android locked out. You can choose an appropriate method based on your situations. Don't worry about data loss, because Tipard Android Data Recovery could recover and restore personal data effectively at any time.

Click here to join the discussion and share your comments