Top 3 Methods to Find Wi-Fi Password on iPhone
In the daily life, you may meet the situation that you want to get access to nearby Wi-Fi but you don't know the password. And normally it's impossible to find the password on iPhone for it's not allowed by Apple. But there are three ways for you to find the Wi-Fi password on iPhone. Although they may not be 100% successful, you can still have a try, generally they really work. Let's see the three methods:
Part 1: Find Wi-FI Password on a Jailbroken iPhone
When your iPhone is jailbroken, you can find wifi password on iPhone easily by downloading some apps. With the jailbroken iPhone, you can do a lot of things which are not allowed on the normal iPhone, such as finding wifi password. After being jailbroken, you can download some apps on the Cydia store that can be used to find wifi password, for example "WiFi Passwords" or "1Password". Of Course you can download other similar apps through different methods. Let's see how to use "WiFi Passwords" to find password on iPhone: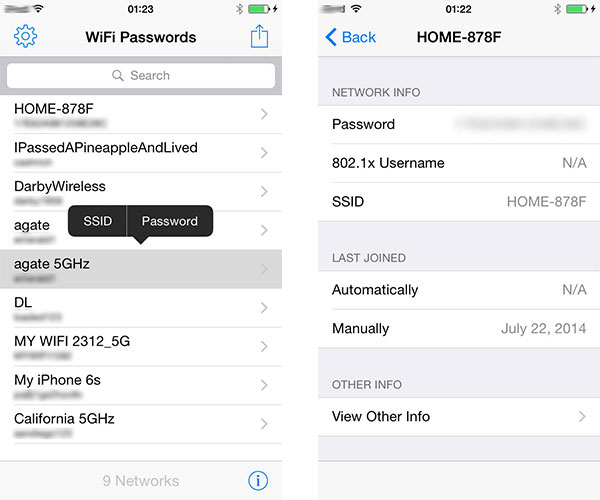 Step 1
Download WiFi Passwords
Open Cydia store and search WiFi Passwords in it, then find the app and download it.
Step 2
Install and open WiFi Passwords
After finishing downloading, you should install the app and go back to desktop, next open WiFi Passwords.
Step 3
Find the password
After opening the app, you will see the lists of WiFi names and their passwords, and these can be used to get free WiFi, choose one you like.
Part 2: Find Wi-Fi Password on a Normal iPhone
If your iPhone is not jailbroken, then there is a way to find WiFi passwords on the normal iPhone. Actually there is no 100% successful way to find Wi-Fi password on the normal iPhone, but you can try this way for it's often successful.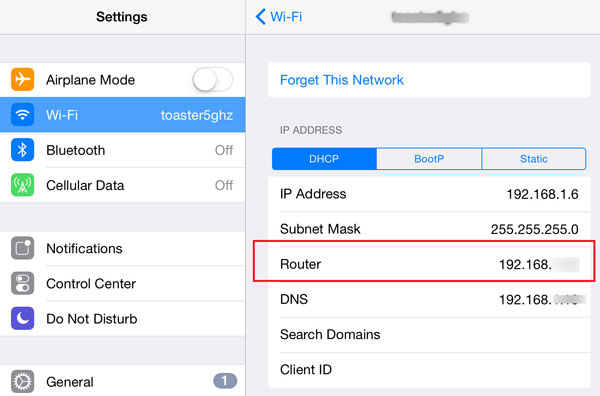 Step 1
Find Router IP Address
First, you should go to Settings and hit Wi-Fi, the network name will be showed. Next tap on the info button on the right and you will see Router option, and the ip address is on the same line.
Step 2
Get into Router Login Panel Page
Open safari or other browsers, then type ip address in the address bar and enter it. After finishing these, you will see the Router login panel page.
Step 3
Get Access to Wi-Fi
Usually the username and password are both "admin", so you can try it. If they are wrong, a Google search for "Router model default password" is necessary. Then try the Google search results and you can get the right result possibly.
Part 3: Find Wi-Fi Password with Keychain
If you use a Mac, then there is another way for you find WiFi password on the iPhone by using the app Keychain. Keychain can be used to find the WiFi password easily, let's see how to find the password with it.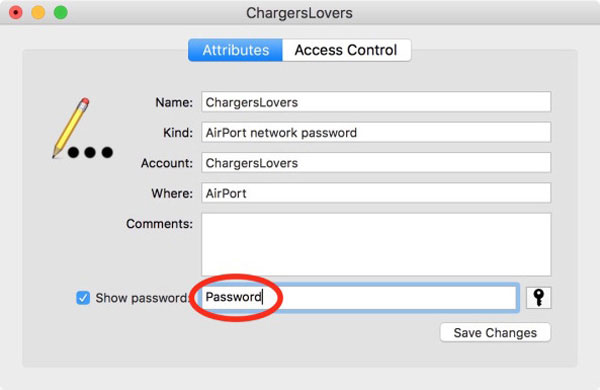 Step 1
Open Keychain Access
On the Mac, go to Applications and choose Utilities, then select Keychain. Or you can open Spotlight search, type in "Keychain Access" and enter.
Step 2
Choose the Network You Want
After opening Keychain, choose the "Password" option on the left, and you can see the WiFi lists .Next select the WiFi you want, and double-click on it.
Step 3
Find the Password
You will see the check box on the left of "Show Password", and click on it. And you need to type password if your Mac account is password protected. And choose "Allow" in the pop-up window and then you can see the password.
Tips: How to Fix Wi-Fi Connection Problem with Tipard iOS System Recovery
Besides finding the Wi-Fi password, another problem about Wi-Fi you may always meet is the Wi-Fi connection. If your iPhone cannot get access to Wi-Fi, maybe there is something wrong with your iOS system. And you need iOS System Recovery software to fix your iPhone, so Tipard iOS System Recovery may be a good choice. This software is really powerful system recovery tool to deal with kinds of problems whether your iPhone is stuck in blue/black screen, bricked or disabled. It allows you to fix your iPhone quickly when doing on damage to your iPhone. Let's see how to use it to fix Wi-Fi connection.
Step 1
Connect Your iPhone to Computer
After downloading and installing Tipard iOS System Recovery, connect your iPhone to your computer via USB cable.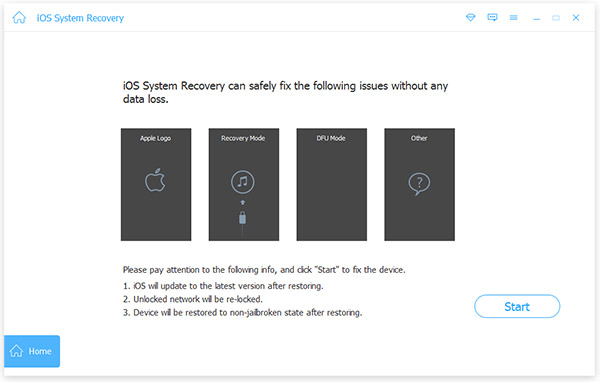 Step 2
Choose Your Phone Model and System Version
After connection, you will see the interface that needs to choose your device category, device type, device model and the system version you want to update.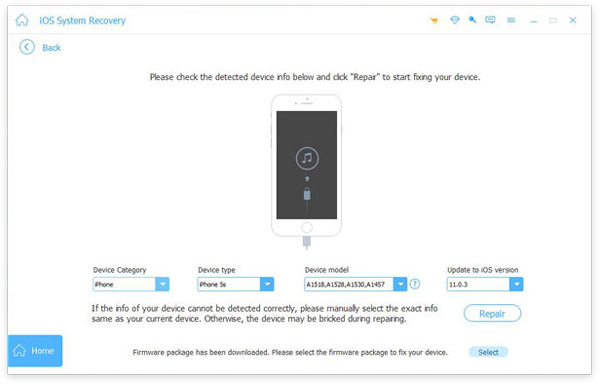 Step 3
Start Repairing
Click on Repair and your iPhone will begin to repair, your iPhone may be bricked during repairing but you don't need to worry about it. And after waiting for a while, your iPhone will be repaired.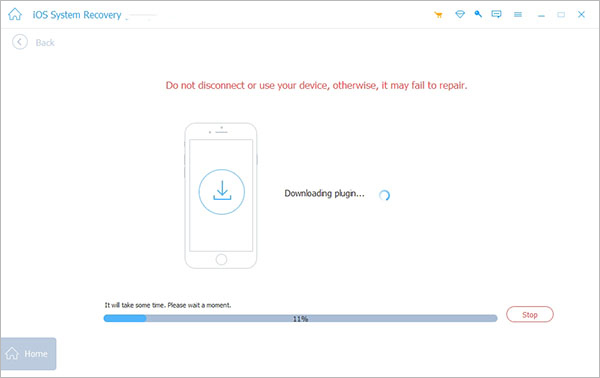 Conclusion:
These three ways can really help you find the Wi-Fi password you want, and the three methods are all easy. If you have a jailbreak iPhone, the first way can make you get a lot of passwords easily with an app. And if you need to get the Wi-Fi password without jailbreak, the rest of the methods can help you a lot. What is more, these three ways are all secure and won't do any damage to your iPhone, so you can use them freely. If these methods can't help you, maybe asking the Wi-Fi password directly is a great choice.