10 Best Audio Manager Apps for Android to Manage Audio Files
The audio files and music just bring more interesting and entertaining all over the world. As you know, audio is an indispensable part of our modern life, just like video. You might download lots of audio files, such as lectures and music files. What should be the best audio manager to take full advantage of these audio files? There are a number of audio manager apps, so it is a must for you to select from an audio manager for your Android. The article recommends the top 10 audio managers for you to consult.
Top 1: Hide Photos, Video-Hide it Pro
Disguised cleverly as "Audio Manager" in the App Drawer, Hide Photos, Video-Hide it Pro is taking control of the volume of all audio sources from your Android smartphone. As a private vault playing an important role in hiding photos, videos, or any other files of your own, it can categorize media into hidden folders of your choice. So Hide Photos, Video-Hide it Pro should be a good audio manager APK you can take into consideration.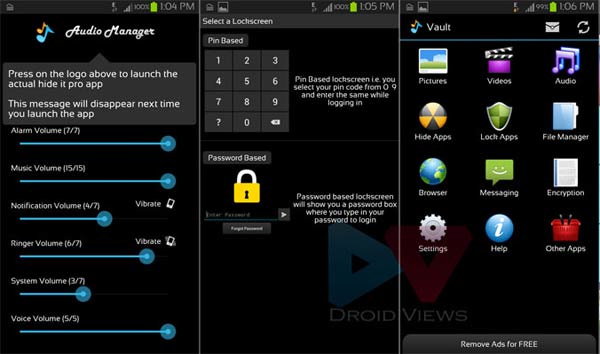 Top 2: Simple Audio Manager
As one of the selections of audio manager for Android, Simple Audio Manager is suitable for college or business meetings. With no compatibility issues, the program fits right in with one of the earliest versions of Android 1.6. Offering quick speed and responsiveness, it can also adjust vibration settings. However, it lacks creativity. Simple Audio Manager is mainly for older versions of Android rather than the new ones.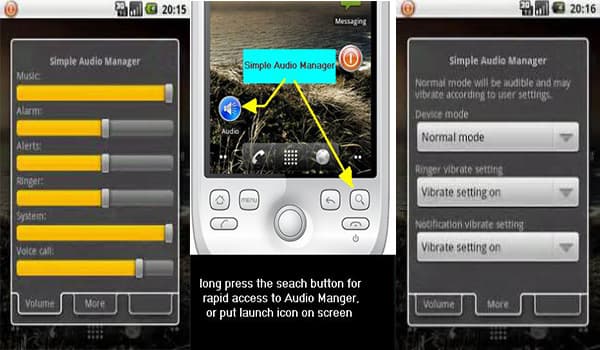 Top 3: POWERAMP
When you are seeking for an audio manager mainly focusing on quality, Poweramp may be a good choice. It can play various forms of music, such as mp3, mp4, wma, flac, wav, wv, etc. Besides, it has 10 band premium graphical equalizers for all formats, presets and custom presets it supports. Having high level of customization via settings makes it better to meet users' needs.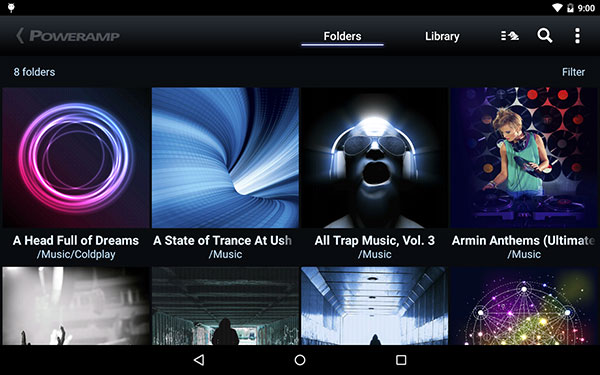 Top 4: My Music Organizer
My Music Organizer is a simple and easy app for audio control. It is a wonderful selection to regard it as audio manager for your Android phones. When you have a hard time recording all of your music, why not give it a try? If you are an enthusiast for music collection, you cannot miss it. It can manage your music collection together with personal ratings and notes. In this way, you are able to share it with other people.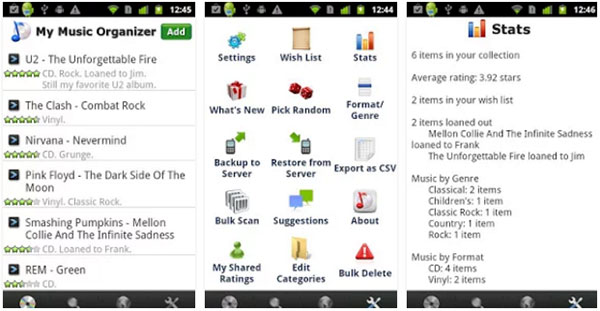 Top 5: AudioManager Pro
AudioManager Pro is popular among a lot of people. Also, it is considered as one of the most fabulous Android Applications in O'Rielly books. Having widgets for home screen, Audio Manager is salient in audio managers for Android in the play store. You are able to customize and download a variety of themes in order to take control of the setting direct from the home screen. In addition to it, Audio manager can distribute ringtones and create themes by means of SDK. Luckily, it is totally free.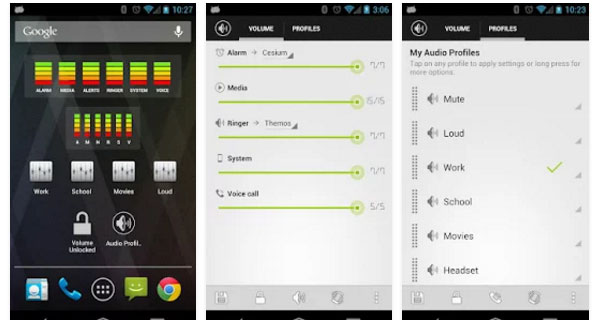 Top 6: Easy Audio Manager
Easy Audio Manager is also a very fundamental app. So as to provide the users access to all the significant settings on the home page, it completely concentrates on some crucial functions of an Android audio manager. Moreover, the dominant feature of Easy Audio Manager is that it owns the capability to choose the ringtones and alerts from itself. However, because of lack of creativity and colors, it has limits.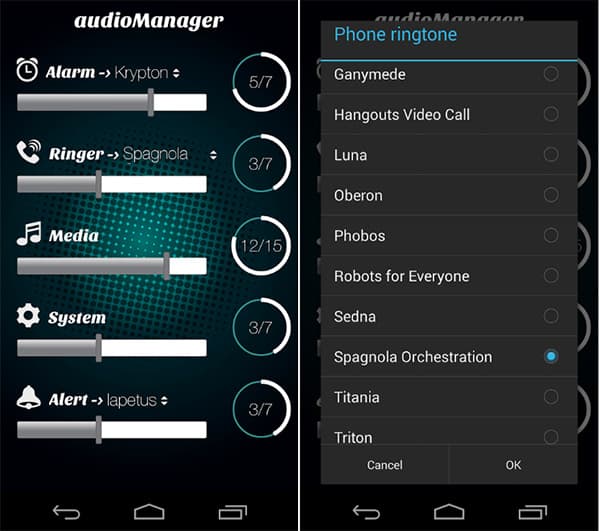 Top 7: Audio Guru
As another basic audio manager for Android phone, I think it is a lot better than Simple Audio Manager. Possessing the ability to easily set your volume levels using home screen volume control widgets, Audio Guru is very attractive and well featured. And the app has fast speed. Nevertheless, its text resolution is a worrying problem because the size of the text has not been customized for tablets. The controls are not clear enough, either.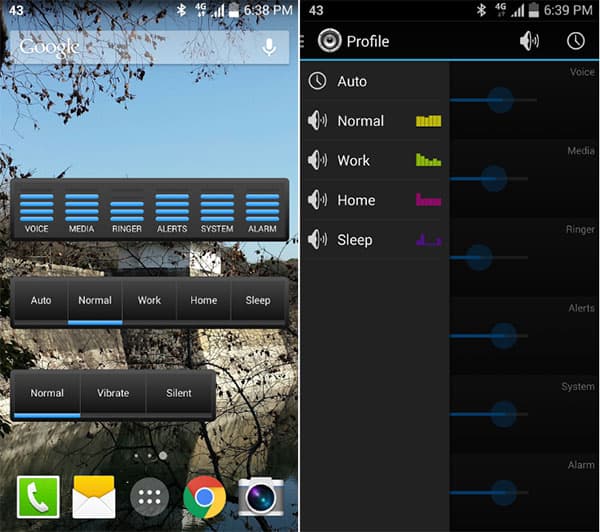 Top 8: File Manager
File Manager mainly focuses on Mp3 managing. It is a very practical application for collection of audio files and it can help to save them at a single point. Serving to enlist songs files and storing all of them in a small packing, this app can provide an easy and effective way as an audio manager. It has the capacity of storing data and organizing your music library. Possessing explorer manager for musical directory and lyrical searching service, it is popular.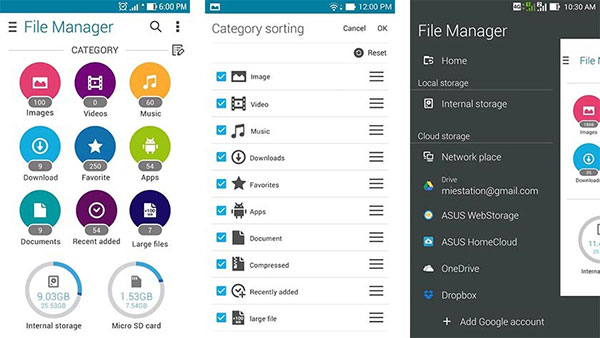 Top 9: MixZing Music Player
It is a powerful audio manager for the reason that it cannot only play but also manage music for your Android devices. It also has tons of dominant features. It offers you an easy approach to browse your music by folders. MixZing Music Player is good at downloading missing album art automatically. What is more, You are allowed to clean up album art and the tags of your songs.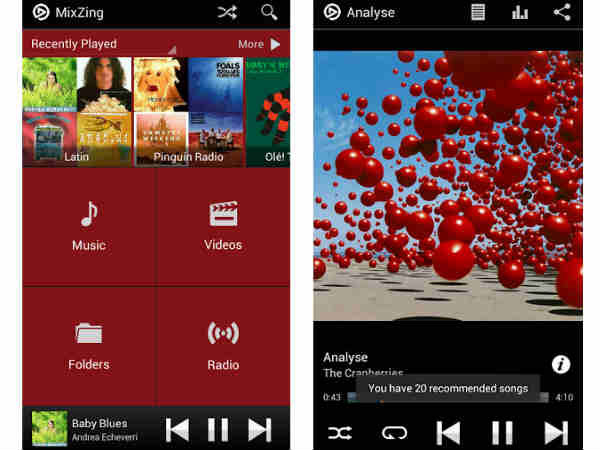 Top 10: CLZ Music
It is aimed at cataloging your music collection. As a special audio manager, it can add CDs and vinyl to your music database quickly by scanning CD barcodes with your device camera or searching Core database for vinyl by artist and title. Your unlocked database limit across devices can be transferred. CLZ Music is not completely free. You should unlock the full application for $15 or you can only use the demo.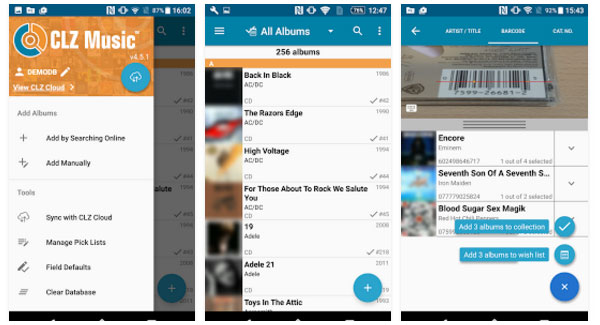 More: Best desktop Audio Manager - Tipard Phone Transfer
Tipard Phone Transfer is a significant app I strongly recommend. When choosing to use Audio manager apps for your Android, you may be troubled by mistakenly deleting your audio data. Or you may prefer to transfer your audios to another device. So it is time to find a reliable and useful application in case you are confronted with such a problem. Next I will introduce how to download and install Tipard Phone Transfer.
Step 1
Download and install Tipard Phone Transfer.
Download and install Phone Transfer. Launch the program and then connect your devices to the computer via USB cables. They will be automatically detected.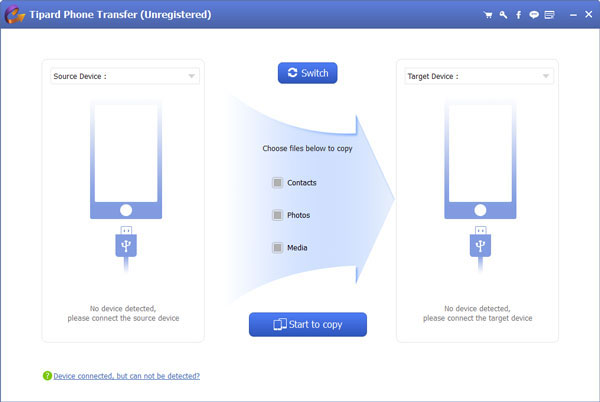 Step 2
Set Source and Target device
Set the device you need to export data from as Source device and the one you need to import data to as Target device.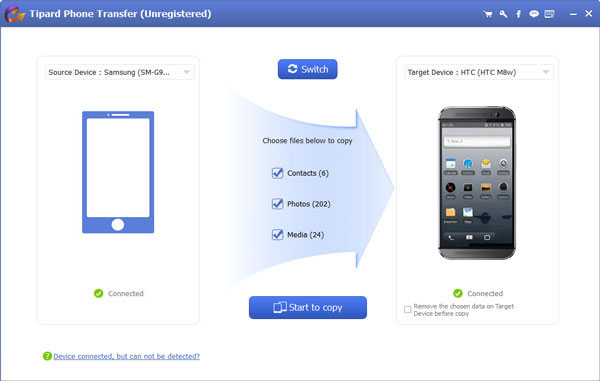 Step 3
Start to copy audio files
And then you can manage the audio files between Android and computer.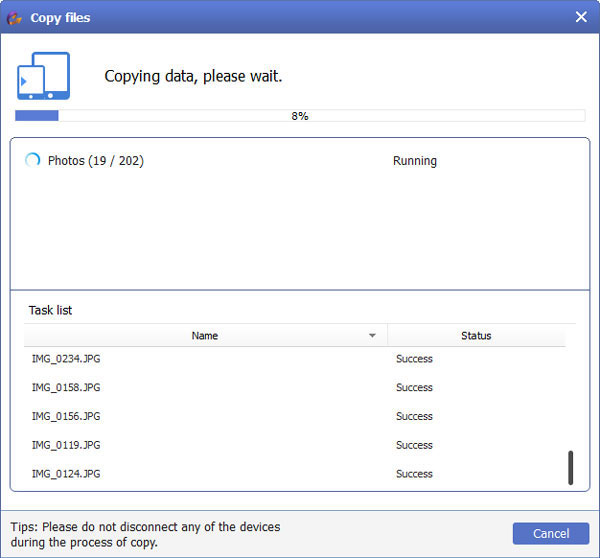 Conclusion
From above, you are bound to have a good command of Android audio managers. You can choose one audio manager that is most suitable to you from the audio manager review. In order to manage audio files between Android and desktop, you can also use Phone Transfer, which is able to transfer and manage the audio files for both devices with ease.