How to Carrier Unlock Android Phone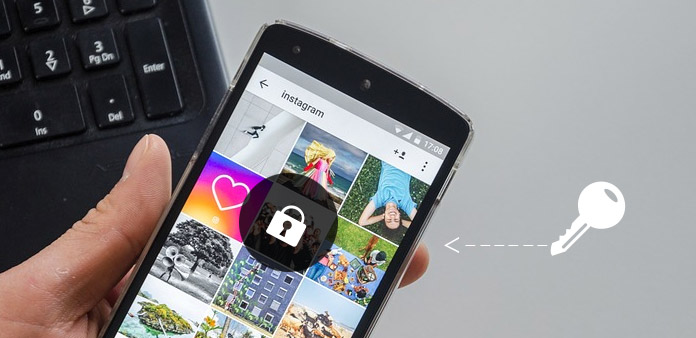 Carrier lock Android phone is a kind of monopoly. That means you cannot use SIM card from other carriers. Worse is that you may not know whether your smartphone is locked by carrier when you bought it. SIM lock brings many disadvantages. In order to compete with other companies, carriers usually released better mobile data plans. If your Android phone is carrier lock, you cannot enjoy the mobile data plans from other carriers. And you should understand that it is your right to carrier unlock Android phone. Anyway, we are going to show you how to carrier unlock your Android device effectively.
Part 1. Check whether your phone is SIM locked
Of course, not all Android phones on market are carrier locked. To check the status of your phone, you can read the documentation you got when you bought the handset. If the word unlocked appears on the initial invoice, your phone is carrier unlock Android phone.
Some people prefer to purchase smartphones from manufacturers or third party retailers, such as Amazon or Best Buy. These smartphones are usually is not locked by any carriers. On the other hand, if you bought a handset from a carrier, like Verizon, T-Mobile, or AT&T, it more likely to be locked.
Furthermore, you can contact your carrier and ask whether your phone is locked directly.
Part 2. Back up your Android phone
You should back up personal data before do carrier unlock Android phone whatever method you use. And we suggest you use Tipard Phone Transfer. It supports to back up Android data to Android or iOS device. What is more important is that Phone Transfer could backup Android data with original quality.
How to backup Android
Step 1
Download and install Phone Transfer on your computer. It is compatible with both Windows and Mac. Plug both mobile devices to the PC with cables.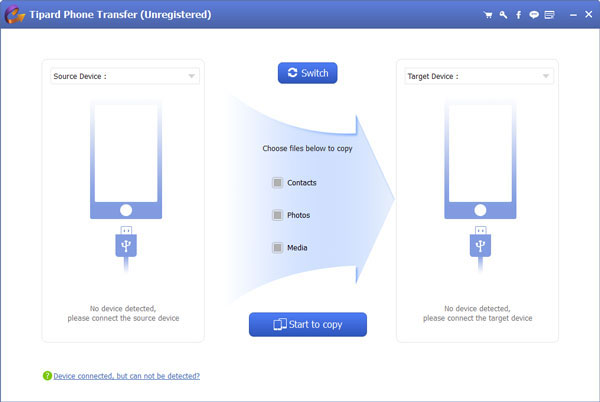 Step 2
Run Phone Transfer. It will recognize two mobile devices spontaneously. Make sure that carrier lock Android phone is in the Source Device field and another device in the Target Device box. Otherwise, tap on the Switch button to correct them.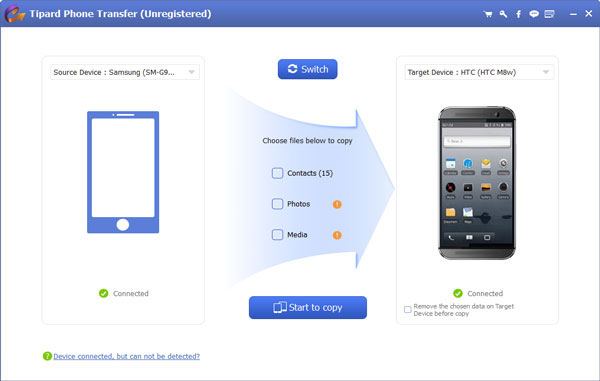 Step 3
Check each box in front of Contacts, Photos and Media. Or you can decide which data type to backup.
Step 4
Then click on the Start to copy button to start backup. After backup data, you can clear your smartphone and do carrier unlock Android phone free from losing data breach.
Part 3. How to carrier unlock Android phone
If you are sure your phone is locked by carrier, you can use the solutions below to unlock it.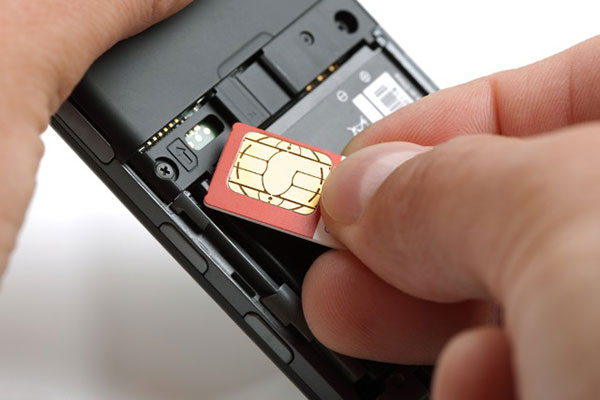 Method 1: Contact carrier
As I said before, you have the right to unlock your device. When you bought the smartphone from a carrier, you might enjoy subsidized prices. So, during the contract period, you should not unlock your phone illegally. After your two-year or one-year contract has expired, your carrier has the obligate to unlock your device. Some carriers even inform you to do carrier unlock Android phone when you are entitled to do so. If you encounter any barriers, talk to a supervisor and announce your legal rights.
Verizon: According to Verizon's Device Unlocking Policy page, you can carrier unlock Verizon's 3G prepaid phones after 12 months of service. Its carrier unlock code is 000000 or 123456. You can call 800-922-0204 to ask it unlock your phone.
AT&T: If you have an AT&T locked Android phone, you can unlock it after 6 months of service. And its Device Unlock Portal could help you unlock your phone without the help of customer service.
T-Mobile: It also follows the 12 months locking policy. If you want to carrier unlock Android phone less than 12 months of service, you have to pay for $100. T-Mobile's Device Unlock app is available for requesting unlock your phone. Or you can call 877-746-0909 ask for customer service.
Sprint: If your Android phone is released after 2015, Sprint will unlock it automatically once the contract ended. Otherwise, you can communicate with its customer service at 888-226-7212.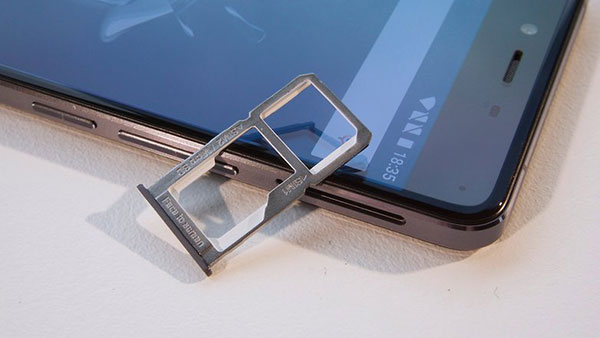 Method 2: Professional unlock services
If you want to carrier unlock Android phone during contract period, you have to find a professional service. To be honest, we advise you that only use these services when you are absolutely desperate and your carrier cannot unlock your device. We tested www.safeunlockcode.com and sim-unlock.net. They do carrier unlock Android devices successfully. But it cannot be guarantee that they work for your device.
When you use these professional unlock services, you have to prepare for it: IMEI number: You can find it in Settings->About phone->Status->IMEI. Or you can type *#06# on dial pad to get this code.
Your phone number, account number, account name and password.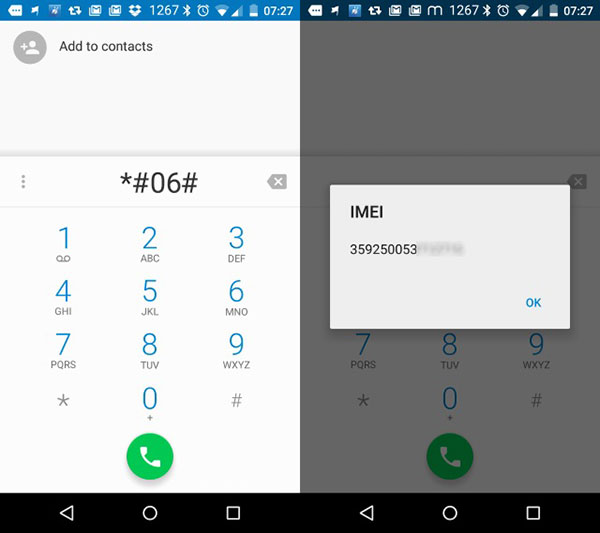 Method 3: Carrier unlock apps
There are several SIM unlock apps for Android devices, like Galaxsim Unlock, Galaxy_S Unlock and dr.fone - Android SIM unlock. They can unlock smartphones without code. Although there is no user reported these SIM unlock apps had security issue, we cannot guarantee they are absolutely safe. When it comes to details, we use Galaxsim Unlock as the example.
Step 1
Download Galaxsim Unlock from Google Play Store and install it on your carrier locked Android phone.
Step 2
Open the app and grant it run on your device. Then it will scan your phone and display the status of your phone.
Step 3
If you are ready to carrier unlock Android phone, tap on the Unlock button. When this app shows Your device is unlocked, you can use SIM card from other carrier on your smartphone.
According to our testing, these SIM unlock apps only cover limited smartphone models.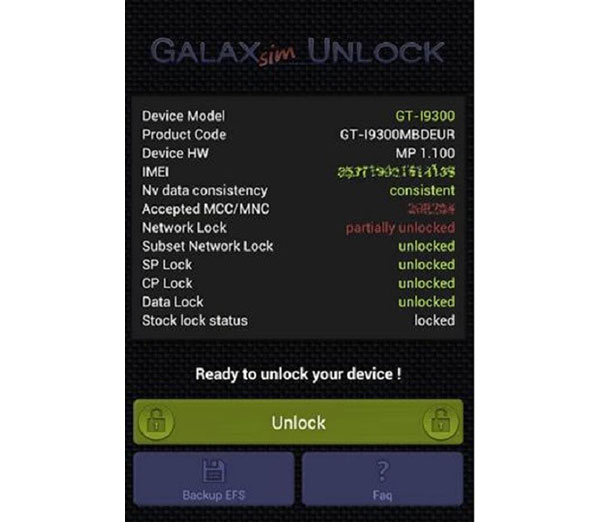 Conclusion
Carrier lock Android phone could hinder you use better services from other carriers, so many people expect to execute carrier unlock Android phone. We have tested the popular solutions and posted them in this article. Considering you may carry your smartphone to carrier's after-sales service or use other professional services, we strongly advise you to back up data to another device with Tipard Phone Transfer. Then you can clear your phone or reset it to factory settings. Asking your carrier to unlock your phone is the best and safest way. If it failed, you can consider professional services or SIM unlock apps.

Click here to join the discussion and share your comments