Top 10 Online Video Editors in 2023
When it comes to edit videos, there are a lot of tools available. Although many video editing programs are safe, it is still a challenge to decide to install something on hard drives, especially difficult to someone sensitive to cybersecurity. Then online video editors seem a better choice to people that do not prefer to install software on their computers. Similar to desktop software, they have extensive features, like cut, trim, text, transitions, animate and so on. So this article will introduce top 10 software and their features. When you edit videos, you can choose one from them.
Recommend: Tipard Screen Capture
Before editing videos, you have to create a video. There are a lot of moments in our lives: showing a new skill in the game, a hangout with close friends, a creative idea about the TV show…. If you want to record such moments, Tipard Screen Capture is one of your best choices as the online video editor alternative.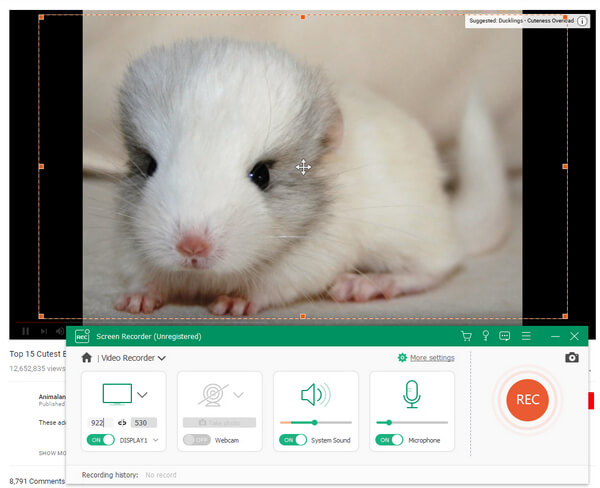 The biggest benefit of Screen Capture is to record screen in the best quality. You do not need to worry about the issues about frames missing or images blurred. It supports to record the audio along with the video content as well. Moreover, you can set the duration time, and let Screen Capture work alone.
WeVideo
WeVideo is a cloud-based online video editor. According to the survey, many users said it is an easy-to-use video editor with a lot of features. WeVideo allows users to create photo animations, add voice over in the video, or transformation video clips. You can use it to enhance your videos as well. It provides plentiful transitions and motion effects to make your videos polished. Besides video editing, WeVideo had more built-in functions, like screencasting, record tracks from copyright-free music websites, and so on.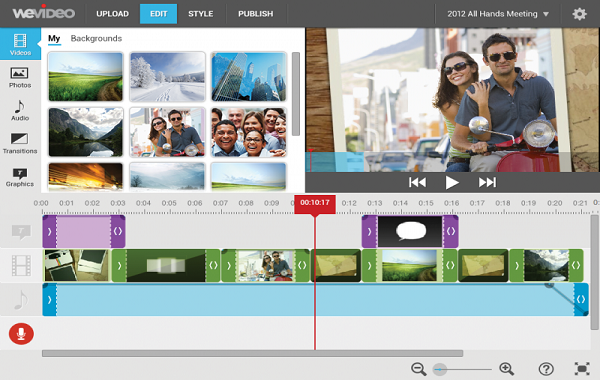 Magisto
Magisto has the ability to create exciting and memorable movies with your daily videos and photos. Then you can share these movies online or save them forever. After the original video clips uploaded, it allows you to decide the best potions of these videos and images. You can blend music background into the movie or add some themes and effects on it. Although Magisto is an online video editor, its capacity is as excellent as desktop programs.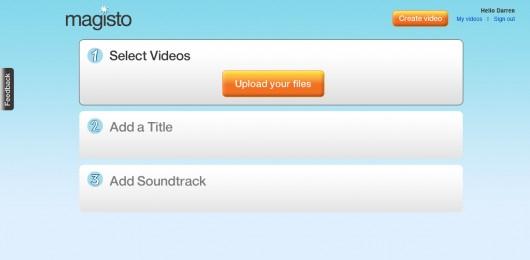 YouTube Editor
Google has developed an online video editor for YouTube users. YouTube Editor is free program to all YouTube users. Compared to others, YouTube Editor seems a little simple. But you can achieve almost all basic work related to video editing, like trimming video clips, organizing clips on a timeline, adding transitions into the video. The biggest advantage of YouTube Editor is easy to use. Even beginners could utilize its editing features without any guidance.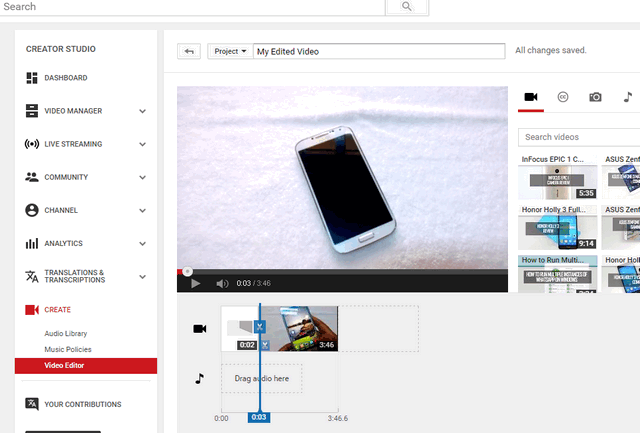 Pixorial
Pixorial is a popular video creator and editor among internet users around the world. One of the reasons that Pixorial becomes increasingly prevalent is user-friendly. Its interface is more like a video editing program. Sometimes you might forget you are editing videos online. Everyone could enjoy a smooth video editing experience with its straightforward interface and humanized layout. Moreover, this online video editor has an Android app and an iOS one. So you can edit your video clips on mobile device as well.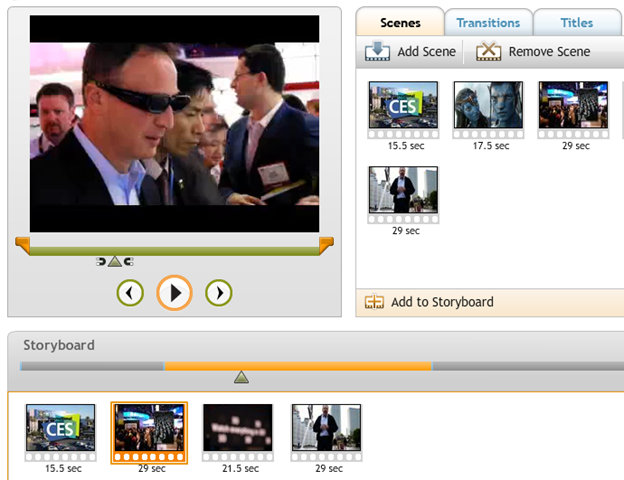 Kizoa
Kizoa is another utility online video editor. Although it has a simple interface, its features are plentiful. Besides the basic video editing features, like video cutting, special effects and transitions, it also permits users to overlay music and audio into the video clip. Kizoa has collected hundreds of templates and animations with customizable options. So you can combine your videos with these templates and create a memorable movie. It also has the capacity to create slideshow and photo collages.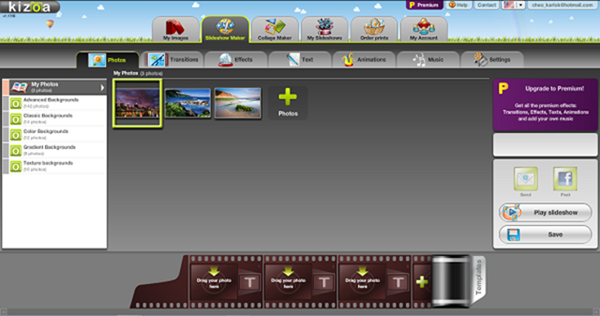 Weavly
Weavly is not only an online video editor, but also a video creator. After you upload video clips to Weavly, you can drag and drop them to timeline and edit them within the timeline accurately. When it comes to the video editing features, this video editor offers all basic functions, including trimming and mixing clips. You can add multiple timelines and overlay video clips or blend audios. This software also supports to import videos and audios from YouTube and SoundCloud as well.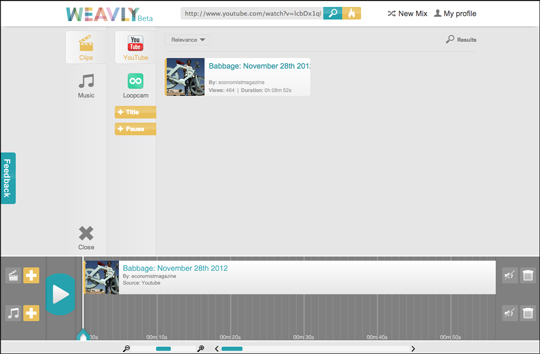 FileLab Video Editor
FileLab Video Editor is a free online video editor. Although video editing is a complicated and creative job, the concise interface of this software will make the process simple. You can cut, insert, mix and rotate video clips in timeline. And then preview them in its play. It also provides plentiful special effects and transitions for every user. After editing, you can export the output to mobile devices or share it to YouTube within FileLab directly.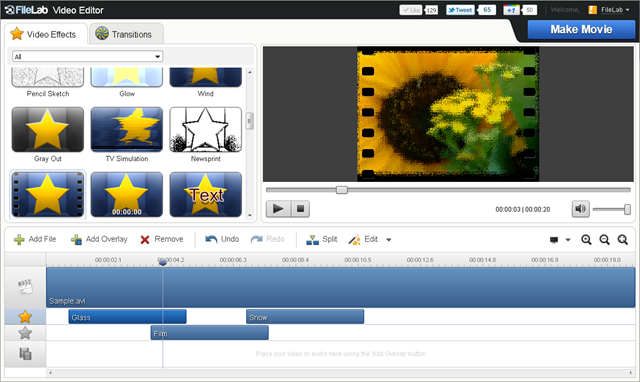 PowToon
PowToon is a unique online video editor. Compared to other video editors, PowToon is more appropriate to create videos for presentation or teaching. It not only supports to create animated videos, but also has the abilities to add themes, custom images and voice overs into videos. Free users could enjoy 100 MB storage space equivalent to a five minutes length video. If you want to enjoy more features or edit a longer video, you have to pay for upgrade.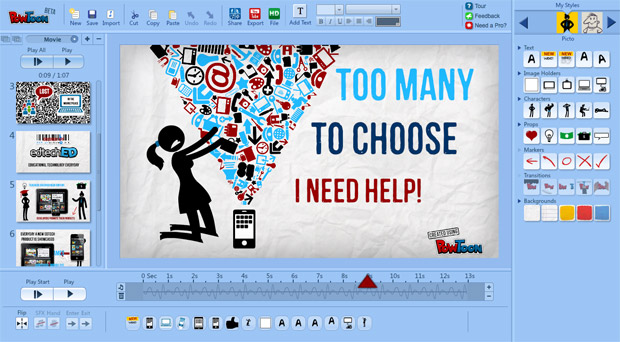 Video Toolbox
Video Toolbox is another cloud-based online video editor. And you can edit videos on it without paying a penny. Free users could enjoy 600 MB storage space. So you can upload video clips to Video Toolbox and edit them at any time. It also supports to import videos from URL or websites. Video Toolbox has the basic video editing features, like rotate, resize, cut and trim video clips. And it also integrates a video convertor and a video recorder. So Video Toolbox is a versatile video editor.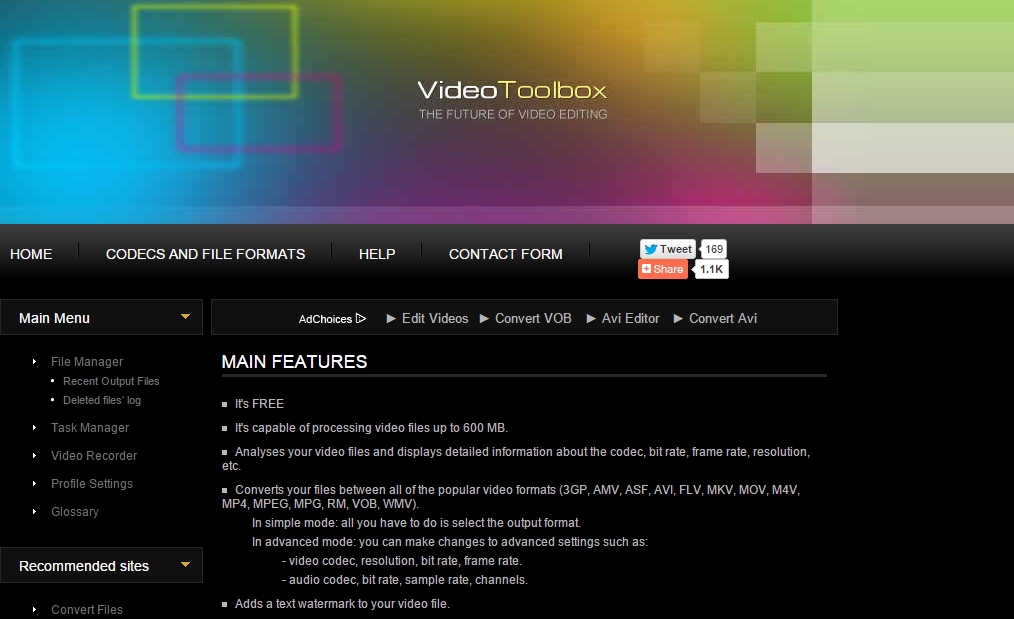 Wideo
Wideo is a simple online video editor without complicated features. After import a video to Wideo, you can edit it on timeline. It allows you to draw something, such as cartoons or anime, and add them into the video. You can also mix background music or other audio into the video. Unfortunately, if you want to explore more features on this software, you have to pay for upgrade.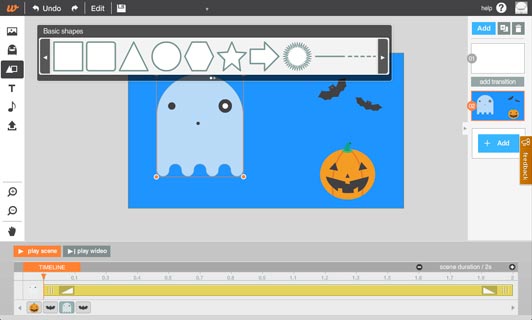 Conclusion
This article has introduced the top 10 online video editors. You can enjoy their features and explore their potentials. Some are like desktop programs and provide professional video editing features, like FileLab Video Editor, Kizoa, Weavly, Pixorial and WeVideo. Others have some unique abilities, like Wideo and PowToon. And if you have YouTube account, you can enjoy YouTube Editor. Before using these online video editors and editing videos, you could record and create high quality original videos with Tipard Screen Capture. If you have any queries about the best online video editing programs, you can feel free to share more detail about your point in the article.