10 Best Free DVD Maker Apps for Windows and Mac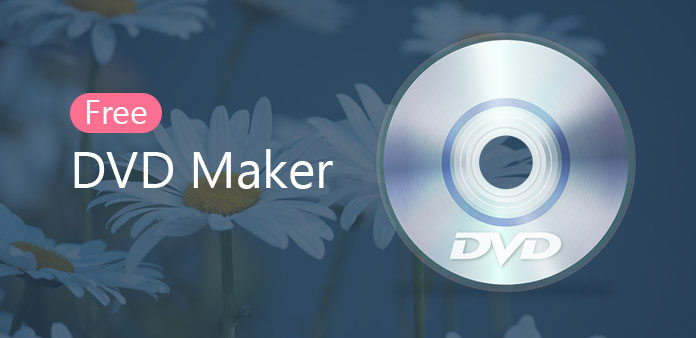 How to store video files safely? Nowadays, you might store the videos on cloud service or computer. But there still might be some risks that the computer does not work or the cloud service leak out the files. DVD should still be a very great method for video storage. As for the case, you have to choose some free DVD maker instead. When you are looking for a method to burn videos to DVD, you can use different free DVD makers for Mac and Windows with different effects. The article explains the top 10 best free DVD making software that helps you achieve the results.
Part 1: Top 10 Free DVD Maker apps
1. Free DVD Maker - DVDStyler
DVDStyler is one on the best free DVD maker. This application is able to create professional looking DVDs. You can produce DVD from AVI, MOV, MP4, MPEG and other different video formats. What's more important; the program offers the creation of individually designed DVD menu. Thus, users have more chances to make DVD by themselves for free.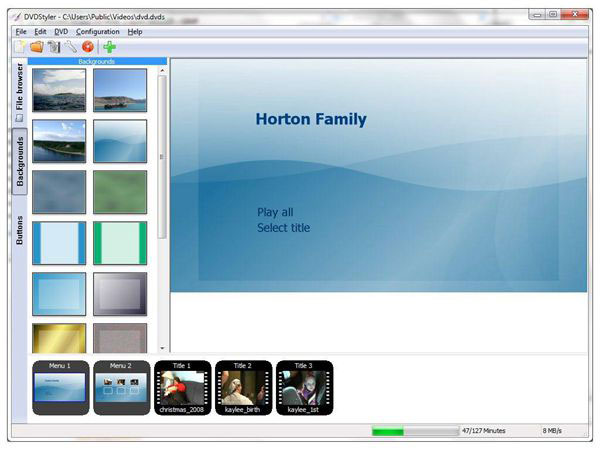 2. Free DVD Maker - BurnX Free
As a free DVD maker for Mac, BurnX Free is no doubt a good choice for people to create DVD. Moreover, this application supports various language including English, Spanish and French. And the another pro of this program is that BurnX Free belong to lightweight software, so it needs much less storage space than some other programs.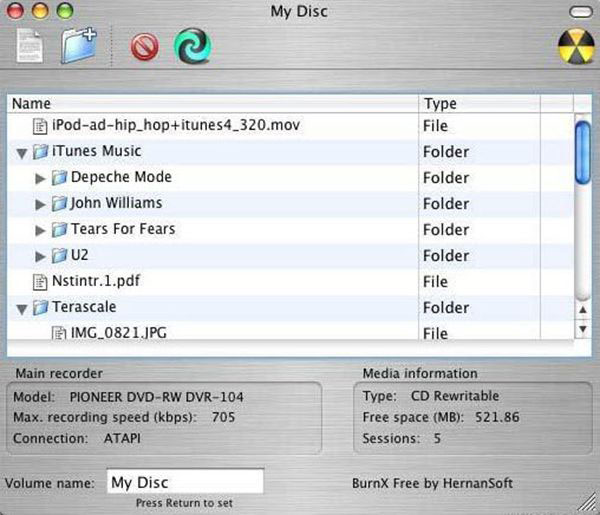 3. Free DVD Maker - DeVeDe
DeVeDe is a wonderful DVD maker for free, it is very small in size but it can used to finish the most things as other DVD creator. With the software, you can make video DVDs and CDs (VCD, sVCD or CVD) from any number of videos and any formats of materials. Besides, DeVeDe has many download zones and updates frequently.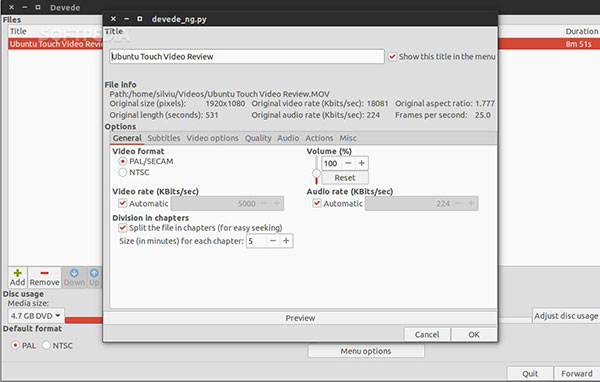 4. Free DVD Maker - Aone software
Aone software is another free DVD maker software recommended with powerful functionalities. With this application, you can edit all kinds of videos and make various different DVD formats. The interface of the software is look great and it can be understand by users even newer. In addition, you can add media videos with drag and drop directly.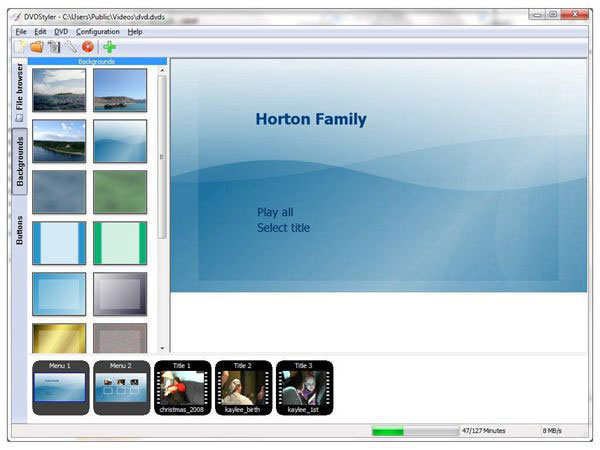 5. Free DVD Maker - DVD Flick
If you want to DIY DVD for free, then DVD Flick is a perfect choice as the free DVD maker. You can make and edit your DVD with this program with ease, because it has an easy and simple user interface. Though the design of the program is very simple, the program still has various powerful functions. It support for over 45 file formats and over 60 video codecs. And definitively it can be used totally for free.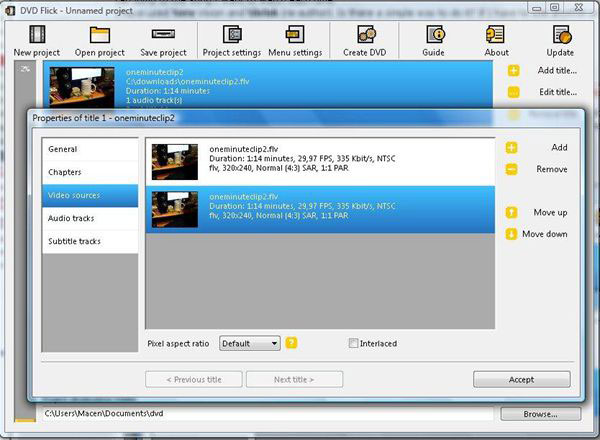 6. Free DVD Maker - Windows DVD Maker
Windows DVD Maker is a great and default free DVD maker that produced by Microsoft. It has many great features that can help you make your DVDs look like movies. The free windows DVD maker also allows users make videos and images together. It is compatible with Windows XP, Windows 7, Windows 10 and Windows Vista. However, it burns some poor quality DVDs occasionally and it also has various bugs sometimes.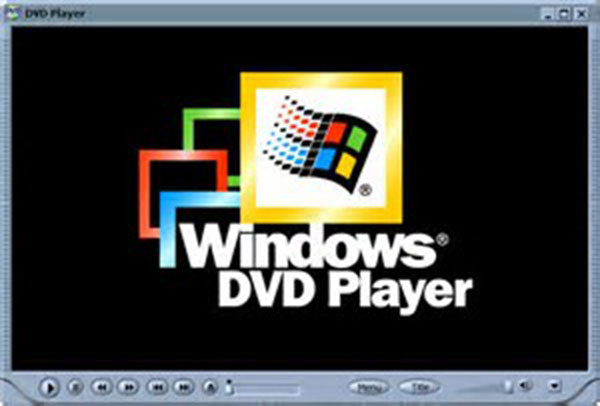 7. Free DVD Maker - GMT DVD Maker
Another excellent free DVD maker recommended is GMT DVD Maker. It is a kind of simple software but also have almost all the functions as other paid versions. With this application, you can burn various files types onto DVDs. And it also offers a great feature that allows users burn hybrid DVDs that have both the cue and bin files. Nevertheless, it also has some bugs need to be addressed.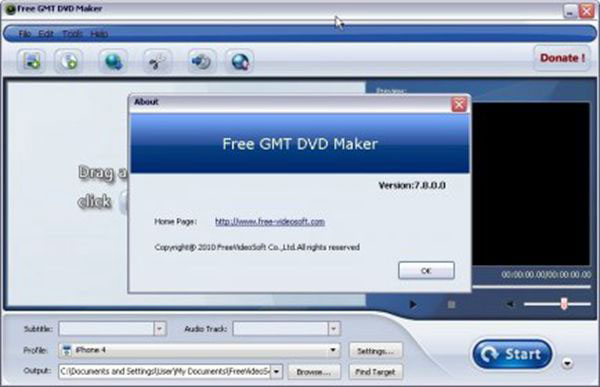 8. Free DVD Maker - VobBlanker
VobBlanker is a free DVD maker software for Windows Operation Systems. You can make and edit your DVD with this wonderful software for free with a good experience. This tool can be used to handle VOB files, and it will be really handy if you need to blank, delete or preview menu options in the DVDs. However, it can't be compatible with some system and the usage of it is very limited.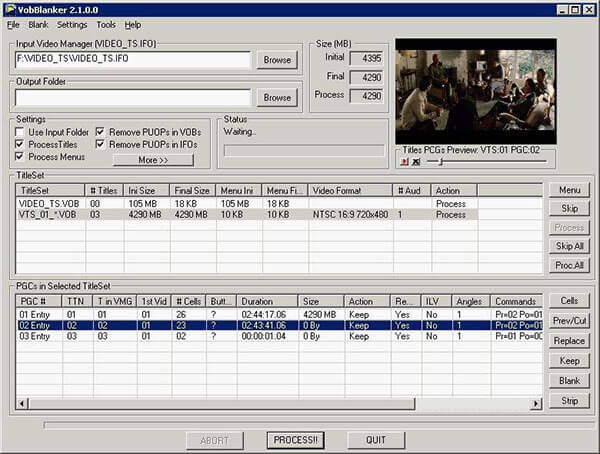 9. Free DVD Maker - Disk Burner
Disk Burner is a popular free DVD maker with BrothersoftEditor. The program enables you to share, store, organize and create digital files on DVD. It also detects your videos files once you open any video format. And then you can edit and make your DVD with ease if you follow the steps. The mainly disadvantage is you need to quit the software if you burn a DVD before you can burn the next.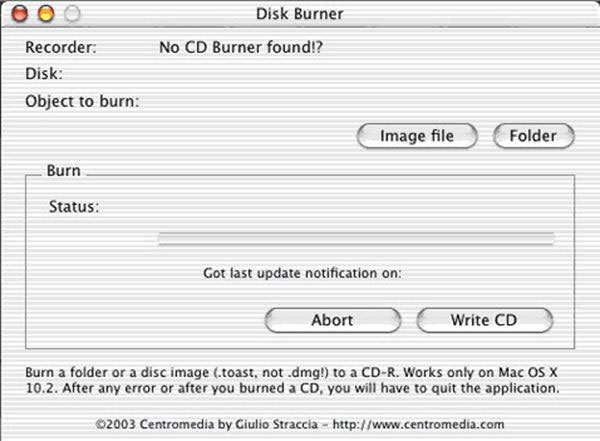 10. Free DVD Maker - LiquidCD
LiquidCD is a recommended free DVD maker for Mac. This application allows burning DVD from videos and images. You also can use it to burn hybrid and files discs and cue/bin files. What is more, you can burn almost any CDs and DVDs media. Nevertheless, the biggest issue of the free DVD maker is it does not allow burning multiple videos files to a single DVD.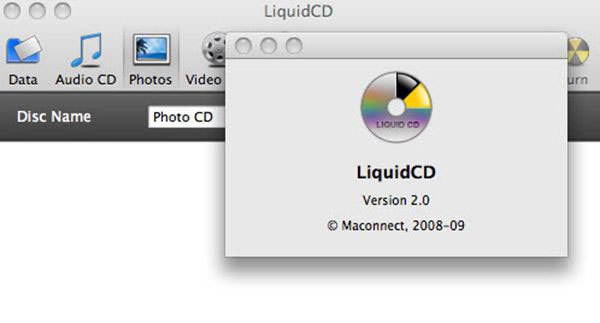 Part 2: Best DVD Maker to burn DVD disc
Tipard DVD Creator is the one of the most powerful DVD maker for you to create your own DVD. As a free DVD maker alternative, the program provides the best method for you to create your with any video formats. It includes MP4, WMV, FLV, AVI, VOB, M2TS, MOV and MPEG, or the videos you download from websites, transfer from digital camera, iPhone, Android phone and other devices, etc.
You can customize DVD menu, import videos and even edit DVD effects. The most important thing is you can preview the result before burning videos to DVD. The program has an easy user interface, which helps you make DVD out from multiple video formats with ease.
How to burn DVD disc with video files
Step 1
Download and install the program
Just download and install Tipard DVD Creator from the official website. And then launch the program to create DVD with video files.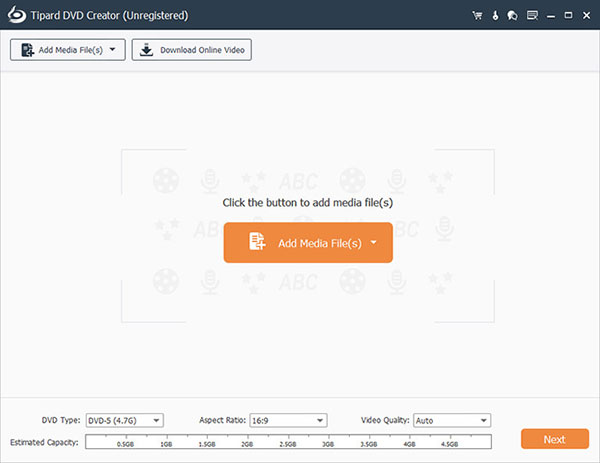 Step 2
Add video files to create DVD
Now you can click "Add Media Video" to add the video you want to edit.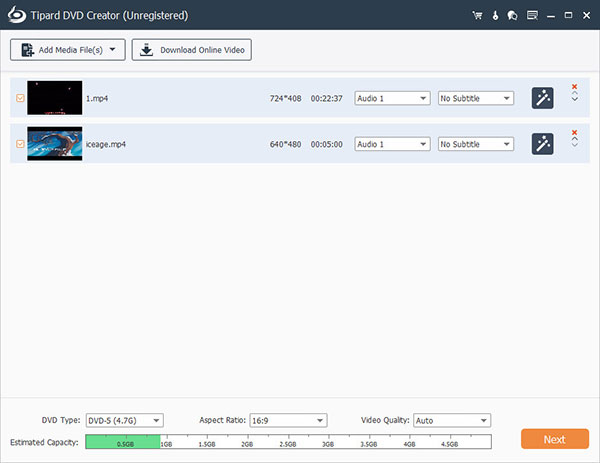 Step 3
Burn video to DVD
And then, you can add watermark, DVD frames and DVD menu. Make sure it is the desired DVD. You can click the "burn" button to create DVD accordingly.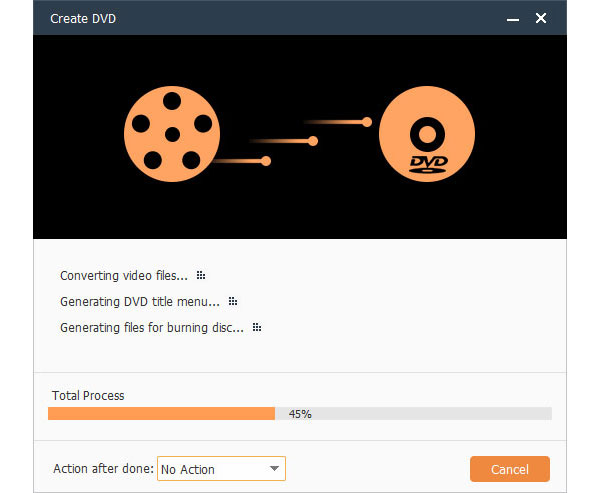 Conclusion
Store some beautiful memories in DVD is a great idea. It should be an amazing thing if you can make DVD for free. What is more, you can send the DVD to your friends or family member as a gift. In order to help people to achieve the goal, the article introduces 10 best free DVD makers. And you can also choose the powerful Tipard DVD Creator, which is the free DVD maker alternative you need to try. Therefore, don't waste time to select the desired one to create the great moment for yourself.

Click here to join the discussion and share your comments