Does PS4 Play DVDs – Best Solution for You to Choose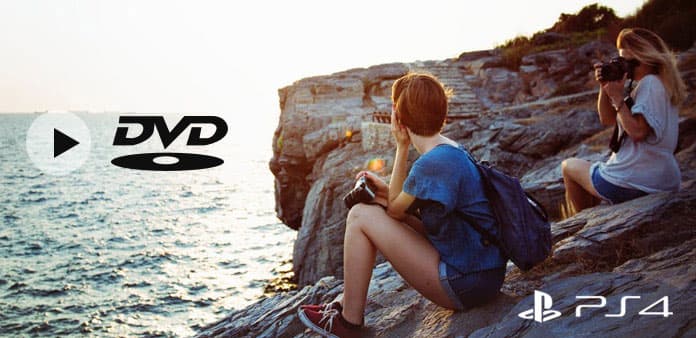 Sony's PlayStation 4, abbreviated as PS4, is one of the most popular game consoles on market. According to Sony, PS4 is able to play DVDs, but it is designed for video games, not for movies and video playback. So it is not surprised that many customers reported that their PS4 does not read DVDs. Therefore, we are going to talk about how to play DVD on PS4 in this article. Actually, multiple factors could lead to DVD unsupported by PS4. Don't worry! We will show you the corresponding solutions. In a word, if you want to play DVD on PS4 smoothly, you'd better start from this guide.
Part 1: Play DVD on PS4 with disc formats limitation
PS4 has the capacity to play DVD; while it only supports limited disc formats. You can get all supported disc formats on your manual book. Even though your DVD is compatible with PS4, you also need some software update as well. In this part, we will show you the necessary operation to play a supported DVD on PS4 directly.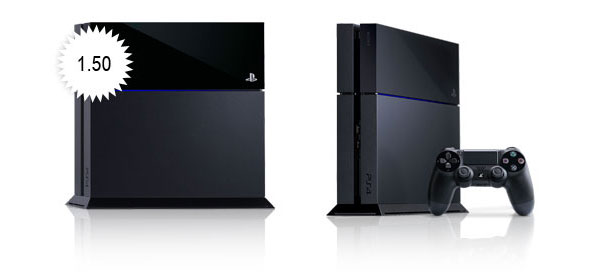 Step 1
Connect your PS4 to Wi-Fi
Download and update the latest PS4 software. When PS4 powers on, open the function screen, unfold Settings and choose System Software Update option. Keep the internet connection until software update finishing.
Tip: if you do not have internet connection, you can use bootable USB drive to update to the latest software.
Step 2
Put the supported DVD into PS4
Once you input the DVD supported by PS4, you can select the disc icon on main interface and hit the play button.
Step 3
Playback DVD with PS4
If PS4 starts reading and playback the DVD, you can enjoy it immediately.
Part 2: Troubleshoot for Playback DVD on PS4
The PS4 supports DVD and Blu-ray discs, but users are still facing many issues when playback DVDs on PS4.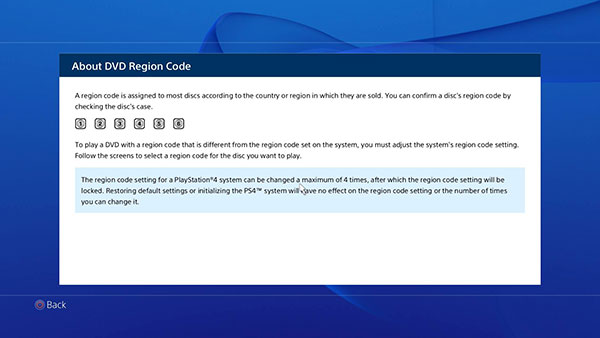 1. Black screen.
After insert a DVD into PS4, you may get nothing displaying except a black screen. You should check whether you have connected the cable correctly or re-plug current HDMI. Sometimes, poor contact may cause signal transmission issues.
2. DVD unreadable.
To solve this problem, you need to check your disc first. If the DVD is not compatible with PS4 or the disc is broken, PS4 cannot read it. Moreover, if your PS4 still runs early software, you should update to the latest version.
3. Unexpected reject.
Sometimes, PS4 update could cause DVDs unrecognizable or unexpected reject as well. The solution is simple. Hold down the power button until you hear beeps twice. Wait for 30 seconds to power off. Remove the power cord from your PS4. Five minutes later, plug the power cord and turn on PS4 again.
4. Encryption and region code.
Encryption results in most commercial DVDs cannot be played on PS4. And if you want to play encrypted DVD or region-encoded DVD on PS4, you will need to decrypt the DVD with a powerful tool, such as Tipard DVD Ripper.
Part 3: Rip DVD for playback on PS4
As we discussed above, disc formats and encryption constrain the PS4's ability of DVD playback. We recommended you using Tipard DVD Ripper to rip DVD discs for playing DVD on PS4. Firstly, this DVD ripping application is able to rip any DVDs and remove the region code and the latest encryption. Moreover, DVD Ripper has the capacity to convert DVD movie to PS4 playable video format without quality loss. That means you can watch the movie on PS4 with original audiovisual quality. Plus, DVD Ripper is compatible with both Windows and Mac, so everyone could use it.
How to rip DVD movies for PS4
Step 1
Download Tipard DVD Ripper
Download the latest version of DVD Ripper and follow the on-screen instruction to install it on your computer. When you need to rip DVD for PS4, insert the DVD disc into computer optical drive and run DVD Ripper.
Step 2
Input DVD discs to Computer
Hit the Load DVD button in the upper-left corner of the window. Then select Load DVD Disc. You can also choose to load DVD ISO image file or DVD folder if needed. After reading the DVD, this ripper will show the main information of your DVD movie on the main interface.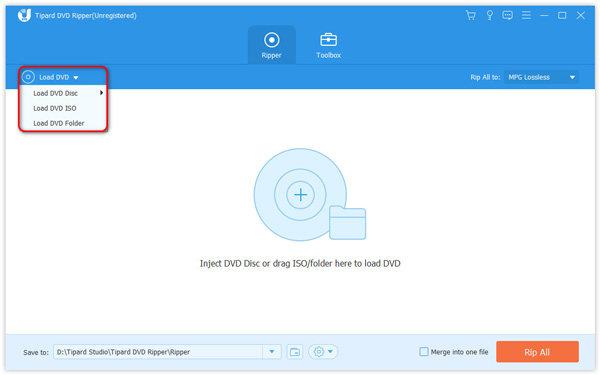 Step 3
Choose PS4 compatible format
Move to the right corner and choose a video format compatible with PS4, such as MPEG 4, from the drop-down list of formats.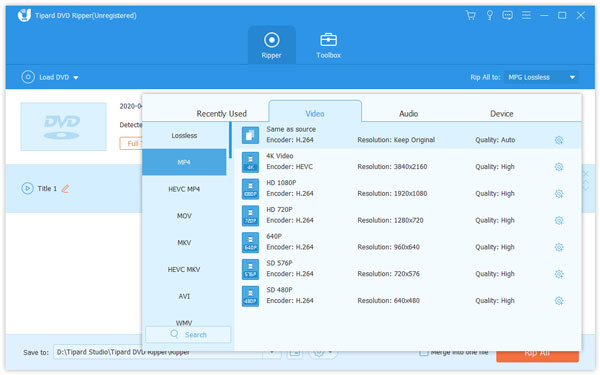 Step 4
Rip DVD to PS4 format
Click on the drop-down button next to the File icon and pick a location to save the output. If you are ready, you can click on the Rip All button to start ripping DVD to compatible format. And then you can play DVD on PS4.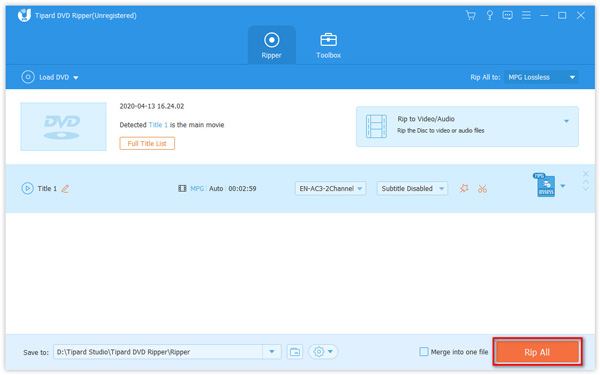 Part 4: Play DVD movie on PS4 with no limitation
After ripped DVD movies, you can copy the movies to USB flash and play on PS4 without any trouble.
Step 1
If you do not have Media Player, you need to download it from PlayStation Store.
Step 2
Plug the USB drive that includes the ripped DVD movies into your PS4. Then it will detect and scan the USB flash automatically.
Step 3
Select Media Player in the content area and then choose your USB drive on the list.
Then you can play DVD movies on PS4 without unrecognizable, unexpected rejection, unplayable and other problems.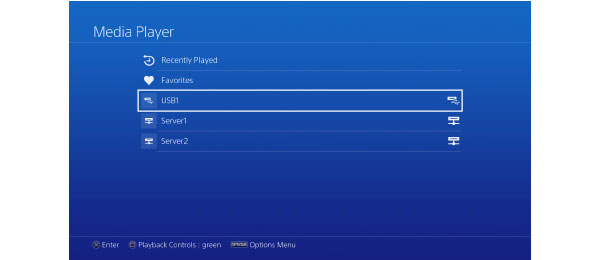 Conclusion
When you insert a disc and play DVD on PS4, it is annoying that the TV displays unrecognizable DVD or a black screen. As Sony announced, PlayStation 4 is used for video game, but not media playback. So when you play DVD on PS4, you may face various problems. PS4 only supports limited disc formats. Moreover, encryption and region code is another problem. Whatever the reasons lead to DVD unplayable on PS4, you must need a powerful solution. Tipard DVD Ripper is an all-in-one solution for playing DVD on PS4. You can convert any DVD to the video format that PS4 could read with simple steps. On the other hand, DVD Ripper is able to protect both original DVDs and the optical drive of your PS4.

Click here to join the discussion and share your comments